Check out previous Disney World attraction winners, and vote for your favorite! Today's battle features Monsters, Inc. Laugh Floor versus the Enchanted Tiki Room.
The Crew had so much fun with the Kenny the Pirate Character Tournament, we're doing another one! This time, we'll vote each day to narrow down our favorite Walt Disney World attractions. In the championship, we'll decide on the ultimate Disney World attraction!
Disney World Shows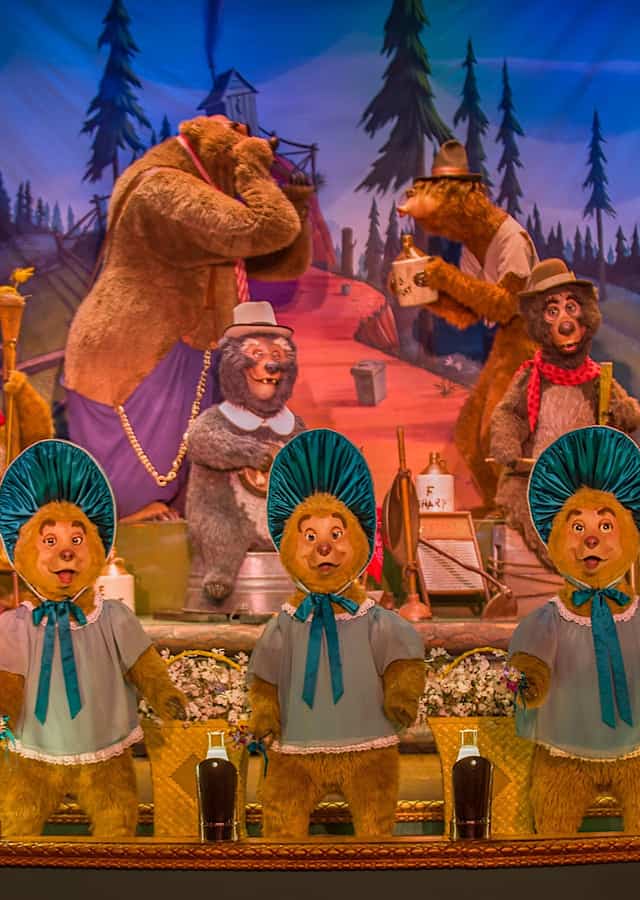 In round 2, eight of the best Disney Shows are left in the Disney World Attractions Tournament! We've tried to create challenging match-ups each day, and welcome your comments!
We've tried to create challenging match-ups each day, and welcome your comments!
How The Tournament Works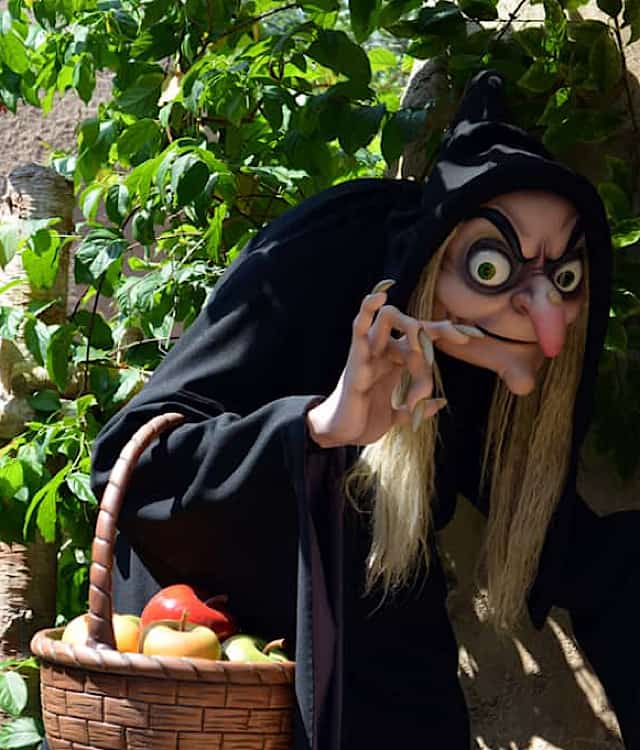 Check every day at approximately 12:00 pm EST to vote each day on your favorite. The link will be sent to Twitter, Facebook (both the official Kenny the Pirate page and Crew group), and email to subscribers. We are working through 4 attractions categories:
Classic Rides
Shows
Thrill Rides
Family Rides
The poll closes at 6:00 am EST the following day. Once we work through the second round in all 4 categories, the winners advance on to the next round. Voting will continue until we pick the most popular Disney World attraction in the Championship Game!
The Attraction Tournament Brackets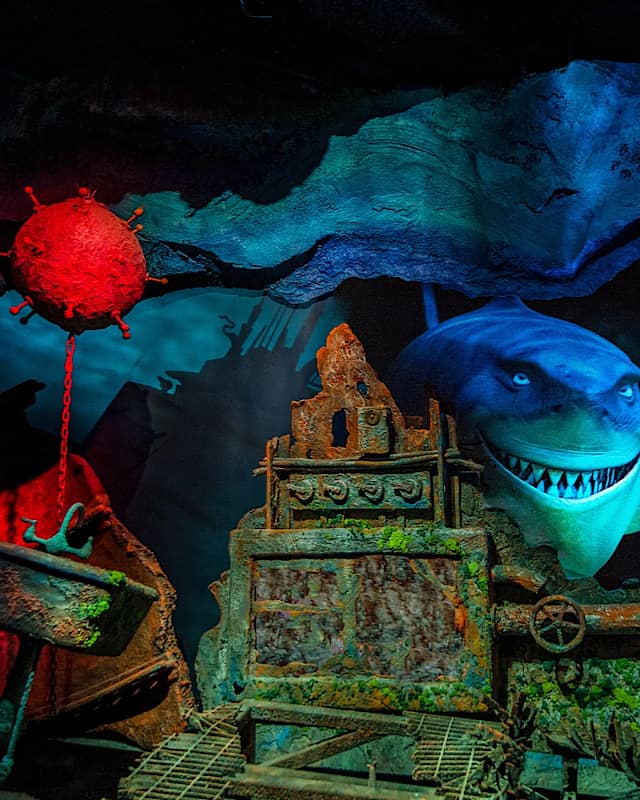 For an outline of attractions and to keep up with past winners, please see the bracket below. Some attractions fit in more than one category, so we selected the most appropriate category
Note: Vote every day so your favorites progress in the tournament.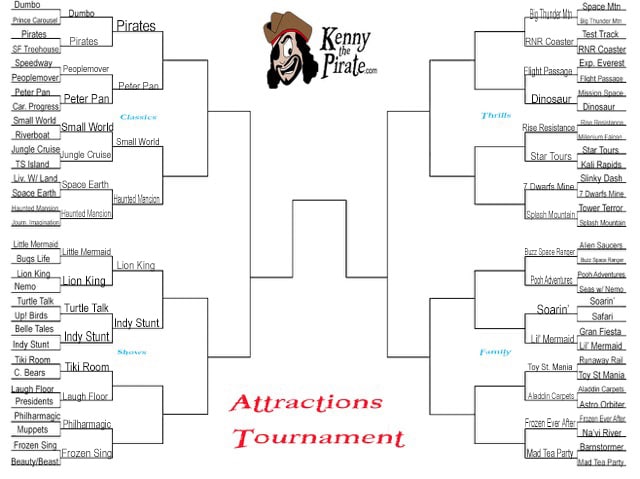 Yesterday's Results, Today's Choices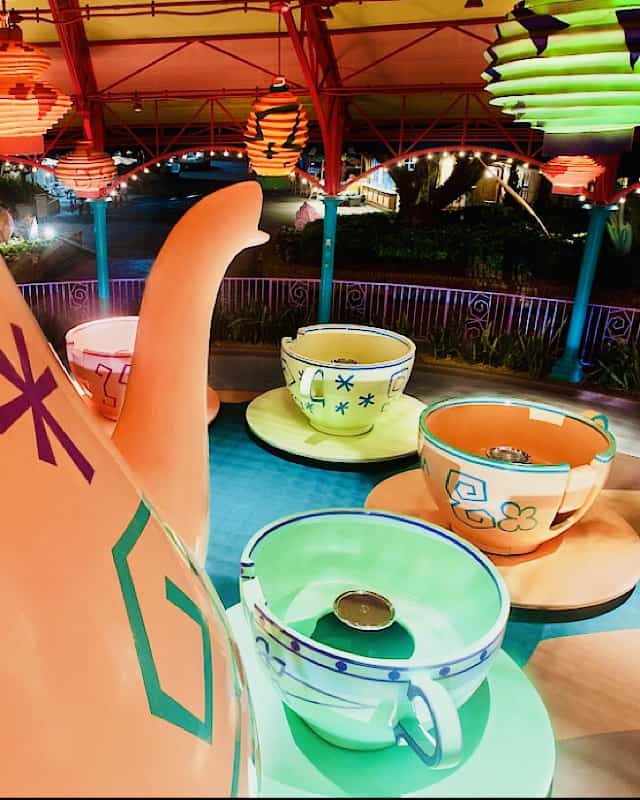 Be sure to check out Kenny's Character Locator for detailed information on attractions and so much more!
Enchanted Tiki Room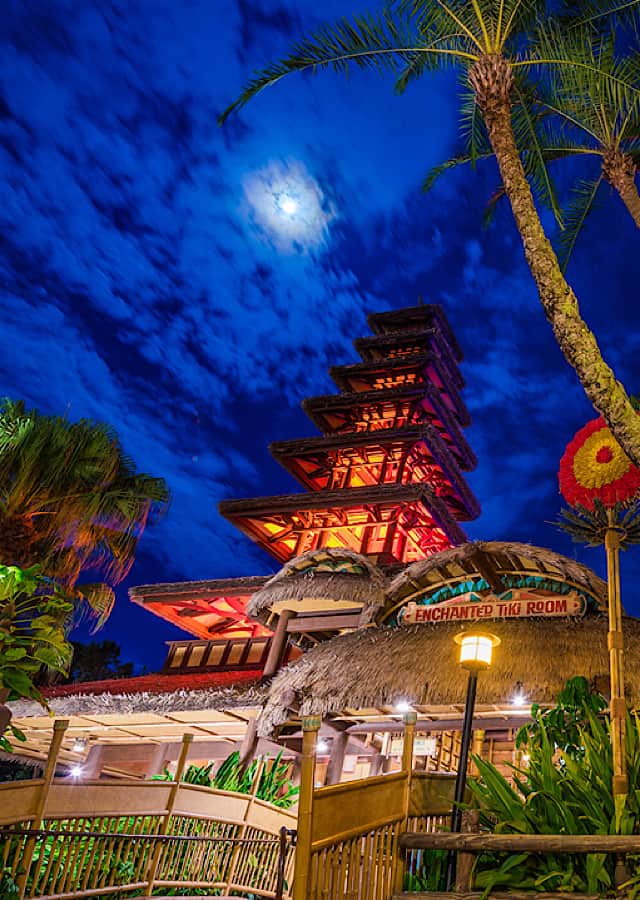 At the Enchanted Tiki Room tropical birds, Tiki gods and colorful flowers come to life in a swinging South Seas musical extravaganza.
Guests sing along with over 150 talking, singing, and dancing exotic birds, flowers and Tiki statues. You may end up singing "tiki, tiki, tiki" after you leave!
Monsters, Inc. Laugh Floor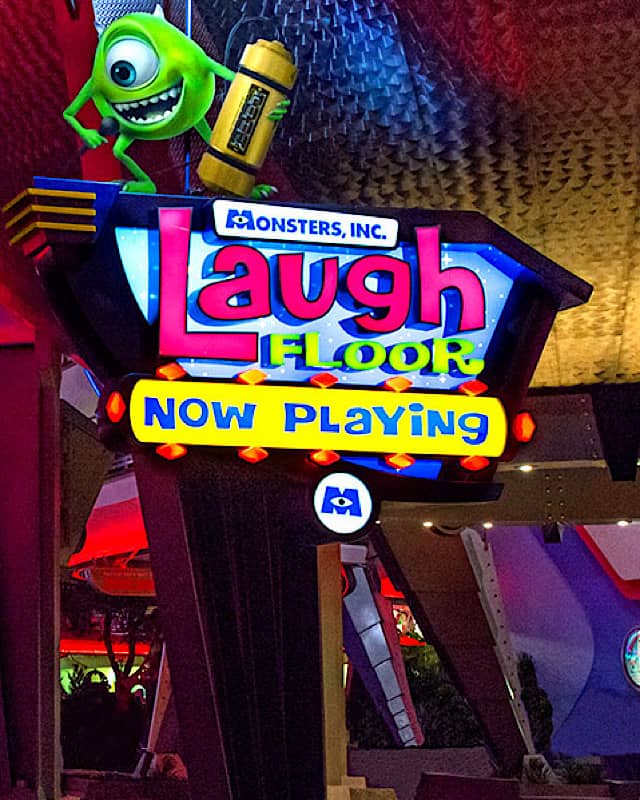 For an interactive show filled with laughter, go to see the Monsters, Inc. Laugh Floor show. I love the various Monsters, Inc. characters in the show.
Guests enter the Monstropolis laugh factory where a host of Monsters tell wacky jokes and stories. Mike Wazowski is the star of the show, along with a few lucky guests!
Which is your favorite? Cast your vote now!
We'd love to hear which attraction tops your list! Let us know which you voted for on Kenny the Pirate's Facebook Page, or join our crew and tell us there!
-Jamie & Susan