Today, we begin with family rides bracket in the Disney World Attraction Tournament. Check out who won yesterday and vote today! Choose between 2 Toy Story based attractions: Alien Swirling Saucers versus Buzz Lightyear's Space Ranger Spin.
Disney World Family Attractions
We picked 16 of the best attractions that can be enjoyed from the very young to the young at heart! The attractions in the family bracket are some of my absolute favorites!
We've tried our best to create challenging match-ups each day, and we welcome your comments!
How The Tournament Works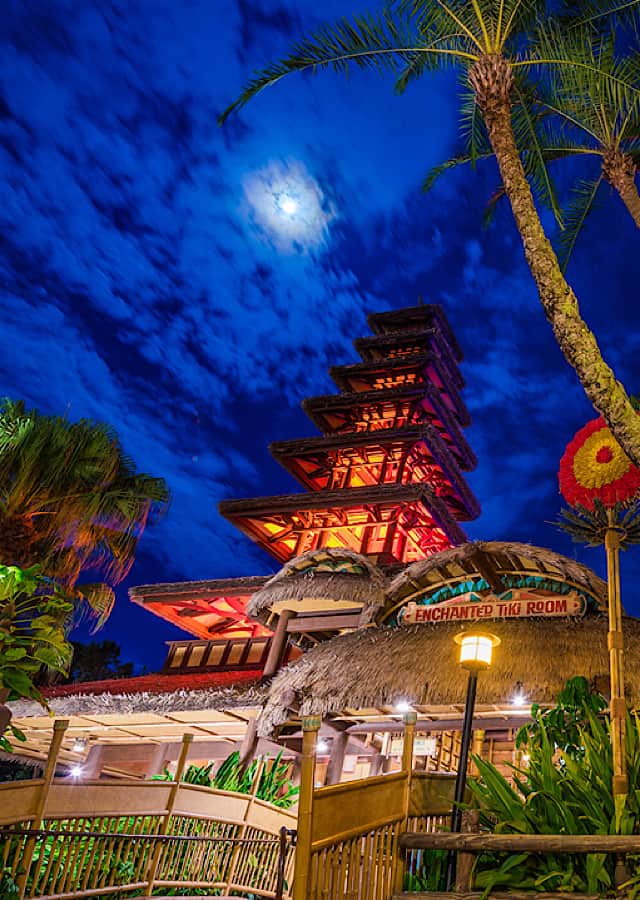 Every day at approximately 12:00 pm EST we will post 2 attractions for you to vote on. The link will be sent to Twitter, Facebook (both the official Kenny the Pirate page and Crew group), and your email if you're a subscriber.
The poll closes at 6:00 am EST the following day. Once we work through the first round in all 4 categories, the winners advance on to the next round.
Voting will continue until we pick the most popular Disney World Attraction in the Championship Game!
The Attraction Tournament Brackets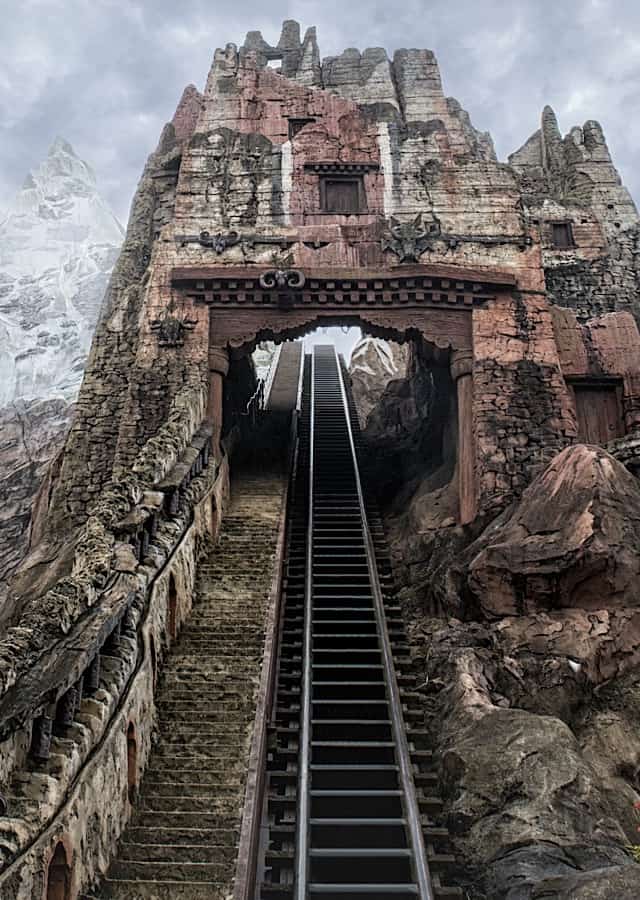 For an outline of attractions and to keep up with past winners, please see the Disney World Attraction Tournament bracket below. As you can see, we're starting the final bracket in round 1 today.
Note: vote every day so your favorites progress in the tournament!
Some attractions fit in more than one category so we selected the most appropriate category in our Disney World Attraction Tournament.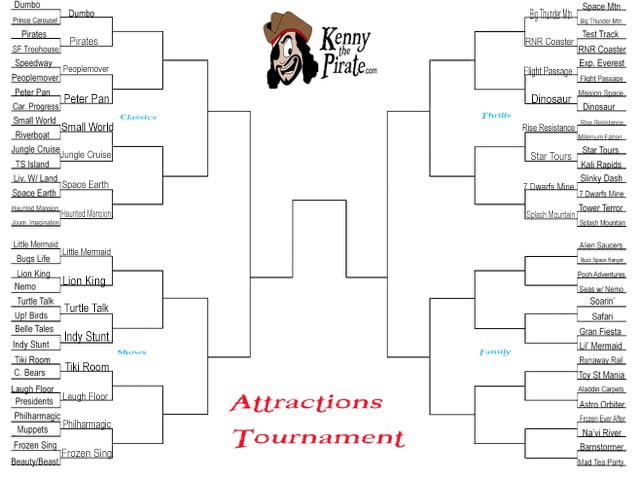 Check out all the family attractions we've included and get ready to vote!
Yesterday's Results, Today's Choices
Our first game in the family attractions bracket features Alien Swirling Saucers versus Buzz Lightyear's Space Ranger Station. Both of these Toy Story extraterrestrial rides are so much fun! Which of these is your favorite Disney World attraction?
Alien Swirling Saucers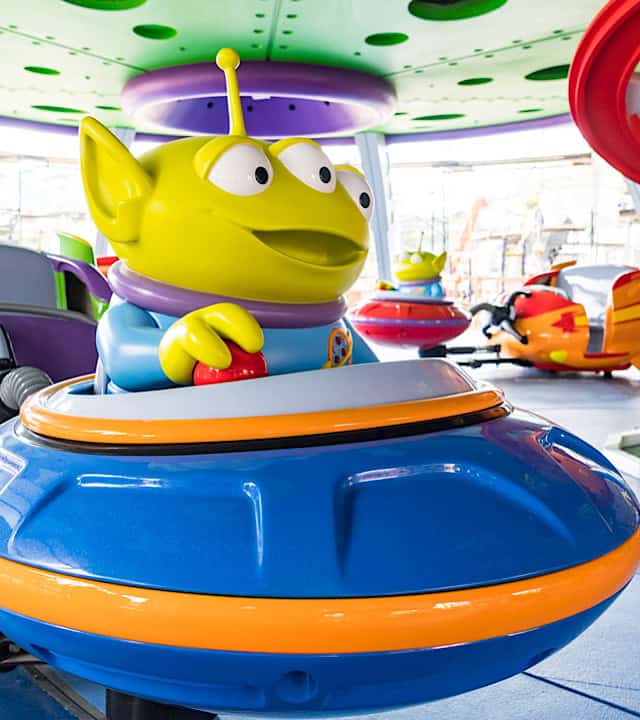 Alien Swirling Saucers is located inside Toy Story Land at Disney's Hollywood Studios. If you love the aliens from the Toy Story movies, you'll enjoy the spins and whirls of this space-age ride.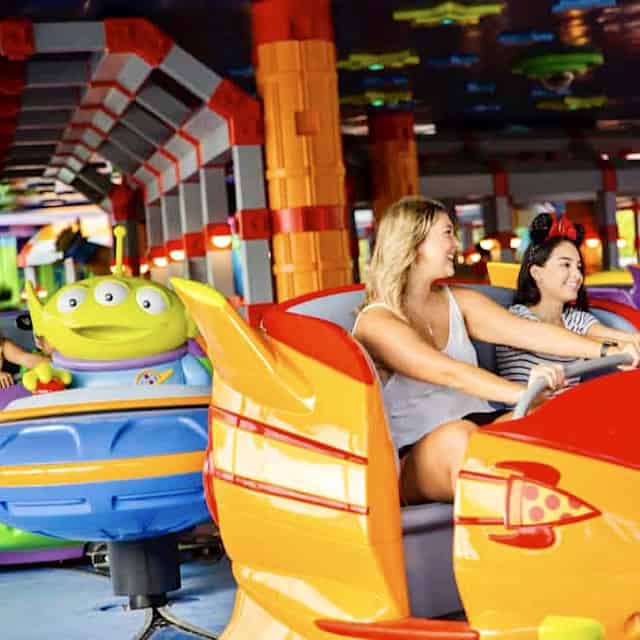 I love the bright colors and space-themes tunes on this whimsical ride. Plus, the breeze feels great on those toasty Florida days.
Buzz Lightyear's Space Ranger Spin
Guests will find Buzz Lightyear's Space Ranger Spin in the Tommorland section of Disney World's Magic Kingdom. Fire your laser at black-lit targets to defeat the Evil Emperor Zurg.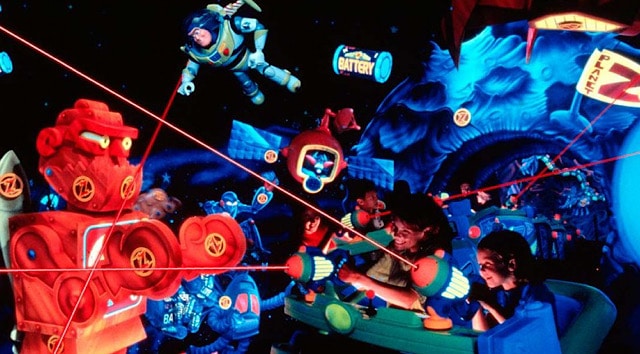 My family and I enjoy how you can spin around and see who can earn the most points. The bright colors make this real-life video game a total blast!
Be sure to check out Kenny's Character Locator for detailed information on attractions and so much more!
Which is your favorite? Cast your vote now!
We love hear which attraction tops your list! Let us know which you voted for on Kenny the Pirate's Facebook Page, or join our crew and tell us there!
-Jamie & Susan