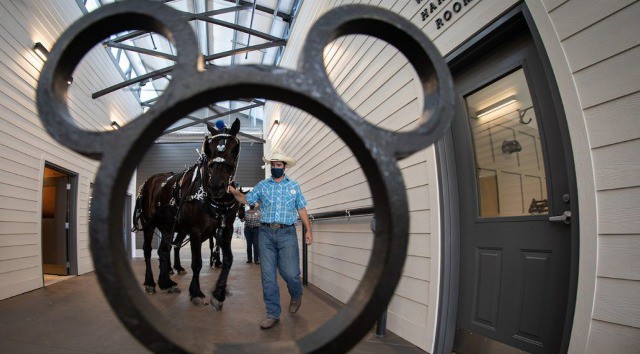 Last year, the Tri Circle D ranch at Disney's Fort Wilderness Resort and Campground closed to undergo a major refurbishment! Here's all the details on the new barn!
According to the Disney Parks Blog, the newly refurbished ranch at Tri Circle D will open tomorrow, just in time to welcome back the first wave of resort guests!
The new barn is twice the size of the old barn, allowing more room for the horses to play. There's even automatic water dispensers for the horses to hydrate on demand!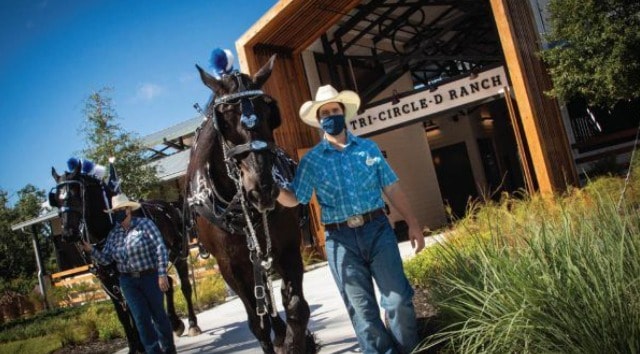 The new barn features larger stalls for the horses and adds ten additional stalls! There are also two tack rooms and a wedding harness room that showcases the tack for Cinderella's horses.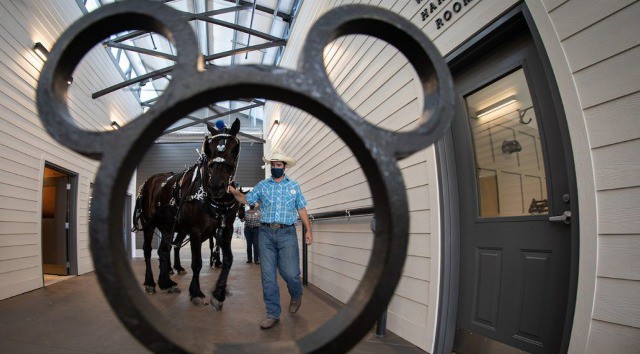 It's no wonder that the horses that live here are often referred to as the "happiest horses on earth" with those kind of amenities! But let's look at what human guests can expect to see at the new ranch.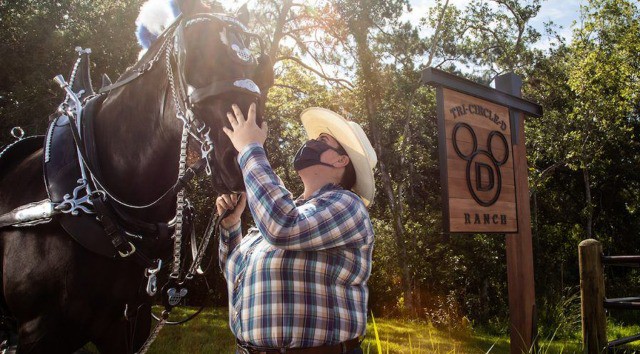 Along with the larger barn, there's also a museum dedicated to the history of the ranch and to Walt's dream to bring horses to Walt Disney World. Apparently the ranch opened just prior to the opening of Walt Disney World back in 1971.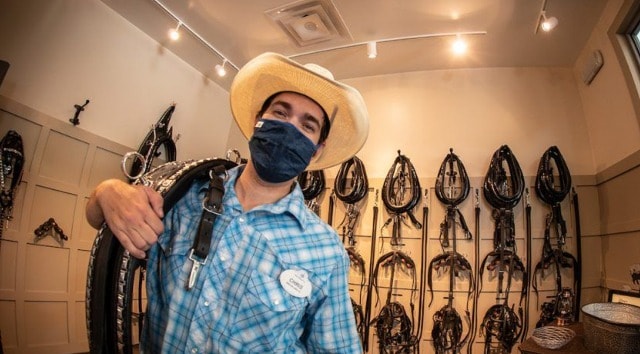 Walt loved horses and enjoyed incorporating them into the parks. The museum also contains an iconic piece of Disney history- the 1907 Calliope.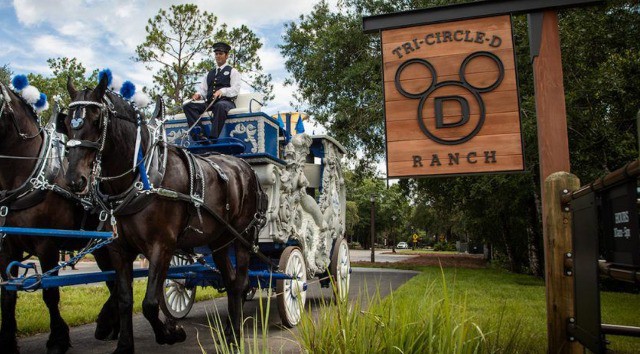 The Calliope is a musical horse-drawn carriage that Walt purchased in the 1950's for use in Disneyland. It is now on display for guests to see in the new museum!
Finally, the animal care team is pleased to announce the arrival of a new foal, Violet. Seen below with her mother, Elsa.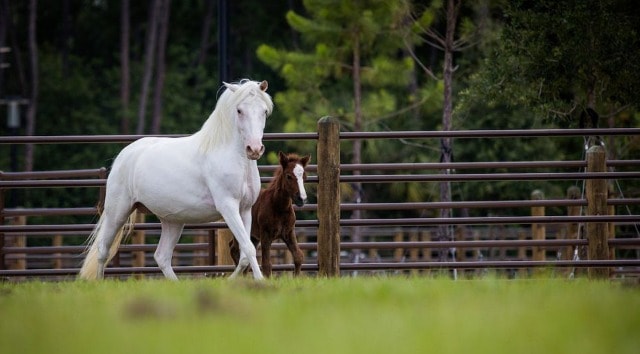 The ranch is near it's previous location and is described as being just around the corner from the bus loop at Pioneer Hall.
I (Rebecca) am personally glad it's back! We wanted to do a horse drawn carriage ride through Fort Wilderness at Christmas, and it was unavailable in 2019 due to the remodel! So, we rented a golf cart instead.
The decorations were totally amazing, so definitely keep the carriage ride in mind for this holiday season!
Are you excited to have the Tri Circle D Ranch and its offerings back? Let us know in the comments on Facebook and in our Facebook group.
-Rebecca W Davis