The Disney Parks have been sharing spectacular sunrise views from the theme parks around the world. It's a great thing to see because some of the views are simply breathtaking. It's a welcome sight to see since the closing of the theme parks.
Last week, they shared beautiful sunrise views of Star Wars: Galaxy's Edge.
Today, as Woody says, "reach for the sky" and buckle up because we have beautiful sunrise Toy Story views to share from the parks around the world.
Toy Story Mania! Tokyo DisneySea, Tokyo Disney Resort
We begin our sunrise tour from Tokyo Disney Resort with Toy Story Mania! at Tokyo DisneySea. The theme park is located in Urayasu, Chiba Prefecture, and it opened in September of 2001.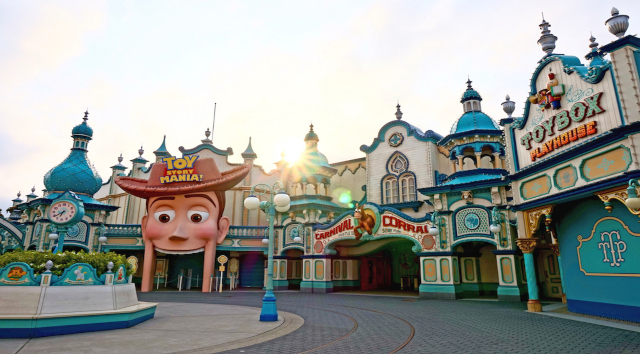 Pixar Pier, Disney California Adventure Park, Disneyland Resort
Guests will probably be more familiar with scenes from Disneyland Resort and Pixar Pier featuring Woody's buddy, Jesse, and Pixar Pier.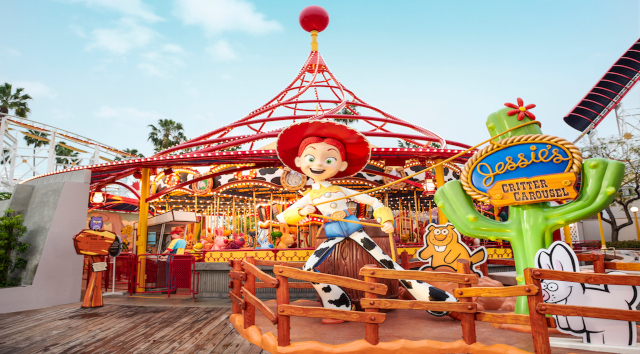 Giddyup, and mosey on over to this giant toy carousel, featuring your favorite cowgirl, Jessie!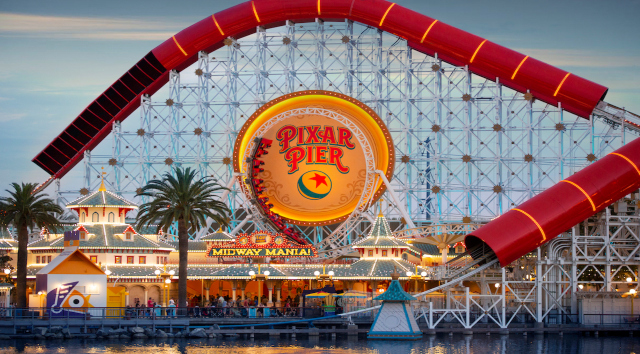 Pixar Pier opened on June 22, 2018 in Disneyland. The themed land was built based on Victorian boardwalks that were once on the coast of California. This area of the park is located by the water and the views are lovely.
Toy Story Hotel, Shanghai Disney Resort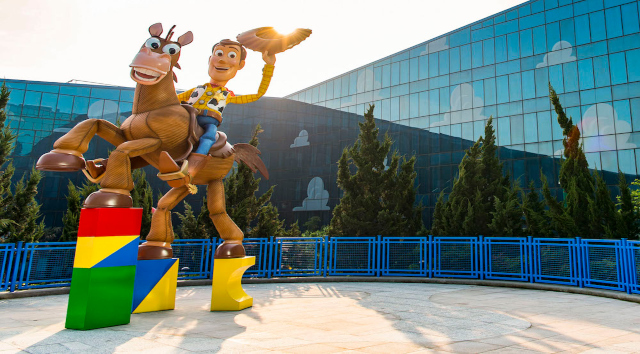 Did you know a Toy Story Hotel existed? There is one in Shanghai! Now, we will head on over to Shanghai Disney Resort where we are greeted by our pal, Woody, as he reaches up for the sky towards the beautiful sunrise.
The hotel rooms are all Toy Story-themed. Guests are greeted with images of their favorite characters Buzz, Woodie, Jessie, and Bullseye. This hotel sounds like a lot of fun!
Disneyland Paris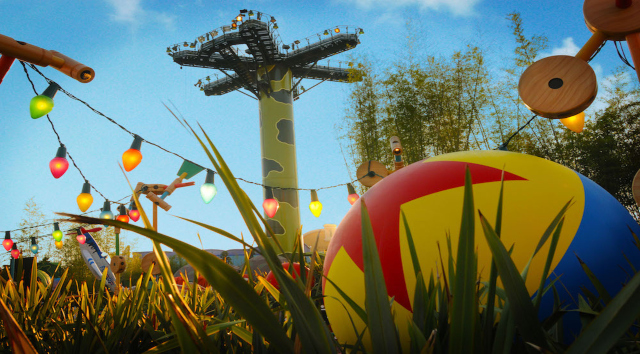 Heading over to Disneyland Paris, which opened in August of 2010, we are given some views of Toy Story Playland.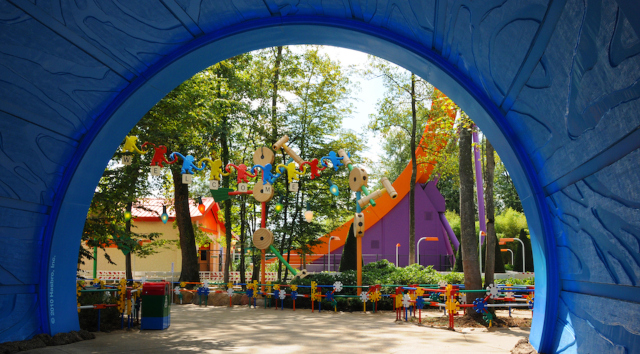 Like in Hollywood Studios, Toy Story Playland guests are shrunk down to the size of toys and immersed into a land of Toy Story in Andy's backyard.
Hong Kong Disneyland Park
Toy Story Land in Hong Kong Disneyland opened November 17, 2011. The new Toy Story-themed area of the park features fun attractions like RC Racer, Slinky Dog Spin and Toy Soldier Parachute Drop.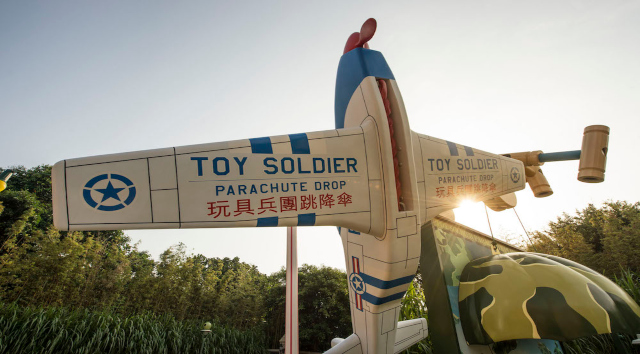 Here you can see a glimpse of the ride as the sun peeks through early in the morning.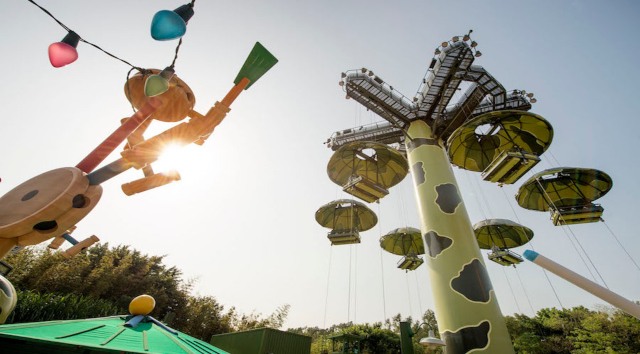 Hollywood Studios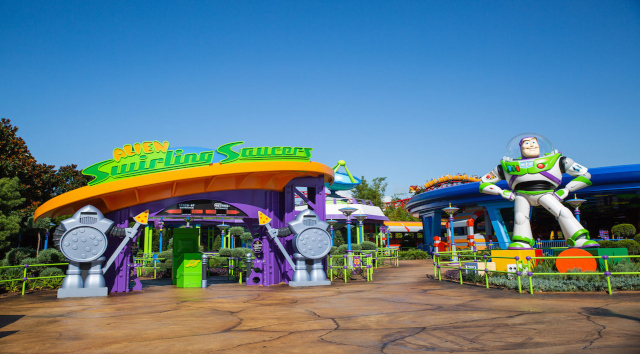 Finally, we end our tour back "home" at Hollywood Studios in Walt Disney World Resort. One of my favorite parts about Toy Story Land here is Slinky Dog Dash.
Toy Story Land officially opened on June 20, 2018 and in my opinion, it is still one of the busiest areas of the park, even with the opening of Star Wars: Galaxy's Edge.
Buzz Lightyear once said, "The important thing is that we stick together," and we are doing just that in these uncertain times.
Have you visited any of the parks shown above? Tell us about it in the comments below or on our Facebook page. Don't forget you can share your experiences with us in our crew on Facebook too.
Maggie Baltz