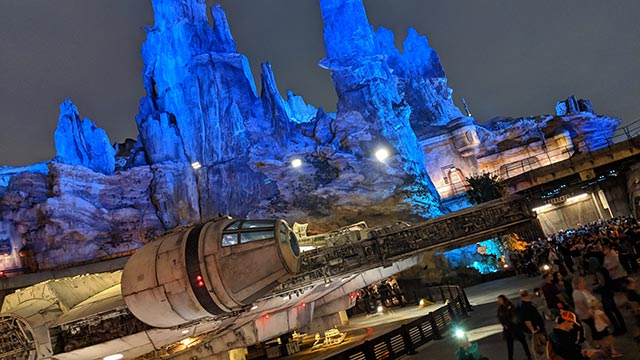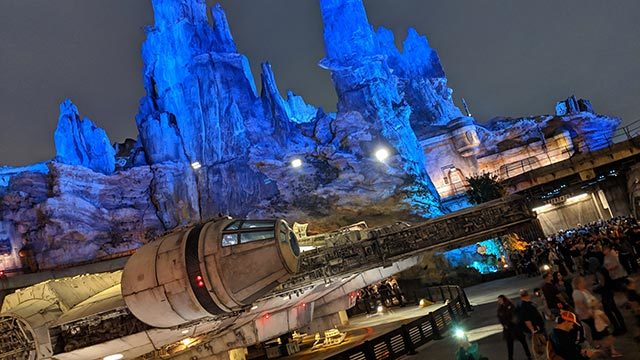 There's a new way to experience Millennium Falcon Smugglers Run, called "Chewie Mode" where the voice of Chewbacca "talks" to you! That's right, Chewie replaces Hondo for the duration of your flight. Check out all the details here.
Trying to navigate the multitude of lights and sequencing of pushing buttons versus taking in flight scenery overwhelmed me on my first ride. It may be advantageous to avoid extra steps the first time or so to get accustomed to all the bells and whistles.
Activating Position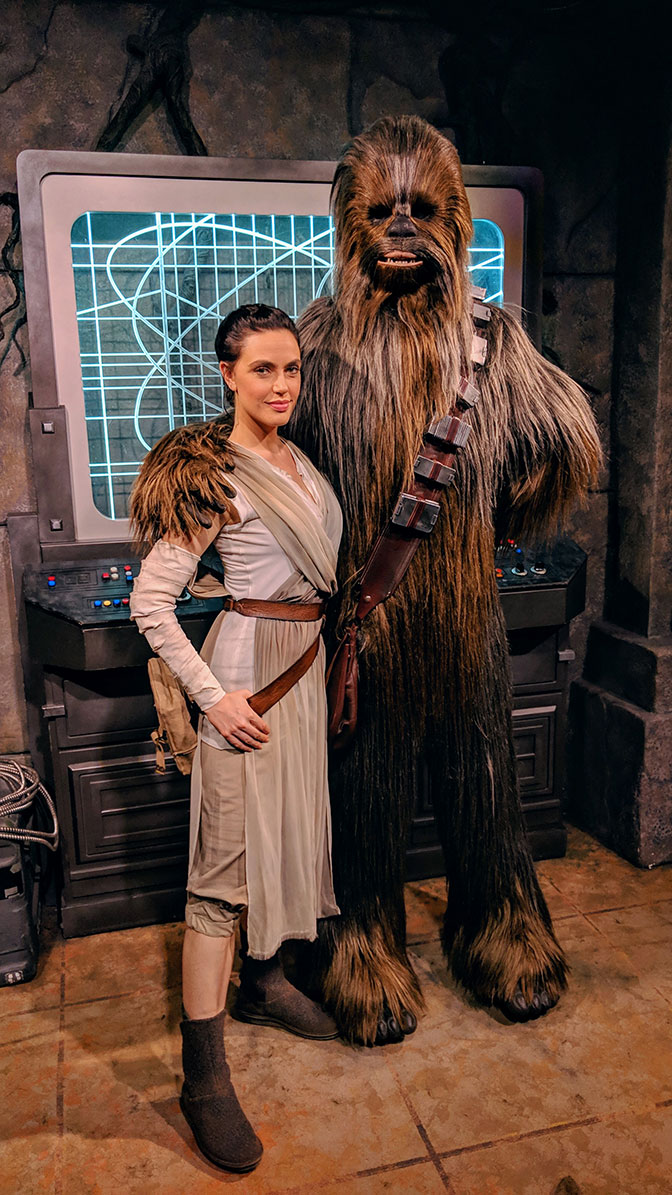 Thanks to the folks at "Fresh Baked", I've listed step by step instructions to activating "Chewie mode" below. Wait to activate your position until the steps below tell you to do so. If you try this, please share your thoughts!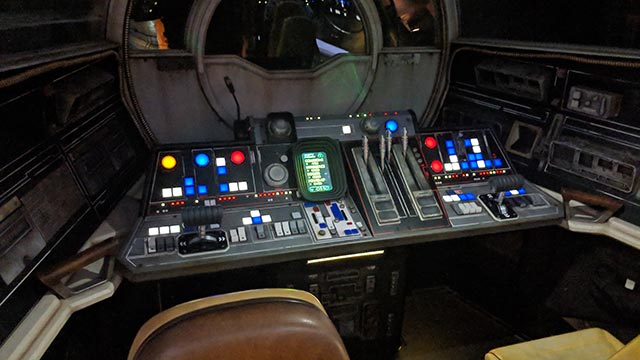 If the above steps are followed, you'll hear Chewbacca talking/screaming to you the entire ride. I love Chewie, and find this such a fun addition to Smugglers Run!
Fill All Positions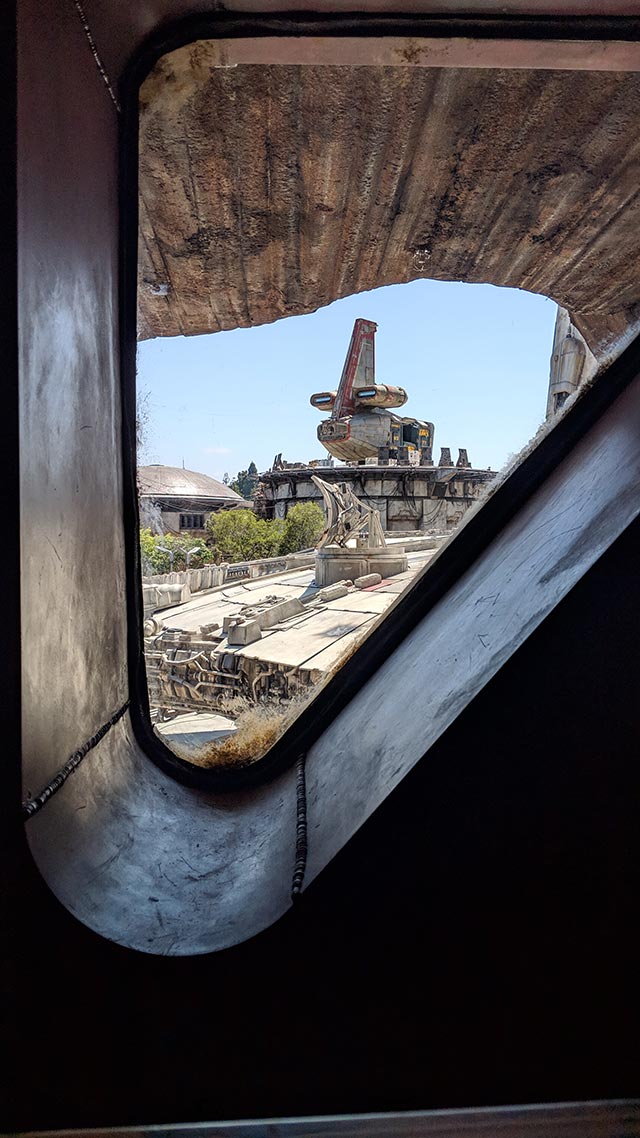 There are 6 seats in the cockpit, two of each positions: pilots in front, gunners in the middle rows, and engineers in the back. In order for this to work, you'll need to fill all the seats with your party.
Pick one "team captain" to call out the instructions quickly. Imagine being in your living room practicing with the family pushing fake buttons! (I tend to overthink things, so if that's not you, just ignore this step.)
Fresh Baked shared a video demonstrating what "Chewie mode" sounds like here. I absolutely love their enthusiasm. It took them three tries. They share overthought things. Sure glad they figured out this fun hack!
Left and Right Pilots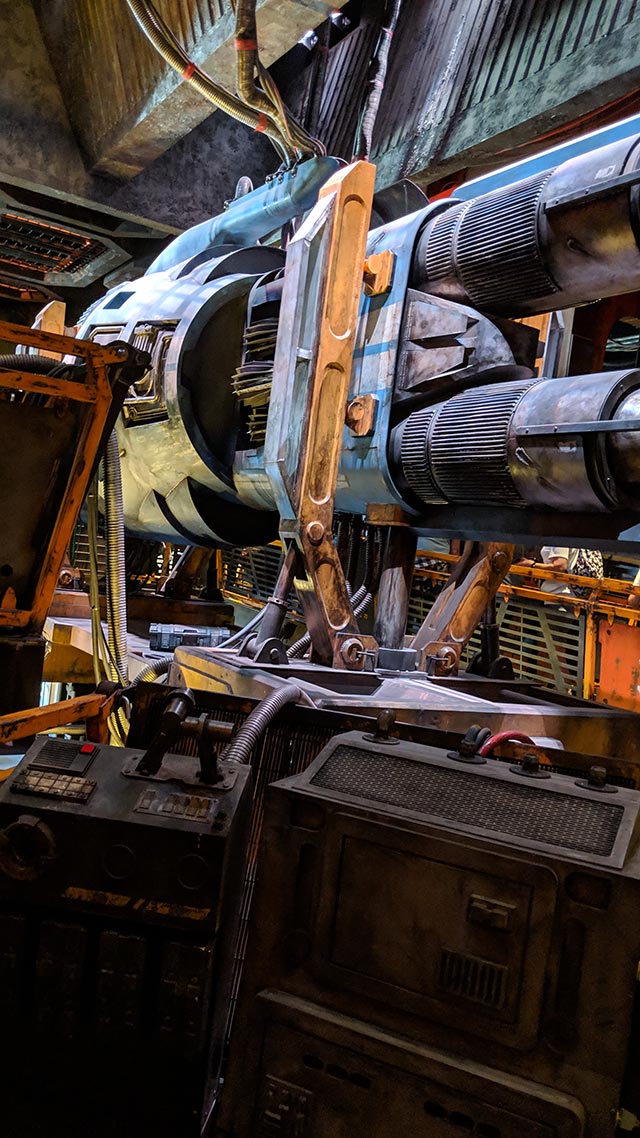 Push controls to the extreme left/right or extreme down depending on joystick movement for your position. After doing this, push the activation button.
Engineers and Gunners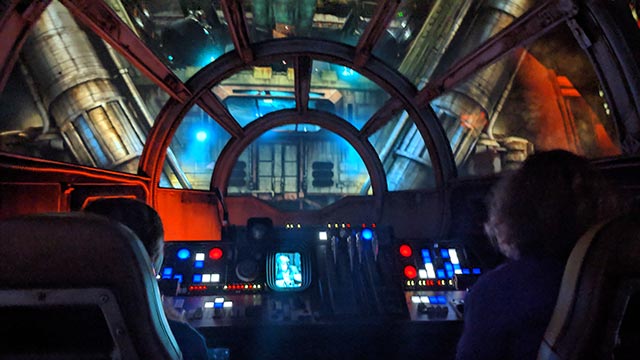 Everyone must hit one of the white buttons on their consoles before pushing orange activation button. Continue pressing the white button, then push orange activation button.

Make sure all of the above steps are completed before the Cast Member checks your seatbelts and presses their confirmation button.

Most of all, have sooo much fun doing this!!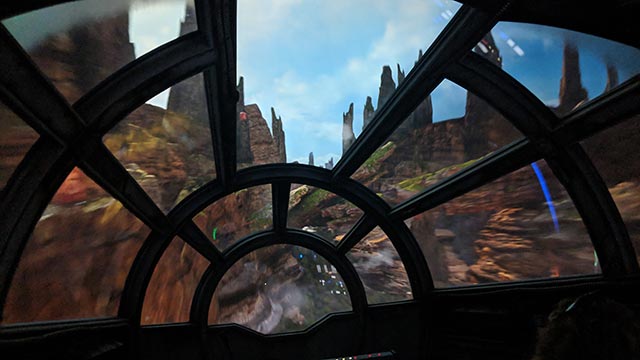 Smugglers Run has been added to the Fastpass lineup at Hollywood Studios so you may get the opportunity to try out "Chewie Mode" a few times either now with lower crowds, or when Fastpasses return to Disney World.
Have you tried Smugglers Run yet? If so, would you consider trying Chewie mode? I'm hoping to try this on a future trip. Please let us know your thoughts on the KtP Facebook Page. You can also share this review by clicking the large blue Facebook button below.
Are you planning a vacation? Reach out to our trusted travel agency sponsor Authorized Disney Vacation Planner
Mouse Class Travel
!