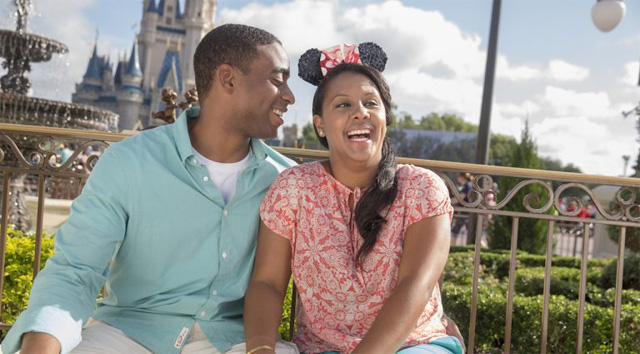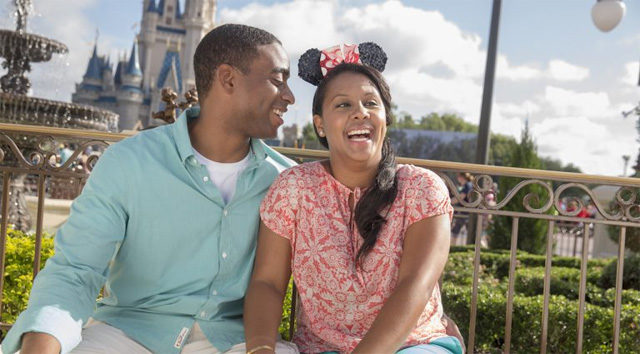 Have you ever wanted to have a photo shoot at Magic Kingdom? I'm not talking about the one or two photos you get on Main Street U.S.A. I'm talking about an actual photo session with a Disney PhotoPass photographer! Disney has just announced this neat experience, and you can find all the details here!
Disney is piloting a new special experience at Magic Kingdom that allows you to have a photo session with a PhotoPass photographer! This is a great opportunity to celebrate milestones like engagements, baby announcements, anniversaries, birthdays, and more!
Capture Your Moment
The new experience is called "Capture Your Moment" and begins on February 10, 2020. Here's how it works:
Call 407-939-7758 to book your session. Limited same-day reservations may be available.
Meet with your PhotoPass photographer during regular park hours. At the start of your session, your photographer will share available photo shoot locations and discuss what you'd like to capture before escorting you to your photo shoot location.
All Capture Your Moment photo session locations will offer an iconic view of Magic Kingdom Park, to include a view of Cinderella Castle.  You can choose specific locations like attractions, restaurants, or other scenic spots. You can only choose one location for your session. However, locations are subject to change based on weather and other circumstances.
Once you arrive at your photo shoot location, you will have the opportunity to capture photos there with your photographer for up to 20 minutes. Your Disney PhotoPass photographer will customize your photoshoot to your needs while using their creativity and personal style to take stunning photos.
Cost and Other Details
Each Capture Your Moment session is $50. If you want more time in front of the camera, book two Capture Your Moment sessions back-to-back for $100! You can spend up to 40 minutes with your photographer capturing photos. During your 40 minutes, you'll have the option to visit at least two photo locations.
Prints and digital downloads are not included with the price of a Capture Your Moment session. However, those with a Disney PhotoPass entitlement like Memory Maker or Memory Maker One Day have access to the photos at no extra cost. Also, qualifying Annual Passholders with a Disney PhotoPass download benefit can download the photos from the session for free.
No refund will apply for no-shows or cancellations made less than 24 hours before the session start time. Gratuity is not necessary. The maximum party size is 8 per session, and no wedding attire is permitted.
Any Guest-supplied props need to abide by the Park Policies found here. Valid Theme Park admission required and not included in the session price.
I think this experience is a pretty good value for what you're getting! Since Disney limits outside photography in the parks, I appreciate that they are finally offering an alternative so guests can have professional photos.
What do you think of this new service? Will you be taking advantage of this experience? I'd love to hear what you think! Comment on our facebook page!
-Monica