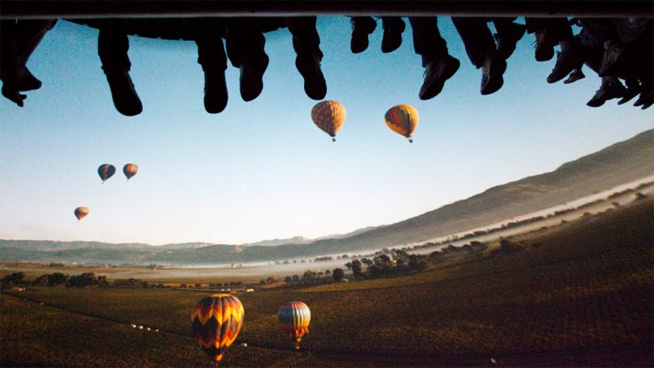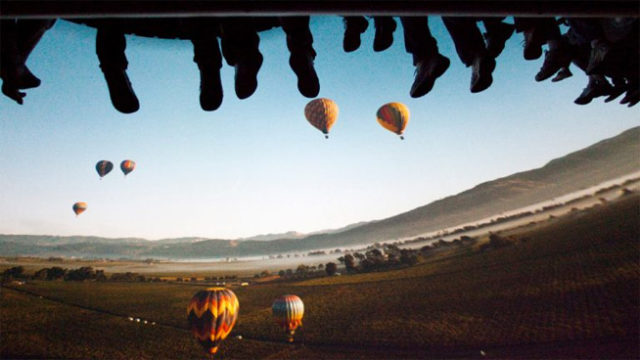 The original Soarin' is making a comeback to Disney California Adventure park during Food & Wine Festival!
Who doesn't enjoy a great food and wine festival? Disney California Adventure Food & Wine Festival will run from February 28 to April 21, 2020. Live entertainment, culinary seminars, and demonstrations will provide plenty for guests to do.
The festival will have Festival Marketplaces featuring small plates, specialty wines, and craft beers. Foodies will also appreciate the Sip and Savor Pass, which will be available for all guests looking to try a variety of dishes.
In addition, a new line of event merchandise will be offered—from festival-themed headwear and apparel to kitchen gadgets and decor. Kids can even join in on the fun with hands-on 'cooking' experiences with Chef Goofy!
If that wasn't enough to get you out to the West Coast, then maybe the original Soarin' aka Soarin' Over California will!
Take flight and enjoy a bird's-eye view over California. This virtual tour celebrates the beauty and wonder of the Golden State—from San Francisco's iconic Golden Gate Bridge to the crashing waves in Malibu.
You will be raised high into the air and surrounded by an immersive, 80-foot projection dome to simulate the graceful motion of flight, while your senses will be teased with iconic scents found throughout California.
Originally opened in 2001, Soarin' Over California became a fan-favorite attraction. In 2016, the attraction became Soarin' Around the World, taking you over the many wonders of the world—from the majestic Swiss Alps to the Great Wall of China.
The California version last came back to Disney California Adventure park last summer.
While many fans were sad to see Soarin' over California replaced, it's a nice treat for Disney to bring it back every once in a while!
According to OC Register, you can experience the original Soarin' February 28 to April 21 – the exact dates of the California Adventure park Food & Wine Festival!
Will you be heading to Disney California Adventure park for Food & Wine Festival? Are you excited for Soarin' over California? Share your thoughts with us on the facebook page!
-Monica