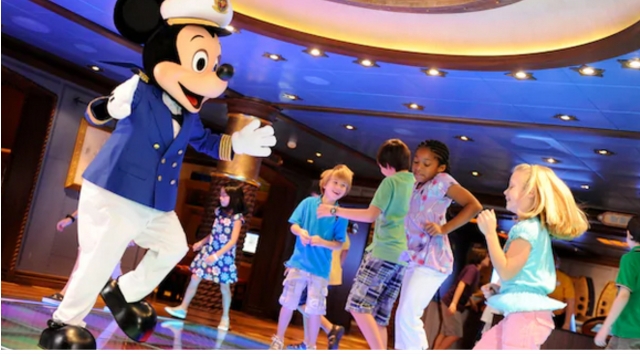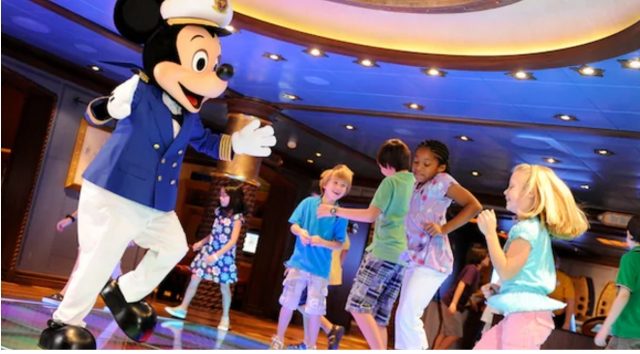 If you are planning to go on a Disney Cruise, one of the things you might be wondering about is whether or not it will have plenty of entertainment for not just yourself but for your children too. The answer, of course, is YES!
Youth clubs are available on all Disney Cruises and in my opinion, they are one of the features that set them apart from other cruise lines.
The following clubs are available on all four ships:
"it's a small world" nursery!
Disney's Oceaneer Club
Disney's Oceaneer Lab
Edge
Vibe
"it's a small world" nursery!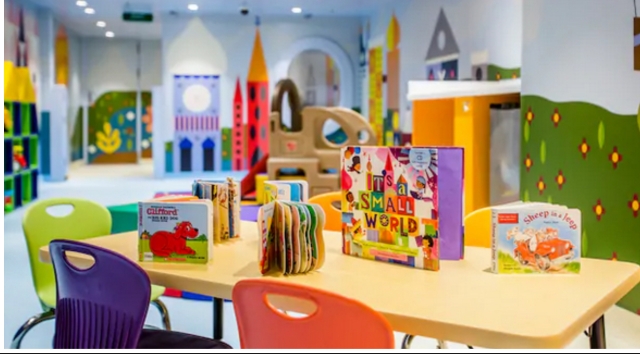 This is childcare for your littlest cruisers! Children from 6 months to 3 years old (or from 1-3 years old on Transatlantic and Panama Canal itineraries) are welcome here.
The nursery has three distinct areas. From Disney Cruise Line's website, the areas consist of:
An acclimation zone, designed to help youngsters adjust to their new environment
A main play area featuring a 3D façade of the "small world" attraction, filled with hidden interactive delights
A separate quiet room for naps
Advance reservations for the nursery are highly recommended and can be made online before your cruise departs. If you miss the opportunity to register online, you are still able to see if you can register once on board, but they are made on a first-come, first-served basis. Therefore, I would recommend registering ahead of time online if at all possible.
Childcare here is available at $4.50 per half hour for the first child and $4.00 per half hour for any additional children.
Disney's Oceaneer Club & Disney's Oceaneer Lab
These two clubs are for children between the ages of 3 and 12. All children must be toilet trained to attend.
Disney's Oceaneer Club features storytelling sessions, interactive activities, arts and crafts, and Disney movies playing throughout the day. They might even have a special visit from Goofy!
On select days, children are welcome to enjoy lunch and dinner, which makes it very convenient for parents to enjoy an adult meal on their own. Hello, Palo dinner!
If parents are in the second dinner seating, they have the choice to participate in a Dine and Play program. In this program, children can receive their meals earlier and then be personally escorted by counselors and taken to one of the youth clubs. I find this to be very convenient!
Edge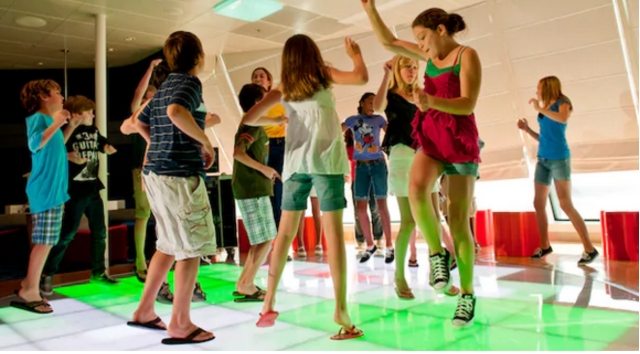 The Edge is a youth club just for the tweens! Guests between the ages of 11-14 can enjoy this special hangout that is made just for them.
The Edge features activities for tweens to enjoy such as watching movies, playing games, arts and crafts or other entertainment such as fun scavenger hunts taking place around the ship!
Vibe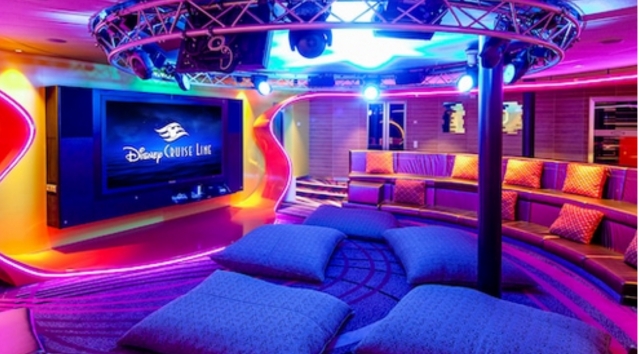 The Vibe is the place to go if you are between the ages of 14-17. Teens can enjoy their own private hangout and watch movies or play video games on a 103″ LCD screen with digital surround sound.
Other entertainment includes talent shows, karaoke contests, and dance competitions. They even have their own private sundeck! Not to worry though, parents! Even though it's for teens, this youth club is still chaperoned by counselors, but in a more laid back fashion, so they still feel like they have some freedom.
Final Thoughts
There are plenty of choices to choose from in each of the youth clubs on the ships! I like that the clubs seem to grow with your child too. Just because they get older does not mean that they will miss out on a cool place made just for them!
Before your cruise, make sure to visit one of the Open Houses for the youth clubs. At this time, guests of all ages can participate in various activities and it is also the time to check your children into care if you have not already done so.
My family and I have only experienced the Oceaneer Club and Oceaneer Lab. I am looking forward to seeing them try out the others as they get older.
My boys were happy visiting the Oceaneer Club once or twice a day. This was the perfect balance for us because it gave them something to look forward to during the day and it gave us some alone time for a couple of hours!
I never pushed the clubs on them. I always made it their decision and they always wanted to go! Some kids never want to leave! I think this is just one of the reasons I found our cruise to be so much more relaxing than visiting the parks.
You can find out more information on all of the youth clubs on Disney Cruise Line's website here.
All hours of operation for the youth clubs may also vary, so be sure to check your Navigator or the Disney Cruise Line app for specific times of operation while you are on board.
Have you visited any of the youth clubs while on a Disney Cruise? Tell us about them in the comments below or in Kenny the Pirate's crew on Facebook!
Maggie Baltz