Today was the highly-anticipated grand opening of Rise of the Resistance at Disney's Hollywood Studios. The attraction opened to rave reviews from guests, despite a shutdown and evacuation earlier in the day.
Guests lined up as early as 4 a.m. to get a chance to experience Rise of the Resistance, and they were not disappointed! Disney implemented a virtual queue to manage crowds and reduce wait times.
Guests were directed to use the My Disney Experience app to join a "boarding group." They were then given a boarding number. When joining a boarding group, guests are alerted "A boarding group does not guarantee entry to Star Wars: Rise of the Resistance."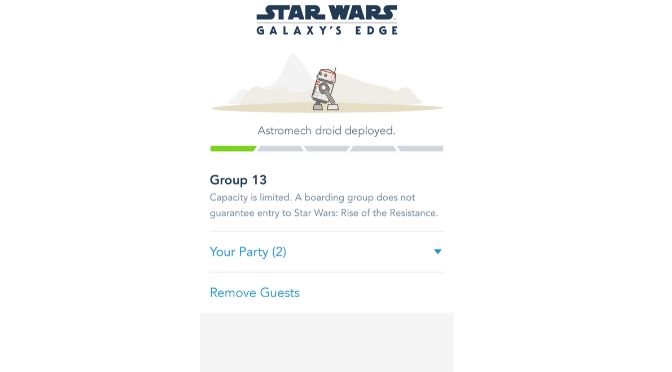 After receiving their boarding group, guests were then able to ride other rides and explore other areas of the park as they waited for their number to be called. When their boarding group was ready, the app sent them an alert that they could then proceed to Rise of the Resistance.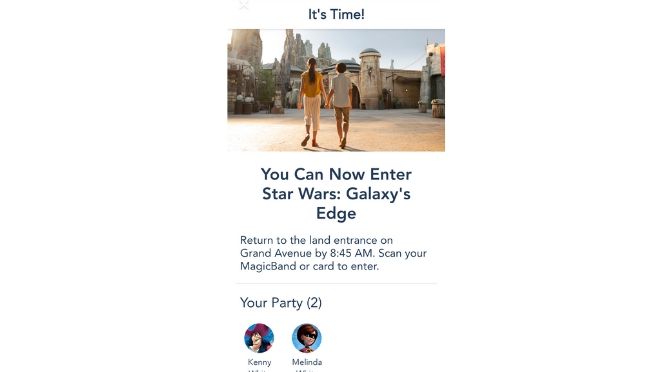 Boarding groups were filled for the day at approximately 8:30 this morning, with just over 150 Boarding Groups scheduled throughout the day. Guests have been able to experience Rise of the Resistance, with some calling it "the best attraction Disney has to offer!"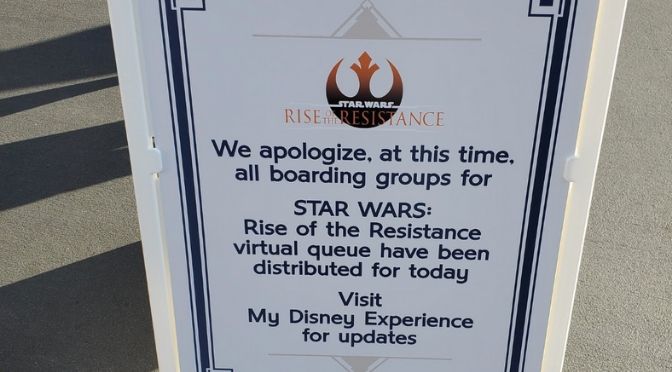 Hollywood Studios will close this evening at 10 p.m. As we get closer to park closing, it has become evident that some guests who received later boarding groups (137-154) will not be able to ride, as they were warned when receiving their boarding group number.
Kenny was issued Boarding Group number 141 the second time around (he rode it earlier this morning) but has just received notification that his boarding group can not be accommodated.
Disney is doing its best to make up for it to the affected groups! Disney has offered a Fastpass+ valid tomorrow, December 6th, for any attraction including Rise of the Resistance.
And if that wasn't kind enough, they've also added a complimentary 1-Day Park Hopper ticket to impacted guest's accounts as well! This is extremely generous, as guests were warned that a boarding group was not a guarantee that they will experience Star Wars: Rise of the Resistance.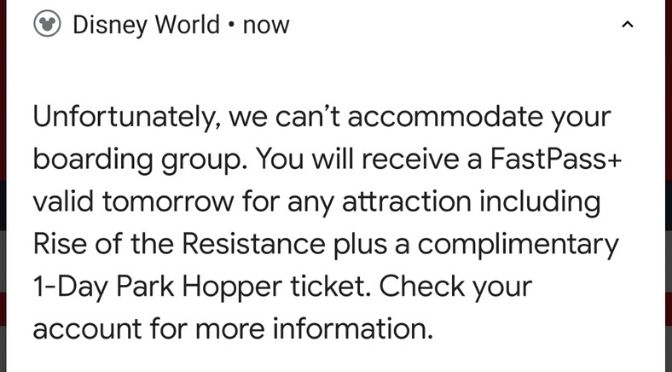 What do you think? Did Disney's offer of a Park Hopper Ticket and FastPass compensate for not being able to experience Rise of the Resistance? Drop a comment and let us know!
Jamie Fonseca