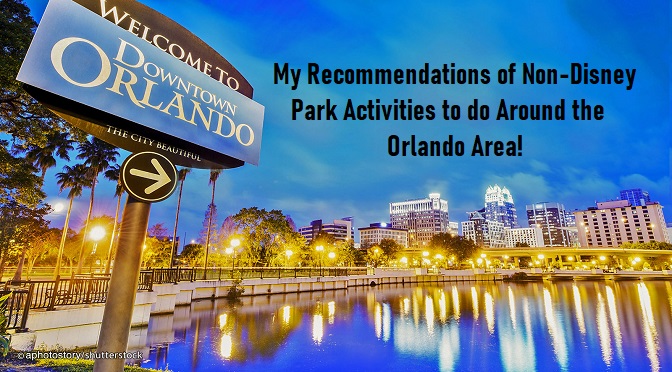 Are you visiting Walt Disney World but want to get away for a while outside of the parks? Don't worry, I won't tell Disney! I've compiled a list of some of my favorite places to visit around the Orlando area.
As a seasonal Floridian, it was nice to occasionally get out of my Disney bubble and venture out around the Orlando area with my family.
Crayola Factory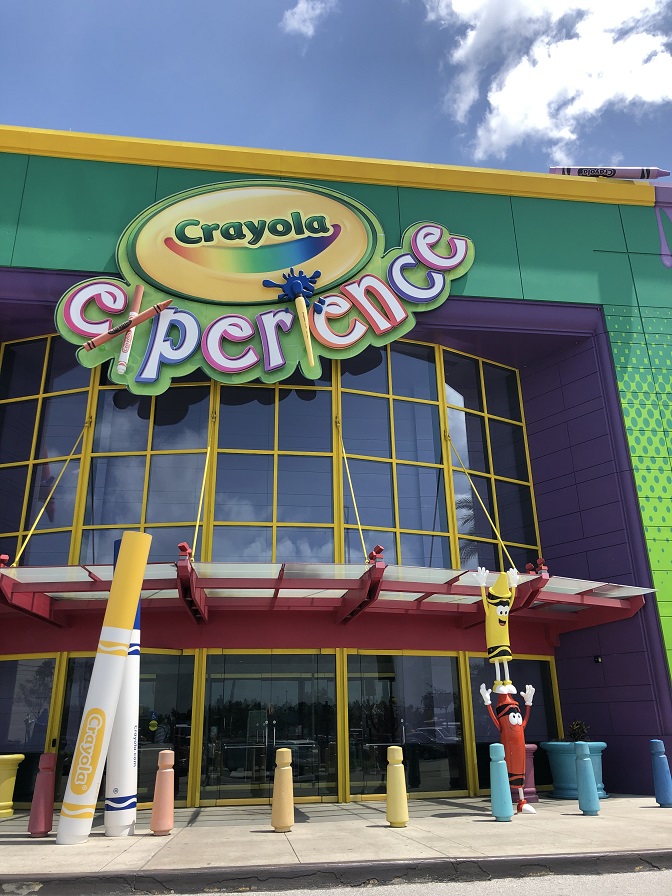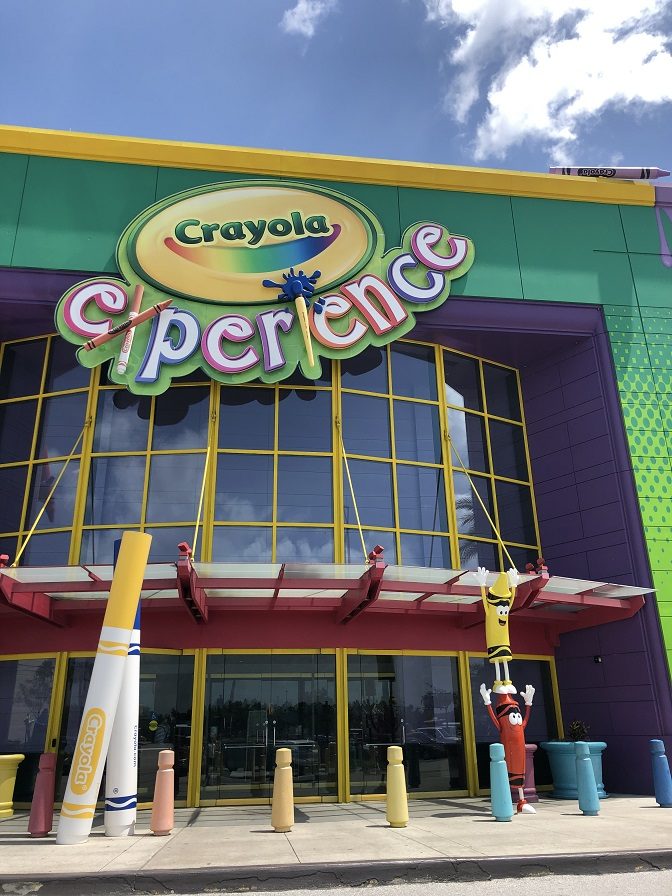 Crayola Experience @ The Florida Mall
8001 S. Orange Blossom Trail
Orlando, FL 32809
This place is pretty amazing! From the moment you walk up to the building, you are bombarded with crayon characters. The attraction offers several hands-on activities that are filled with crayons from creating and labeling your own crayon, to drip art and melt and mold. The Crayola Factory website lists all the amazing activities and attractions that are included with your admission.
General Admission is $24.99 plus tax per person. Children 2 and under are free. Seniors 65+ are $21.99 plus tax per person. Annual passes are $34.99 plus tax per person for one full year of colorful fun. Save on general admission when you purchase online!
Tips:
Be sure to arrive early in the morning to avoid the rush of the afternoon.
Subscribe to the Crayola Experience Facebook page as they run a Black Friday special for their Annual Pass. I was able to purchase an annual pass for $24.99, which is the cost of just one day! It also came with a souvenir cup. Talk about a deal!
American Girl Store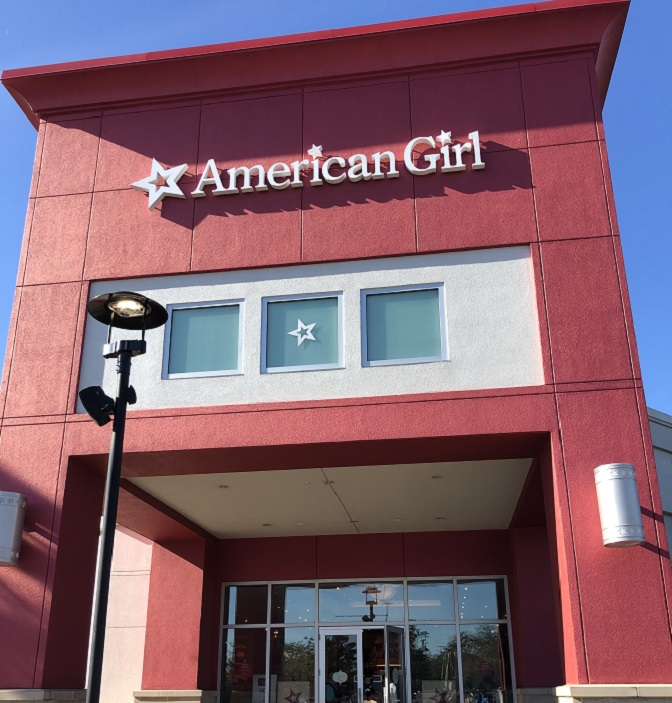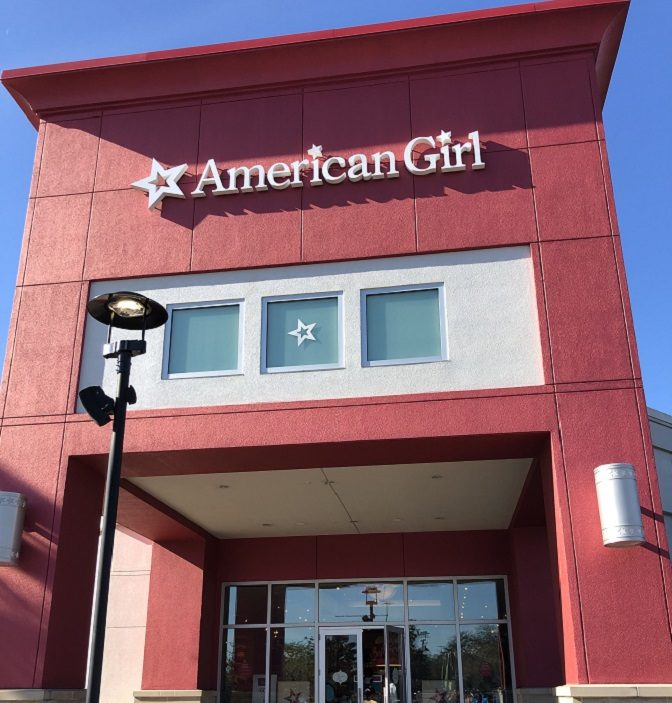 The American Girl [email protected] The Florida Mall
8001 S. Orange Blossom Trail
Orlando, FL 32809
On the other side of the Florida Mall, you will find what my youngest daughter would define as the best place in the entire world! The American Doll Store does not disappoint with its grand assortment of dolls and accessories that even makes me want to be a little girl again so that I could play dress-up with my dolls. The store itself is only one story high which makes it easy to get around.
In the store, there is a bistro where guests can enjoy brunch, lunch, and dinner. My oldest daughter's go-to dish is the "Macaroni and Lots of Cheese" while my youngest orders the "Tic-Tac-Toe Pizza." The Bistro itself is bright pink and matches the pink lemonade that is served.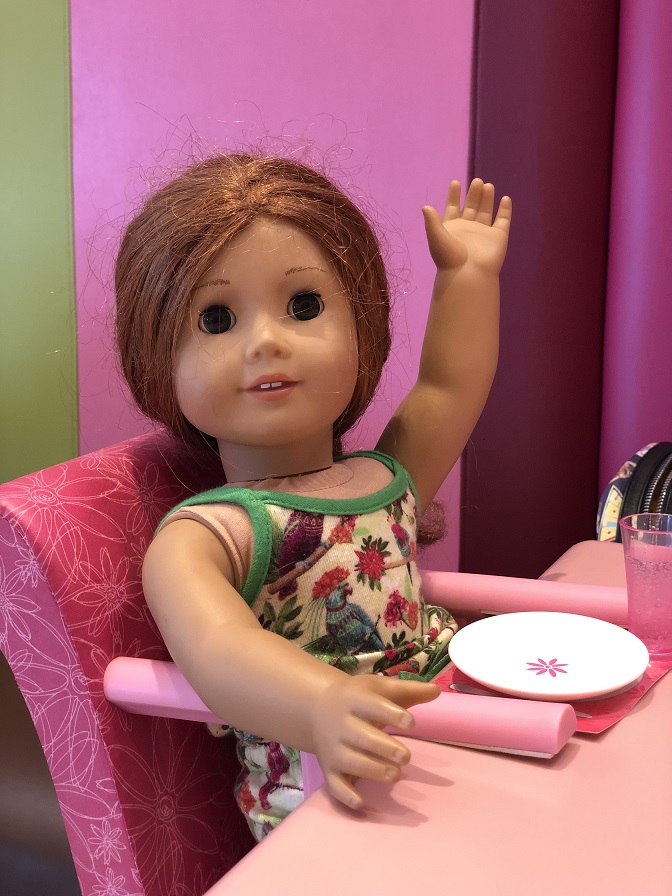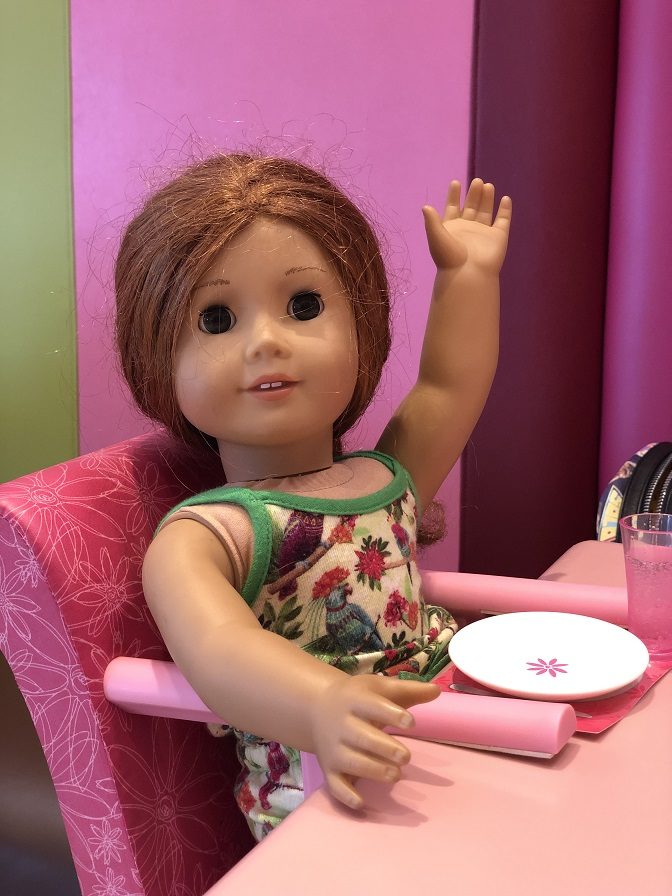 A cute touch is that if you bring your doll they will provide a high chair along with a place setting of a cup and saucer for your doll to enjoy along with you. If you did not bring one you can borrow one! At the end of your meal, you can take the doll's place settings home! You can also take your napkin ring, which is actually a hair tie! Our family has grown to enjoy eating a meal at the bistro. We even celebrated my husband's birthday a year ago as our youngest was adamant that it was the place he wanted to go to spend his special day!
Tip: Make sure to book your reservation for the bistro online as reservations do fill up and it is sometimes hard to find walk-in availability.
Character Warehouse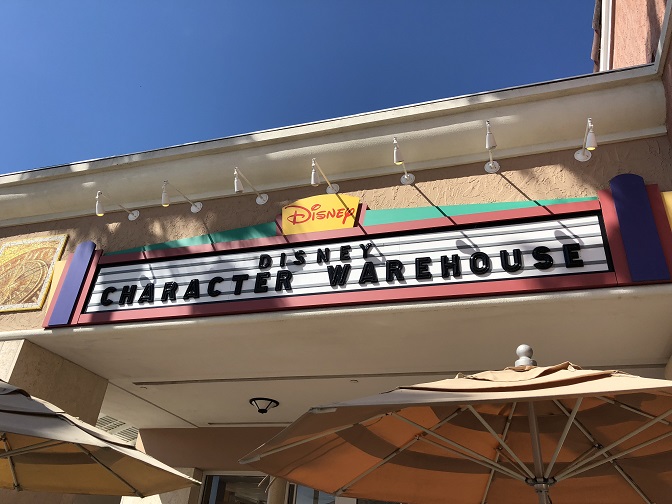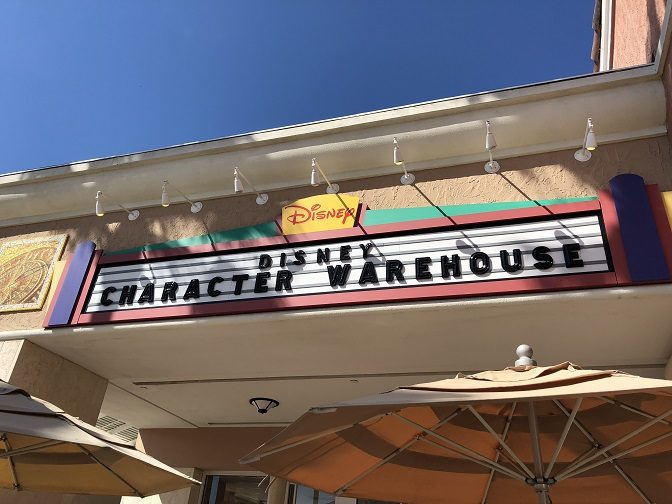 Orlando Vineland Premium Outlets: 8200 Vineland Ave #1252, Orlando, FL 32821
AND
Orlando Premium Outlets: 4969 International Dr, Orlando, FL 32819
If I had to pick my favorite activity among the list, it would certainly be this one. Why is this place amazing? Many of the merchandise from the Disney parks such as WDW, Disneyland in Anaheim and even from Shanghai are sold at the cheapest prices. Sometimes there will be items at the Warehouse that are currently being sold for FULL PRICE at the parks! I have even purchased holiday shirts for .99 cents. The merchandise changes daily and throughout the day so you never know what you will find. Be warned… you may need to purchase an empty suitcase so you can fill it after visiting the store! Click Here to read more on the Character Warehouse from a fellow KTP writer!
Tips:
Make sure to arrive before opening as the warehouses have been extremely popular, especially since there are so many personal shoppers and eBay buyers.
Which location is better? Vineland is the bigger store of the two, but I often find that what sells out first at this location, can usually be found at the location on I-Drive. For example, I was on a mission to purchase the Food and Wine Festival Dooney and Burke purse, but when I arrived at Vineland it was sold out. However, when I drove over to I-Drive they had a handful of them!
Twistee Treat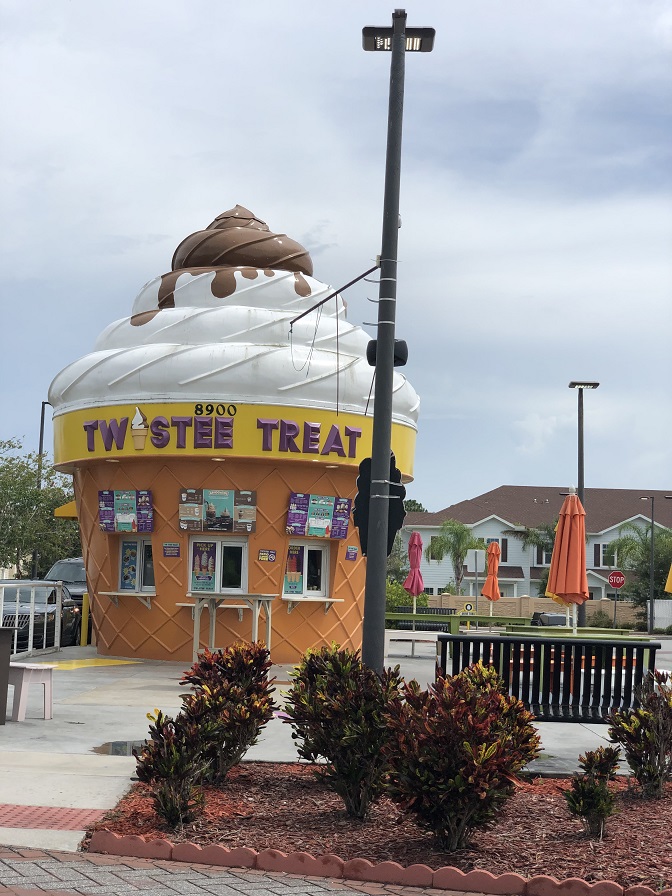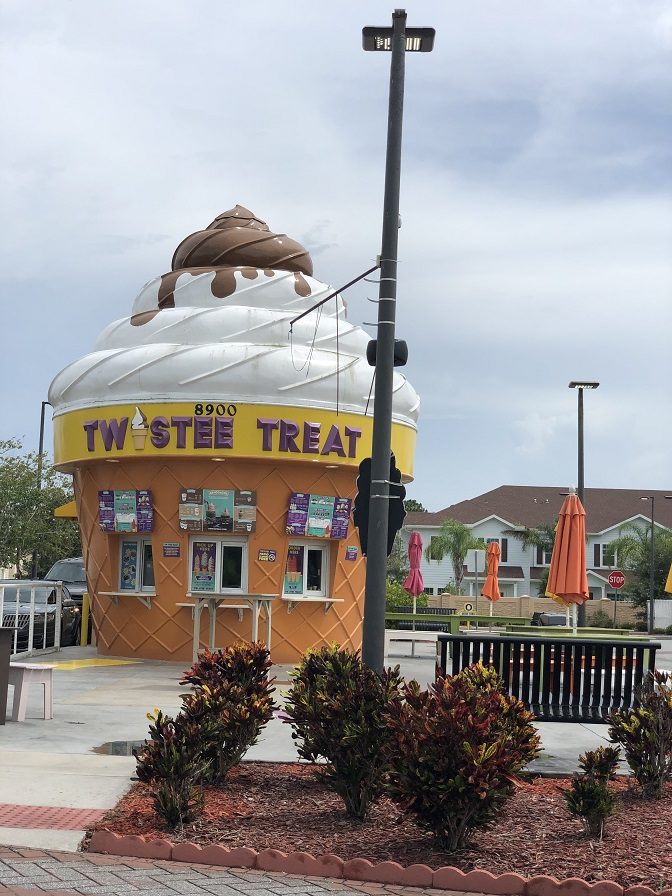 Various locations throughout Florida, but the one closest to Disney is 8900 West Irlo Bronson Hwy Kissimmee, Florida 34758
Surely you have eaten ice-cream before, but let me tell you, this place has the creamiest and most delicious-tasting ice cream that I'm still craving all the way from California. You can't go wrong with the size and shape of the location either. My children and I enjoyed trying new flavors at each visit.
Fun fact: Kenny's son worked at a Twistee Treat!
Universal City Walk


6000 Universal Blvd, Orlando, FL 32819
Universal City Walk is a pretty fun place to walk around even if you are not going into the theme parks themselves. This area is known for the famous Voodoo bakery as well as The Toothsome Chocolate Emporium, which is known for its steampunk grand sized looking deserts. Universal City Walk has an abundance of shopping, restaurants, and even a theater. Visiting this location in the late evening is a nice way to cool off after a long hot day especially in the summers!
Free Parking Options
• Free Regular Parking* for matinee movie showings from 11 am to 6 pm with the purchase of two or more Universal Cinemark matinee tickets. Regular parking fees must be paid in full and then will be reimbursed upon presentation of parking receipt. Restrictions apply.
• Free self-parking after 6 pm for all guests. This is not valid during Halloween Horror Nights. Additional restrictions may apply and are subject to change without notice.
Island H20 Live!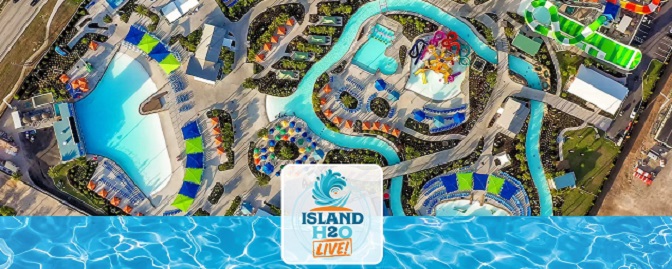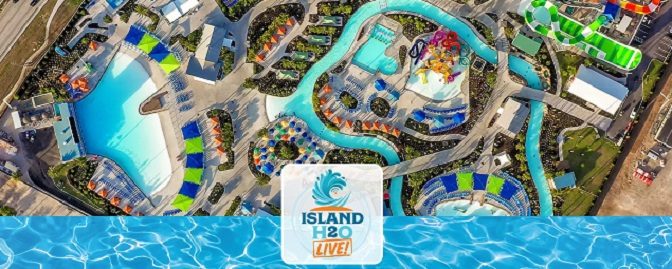 3230 Inspiration Drive Kissimmee, FL 34747
I also wanted to include information for this location even though my family has not visited. We meant to visit this summer but never had a chance to do so. However, we have heard from many people that it is worth visiting!
Island H20 at Margaritaville Resort is a brand new water park just down the street from Walt Disney World. It opened in June 2019 and includes many different types of slides and a lazy river. What makes it very unique is the fact that the water park is completely themed around social media. Guests are encouraged to stream and post their experience while visiting.
Christmas at Gaylord Palms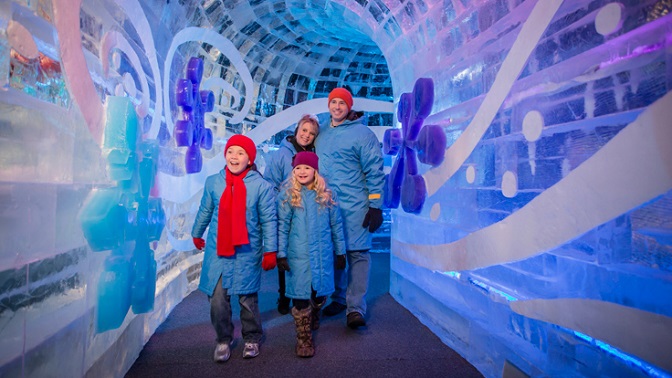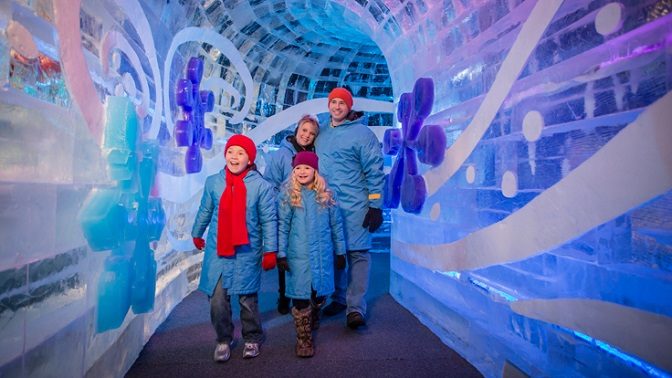 6000 West Osceola Parkway · Kissimmee, Florida 34746 USA
Every holiday season Gaylord Palms Hotel hosts a very icy adventure centering around a different theme. Walking through this chilly winter wonderland provides guests the opportunity to experience hand-carved sculptures and displays made from more than 2 million pounds of ice.
This year's theme is The Polar Express. As you take in the sights and sounds of this beloved Christmas tale, guests will take a self-guided walking tour in a chilly 9-degree atmosphere. This amazing experience is open from November 25, 2019 – January 5, 2020 at the Alpine Village at Gaylord Palms.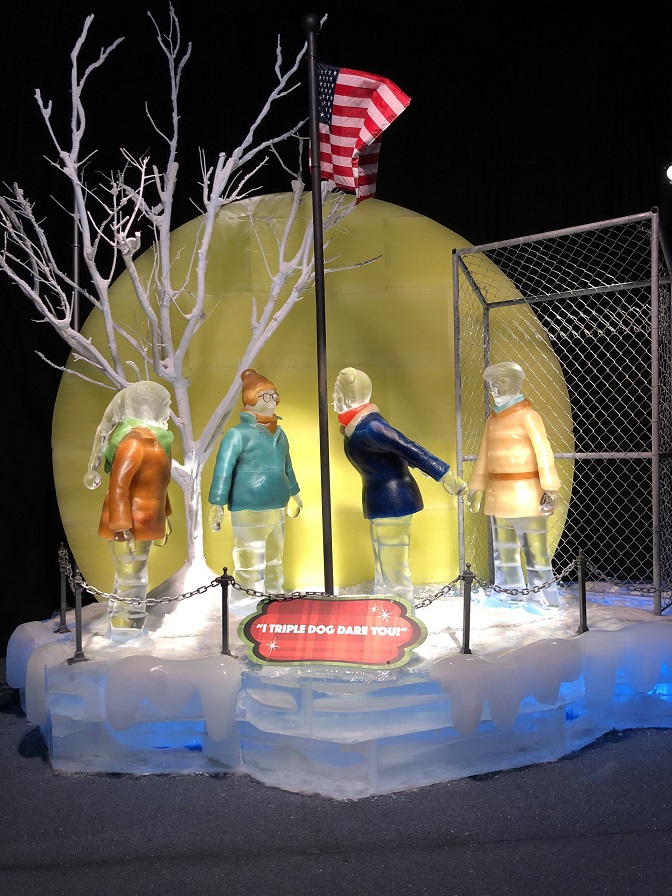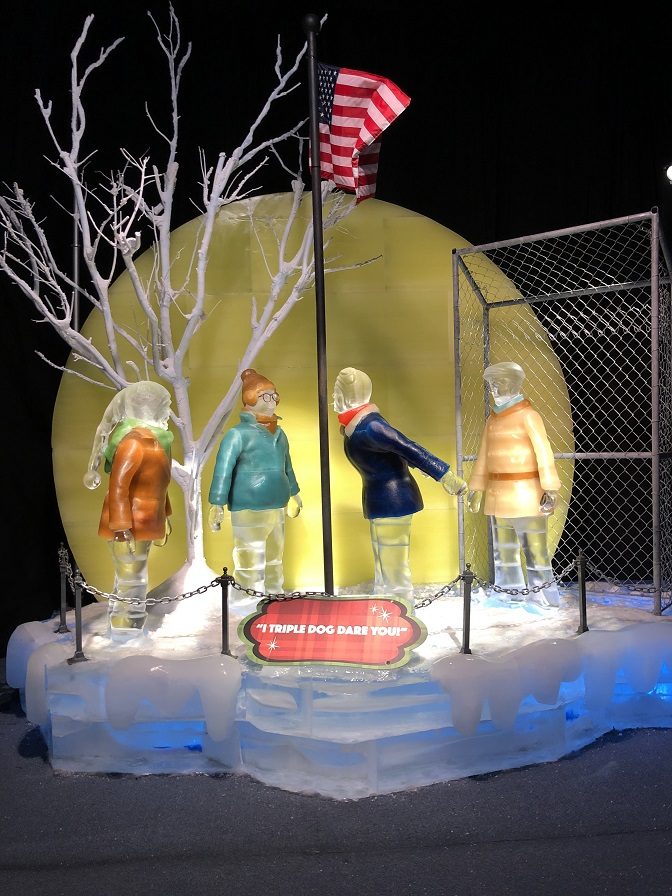 Last year's theme was "A Christmas Story." This is our family's second time experiencing an ice sculpture winter wonderland. It is the best time EVER! We have so many pictures where we were bundled up with noses as bright as Rudolph's. I would highly recommend this amazing experience. You will not stop talking about it for days!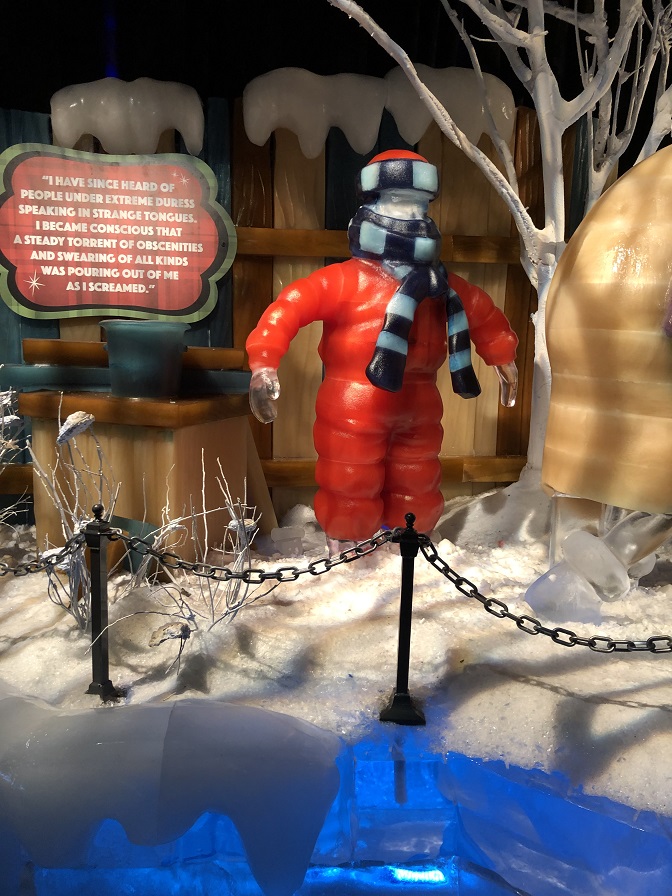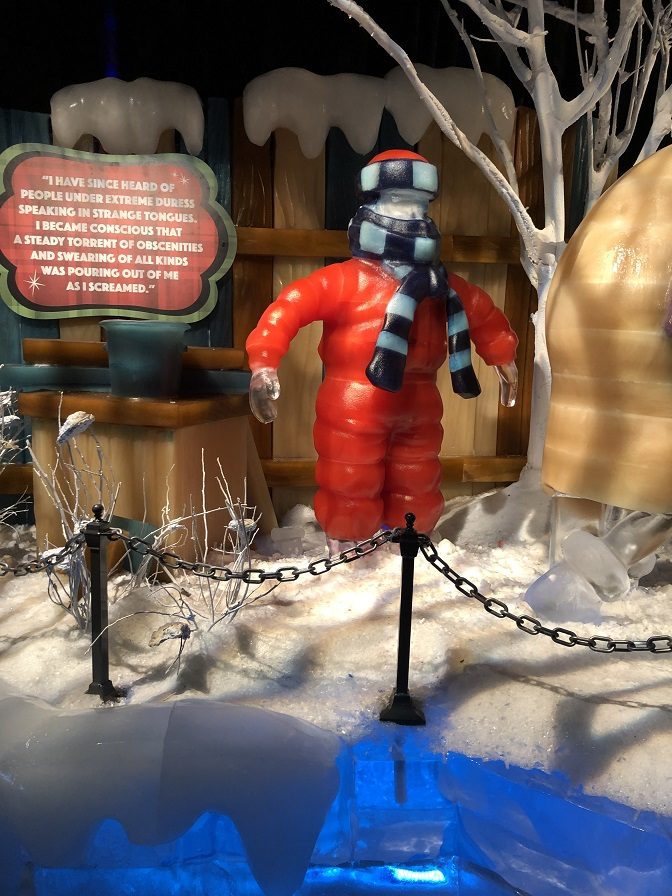 Tips:
When we visited in December, it was a whopping 80-something degrees with the lovely Floridian humidity. We drove to Gaylord Palms in tank tops and shorts and when we were in the parking lot we bundled up by layering ourselves in leggings, sweats, shirts, sweatshirts, jackets, gloves, ear mittens, beanies, and scarves. We truly resembled characters from the film, but let me tell you 9 degrees is brutal and you will thank me later!
2. You can find ticket discounts on the website directly.
Is there an activity on this list that you would like to try on your next visit to the Orlando area? Are there any others not listed here that your family has enjoyed? I would love to hear them!
-Marisol White