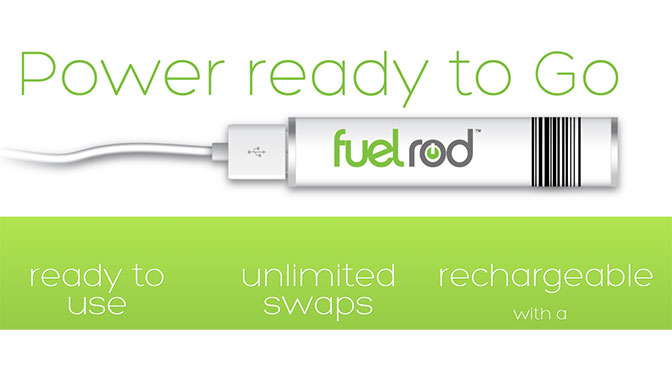 Earlier this month we reported that Fuel Rod locations at Disneyland and Walt Disney World would abandon the "free swap" model for the Fuel Rod phone battery charger service. In order to get a fresh battery at Disney locations after November 1, 2019, guests will have to pay $3. A California based law firm has filed a suit citing false advertising, among other claims.
According to Attractions Today, the law office of Carey, Danis & Lowe is seeking damages from Fuel Rod's parent company Tropican, Inc. In addition to the false advertising claim, the lawsuit states that Tropican and related parties are in breach of contract and the California Consumer Legal Remedies Act and that their advertising was false or misleading.
[the_ad id='41485′]
The plaintiff in this case, Tyler Veasy of Sarasota, Florida, alleges that Fuel Rod sold an inferior product that he (and others joining the suit) would not have purchased under the new terms. The filing cites that the battery delivers less than a full charge to an average smartphone and that in terms of speed of charge, the battery offered by Fuel Rod is on the lower end of the spectrum.
The details of the filing echo what many of our readers had to say about the change: that we would not have purchased it if it wasn't for the free unlimited swapping. Many noted that the battery is inferior to other, much cheaper, available options. What Fuel Rod had going for it was the convenience of swapping out the battery for a fully charged one. With the $3 charge per swap, readers expressed that they would be looking to purchase a superior battery and just remember to charge it each evening themselves.
The good news is that readers who bought the Fuel Rod under the free swapping terms need not join the lawsuit in order to benefit from it. According to James Rosemergy, Esq. of the aforementioned law firm, in the event that Fuel Rod is found liable, "Anyone impacted will have the opportunity to participate whether they have formally joined the suit or not."
I definitely felt like changing the terms significantly devalued the product. But also, I felt like I've probably wasted $30 many times over and wouldn't find it worth a lawsuit. What do you think?
-Rebecca W Davis