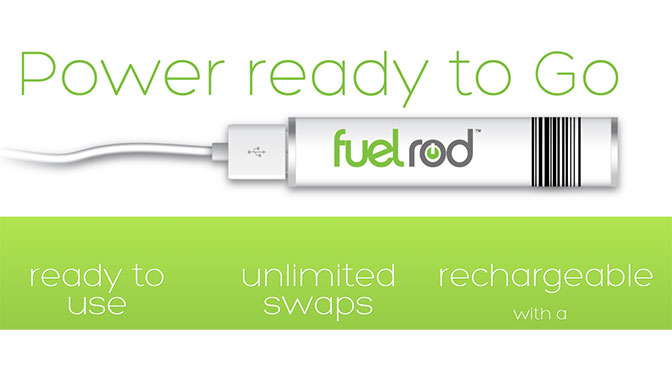 Now that a trip to the parks requires quite a bit of time spent on one's phone, many of us carry portable chargers. Fuel Rod offered a small charger with short charging cords that once purchased could be swapped out at any location for no cost. But, the free swaps were apparently too good to be true as Disney and other locations will now charge customers for each swap.
When I first heard of fuel rod, I thought it was such a wonderful idea! It takes the hassle of having to think about recharging your charger each night. Paying $30 up front for unlimited swaps seemed like a great deal! But the charger itself is just OK. Certainly much lower quality than you'd expect if you paid $30 on Amazon for a portable charger. I have one, and I find it gets overheated, which makes me feel a little uneasy. But I still carry it in my backpack for the convenience.
[the_ad id='41485′]
Now I'll most likely leave it at home because Disney locations will be charging $3 per swap. When Fuel Rod began this charge at Universal locations earlier this year, we knew Disney locations wouldn't be far behind. This really devalues the Fuel Rod, which as stated above isn't a $30 quality charger. I doubt I will continue to use it as I prefer better quality chargers and considered it only an emergency back up.  Free Unlimited swaps will end on November 1, 2019.
What about you? Do you use Fuel Rod? Will you continue to use Fuelrods?
-Rebecca W Davis