Welcome foolish shoppers! On Wednesday,  the Disney Parks Blog announced the release of "interactive" gift cards themed after the Haunted Mansion. According to the blog, when the happy haunts sense your "sympathetic vibrations" they will materialize.
The hatbox ghost card is available only at Disneyland in California and Madame Leota can be purchased at Walt Disney World in Florida. These can be activated with a minimum of $15, which can be used in the parks or resorts, Disney Cruise Line, shopdisney.com and Adventures by Disney.
[the_ad id='41485′]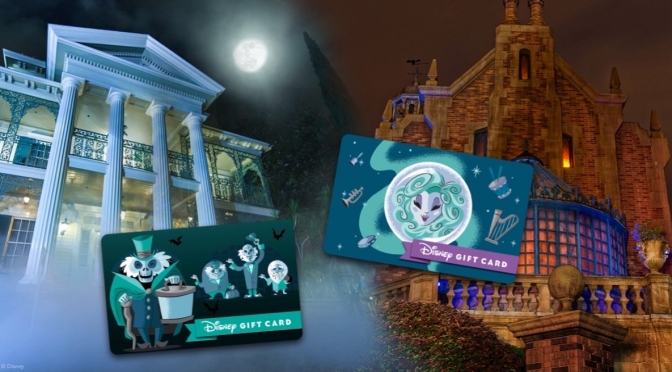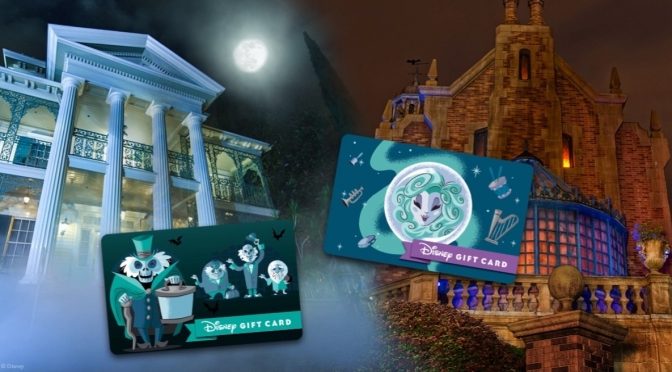 The parks blog may have given away the magic contained in these cards by suggesting you check with a UV blacklight to see if a ghost has followed you home.
I plan to pick one up next week if they're still available. But that's foolish mortals for you, always willing to risk a hitchhiking ghost in order to collect more Haunted Mansion memorabilia.
Not heading to the parks soon but still wanting to get in on the Halloween spirit? You can purchase a cute Halloween gift card with Mickey, Minnie and Donald Duck all wrapped up as mummies.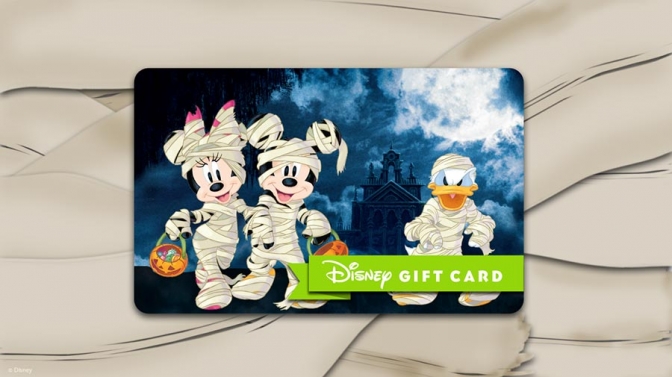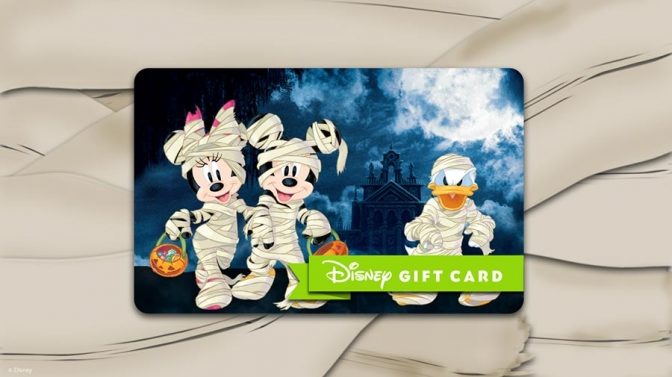 I find it a bit odd to release Halloween gift cards on October 23, when they/we start celebrating Halloween in August. They say to look out soon for their Merry gift cards, hopefully more than a week prior to Christmas to allow for shipping (and shopping!) time.
-Rebecca W Davis