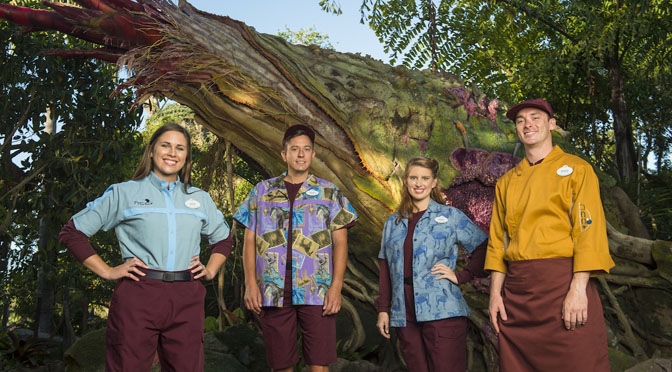 You will soon start seeing more relaxed costuming on Cast Members at Walt Disney World parks. Here is what will soon be allowed.
Beginning October 28, 2019, Cast Members will be allowed to wear a single necklace and single bracelet. Also, a pendant an inch or less in size will be permitted.
[the_ad id='41484′]
Cast Members will also be able to grow facial hair, as long as it is less than an inch long. Previously, any beard growing would have to be done on vacation time because visible stubble was not allowed. Now Cast Members can have visible stubble while they are growing facial hair.
The "Disney Look" began in the 1950's and was strictly enforced for decades. Cast Members were required to be clean-shaved and have a neat hair cut to work at the parks.
What do you think of this change? Do you prefer the more strict guidelines for Cast Members or do you think the "Disney Look" should be a thing of the past? Comment below, on the KtP facebook page, or the KtP crew facebook group!
-Monica S.