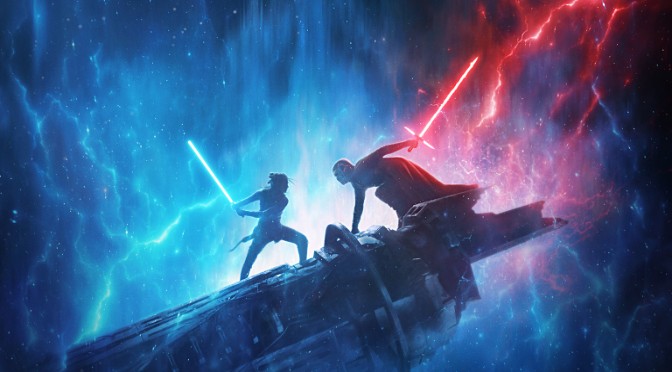 Lucasfilm just released the final trailer for Star Wars: The Rise of Skywalker. We have all been waiting for this and here it is!
December 20th feels so far away, which is when Star Wars: The Rise of Skywalker will hit theaters. So far, all that has been released is short clips and teaser trailers. Now we get a real look into what's in store in the next Star Wars episode.  Are you excited?
[the_ad id='41523′]
One year after the conclusion of The Last Jedi, the Resistance survivors rise to battle the mighty First Order.  The struggle between the Sith and the Jedi rises to its final moments and the Skywalker saga will finally conclude.
The final film in the Skywalker saga is directed by J. J. Abrams and features many familiar names including: Daisy Ridley, Adam Driver, John Boyega, Keri Russell, Mark Hamill, Anthony Daniels, Billy Dee Williams, Carrie Fisher, and Ian McDiarmid.
Check out the trailer here:
Love the trailer? Tickets are on sale now!  More tickets sold for this in the first hour than any film ever released by the Disney corporation.  I cannot wait to see this. December 20th can't come soon enough.
What did you think of the trailer? Will you be heading to theaters to see Star Wars: Rise of Skywalker? 
-Heather Alosa
Source and Photo Credit: Starwars.com