In celebration of the recent opening of Star Wars: Galaxy's Edge at Disney Hollywood Studios, "Disney and LATAM Airlines Group  unveiled the special edition Boeing 777  aircraft at a Star Wars-inspired event in São Paulo, Brazil. The "Stormtrooper Plane" was designed by Disney's creative team along with Lucasfilm".
The new aircraft will soon take to the skies and travel to the following destinations: Orlando, Miami, Madrid, Frankfurt, Paris and London.  While onboard, passengers can enjoy "all 10 films of the Star Wars Collection on LATAM's onboard entertainment platform, LATAM Play".
This is just one of the exciting celebrations Disney Parks have unveiled to recognize the recent opening of Galaxy's Edge.  More news and information about the new Hollywood Studios addition can be found here on Kenny the Pirate's blog.
Star War's Galaxy Edge recently opened late this summer. The new addition to Hollywood Studios includes the new Millennium Falcom: Smugglers Run ride and Star Wars: Rise of the Resistance is set to open on December 5, 2019.  Guests can also build their own light saber in Savi's Workshop or build their own droid at the new Droid Depot. Galaxy's Edge also offers guests a chance to sample blue or green milk at Oga's Cantina or food at Ronto Roasters.  Advance reservations for all of the above are highly encouraged.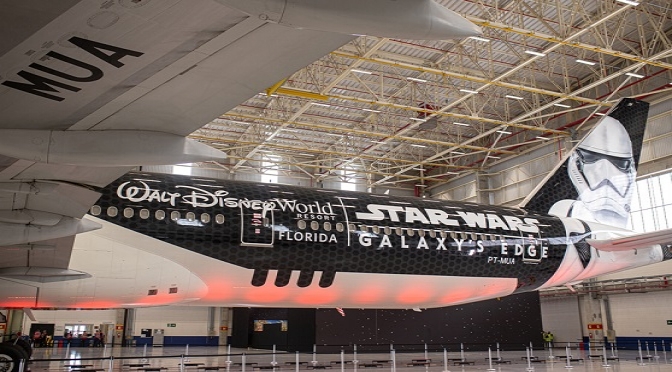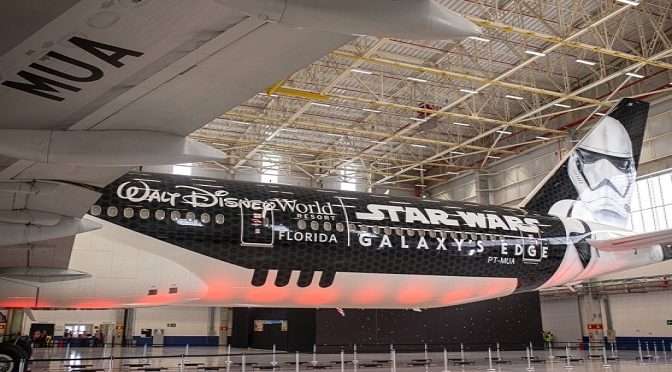 What are you most excited to see in Star War's Galaxy Edge?
Maggie Baltz
Source: Disney Parks Blog