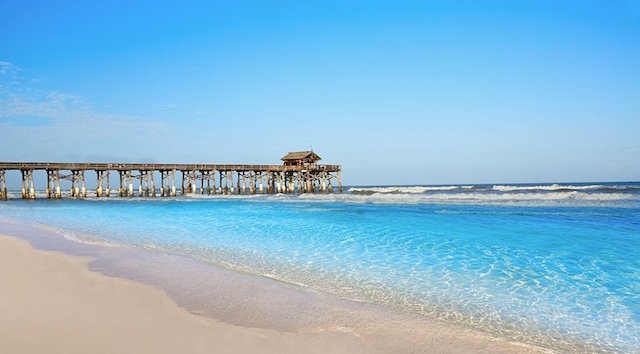 If you need a break from the theme parks or want to dip your toes into the cool ocean water for the very first time, there are several Florida beaches within a two-hour drive from Orlando that make a great day trip. This guide is everything you need to know to plan an amazing beach day during your Orlando vacation.
If you don't have a personal vehicle or rental car, don't worry, there are still a few options to get you to your beach chair in the sand.
Disney offers single day car rentals at their Car Care Center. The Car Care Center is located near the exit of Magic Kingdom, and if you are staying on property you can take a shuttle from the Transportation and Ticket Center or call for a ride from your resort.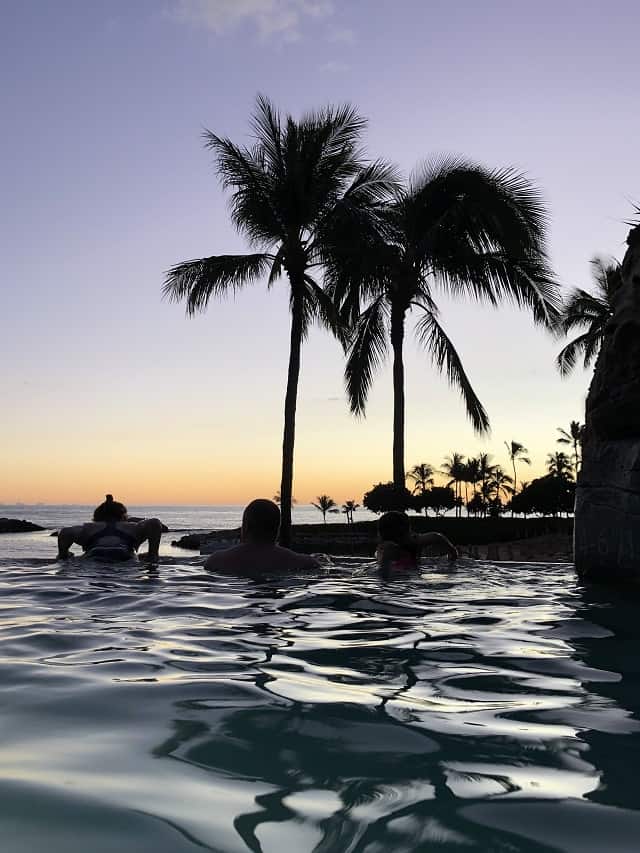 You can also use a ride share service for your day trip, like Uber or Lyft, but they can get expensive depending on how far you decide to travel. Another option is a local shuttle service, there are a few companies that offer shuttles to Cocoa Beach from the Orlando area.
The hardest decision that you will have to make is which beach to visit. Since Orlando is centrally located, you have the option to visit Atlantic or Gulf Coast beaches. Atlantic Coast beaches offer larger waves for water sport enthusiasts while Gulf Coast beaches offer amazing smooth white sand, calmer water, and are a favorite for families with young children.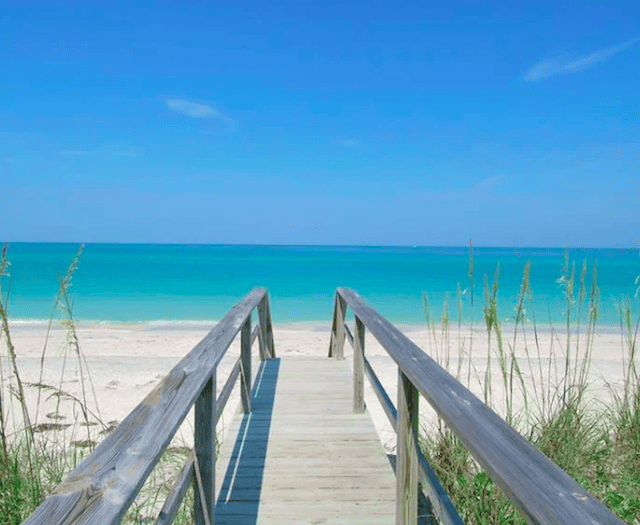 Check out some of our favorite day trip beaches below.
Cocoa Beach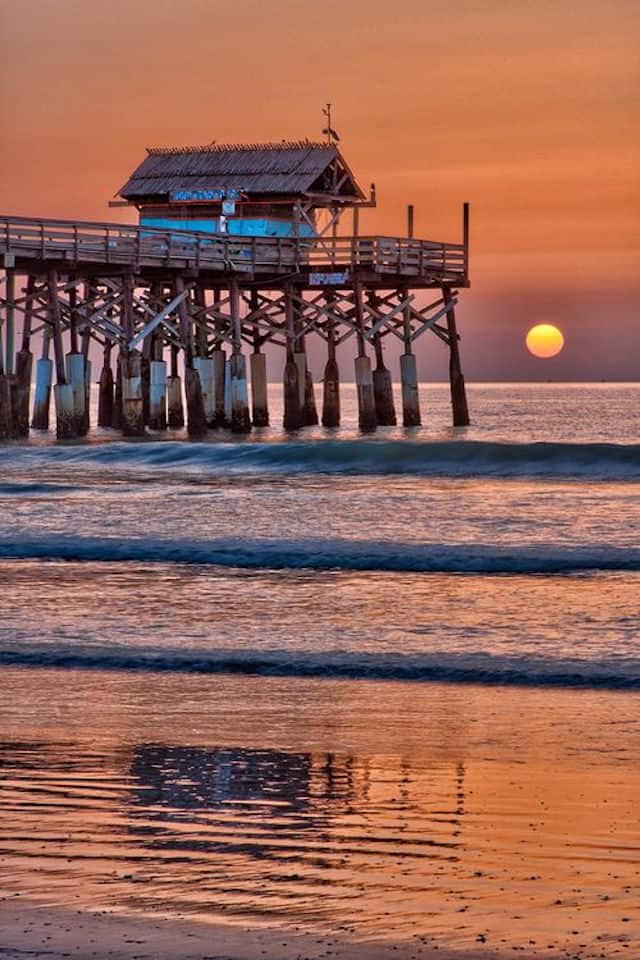 Cocoa Beach is located on the Atlantic coast and is less than an hour from Orlando. It is home to the famous Ron Jon Surf Shop and an 800-foot pier with bars and restaurants. The beach itself is free but most nearby parking costs $2-$20. We prefer to park at Alan Shepard Park which offers showers and bathrooms right near the beach.
There are several vendors along the beach that offer equipment and chair rentals.
Daytona Beach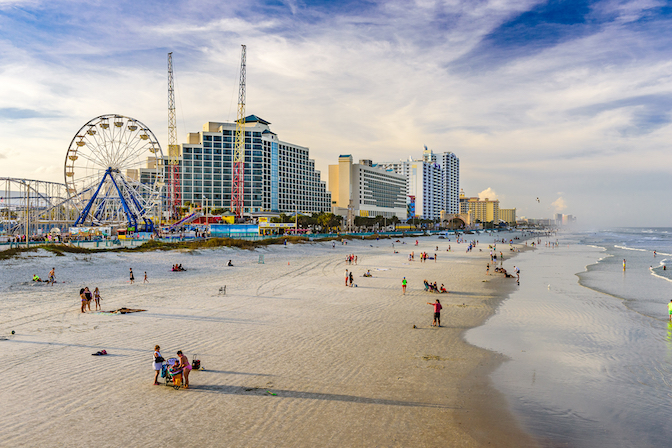 Daytona Beach, once called "world's most famous beach," is about an hour and a half from Orlando and provides a lot of activities the whole family can enjoy.
Daytona is an Atlantic coast beach that you can drive and park on the sand for $20. It is free to access the beach if you walk or ride a bike.
In addition to traditional beach fun, Daytona has a great boardwalk with rides, a roller coaster, and a Ferris wheel. Daytona is also home to the famous international speedway that offers daily tours and the Richard Petty Driving Experience.
New Smyrna Beach
New Smyrna Beach is known as the shark bite capital of the world, but that shouldn't keep you from visiting this beautiful Atlantic coast beach. The 17 miles of beaches has some of the best surfing in Florida.
Similar to Daytona, there are sections of the beach that you can drive and park along but there are also many vehicle-free beach zones available. New Smyrna Beach has an amazing variety of local restaurants with excellent seafood.
It is located about an hour and a half from the Orlando area.
Vero Beach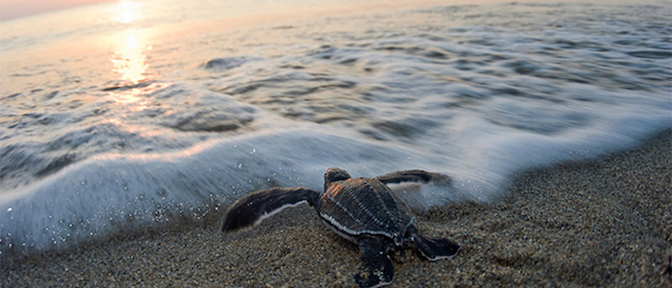 Vero Beach is an hour and 45 minutes from Orlando and located on a barrier island along the Atlantic coat. Just to the west, you will find the Indian River Lagoon which runs between the mainland and barrier island.
Airboat rides through the Indian River Lagoon are a great way to see Florida wildlife, including dolphins and manatees. If you stay late in the evening you may witness a sea turtle nesting or eggs hatching, as Vero Beach is home to over 1000 nests each year.
Vero Beach is also known for its abundant high end and outlet shopping locations. It is also home to Disney's five star Vero Beach Resort.
Clearwater Beach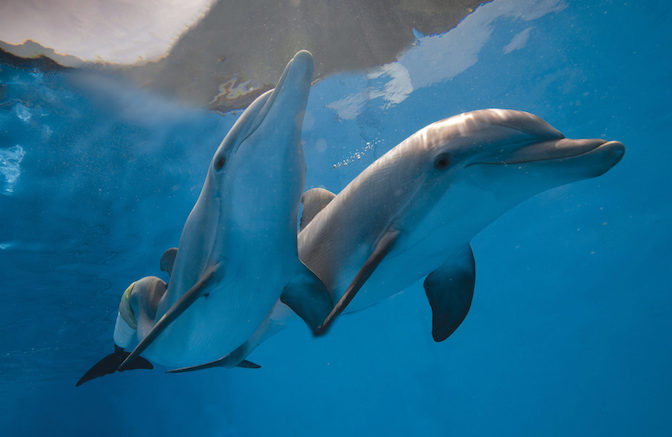 Clearwater Beach is a white sand top-ranked tourist beach located a little over two hours from Orlando on the Gulf Coast. We like to rent a small cabana and two beach chairs for $20. The beach itself is free but you will need to pay meter or parking lot fees to park nearby.
Clearwater Marine Aquarium is home to Winter and Hope, the famous dolphins from the movies Dolphin Tale and Dolphin Tale 2. While in the area you can experience a dolphin cruise, pirate dinner cruise, fishing charter, or go parasailing from the marina. We love Sunsets at the Pier, which is daily from 6-9 pm, where local vendors and artists showcase their unique goods and talents along Pier 60.
Siesta Key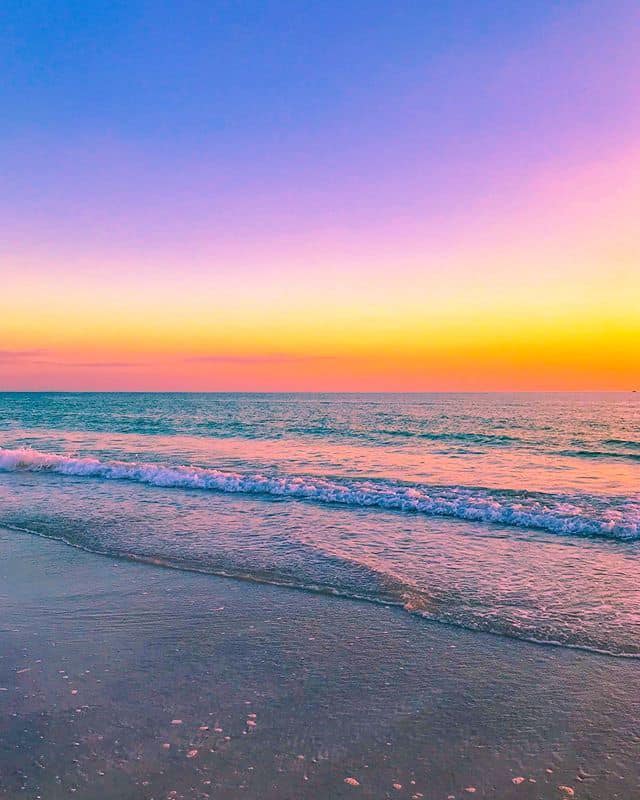 Siesta Key is another top-ranked breathtaking beach on the gulf coast. It is also located a little over two hours from Orlando, but the powdery white sand is worth the drive.
Siesta Key is great for renting a bike or flying a kite. It can be difficult to find parking at Siesta Key but all beach parking lots are free. If you visit on a Sunday make sure you stay for drum circle, where you will witness talented local percussionists perform an hour before sunset.
No matter what beach you decide to visit for your day trip, don't forget to pack sunscreen, some snacks, and beverages. We also like to stop and pick up a few sand toys on the way.
Is your family ready to sneak away from the theme parks to enjoy a beach day? Which central Florida beach is your favorite? Share with us on facebook!
Jess Watkins
Jess is an experienced Disney traveler, wife, mom of two beautiful girls and golden-doodle Maui. Disney World has always been her Happy Place. She embraces the motto 'Hakuna Matata' and looks forward to sharing her love of all things Disney with you!