Disney's face painting artists magically transform custom designs for costumes, cosplay, etc. You may not be aware of this, but Disney has locations in the parks and Disney Springs that offer easy, quick, and inexpensive face painting!
When walking by face painting kiosks with their standard designs posted, I always thought this was a terrific option for kids. However, as I searched for my perfect Halloween costume, I wondered if this would be a great option for adults also.
Here's how my thought process changed…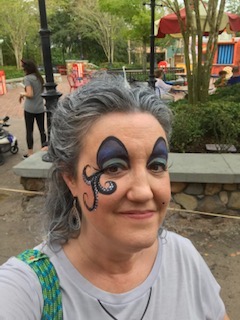 The first Halloween party I attended, I dressed up as Marie. I used wax makeup from a local store to create whiskers and a cat nose. Unfortunately, this melted and smeared in no time in the Florida heat.
Determined to spruce things up a bit for my next party, I began researching costumes. I purchased a tunic from shopdisney, and decided to dress up as Ursula.
Researching makeup online, I found there were various elaborate designs. However, I didn't feel confident they would look anything like the original design. Also, the makeup needed to create these designs would be quite pricey.
My Experience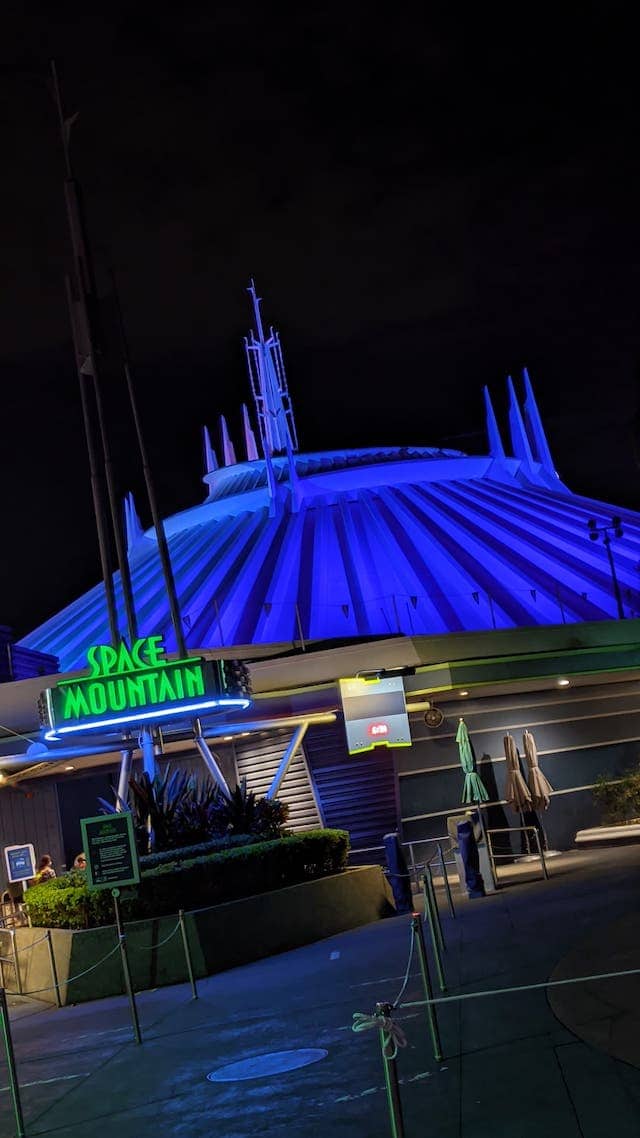 This is when it dawned on me to have professionals do my makeup. Crossing my fingers, I arrived early to the Tomorrowland kiosk near Space Mountain and asked them to transform me into Ursula. Cast Members at the kiosk were super excited about coming up with a creative "Ursula" design.
I showed them pictures of what I was looking for. Then, the Cast Member asked questions to ensure I would be happy with the design. They were very careful to explain that while they could not copy any Disney character, they could create a character "inspired" design.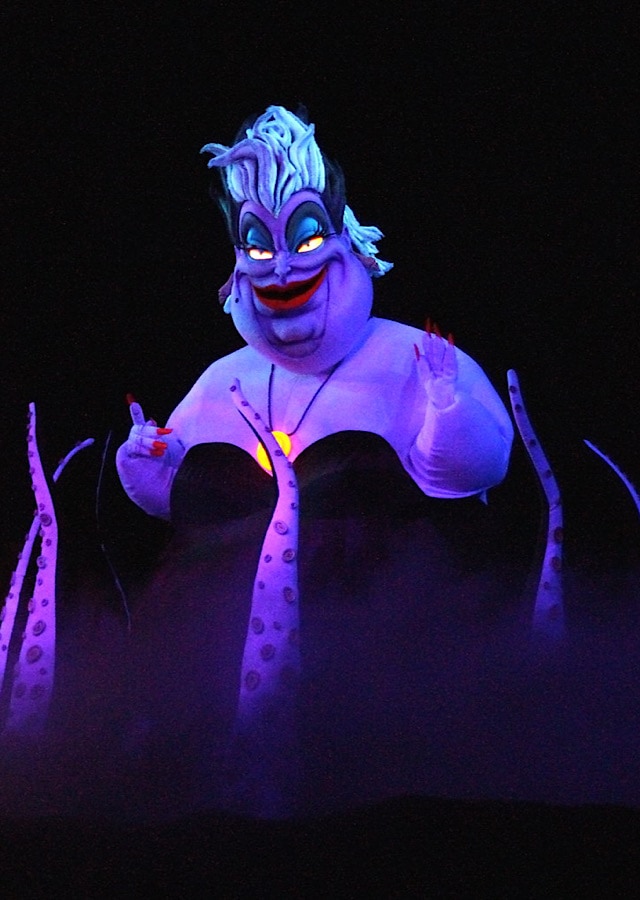 Note: All face painting kiosks and pricing is found on the Extra tabs on CharacterLocator!
Afterward, she showed me the design with a mirror and asked me if I was pleased with the results. I was ecstatic and thanked her!
Final Thoughts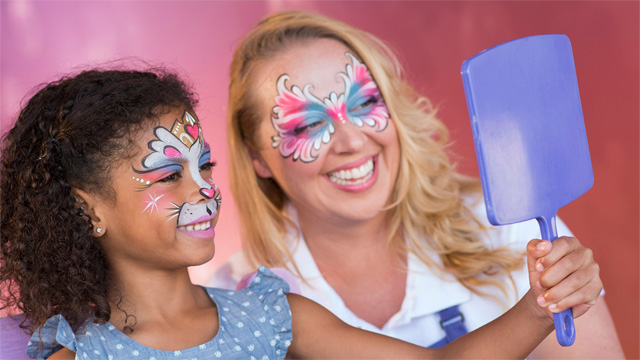 The cost was $15, and Cast Members aren't allowed to accept tips. I received numerous tips from characters, Cast Members, and other guests largely due to my vibrant and somewhat sinister-looking eyes.
Although each face painting kiosk offers many standard designs, (including holiday designs which can easily be customized), Cast Members will gladly create an original design for you. I encourage you to bring photos to give them an idea of what you're looking for. The possibilities are endless!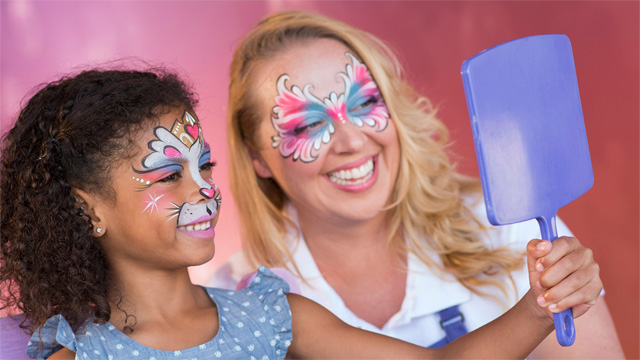 I hope you'll consider spicing up your Halloween costume or just adding fun to your day in the park adding face painting to your itinerary.
For all the best planning information on Halloween and Christmas parties, check out Character Locator.
What are your thoughts and experiences using Disney face painting kiosks? Also, what do you think would be an awesome face painting design for your next trip? Let us know on facebook!
~Susan Phillips