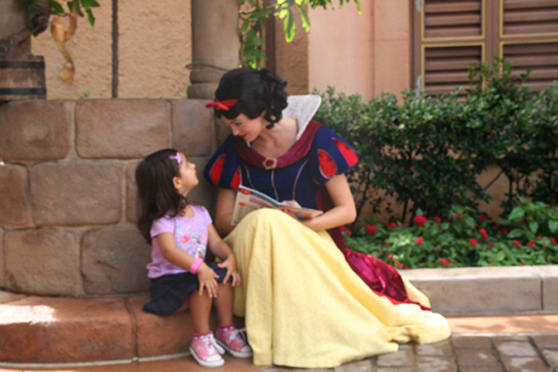 Disney has been a place full of so many magical memories for me since I first started visiting as a child.  By far though, my absolute favorite Disney memory is the first time my husband and I took our daughter to Disney World.
The first time I visited Disney World, I was 2 years old.  I have no recollection of that first visit to the parks, aside from photos and my parent's recounting of the trip.  We visited every few years after that first trip though, and as we grow older, many of us Disney fans seem to feel as though it is a second home of sorts.
So, when my daughter was born in 2012, there were many things I was excited to introduce her to and experience with her, but top among those was visiting Walt Disney World with her.  My husband and I decided to wait until she was three years old to take her for the first time.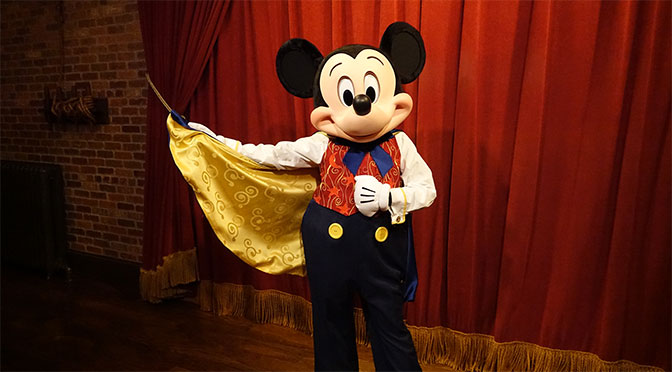 I tried my best to prepare her for her first visit by watching YouTube videos of the various rides/attractions we would experience as well as explaining to her that characters such as Mickey might be a bit bigger in person than they were on television.
A Rough Start
Still, that first day we took her to Magic Kingdom for the first time she seemed extremely overwhelmed. Most of the rides we went on she did not seem to like all that much.
When we tried to see Goofy and Donald Duck, she refused to approach either of them to greet them or pose for a picture. Part of me wondered if maybe she just would not share my love of Disney.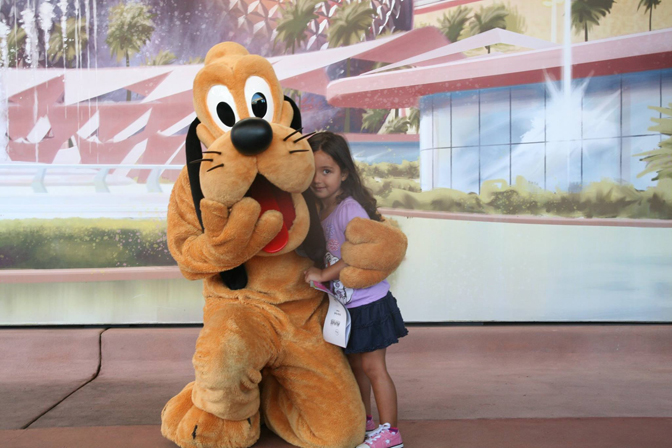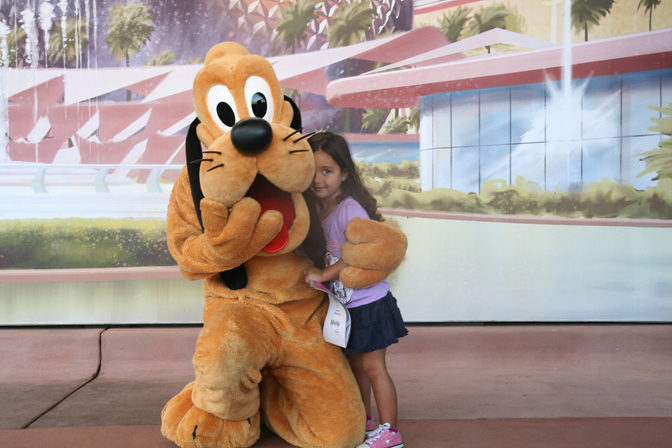 For day two, we went to Epcot, and it all turned around for the better.  We started our day with a visit to see Pluto, who she reluctantly agreed to meet. However, it still seemed like she was still not quite sure what to think about meeting the characters.
A Change of Heart
As we made our way around the park, Snow White was out for a meet and greet in Germany.  We got in line and once it was her turn, she looked up at Snow White with this completely mesmerized look on her face. It was as if she could not believe she was actually standing in front of her.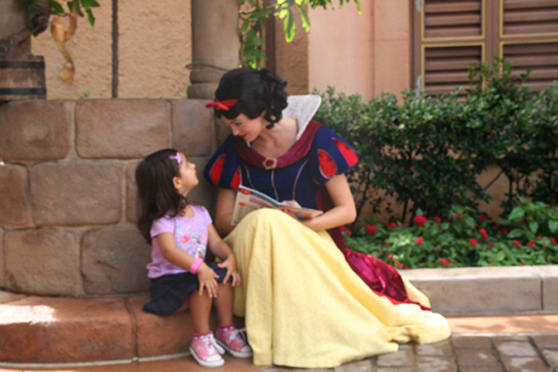 She happily had her sign a book and posed next to her for a photo.
Later that day we made our way back to Magic Kingdom and decided to visit Minnie and Daisy. Thankfully, I had thought ahead to bring a small backpack for her, filled with little Disney toys which were a wonderful ice breaker for her with the characters.  She started pulling her toys out one by one from her backpack and just giggling uncontrollably.
Her laughter and the big smile across her face just made my heart completely melt.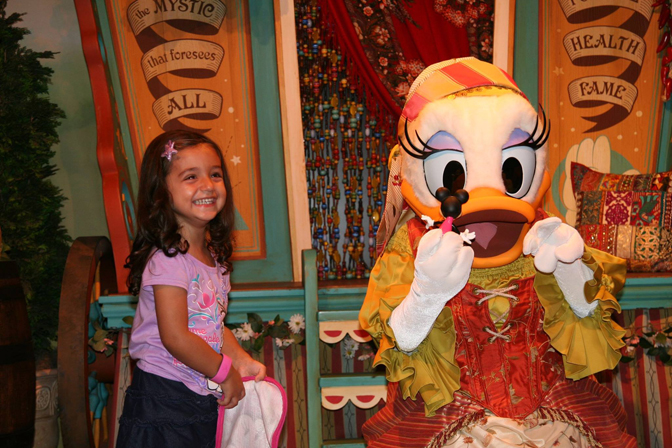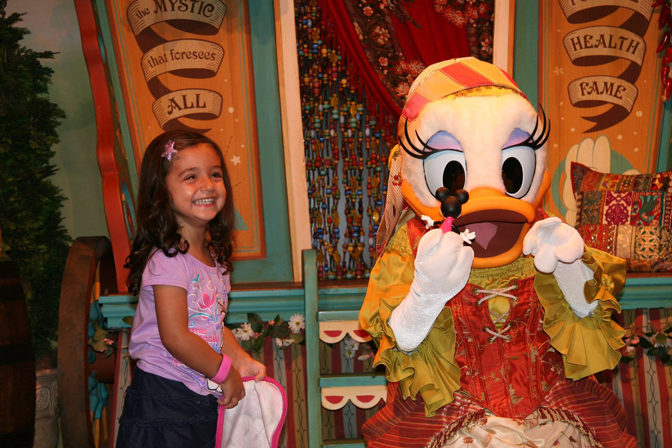 From that moment on, she became a Disney fanatic and was eager to go back and experience more. Of course, being a Disney fanatic myself, I was more than happy to go again and again to the parks and experience the magic with her.
Do you have a magical Disney memory? Share your story with us on facebook!
Tara Duarte