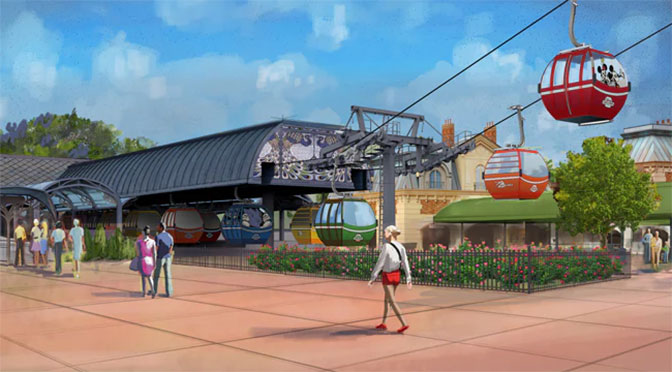 The Walt Disney World Skyliner gondola transportation system is set to open at the end of September for the general public.  It's currently under test and adjust.  But, what will happen if the Skyliner requires evacuation?
Disney has to think about all possibilities when adding an attraction or transportation system.  This particular system, the Disney Skyliner, not only travels over land, but over water as well.  That means there's an extra challenge when evacuating the Skyliner in the event of a breakdown.
[the_ad id="38585″]
So, Disney is going to use special Skyliner evacuation boats.  The boats are designed to allow the guests to be evacuated down to the boat and transported safely to a nearby dock.  I'm sure the evacuation won't be too quick, but safety comes first.
My friend John from the "What's that like? Podcast" recently captured a photo of the Skyliner gondola evacuation boat at the Art of Animation resort and is sharing here with all of us.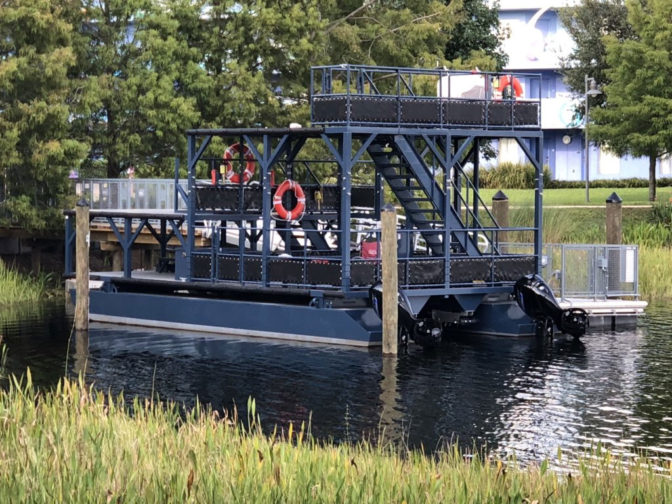 As you can see from the photo, the special boat is three decks high with stairs to assist in the need of a water evacuation.  A reminder that the Skyliners are NOT air conditioned.  They use passive airflow with tilt out windows to create a level of cooling.  I'm not sure I'd want to be stuck in one of them in the heat of our Orlando area Summer, but gondola systems are very reliable, so hopefully it won't occur very often.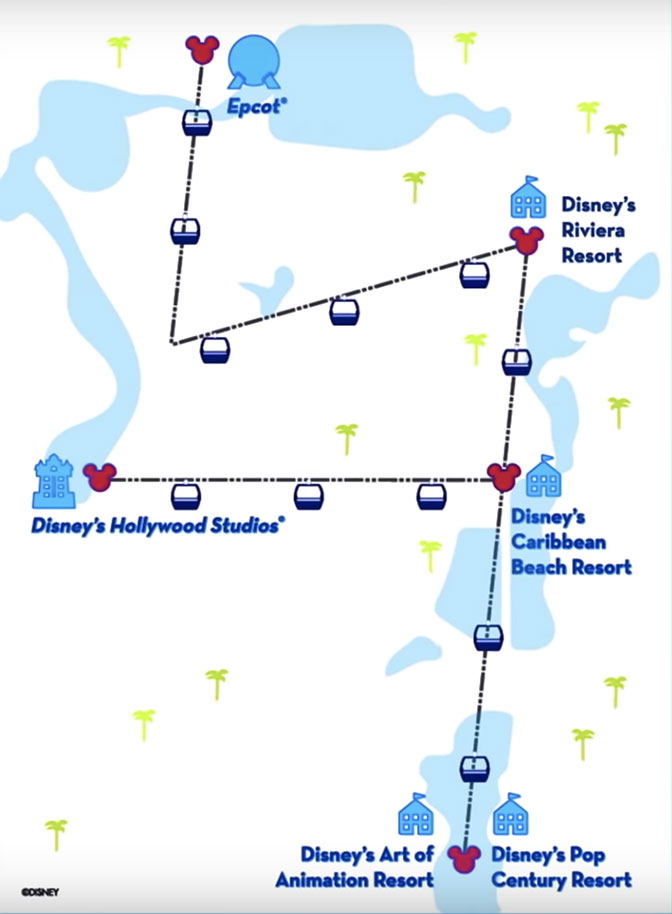 Approximate travel times:
• Caribbean Beach Resort to Hollywood Studios: 5-6 minutes
• Caribbean Beach Resort to Pop Century Resort or Art of Animation Resort: about 6 minutes
• Caribbean Beach Resort to Riviera Resort: about 5 minutes
• Caribbean Beach Resort to International Gateway at Epcot: around 15 minutes
• Riviera Resort to International Gateway at Epcot: about 9 minutes
Are you looking forward to riding on the new Disney Skyliner?