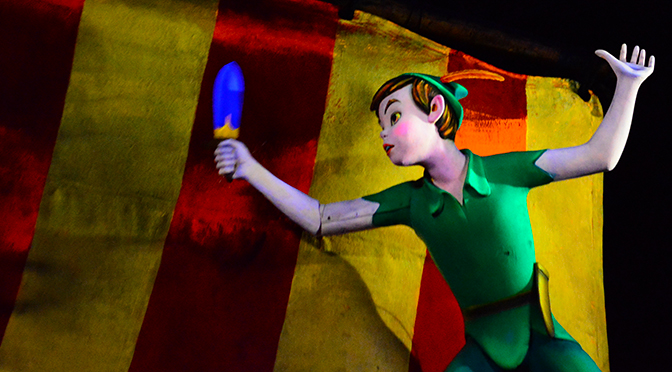 It's been expected that Tomorrowland Speedway will close due to construction for TRON, but the Peter Pan's Flight refurbishment was not previously announced.  Here's the details:
Peter Pan's Flight in the Magic Kingdom at Walt Disney World will close from January 7 to February 1, 2019.   It is currently scheduled to reopen on February 2, 2019.
Tomorrowland Speedway will be closed for an extended time of at least several months beginning January 2, 2019.  This will allow the construction for Tron to extend over the railway.  Disney has announced that the Walt Disney World Railroad will close in December for a very long time, but that date has not yet been set.
Each listing has been updated in Character Locator to assist you with planning.