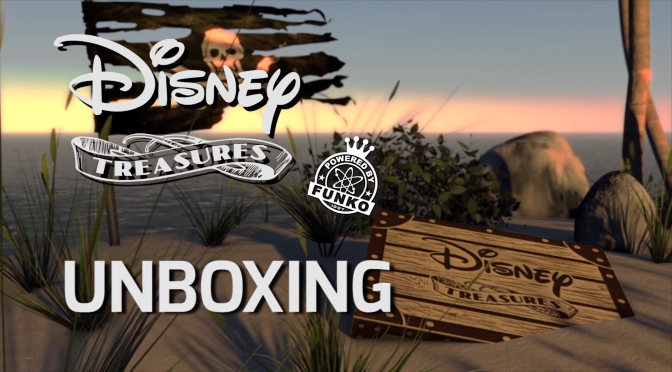 Earlier this year Funko, the creators behind the extremely popular POP! Vinyl toy line, announced a new monthly subscription box tailored for Disney fans, specifically Disney Park-goers. The first month's offering has been released with the theme, fit for any scalawag of the Seven Seas, Pirate's Cove!
For those not familiar with Funko's subscription offerings, their boxes always come with at least one pin, one patch, and one Funko POP Vinyl figure. Every product featured in the boxes are exclusive to the subscription giving collectors and fans a unique experience and opportunity to obtain some of the coolest merchandise.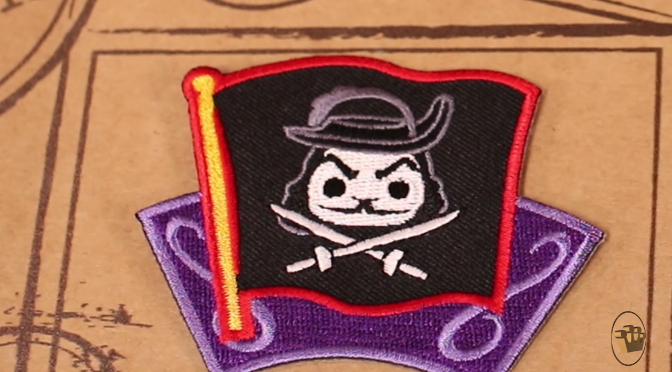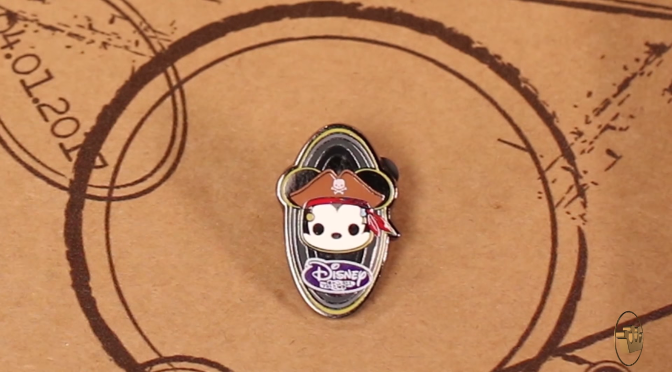 This month's patch features one of the original Disney pirates, Captain Hook across his skull and crossbones flag, for me, however, the pin is better. The Pirate Mickey pin feels native to the Disney Parks and for lovers of the Parks, it's just enough to bring a smile to your face.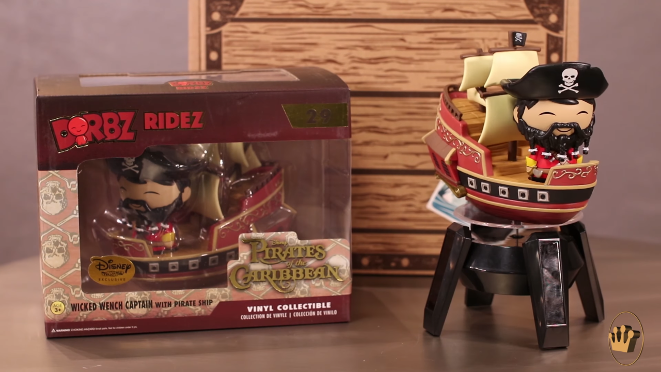 "Give 'em a broadside! Pound 'em lads! Pound 'em!"
"We're gonna sink your stinking ship yo!"
"Take 'em below! Clear the decks, lads."
The Wicked Wench Captain, straight from the  original Pirate's of the Caribbean ride that opened in Disneyland in 1967, make his debut in Funko form with this Dorbz stylized ride.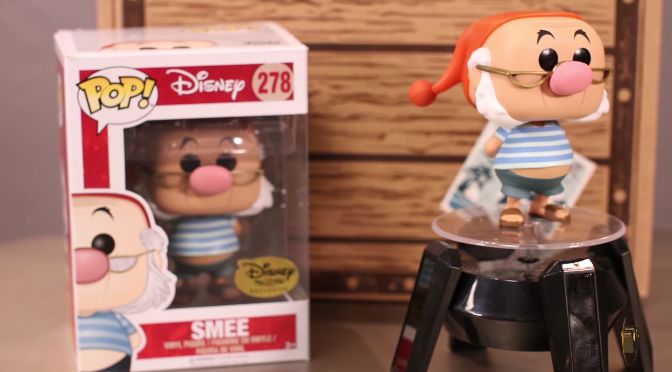 Continuing with the Pirate theme, we have the introduction of Mr. Smee! This is the first time Funko has ever had a Smee POP Vinyl in production and it is entirely exclusive to Disney Treasures. Now that we have our pirate ship, a first mate, we now need a Captain!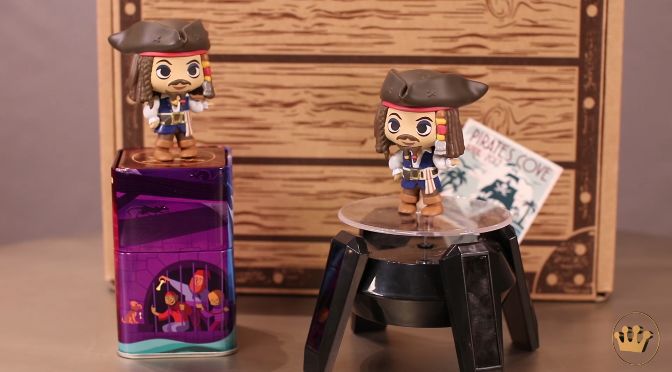 Captain Jack Sparrow in all his miniature, dapper glory also makes an appearance in this month's box! Not only are we treated to an exclusive Mystery Mini but it comes in a special stylized case with art modeled after, you guessed it, Pirate's of the Caribbean! On this special edition tin, we are treated to four different scenes for each side of the tin all inspired by the Disney Parks ride rounding out this month's exciting box!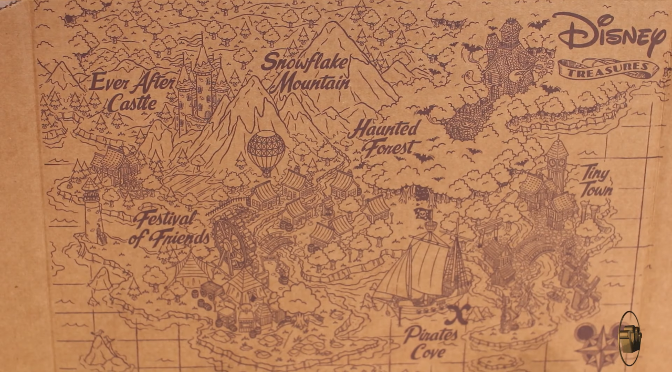 Funko is also doing something different with this subscription offering by releasing all of the themes for the entire year! Although we don't know exactly which order the themes will be released we do know that next month's theme will be "Festival of Friends". Personally, I am absolutely looking forward to the "Haunted Forest" theme simply because of my favorite Disney Parks ride, The Haunted Mansion.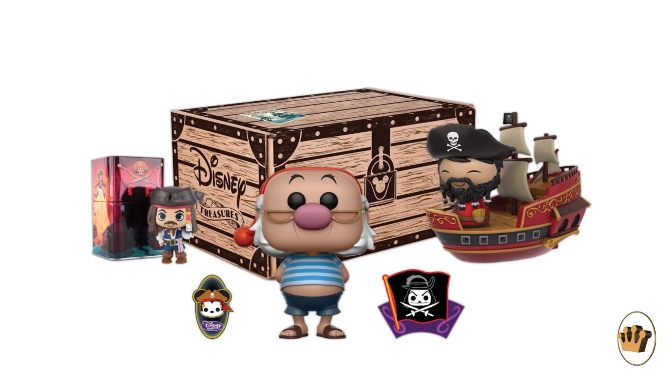 You can subscribe to the Disney Treasures subscription box at www.disneytreasures.funko.com .
What was your favorite Disney Treasure? What characters would you like to see represented? Let me know in the comments!
Author – Danny
www.superpoweredfancast.com