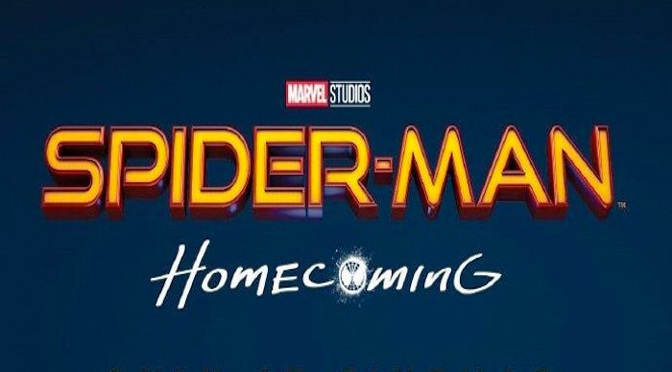 Our first look at "Spider-Man: Homecoming" has arrived! Premiering on Jimmy Kimmel LIVE, Tom Holland, who plays Peter Parker, presented the trailers amidst the thousands of Spider-Man fans (many of which in costume) and it is truly awesome!
Set in the events following "Captain America: Civil War", the trailer opens up with Spidey interrupting a bank robbery with quick wit and quips reminiscent of the comics which is refreshing and exciting. We are finally getting to see Peter Parker/Spider-Man as he was meant to be and the truest to the comics he has ever been portrayed, right down to the "web wings" that debuted in "Amazing Fantasy" #15.
Here's what we know so far about "Spider-Man: Homecoming", released yesterday ahead of the trailers by Sony Pictures.
"A young Peter Parker/Spider-Man (Tom Holland), who made his sensational debut in Captain America: Civil War, begins to navigate his newfound identity as the web-slinging super hero in Spider-Man: Homecoming.  Thrilled by his experience with the Avengers, Peter returns home, where he lives with his Aunt May (Marisa Tomei), under the watchful eye of his new mentor Tony Stark (Robert Downey, Jr.). Peter tries to fall back into his normal daily routine – distracted by thoughts of proving himself to be more than just your friendly neighborhood Spider-Man – but when the Vulture (Michael Keaton) emerges as a new villain, everything that Peter holds most important will be threatened."
Although The Vulture seems to serve as Spider-Man's main villain in this movie, the trailer also shows us how Marvel Studios will be paving the way for future Spidey villains such as The Shocker who is shown in the trailer alongside actor Donald Glover whose role is still speculation. The second trailer, dubbed as the International Trailer, also gives us more footage expanding on the scenes that appear for The Shocker and The Vulture.
Spider-Man has been one of the most rebooted characters in recent years and though some iterations, like "The Amazing Spider-Man" with Andrew Garfield, haven't been all that bad I've always felt those films lacked the true heart of Spider-Man. These trailers give us that heart and takes Spidey back to his comic book roots and gives us the REAL Spider-Man.
Are you excited for the newest addition to the Marvel Cinematic Universe? What was your favorite part of the trailers?
Let me know in the comments!
Danny
SuperPoweredFancast.com
Image credits: Disney, Marvel Studios