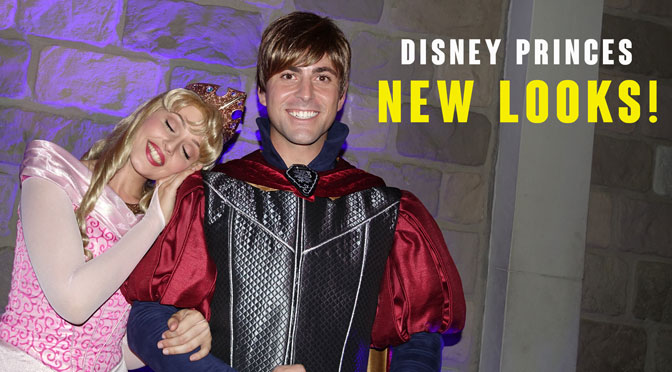 Mickey's Very Merry Christmas Party introduced character fans to the Disney Princes GREAT new looks!  Many of the Princes received a costume appearance change that makes them appear more regal and manly.
Disney's Princesses have received massive changes over the last couple of years.  Can we forget the new appearance of Jasmine that many don't really care for?  Well, it was time for the Princes to receive a make over and I think the changes were a HUGE improvemnt.  Here's a review of each costume.
Prince Charming
Prince Charming's changes weren't as drastic as some of the other Princes, but you will notice some material changes, addition of more ropes along the right shoulder and the collar is dramatically different.  The loops on the front are smaller and he has a new belt as well.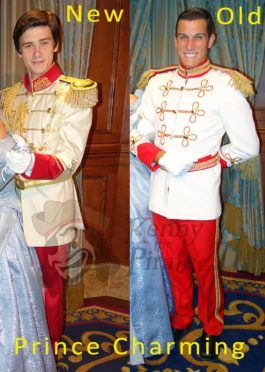 Prince Phillip
Prince Phillip's costume change is more in keeping with the costume he wears for the Disney's Festival of Fantasy Parade in the Magic Kingdom.  He looks much more manly and he even has a sword!  There's really no similarity to the former costume  He looks more like he does in the movie now than previously and no longer looks like a Renaissance Faire character.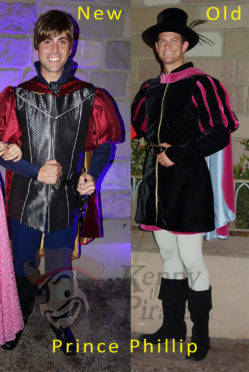 Snow White's Prince
The Prince with no real name received a great new makeover as well.  I apologize for the lack of detail in the new photo.  I entered the line for the last meet of the night and he didn't appear, so I had to rely upon a photo I took from a distance earlier in the evening.  He has a sword as well.  Princess security is a big deal these days, it appears.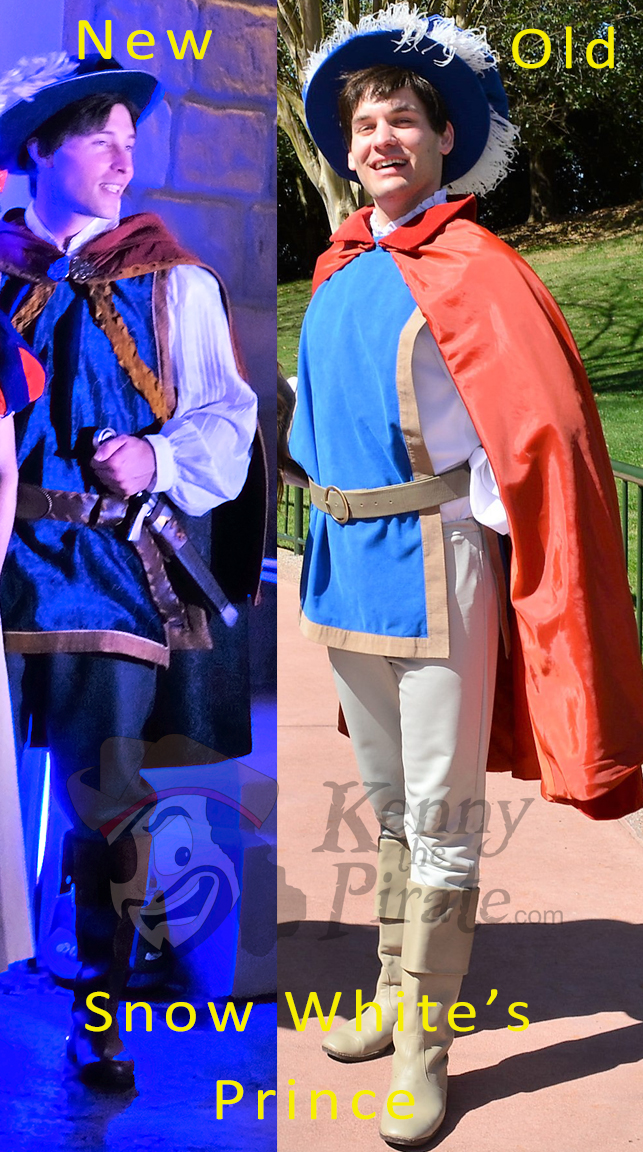 Beast
Beast's new appearance first showed up on the Disney Cruise line and he now appears in the Once Upon a Christmastime Parade.  He does not offer meet and greets during the party, but really should meet with Belle since they just put her out in her blue smock and cape.  Beast currently only appears at Be Our Guest Restaurant for DINNER only.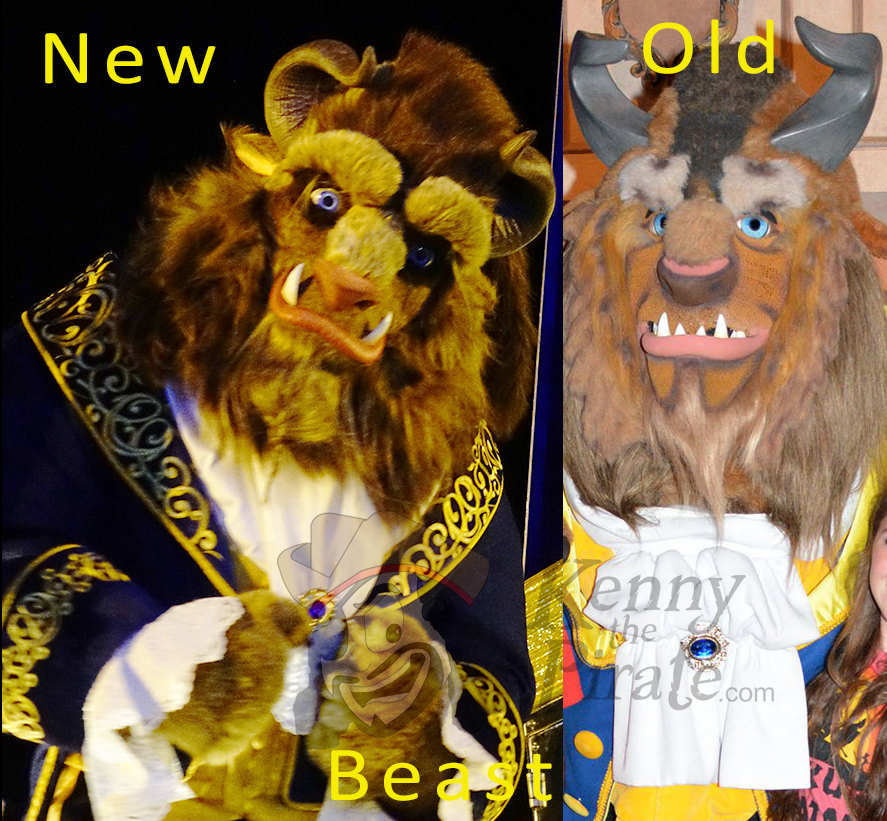 Prince Eric
Sorry, I didn't have any old comps on my newer laptop for Prince Eric's costume, but he did receive a make over as well and it looks pretty snazzy.  He also doesn't provide meet and greets in Walt Disney World.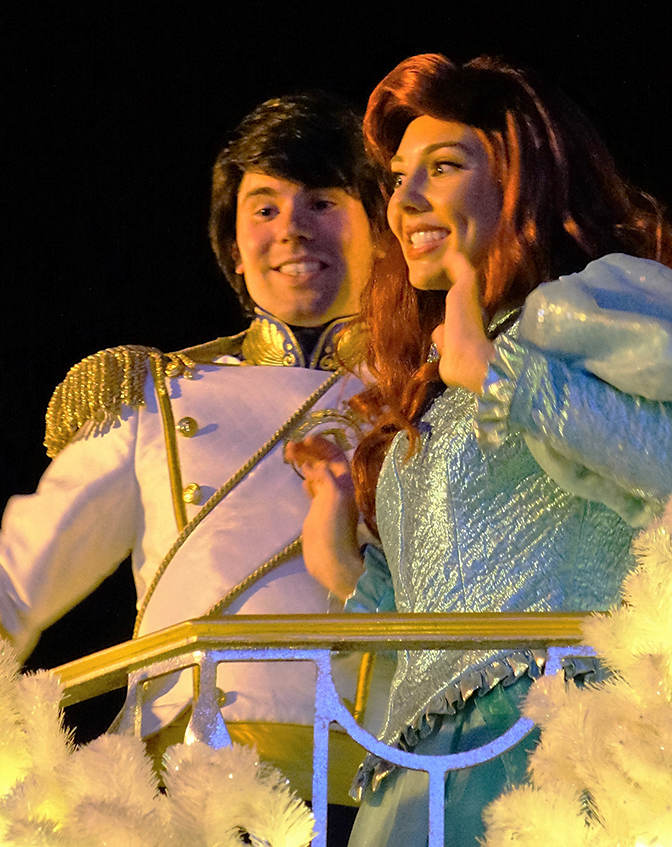 Feel free to SHARE this post on your social media, but I request that you don't copy and paste the images into websites without my consent.
Which new look is your favorite?