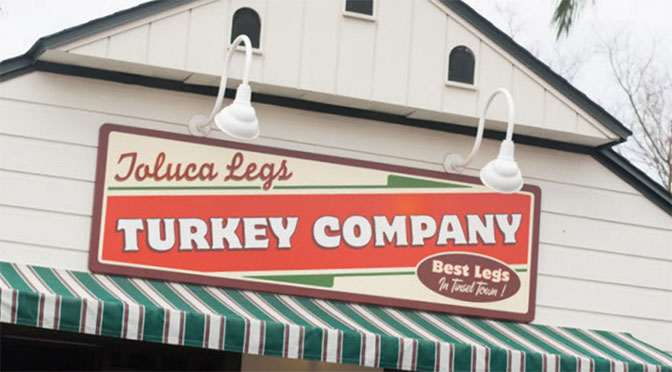 Disney's Hollywood Studios will no longer sell Turkey legs
Hollywood Studios is making changes to its menu offerings that will eliminate the popular Turkey leg.
In an effort to widen it's quick service options with the limited space Hollywood Studios now has, Hollywood Studios will make some menu changes along Sunset Boulevard.
Changes will affect Sunset Ranch Market, Fairfax Faire and Toluca Turkey Legs. Sunset Ranch Market offers a variety of fresh fruits, vegetables and snack options. It will soon add a new baked potato options including a One Pound Baked Potato with Tri-tip Beef, Gravy and Cheddar Cheese. Fairfax Faire will offer the Loaded Fairfax Potato with Sour Cream, Cheddar, and Bacon.
Toloca Legs Turkey Co. will change names to become the Sunshine Day Cafe. It will offer a new menu that hasn't been released at this time.
The final day to purchase Turkey Legs in Hollywood Studios is August 1st, as the menu changes take effect August 2nd. Hollywood Studios will now join Animal Kingdom as parks with no Turkey Legs.
What do you think of the changes?