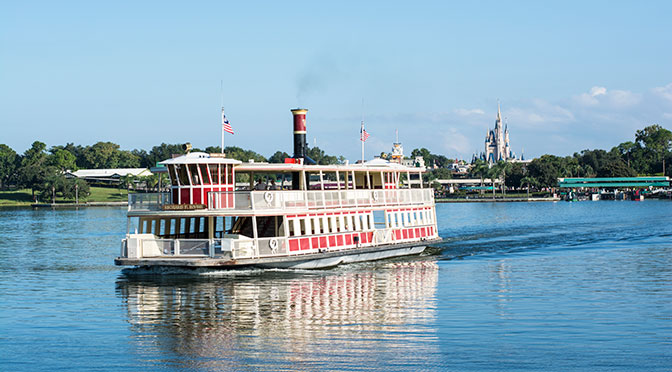 Since the recent alligator attack that took the life of a 2 year old boy at the Grand Floridian beach, Walt Disney World is attempting to respond to this incident for both physical and emotional safety as swiftly as possible.  Here's a few adjustments that are currently in effect but  could change in coming days:
All beach areas remain closed to the public to prevent a similar issue from occurring.  Disney has currently removed all lounge chairs from beach areas.  Beaches will reopen at some future point, but it is uncertain when.
Walt Disney World is changing all signage around the beach areas to reflect a warning that alligators are known to be in the area.  Exact verbage is uncertain, so that is not any type of quote.
All water recreation departing from resorts, including boat rentals, is currently suspended pending review.
The Magic Kingdom ferryboat has returned to operation.
The Fireworks boat cruises, including Pirates and Pals, has resumed operation.
The Jungle Cruise is no longer making any type of jokes or references in the portion of the ride that passes the animatronic crocodiles.  It's uncertain when or if the skippers could return to using such jokes.
Tic Tock Croc has not appeared in the Festival of Fantasy parade

Kilimanjaro safari drivers also have new script cutting out any facts about the Nile Crocodile's bite force, any jokes about them "always looking hungry", the speed they can run on land/swim, their thrashing techniques when catching prey, or their diets.
It is uncertain at this time if Louis the Alligator will still appear in the new Mickey's Royal Friendship Faire at the Magic Kingdom.  The show begins tomorrow, but some may see it as insensitive to present that portion of the show.  I'll be on hand tomorrow filming live for my Facebook page, so we'll know what the show looks like.
Get all the latest KennythePirate Disney news and planning advice in your inbox!