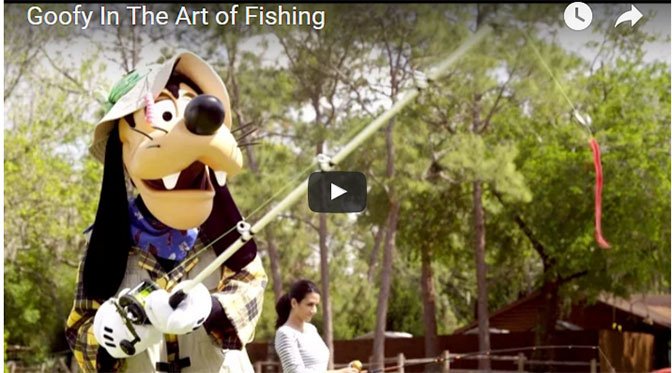 Goofy tries his hand at fishing again in this hilarious live-action video.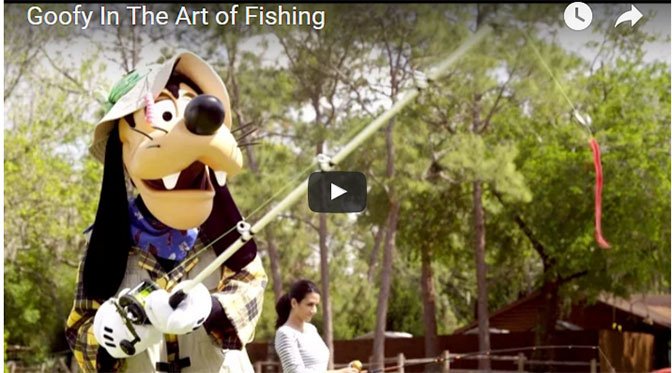 TakeMeFishing.org together with Disney recently released this great new live-action version of "Goofy In the Art of Fishing."  Goofy has tried valiantly to learn to fish including his classic "How to Fish" cartoon.
It's a great video, and I love Goofy, but I'm not sure he'd be the best choice for a fishing partner.  Of course, I'm probably not the best choice either!