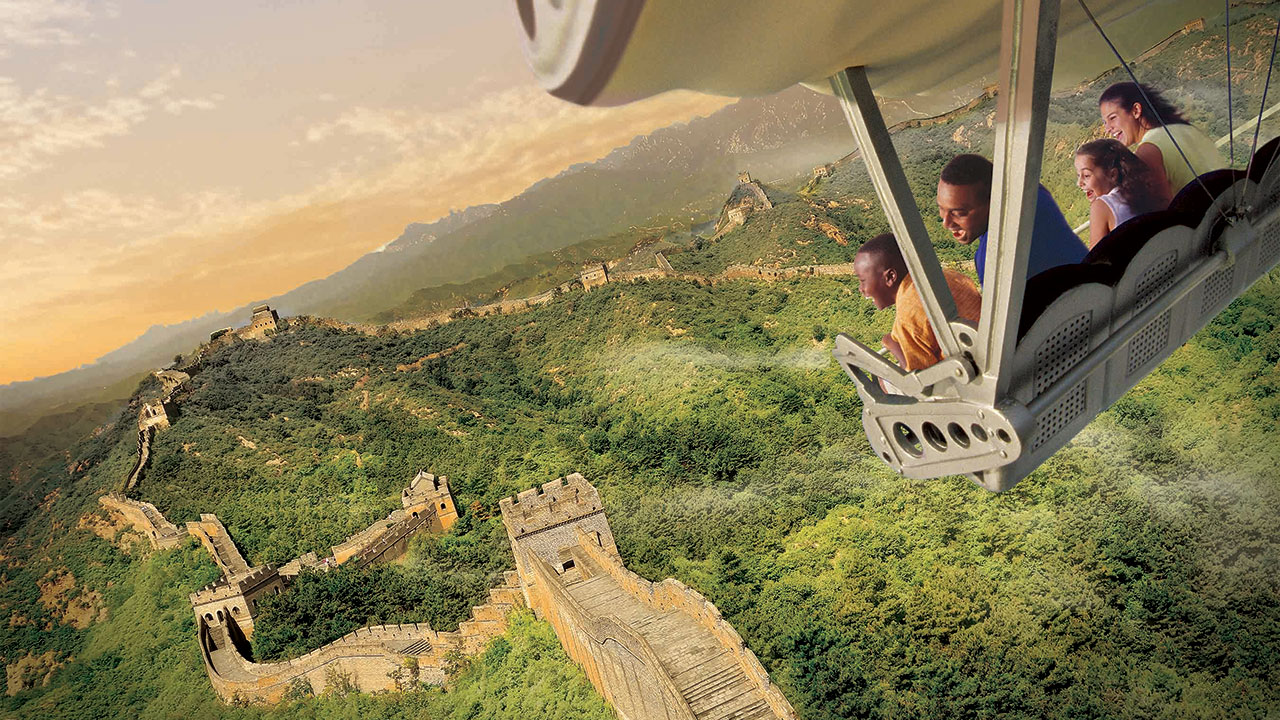 Disney officially announced the opening dates for the new Soarin' film and the beginning of Fastpass+ booking for this new Soarin' experince!
Disney – Imagine a wind-through-your-hair flight above The Great Wall of China, a bird's-eye view of the Sydney Harbor in Australia, gliding around the Matterhorn in Switzerland …
These are among more than a dozen breathtaking ways you'll be able to experience the wonders of the world when Soarin' Around the World makes its groundbreaking debut across the globe this summer. The next generation of the popular Soarin' attraction makes its premiere at the grand opening of Shanghai Disneyland this summer as Soarin' Over the Horizon.
The next day on June 17, guests at Disney California Adventure park at the Disneyland Resort and Epcot at Walt Disney World Resort will be able to board the exhilarating aerial adventure that immerses you in a multi-sensory experience, complete with stunning sights, spectacular sounds and even subtle scents. Fastpass+ will be an option for Soarin' beginning Thursday, April 21.
Here's a preview of what you'll see on Soarin' Around the World:
In addition to the new film, the Epcot attraction also added a third theater and reimagined its interactive queue.
Are you excited to see the new Soarin' Over the World?
Get all the latest KennythePirate Disney news and planning advice in your inbox!