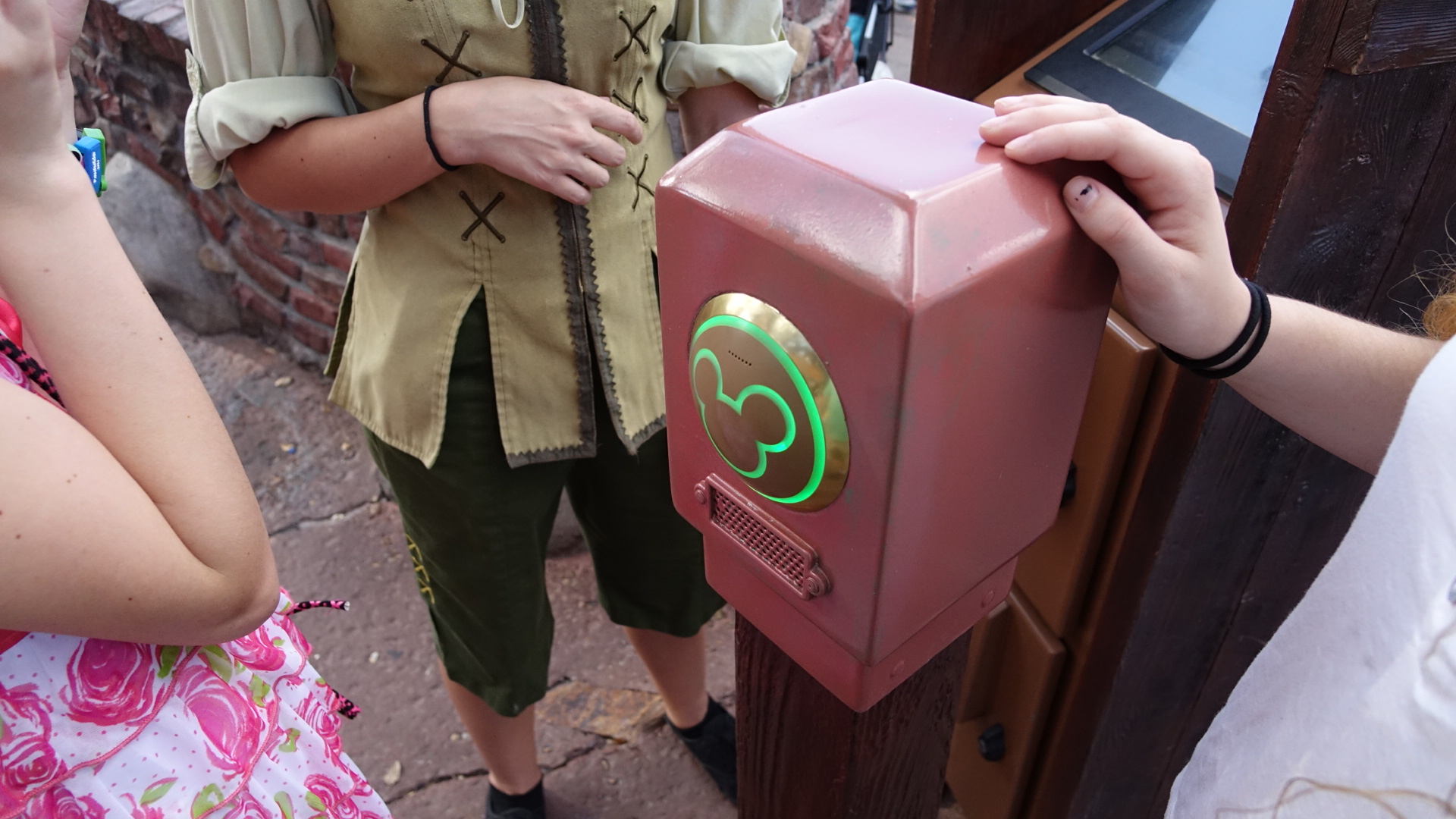 Yesterday I set out to do a 1st day test for the new adaptations that allow for a 4th Fastpass using your mobile device.  Here's what I found.
I was travelling solo, so I thought it might be easier to find some decent 4th Fastpass+ on my phone.  At 11:50am I had completed my 3 Fastpass+ choices for the day and found almost nothing available.
Pros and Cons of the new 4th Fastpass+ from your mobile device
Pros
You can book a 4th Fastpass right after tapping your MagicBand or ticket at the touch point for your 3rd FP+ attraction.   Just pull out your device and click away.
You can book your 4th Fastpass for any ride in any park that is currently available.  You aren't limited to the park you're in or any specific "tiers."
Cons
You're allowed to book only 1 or 2 Fastpass+ per day, if you desire, but it has ZERO benefit doing that.  You're still limited to completing your "tiers" in Hollywood Studios and Epcot and there were no E-ticket attractions available at 9:30am.
While I'm excited to know that Olaf will appear soon in Hollywood Studios, I wasn't happy to see him crashing My Disney Experince over and over and over and over and over.
4th Fastpass on day 1 test was almost a total waste.
If you find a FP for anything in a park you'd like for that 4th FP+, take it.  Even if you don't like it.  You might be able to click update about 6123 times until it shows something you'd actually like.  If not, you've killed your phone and you'll have a legimate excuse when your boss calls from Schenectady.
11:52am search for single 4th FP
Animal Kingdom
It's tough to be a bug 12:30pm
Primeval Whirl 3:35pm
Epcot
Living with the Land 11:55pm and after
Disney & Pixar Short Film Festival 1:05pm and after
Seas with Nemo 2:45pm and after
Crush 1:50pm and after
Hollywood Studios
Magic Kingdom
it's a small world 10:40pm
Dumbo 6:40pm and after
Haunted Mansion 5:20pm and after
Jungle Cruise 9:30pm
Mad tea party 7:35pm and after
Mickey's Philharmagic 1:40pm and after
Monsters Inc Laugh Floor 7:45pm
My advice:  Book your 3 Fastpass+ offerings the moment they come available, which is 60 days for onsite guests (for length of stay) and 30 days for all offsite guests including Annual Passholders.  Cast Members have even fewer options with a limit of 7 days out.  Find the best Fastpass+ options and build your touring plan on Character Locator, then stick to it.  Not many options as you're touring the parks.   Early planner gets the Fastpass!