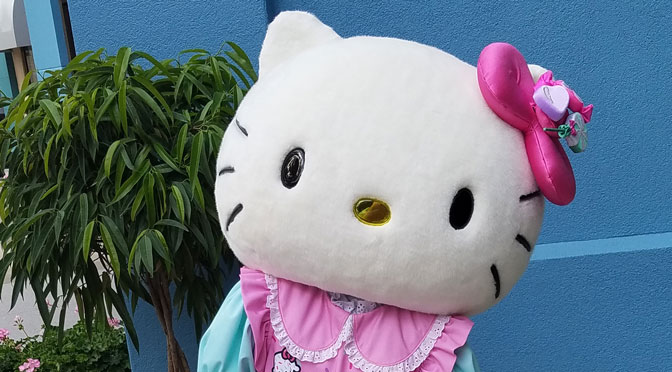 Hello Kitty was recently added to the Universal Orlando character lineup at Universal Studios Florida.  Here's where you can find her:
Hello Kitty has a new store in Hollywood.  You'll enter the park and turn right, then you'll see the store on the left.  It's the former I Love Lucy store.  It offers a variety of Hello Kitty themed merchandise.
Hello Kitty meets outside the store at the little Hello Kitty car in front of the main store windows.  We were told she would arrive at 10:00am, but it was more like 10:15am when she finally arrived.  She appeared for 20 or 30 minutes, then took a break, so basically appearing once an hour.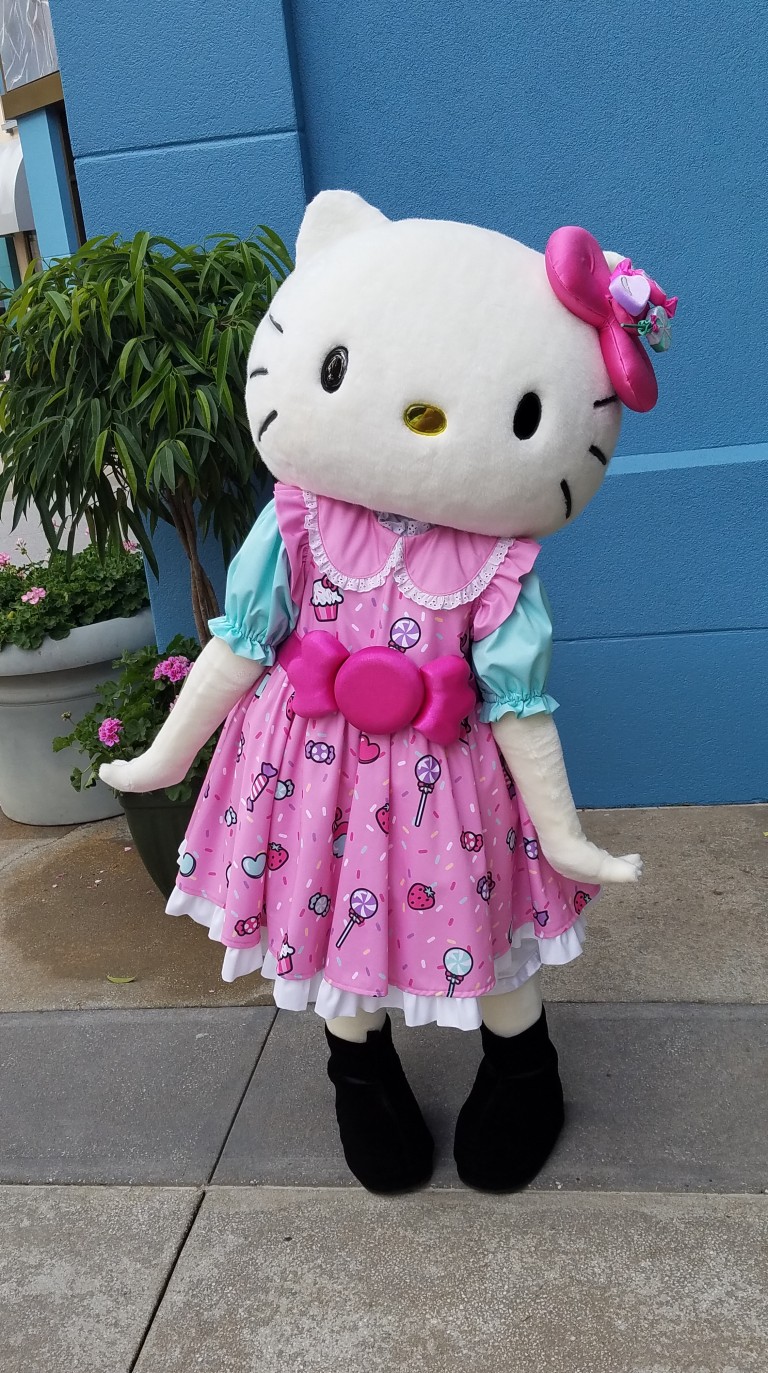 You can find all Universal Characters on my Characters tab at the top of the page!