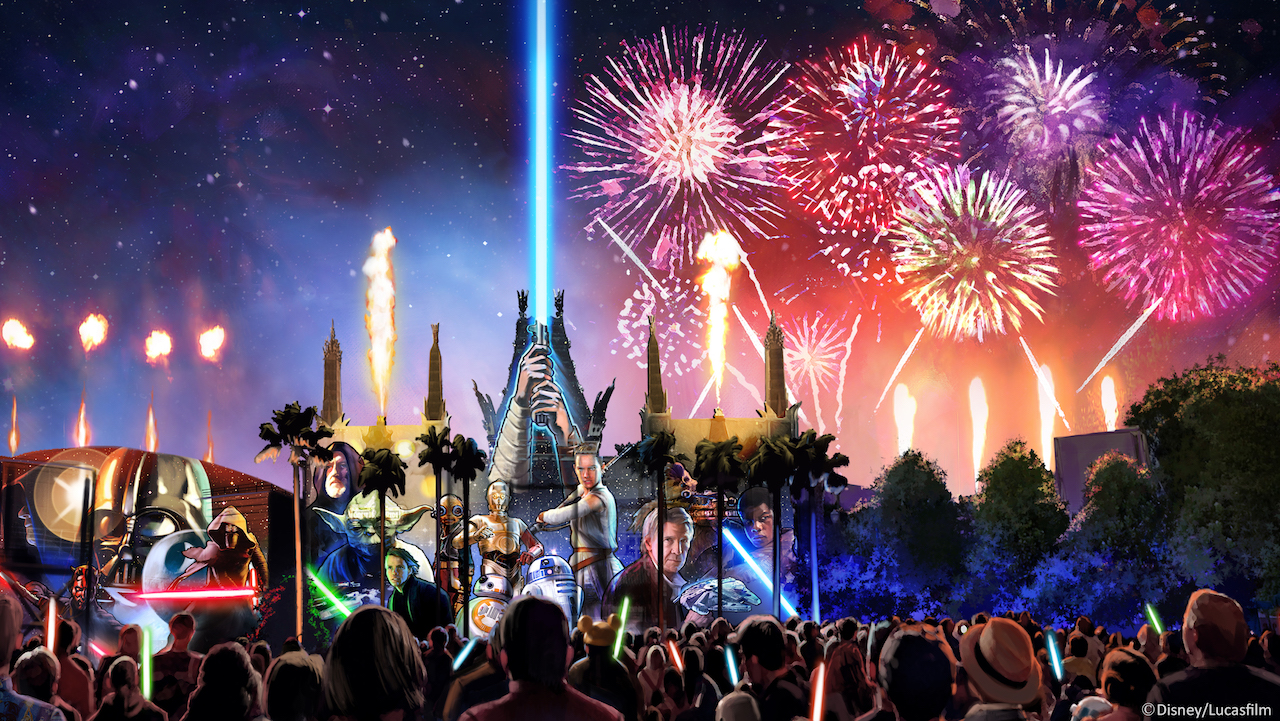 Disney just announced that Hollywood Studios will receive a couple of new Star Wars themed upgrades soon.
A new nighttime stage show that will receive the monkier "Star Wars: A Galaxy Far, Far Away" will demonstrate iconic moments from the Star Wars series and will include Star Wars characters like Chewbacca, Darth Vader, Darth Maul and Kylo Ren.  It will take place on Center Stage in front of the Chinese Theater.
During the daytime, Captain Phasma will begin leading her platoon of First Order Stormtroopers on a march from Star Wars Launch Bay to Center Stage several times a day.
Both of these new entertainment options will begin on April 4!
Star Wars fireworks will receive another upgrade this summer and and new name: "Star Wars: A Galactic Spectacular."  The new version of the fireworks will include video projections on the Chinese theater and nearby buildings and include pyrotechnics and other special effects.  It should remind you of the Castle projection shows.  Projections will take you to places like the Death Star, Starkiller Base and other destinations.  It will offer a tower of fire and spotlight beams that will create giant lightsabers.
All the other existing Star Wars activities will continue.  Sounds like its Star Wars Summer Fun this year.  We're still waiting on confirmation on the possible Star Wars character meal.  What are you most excited to see?