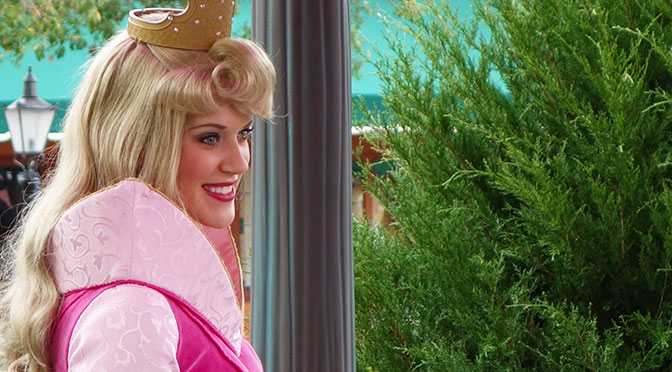 Edit:  Chip n Dale will also be removed.  I've just posted an update concerning these changes.
Update to Epcot character removals Ezra and Sabine and Inside Out
Rumors have abounded recently as to what characters would be leaving Epcot and when they would be removed.  Here's the latest information I've been provided:
Saturday, February 13, 2016 is said to be the final day to meet Princess Aurora in Epcot's France Pavillion.  She will continue to meet in the Magic Kingdom and Princess meals.  In addition to seeing Aurora leave, Winnie the Pooh and Tigger will also be leaving Epcot at the end of their meet on Saturday.  Pooh characters can still be met in the Magic Kingdom and at Crystal Palace.   If you're unsure of their schedules, you can always check Character Locator.  Some sources rumored these characters and others leaving on Sunday, but my sources are saying Saturday is the final day for them.
I expect that these character cuts will pave the way for Inside Out characters to begin appearing soon and Anna and Elsa will move to Epcot, supposedly in early May.  I'll keep you updated as I hear anything more about these upcoming meets.