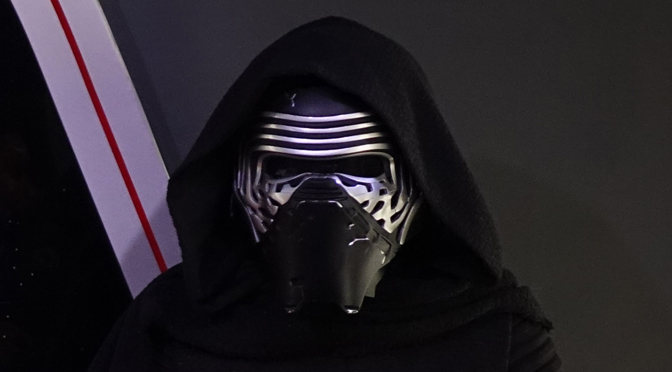 How to meet Kylo Ren at Star Wars Launch Bay in Disney's Hollywood Studios
On Sunday, February 7, 2016 Kylo Ren moved into Star Wars Launch Bay for meet and greets.  Here's the details: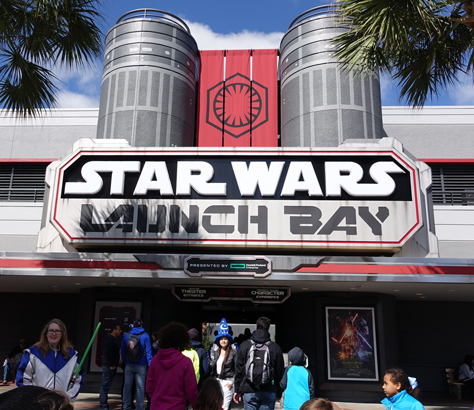 As you approach the Launch Bay in the former Animation area, you'll find there are 2 lines.  One for the film and one for the characters.  Stay to the right to meet Kylo Ren and Chewbacca (separate queues) and left to see the director.s talk.
Outside of the Launch Bay is a board with their estimated wait times.  Clue:  they are often wrong.  Only time waits may be accurate is when a director's talk movie lets out each 15 minutes.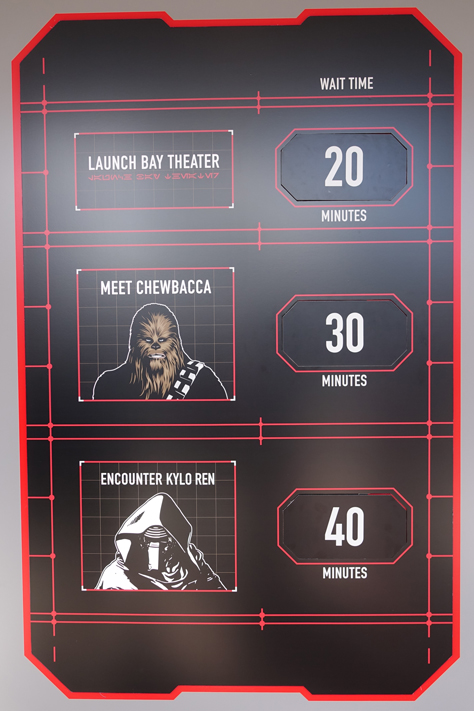 Launch Bay currently offers 2 opportunities to meet Kylo Ren.  You can go to the regular meet and greet or those with a Chase Disney Visa Card can meet him in an exclusive meet and greet area.
Chase Disney Visa area:
You'll find the Chase Disney Visa area in a very non-descript area almost at the exit, but before you reach the store on the left.  Only a small sign shows you where you should go to visit.  You show your Chase Disney Visa card and the CM jots down how many are in your group before handing you the following card.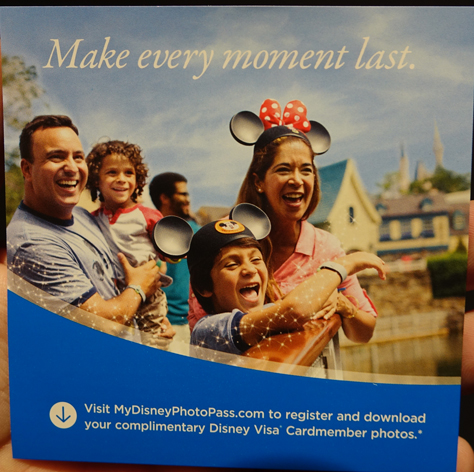 You will receive a free photo download, if you follow these directions.  Annual Passholders and Magic Maker owners will also see the same photos on their account for free.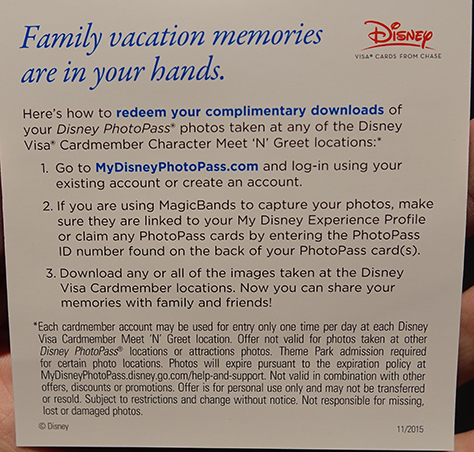 You will pass down this short hallway, turn left and stop and wait for directions from the Cast Member.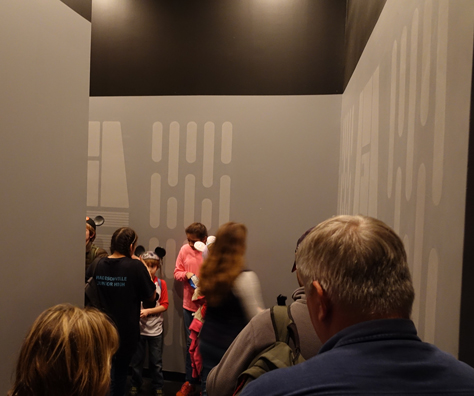 Cast Member on duty requested to take our digital imaging devices first, before we could use them to take our own photos, so I wasn't able to get a video of him talking to us at this version of the meet.  Yes, he does speak.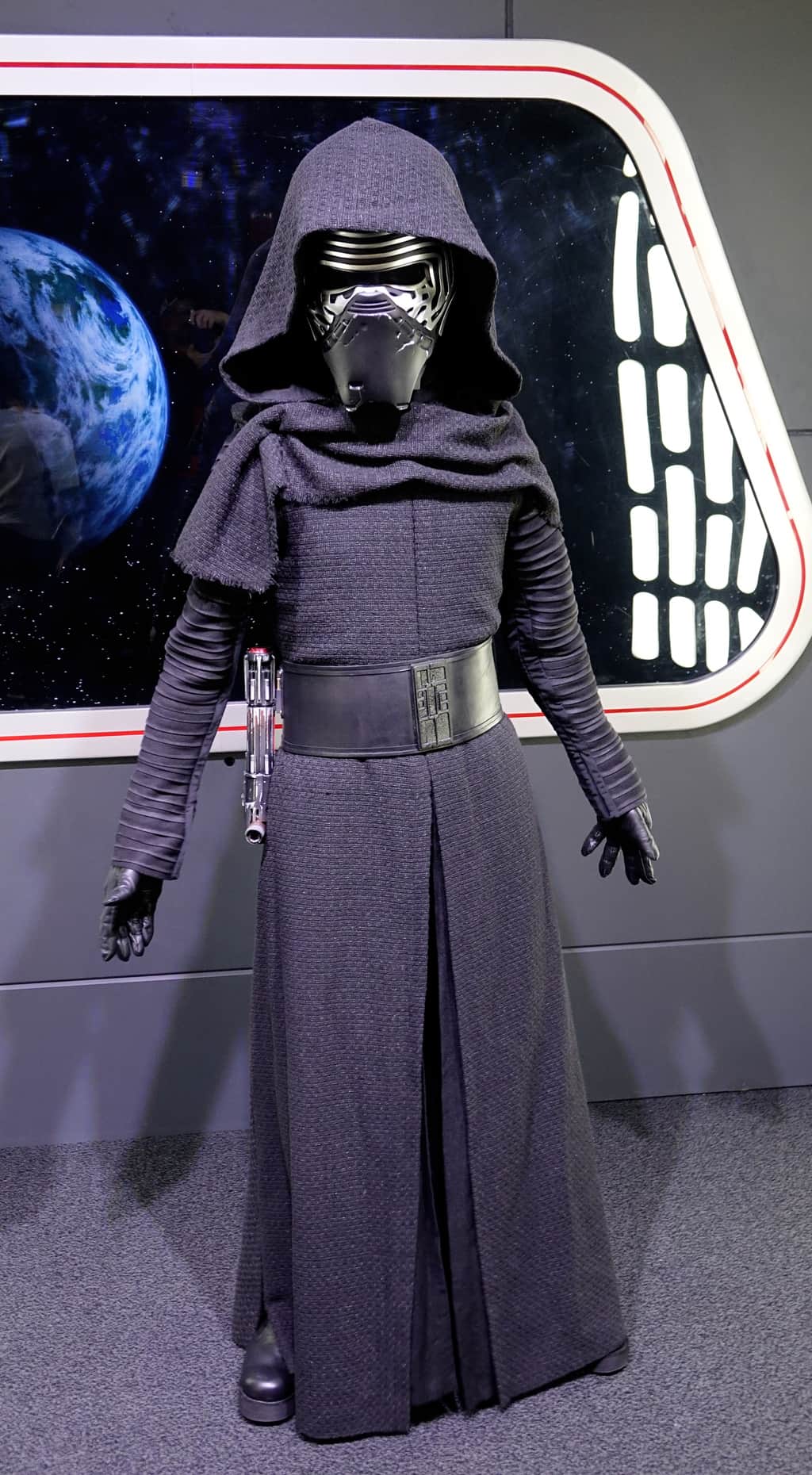 Our total wait time with only the interior queue filled was 17 minutes, which seems reasonable.  It's funny that very few people actually knew who would be at the end and the CMs won't tell you.  Lady in front of me said it would be C3-PO.  I had to let her in on the secret.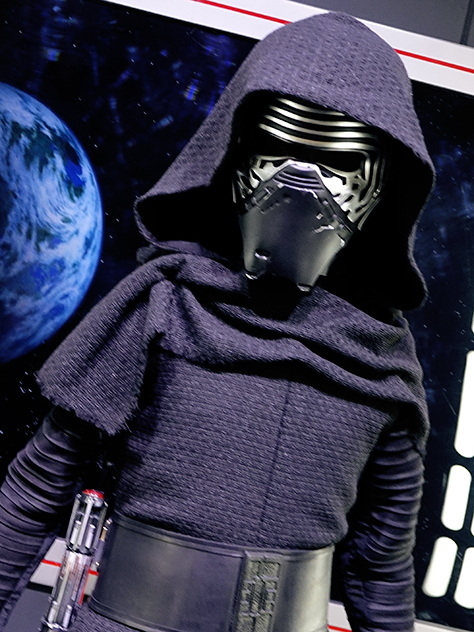 Regular Launch Bay meet and greet
I really wanted to see if I could get any video of him speaking, so we headed to the regular meet and greet.  When we entered, the posted wait was 30 minutes, but it only took 16 minutes to wait through a mostly filled queue line.  When we exited the time was turned off.  Most of the time Darth Vader had a wait posted around 40 but only took 20-25 minutes.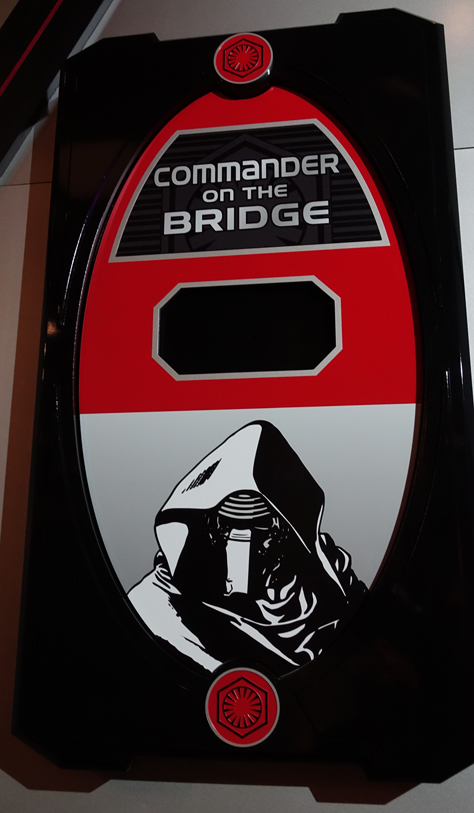 Music in the rooms is a little loud, so the audio isn't very clear, but I did get a little video after more than 30 minutes waiting in 2 areas.
He wanted a Droid, but the kids only use iPhones, so I wasn't going to tell him I had the Droid he was looking for.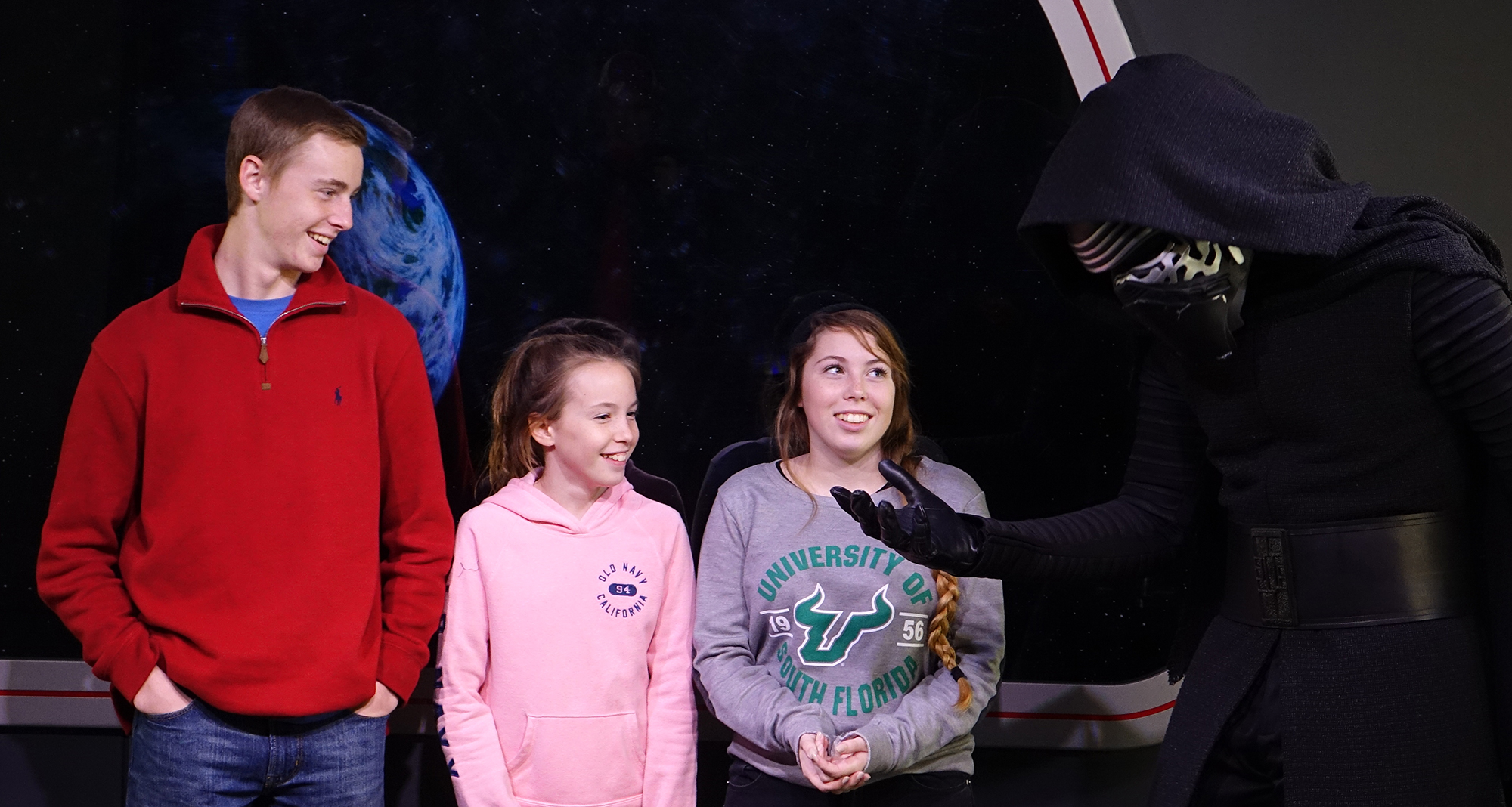 He prodded a bit deeper, but Debbie wasn't coughing up any info.  She's met worse bad guys, so she wasn't intimidated.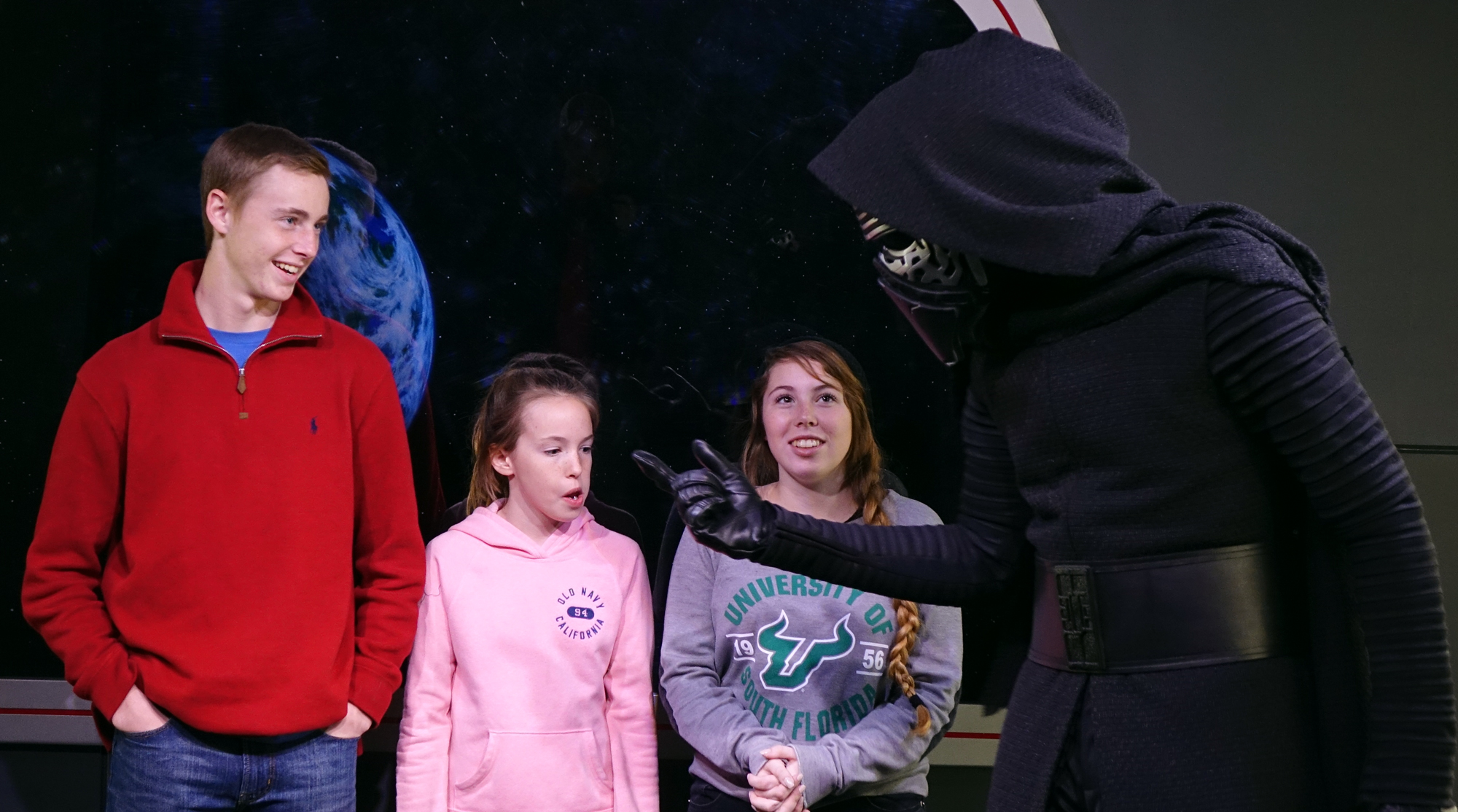 Mask with hood is pretty cool though!  In the movie, I felt he looked silly without the hood and didn't care for the face reveal at all.  Should have looked menacing like this all the time.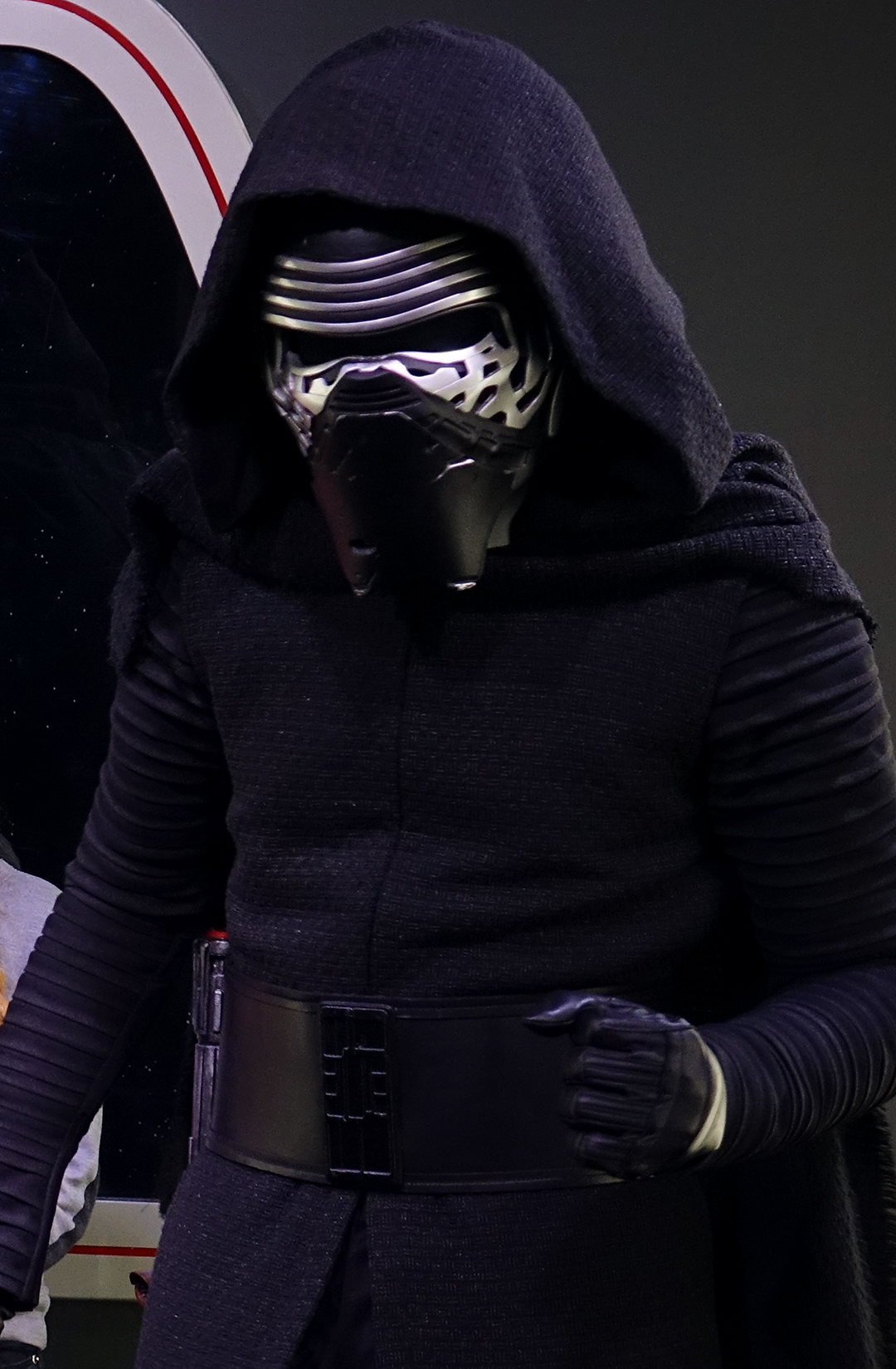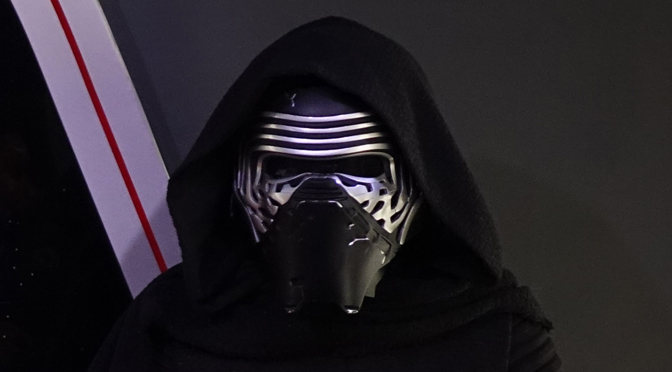 Chewbacca offers a regular meet and greet as well, but doesn't have a Chase Disney Visa meet.  Darth Vader, Seventh Sister and Darth Maul continue for battle at Jedi training.  Don't forget to share so others get to meet him as well.