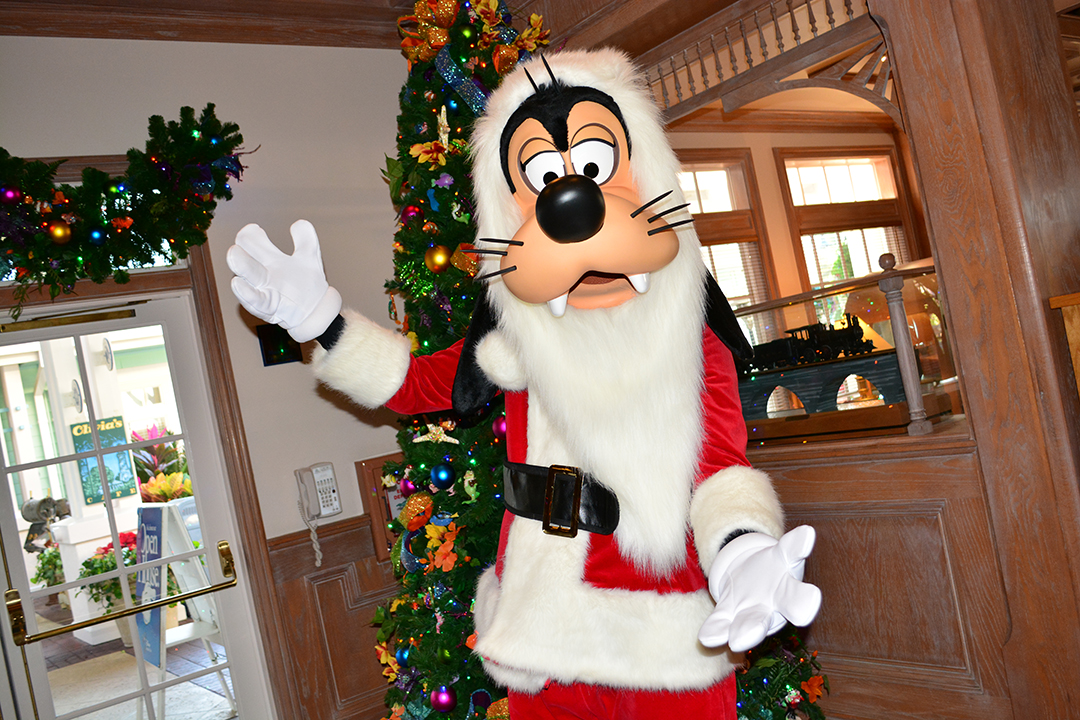 I updated Character Locator last night with Goofy taking on his Santa costume for the holiday period at Hollywood Studios.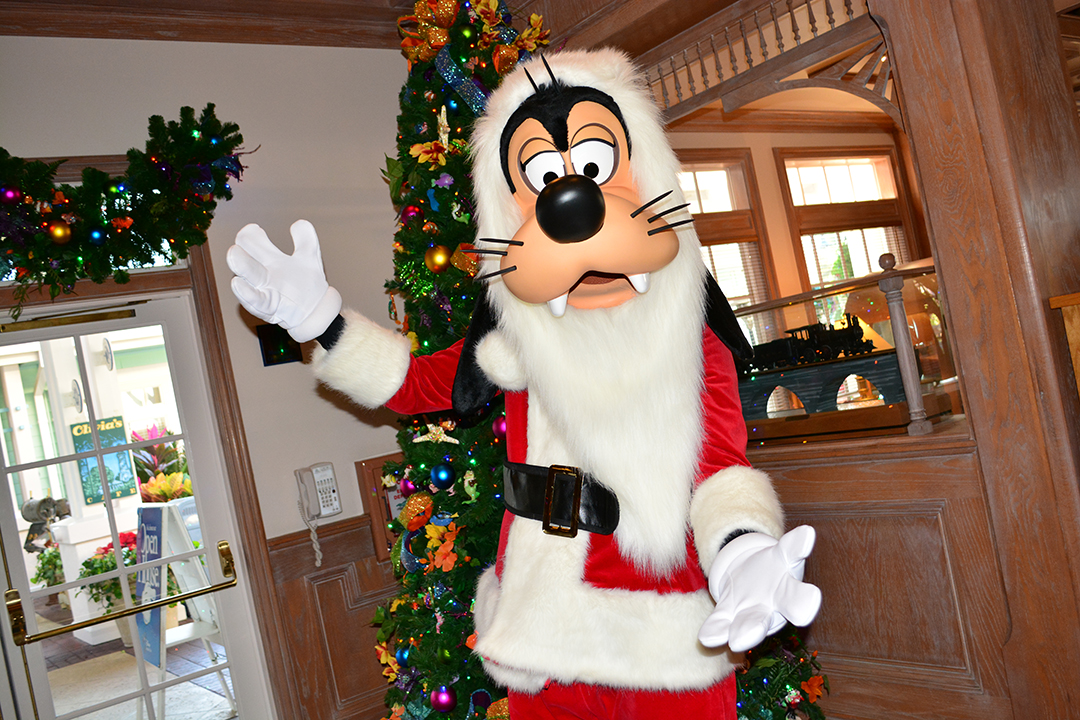 Goofy has moved to the former Backlot tour area.  His new holiday themed meet and greet is just inside the entrance area.  Goofy will not appear in his regular 1940's Hollywood Studio costume.  He will appear as Santa Goofy through the entire holiday season.
His meet begins at 10:00am daily and runs until park closing each day.  It's a great holiday themed meet and is very popular, so be sure to arrive a few minute before 10:00 to meet him with the shortest wait.
Santa Goofy also regularly appears in Animal Kingdom beginning later in the month (I don't know date yet) and Downtown Disney from Christmas through New Year's.  Santa Goofy is also usually at Mickey's Very Merry Christmas Party.
Excited to see Santa Goofy?