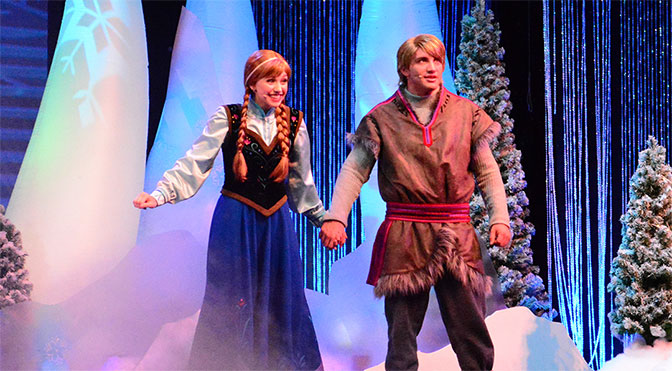 Changes continue at Hollywood Studios as the park prepares to gear up for a major overhaul in the next few years.
The Premier Theater has been used for the last several years by Disney Performing Arts and cheerleading competitions.  That space was taken away when the For the First Time in Forever: A Frozen Sing-a-long moved in.  The Sing-a-long will soon relocate to the former American Idol space, so why would they need a new theater?  Is for an exciting new show?
No, the long-term plan appears to be taking down the Premier Theater and expanding the entire back area of the park.  Rumors have swirled for quite a while that Star Wars and Pixar would each expand their domains within the park.  With the coming removal of this vital space for special events, Hollywood Studios needs another "Flex" theater for cheerleading, performing arts and things like Star Wars Weekends.  So, they will build a new theater.
The new theater will be located between Rock n Roller Coaster and Tower of Terror.  It takes a long time for WDW to build things, so it would likely be couple of years before we see any big changes.