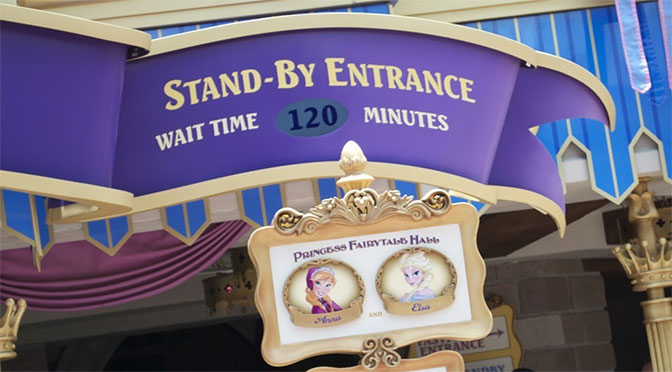 I thought you might be interested to see some Disney World wait time information from January 2015.  I've averaged all the attractions during the peak parts of the day when the parks are busiest.
I didn't include Animal Kingdom in this report, but will in future reports.  I'll also begin including the meet and greets at the Magic Kingdom as many guests are interested in the Anna and Elsa meet wait time.  This chart shows the average wait time for each attraction for the entire month.   You'll likely find a correlation between the average wait times and the necessity of booking Fastpass+ in advance.  I've noticed lately that Tower of Terror tends to run out of Fastpasses well in advance for groups of 4 or more.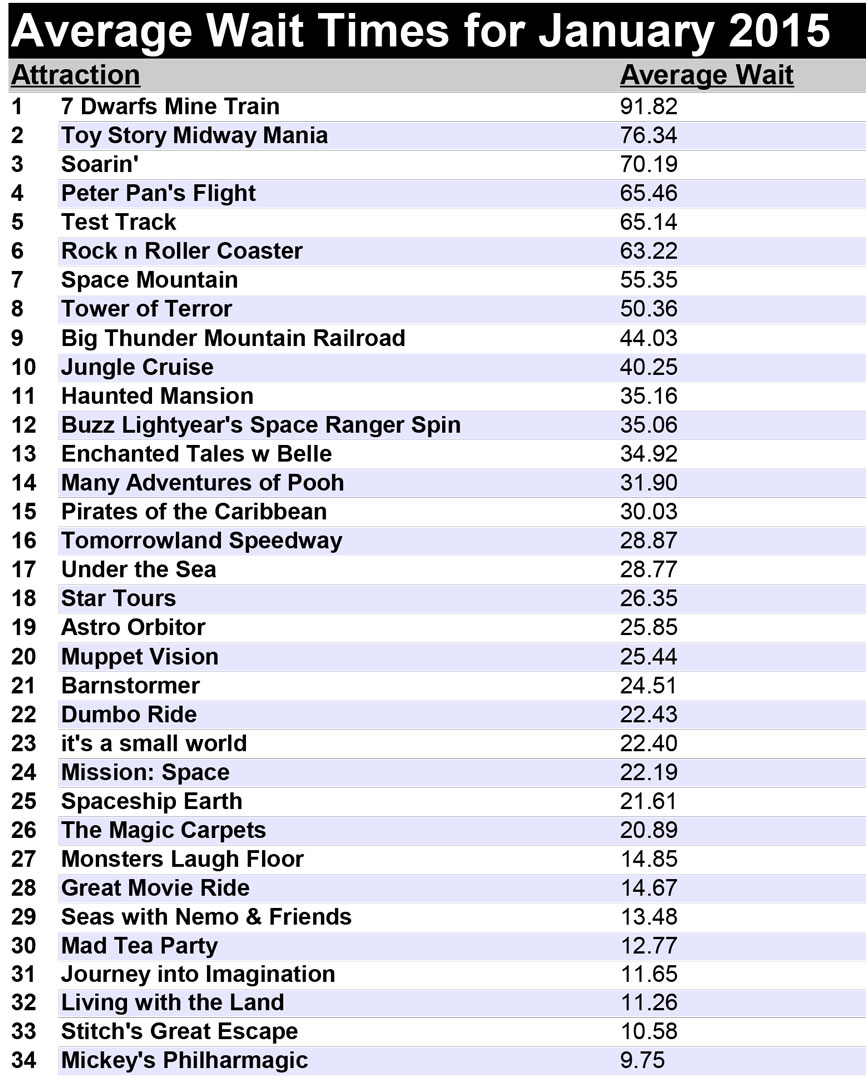 This chart demonstrates the average wait times for the Magic Kingdom in January.  You'll notice that Splash Mountain was closed for the majority of the month for refurbishment.  I'd say that 25 days ranged from Very Light to Moderate in terms of wait times.  The best dates to visit the Magic Kingdom were January 12th through the 15th.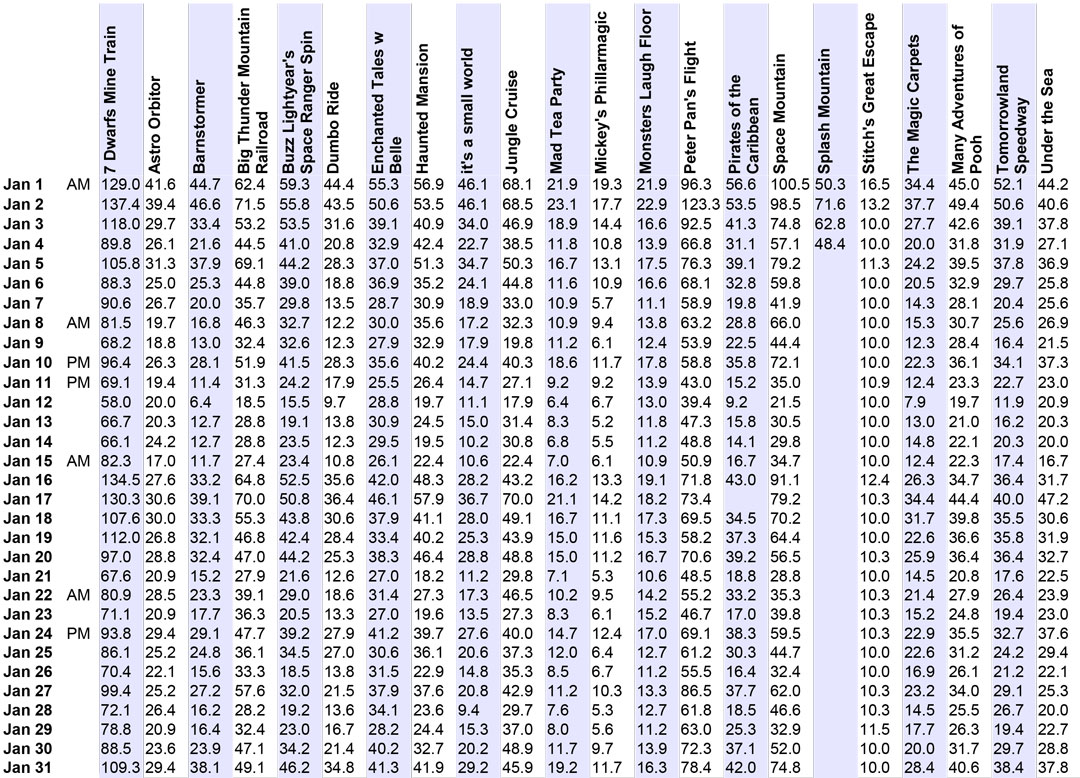 Epcot offers few attractions and is the easiest park to tour in my opinion.  I usually get a Fastpass for Soarin or Test Track and then visit the other at park opening and use Fastpass for Mission: Space, Spaceship Earth (or visit late afternoon) and the Epcot Character Spot.  It looks like Sunday, January 11 and Wednesday January 14 were great days in terms of wait times.  You can see how holidays and the Walt Disney World marathon increase waits early January and the weekend of January 16.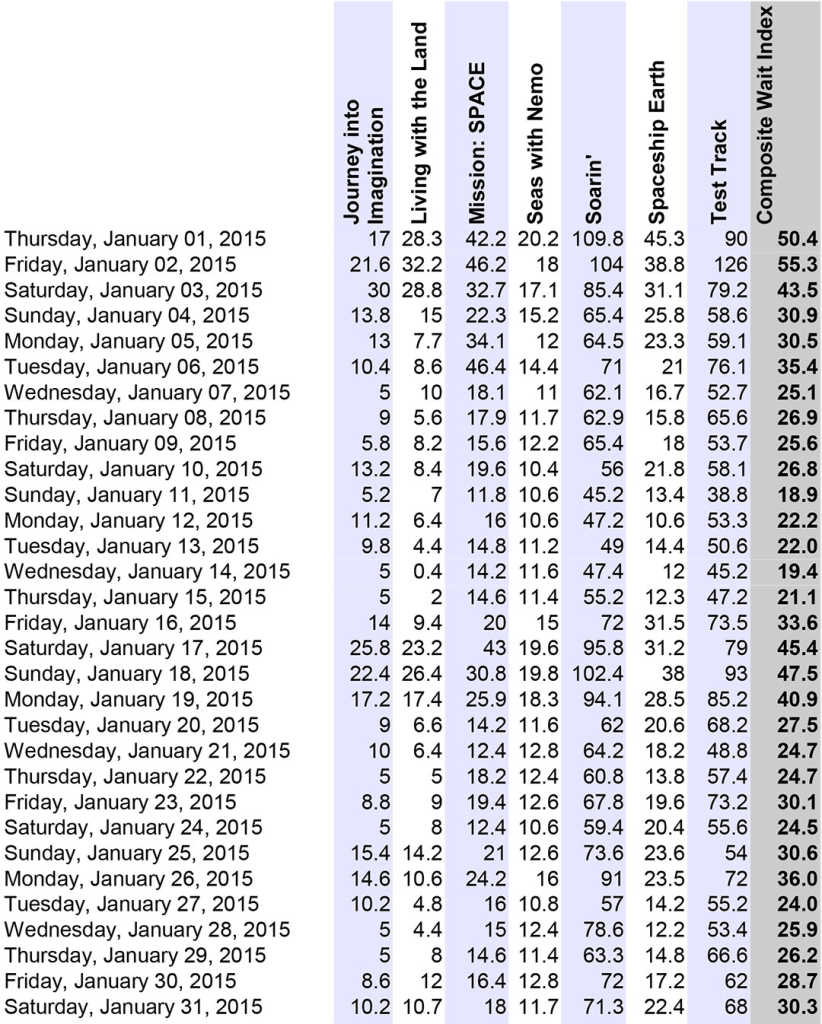 Hollywood Studios also offers few attractions and really isn't terribly difficult to maneuver.  I book a Fastpass for Rock n Roller Coaster, Tower of Terror and either the Great Movie Ride or Star Tours.  You can do Toy Story Midway Mania at rope drop and mix in your favorite character meets.  I have found that another great use of the 3rd Fastpass is the Frozen Sing-a-long as it's Fastpasses are usually gone in advance and you won't have to stand around waiting to get a stand by spot in the back of the theater.  When Tower of Terror reduces to one shaft, the wait times double, like they did on January 28.  It seems that this is one attraction that is overdue for a real refurbishment.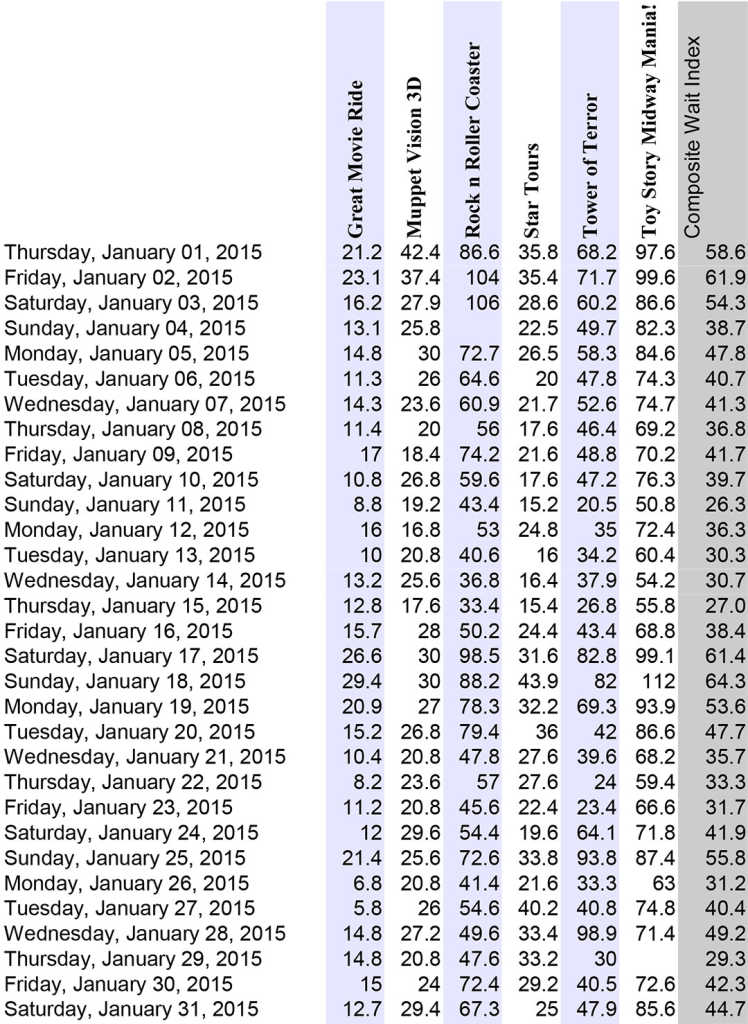 The final chart for today demonstrates the overall average wait for the three parks mentioned above.  The average wait time on January 2nd was almost an hour for a single attraction (not using Fastpass).  I waited an average of 3.82 minutes for rides during our record 100 attractions in a single day at the Magic Kingdom.  Rope drop and a great Touring Plan always win!