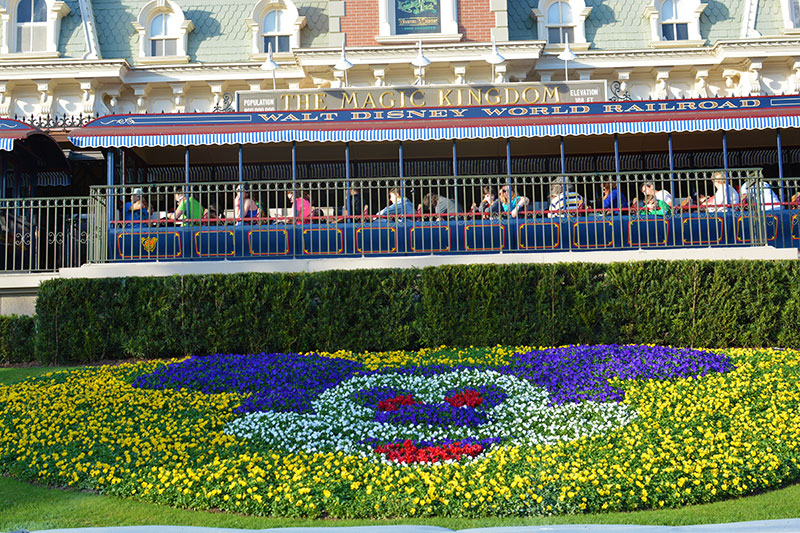 My son and I dropped into the Magic Kingdom on a busy Saturday holiday weekend afternoon to do some favorite rides and take a look at recent developments with the hub construction and the new Island Supply store.
The crane that removed the Cinderella Castle lighting is still in place and they are using it to do some touch up painting on the various spires.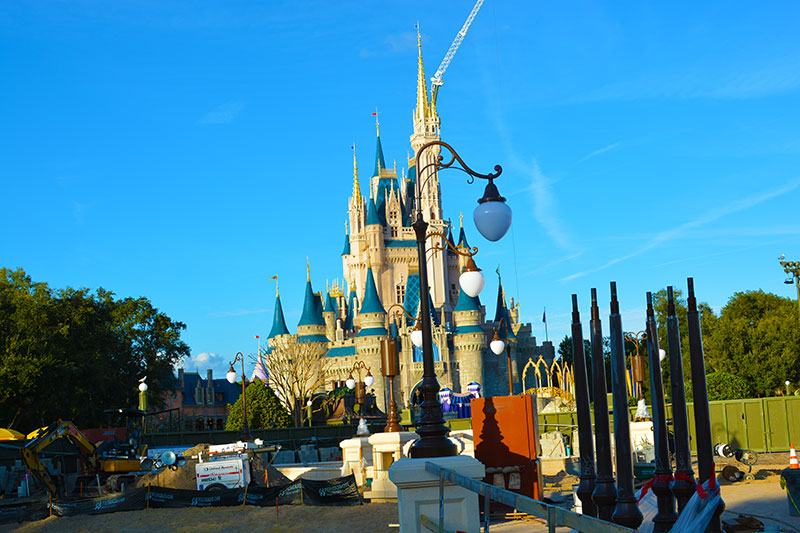 So the crane ruined your photo?  Well, just put a big ole Mickey head balloon behind you and the problem is solved and the vacation is saved.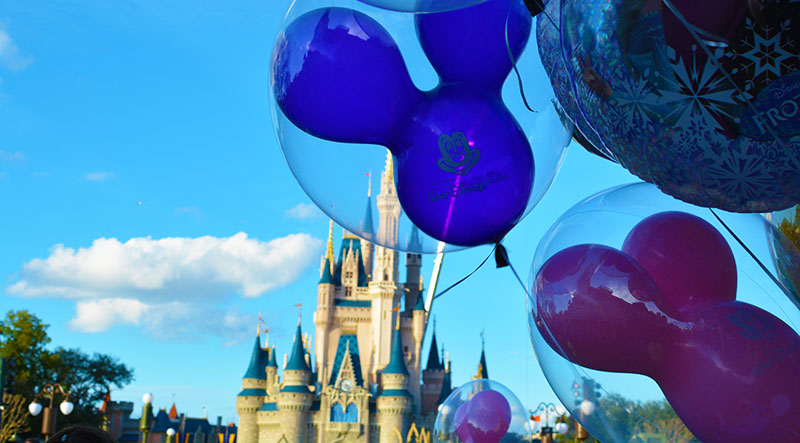 The hub construction has spread into the area right in front of the Castle and even taken in the Mickey and Walt Partners Statue, so they moved the Fastpass+ viewing area for the parades to Town Square.  It's pretty easy to find down in front of the Emporium.
The hub construction is moving along quickly.  You can see the forms in place to pour concrete.  My son and I said Disney must be owners in a concrete company with all the cement they use on everything they build.
NOTE:  Fastpass+ booking for Wishes Fireworks is now listed beginning February 27, which points to us that it will be the first date that the new viewing areas in this hub areas will be used.
You can see all the pretty new lights with speakers that are being installed along both sides of Main Street.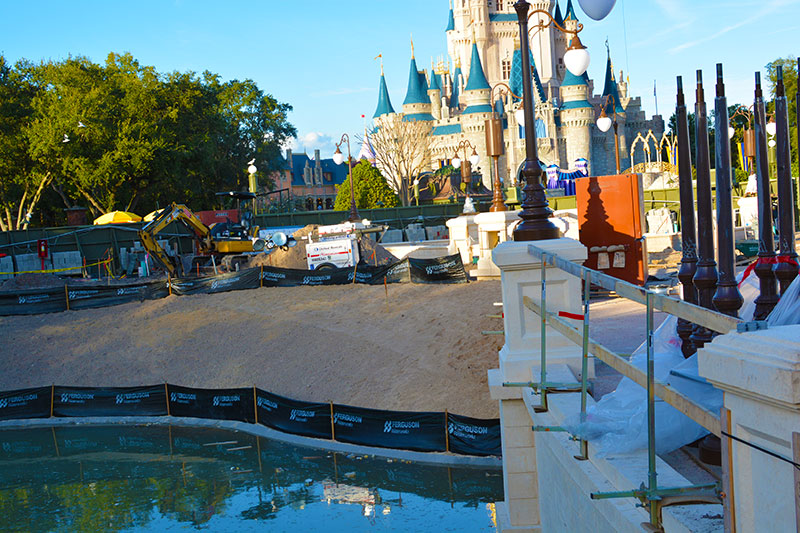 Lots of dirt, but more concrete, grass and plants will be coming, but don't expect any large trees that would block the fireworks viewing areas.
Those are concrete forms in the bottom right corner for those without a construction background.  They will pour it in there to create little holding walls.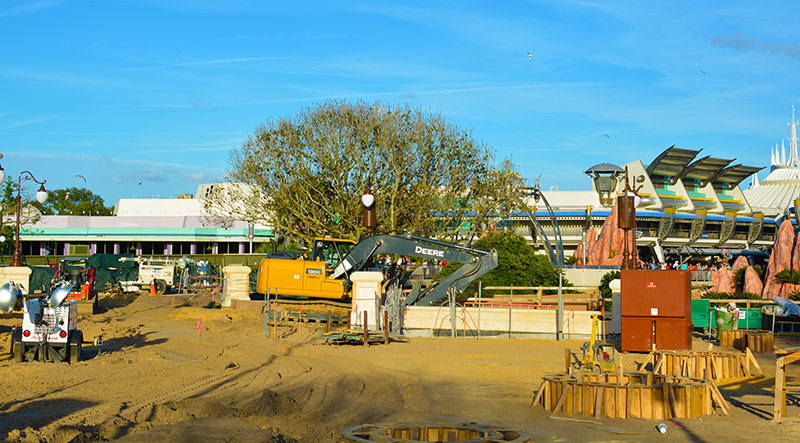 You can see how they pour better from this photo.  That big round brown thing on the light pole is a speaker.  I like the light poles, very nice way of continuing the turn-of-the-century look in the area while concealing the speaker.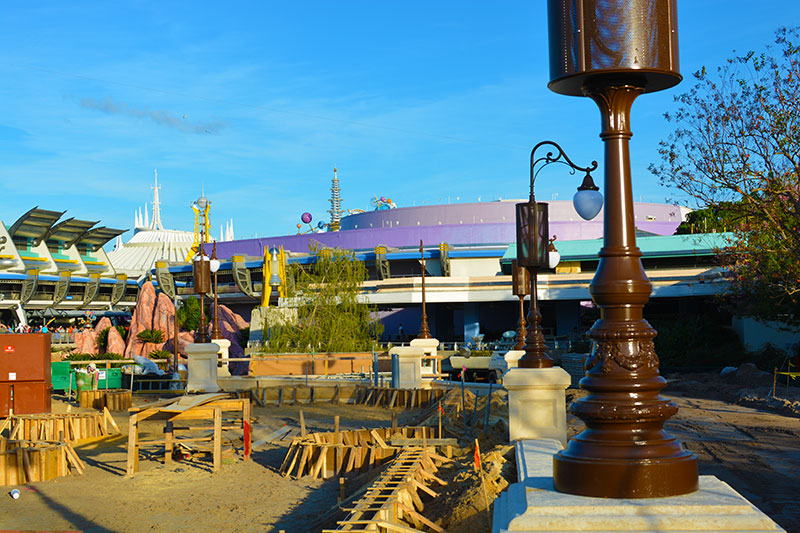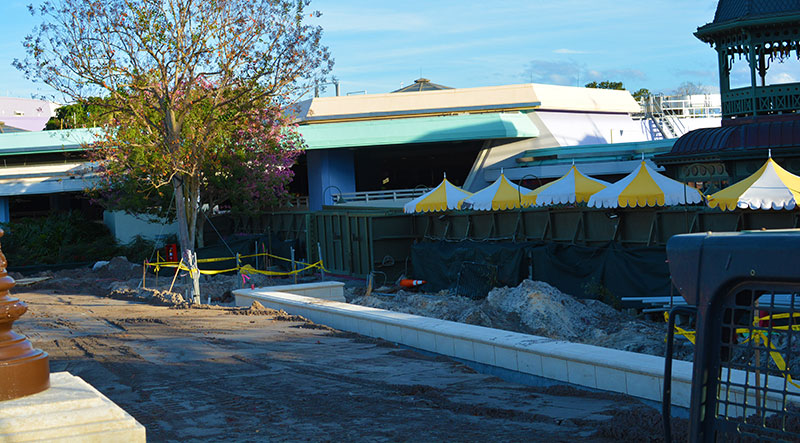 Bored yet or do you like looknig at generators and backhoes?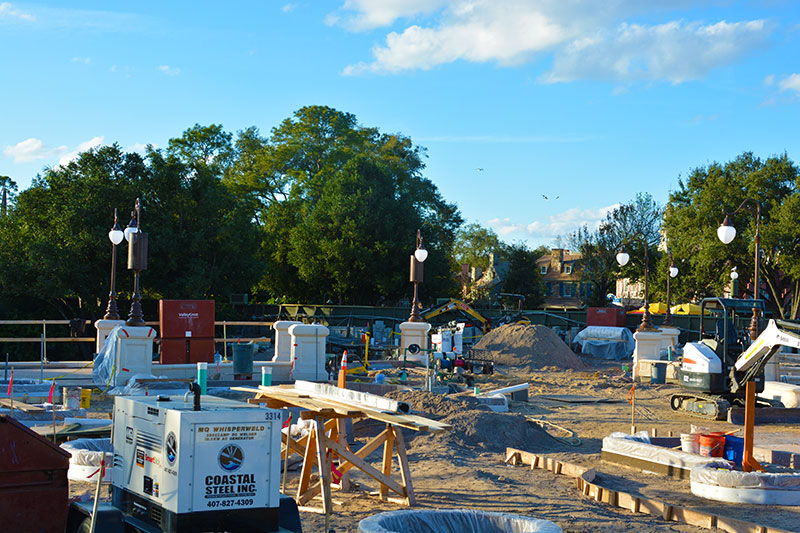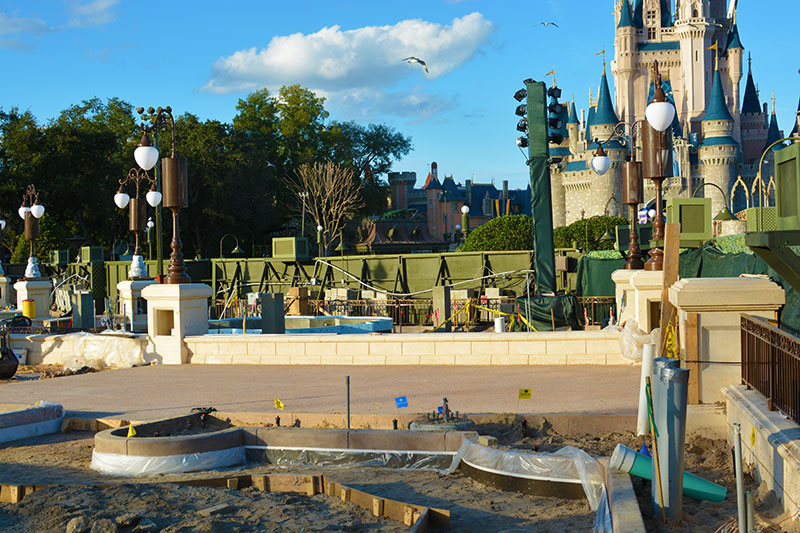 One of my readers on Facebook asked if I could look for Peter Pan.  He's pretty easy to find as he is just across the Adventureland bridge on the right.  He'll remain in this location at least until the end of the month.  We'll see if he stays once the Peter Pan's Flight extended queue is fully opened.  You can always find his schedule on www.characterlocator.com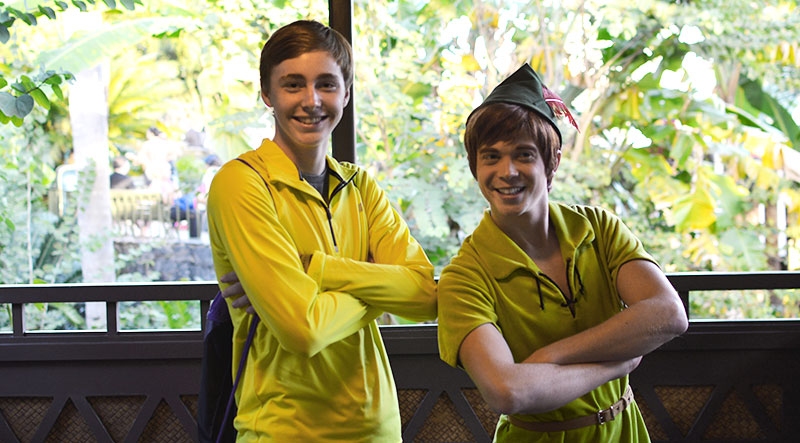 The Island Supply store in Adventureland, next to the breezeway has recently opened.  It's now a "sunglass hut" location.  Expect this company to offer additional stores in other parks if everything goes well.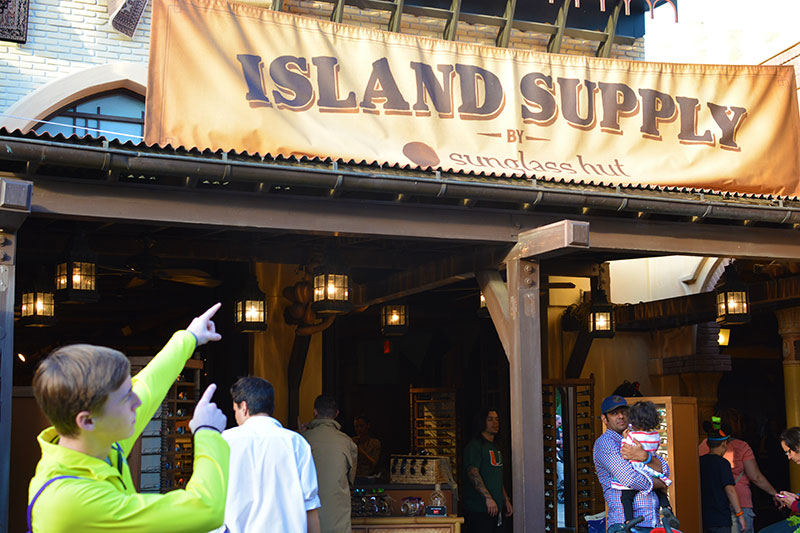 Did you lose your sunglasses on Space Mountain and need a new pair of expensive shades?  This is the place for you.  I have transition lenses, so I can just walk outside and look like Tom Cruise, but not all are so fortunate.  Prices are the typically high price you'd pay just about anywhere for something that costs their company less than ten bucks.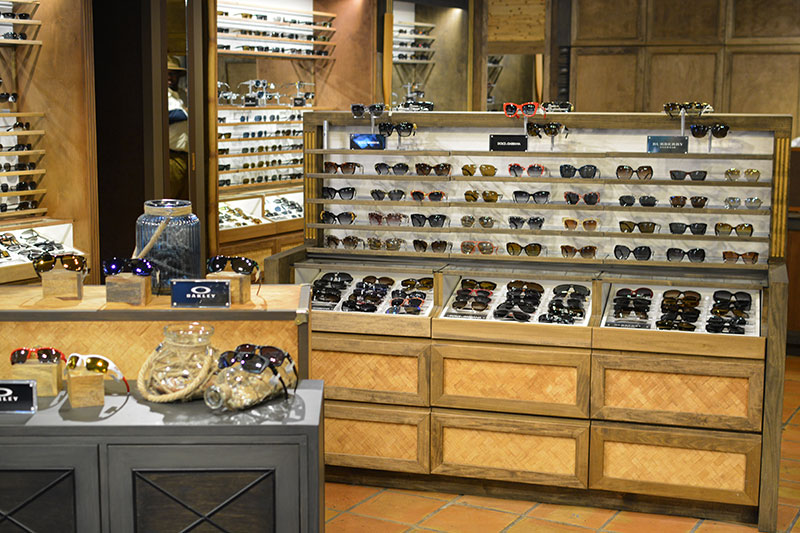 But you wouldn't look like this with ten dollar sunglasses, huh?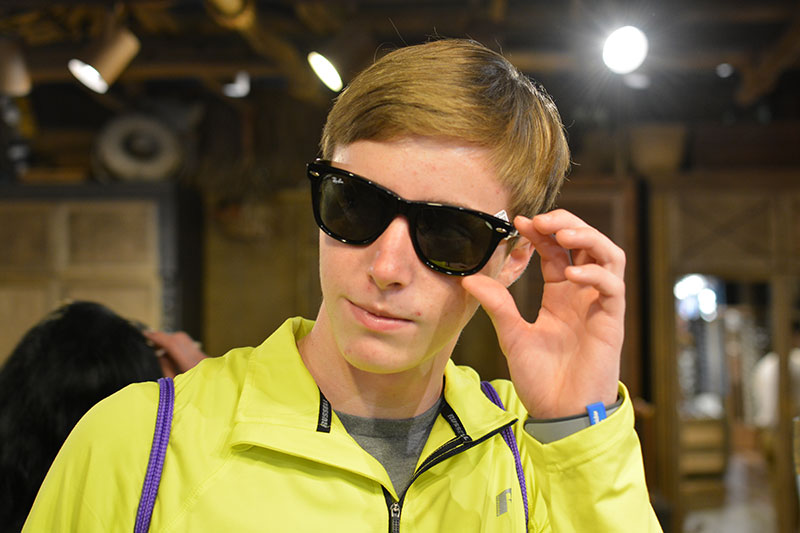 We enjoyed our evening together, then the girlfriend arrived and I surrendered him to tour with her family for a little while.  The sacrifices we parents make!
I've been uploading a bunch of videos to my YouTube channel, so be sure to check out all the new stuff over there.  I'll be posting more this week too.
Any questions???