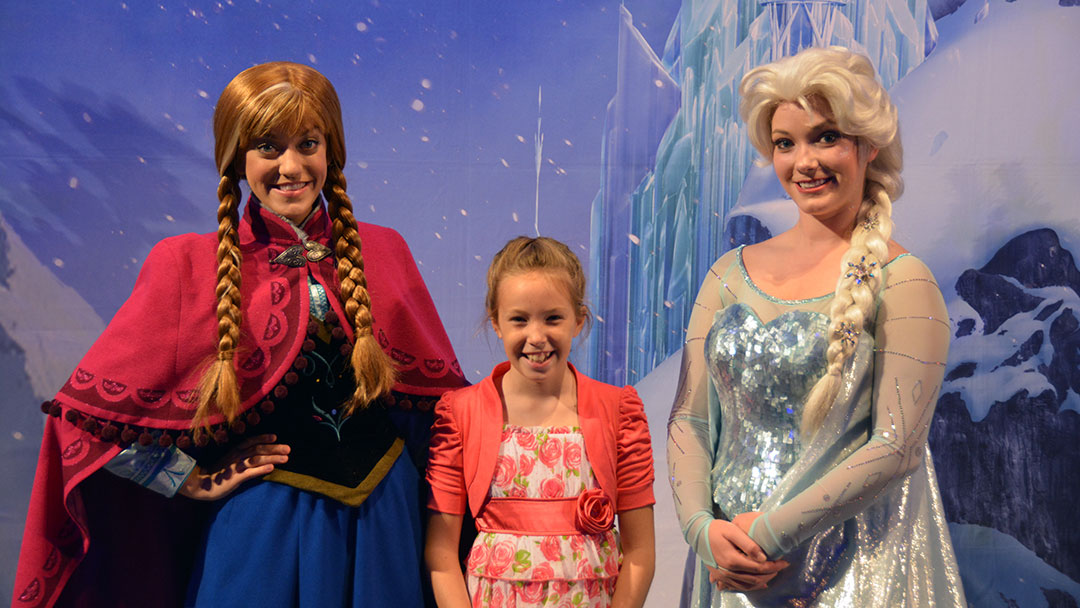 This morning my daughter and I made our way to Epcot's World Showplace to take part in a special one-time event that was known as "My Royal Coronation Breakfast."  It featured a full breakfast buffet and a meet and greet session with Anna and Elsa from Disney's Frozen.
When I first posted that this event, being put together by a group of travel agents (www.disevents.com) with a passion for creating magic, the responses varied from how awesome it would be to take part, to some wanting to change their travel dates to take part, to some who thought it was some type of scam.  Well, I can confirm that it wasn't a scam and it was a lot of fun for my little girl.
We met up at Epcot this morning about 8:00am.  I had worked a full ten hour shift the night before, got a shower and headed over to take part.  We found the line forming on the far right hand side.  The line to enter the park moved really quickly and we were on our way through Epcot to the World Showplace in between Canada and the United Kingdom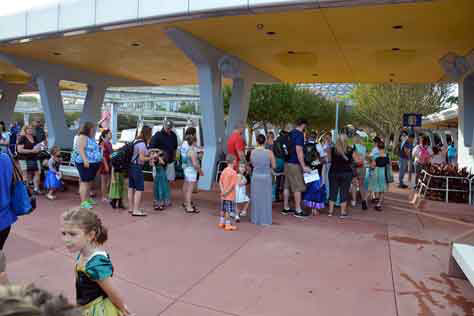 The little Elsas and Annas were really excited to get there and meet their favorite Royalty!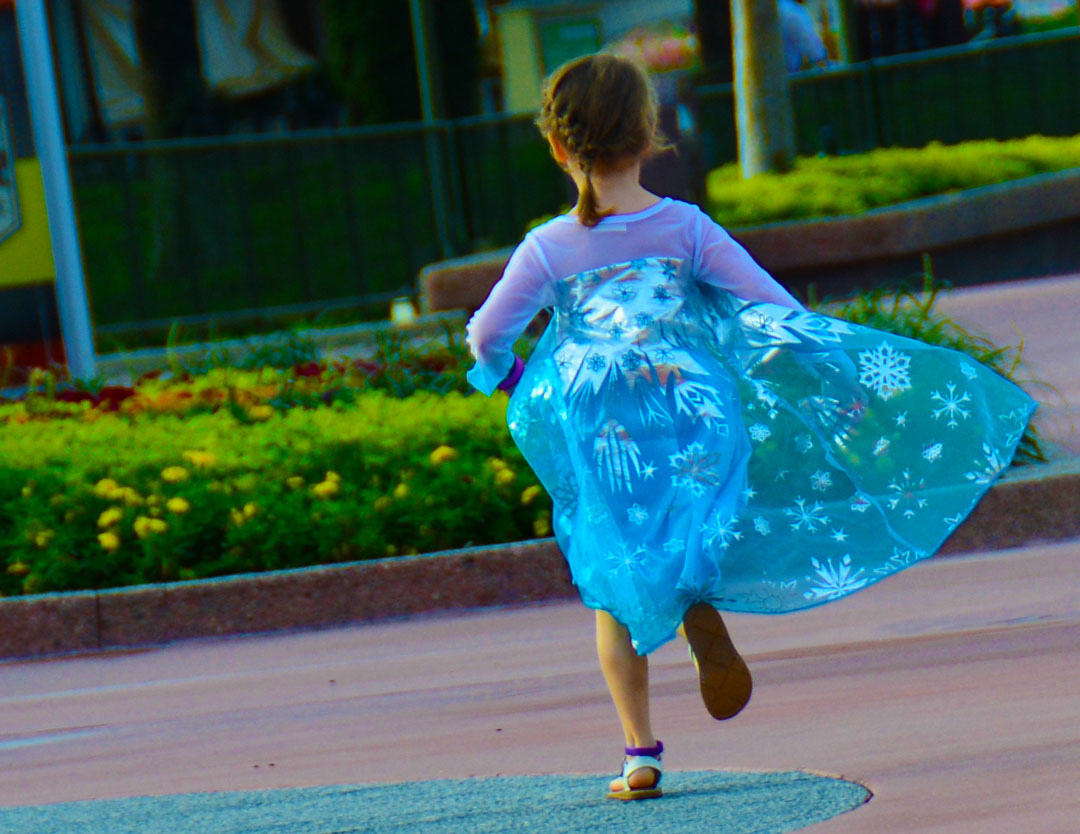 Debbie and I stopped for a quick photo op.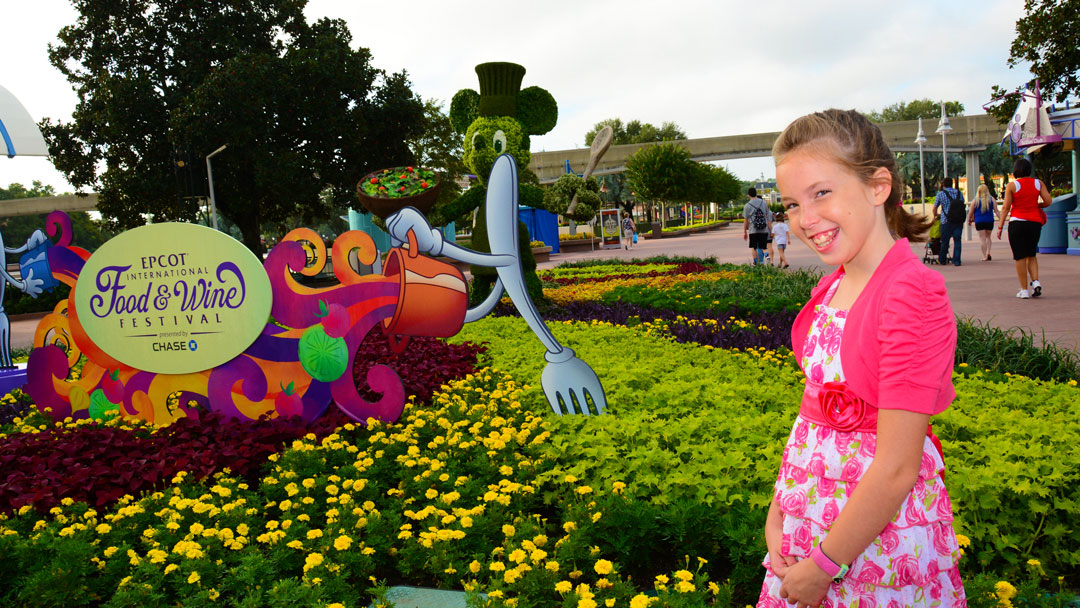 This is what an empty Epcot looks like…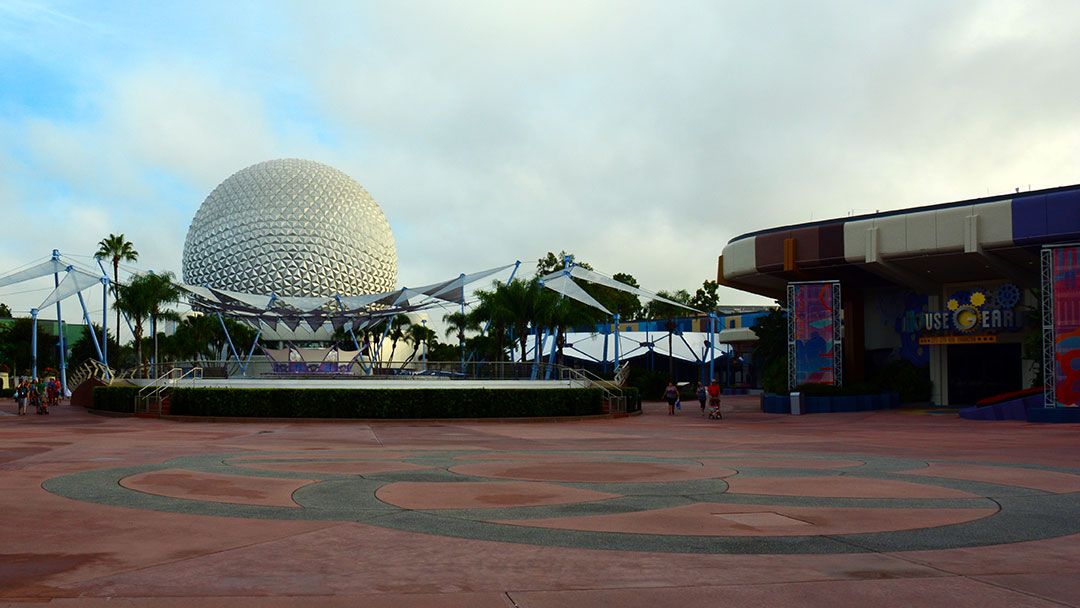 We walked to the World Showplace, so we were a little farther back.  They had a person at the front with an iPad checking people in and the process went quickly and seemlessly.  We had the paper ticket that we were supposed to bring, but it proved to be unnecessary due to the wise use of the tech.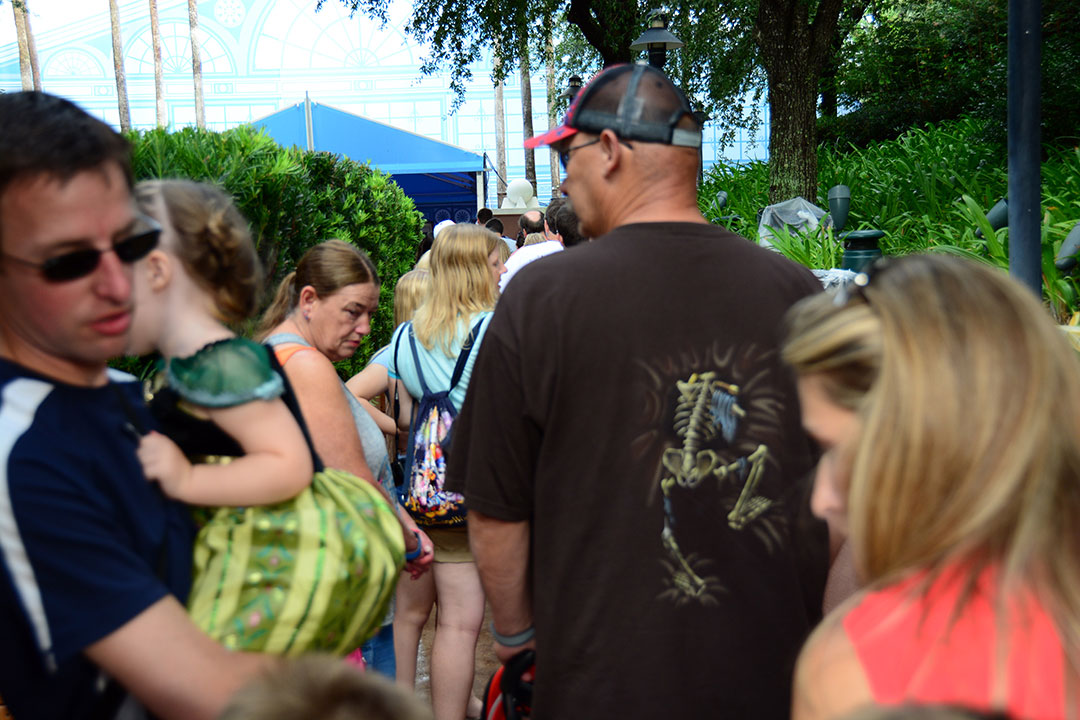 The children were entertaining themselves by watching some tiny frogs climbing the walls.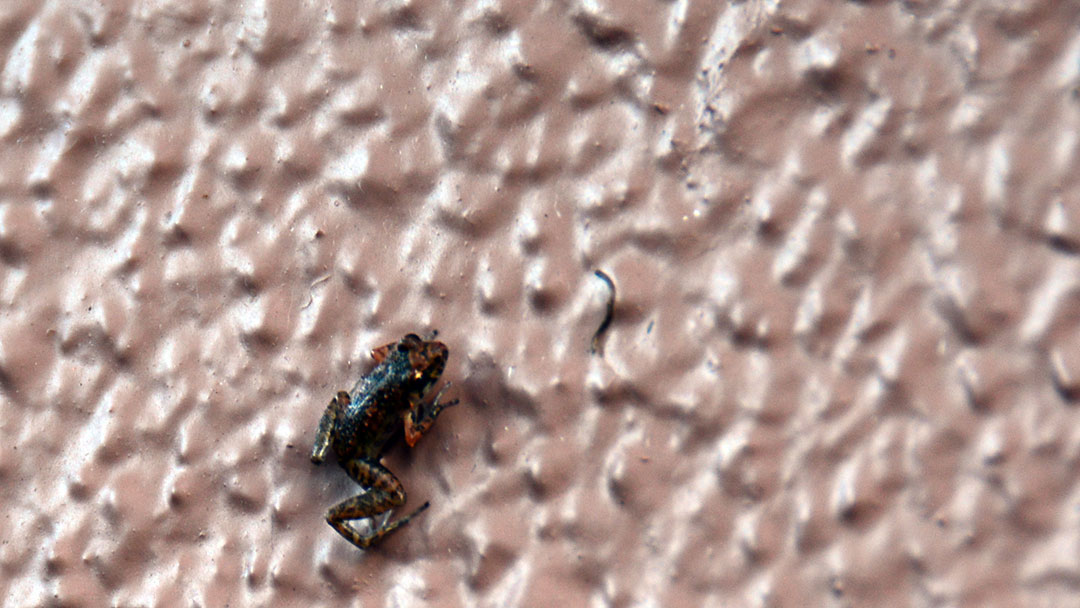 Acck!  You're taking my photo at 8:30am?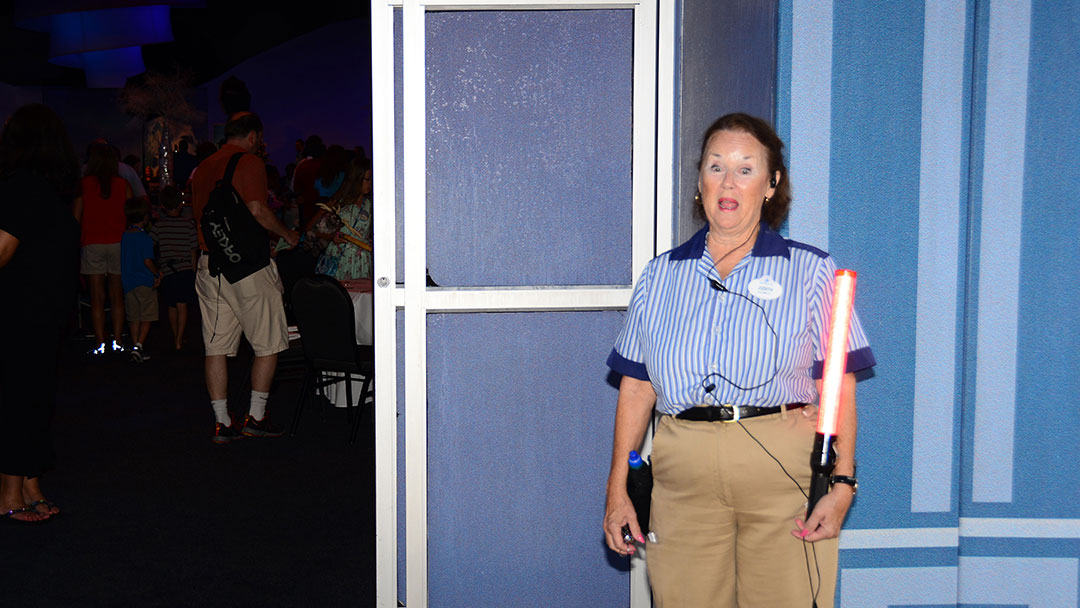 The tables were appointed very simply with some glitter and crayons.   There were some little coloring sheets for the children.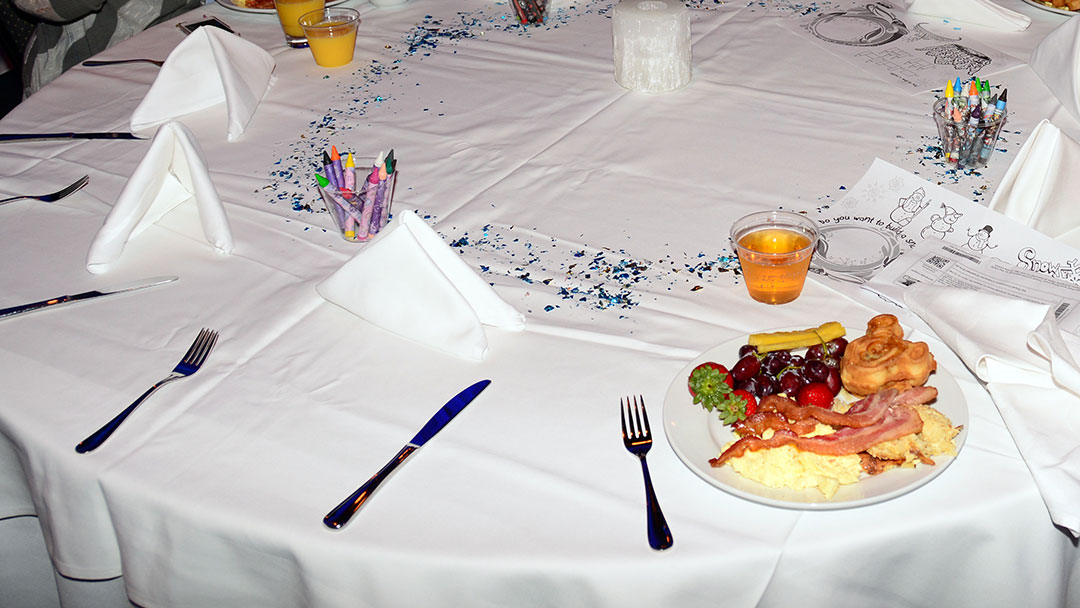 They offered a buffet of eggs, bacon, potatoes au gratin, Mickey waffles and fruit.  The bacon was delicious and very crispy.  The eggs were fluffy and the Mickey waffles were the hit with the kids.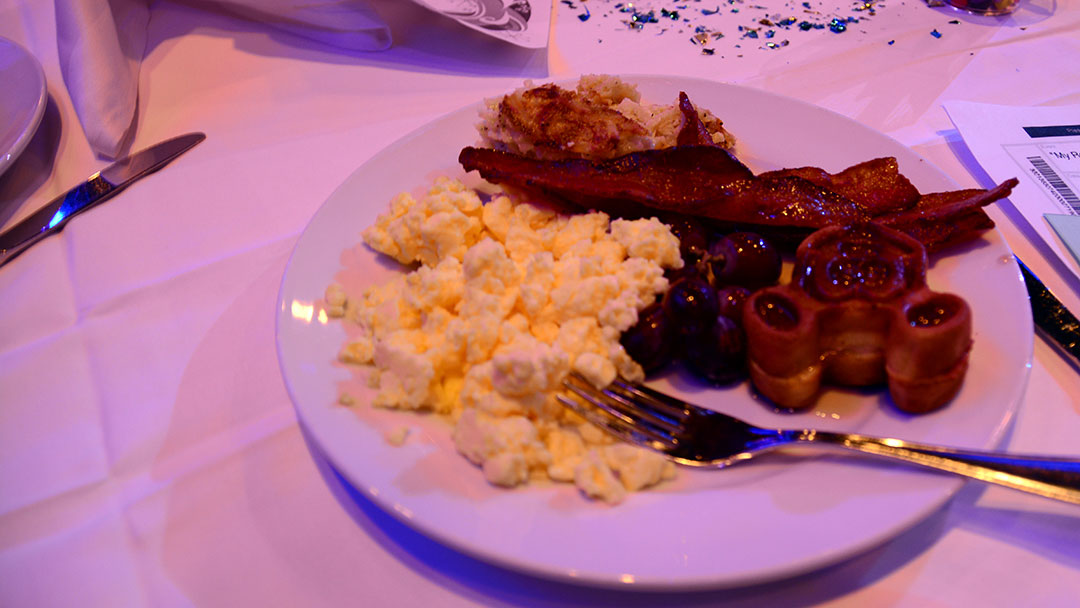 The room was wonderfully appointed with icy blue hues and whites that would remind one of Frozen.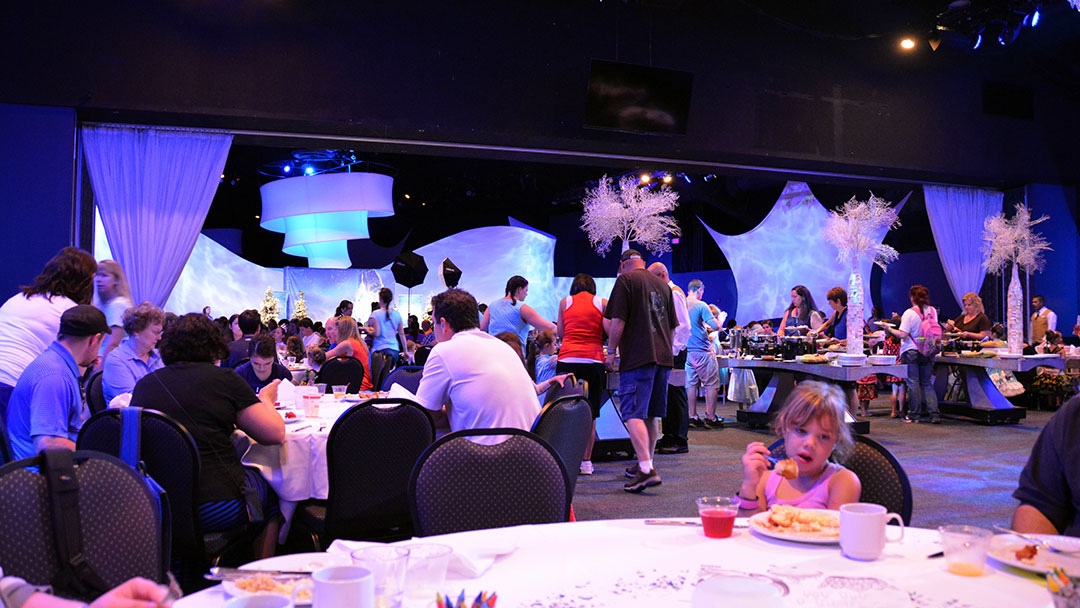 There were some nice chandeliers that continued with the snow and ice theming.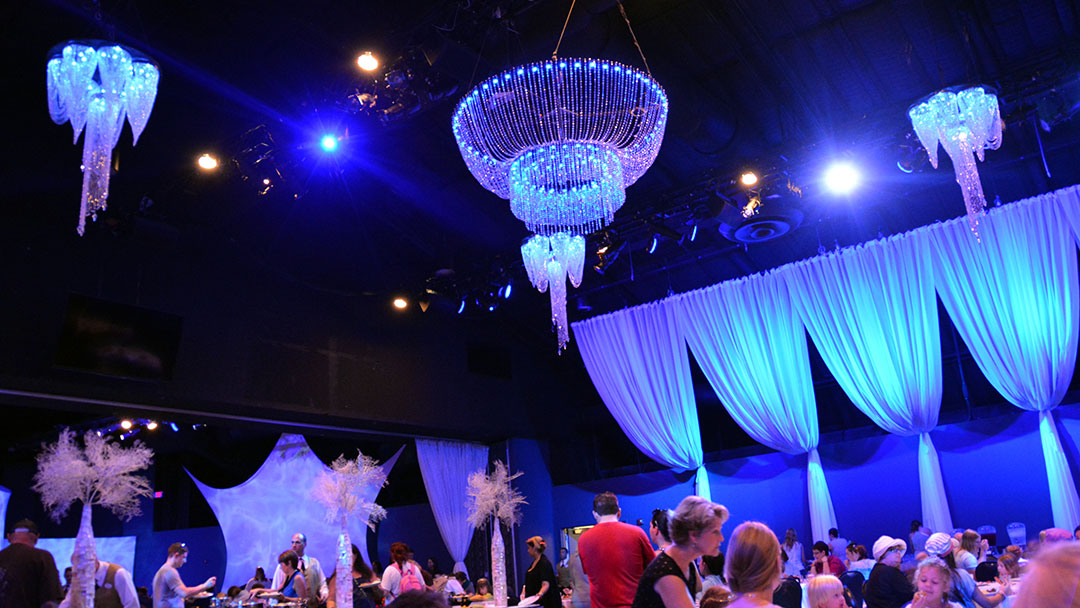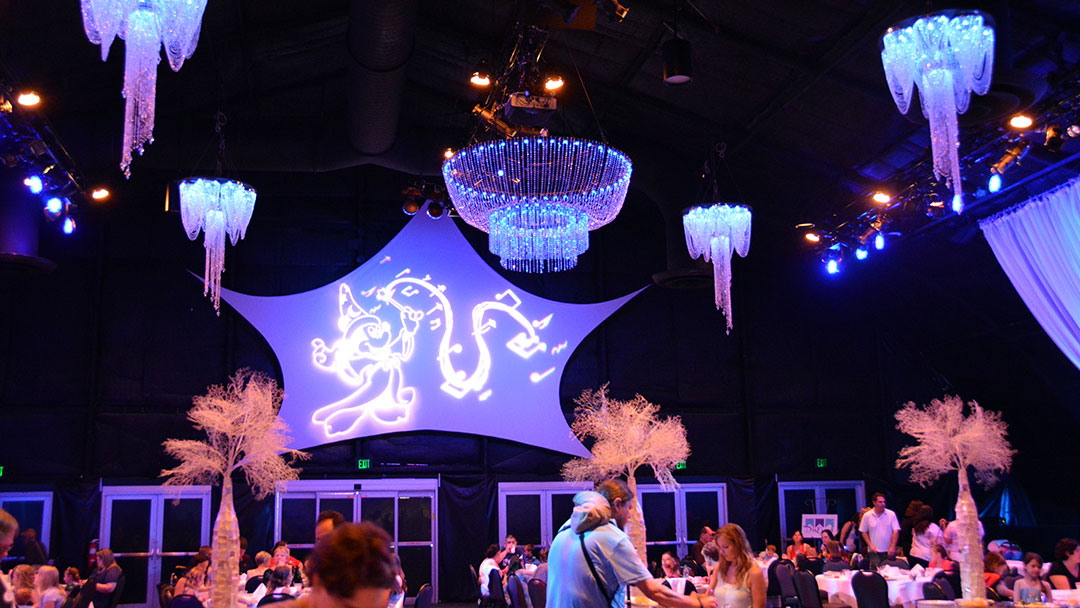 There was a brief ceremony where children were "coronated" after making a vow to basically be on their best behavior.  Each child was presented with this certificate.  Debbie wants to frame hers.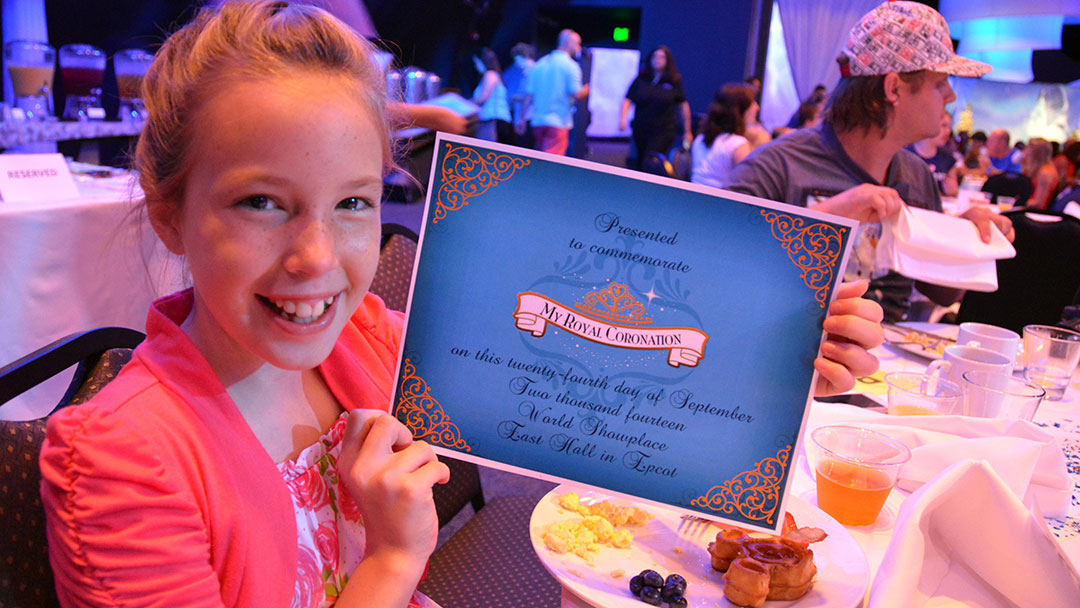 When we entered we were given a grouping card for the meet and greet sessions.  We weren't in any hurry to get there, so we were assigned to Group C.  We liked how this kept the line wait to a minimum.  And Debbie could fully enjoy the breakfast without standing around waiting for a meet and greet.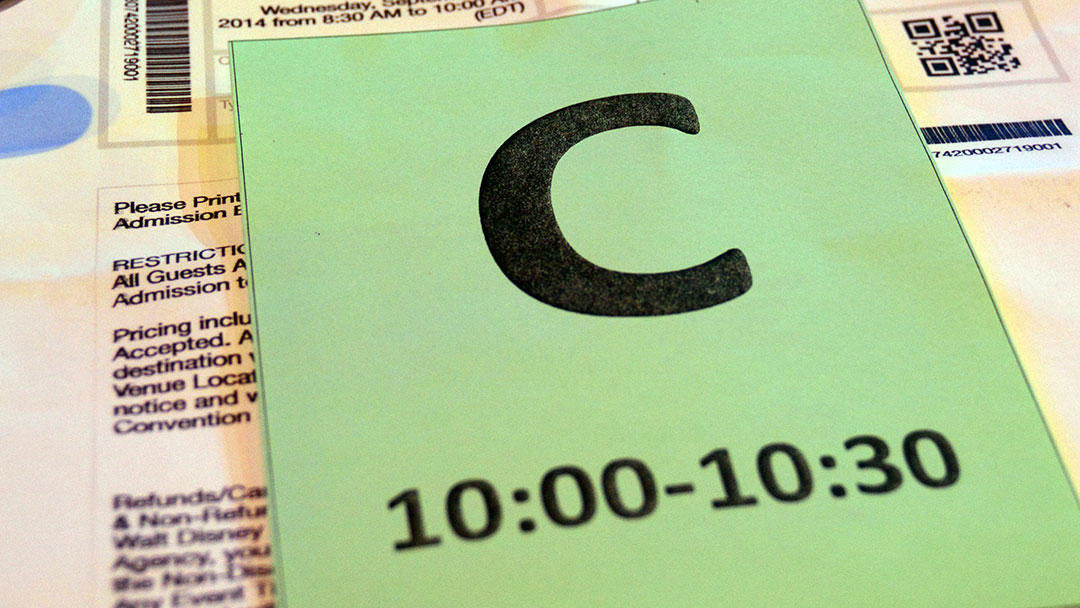 Here's a couple of photos of the buffet.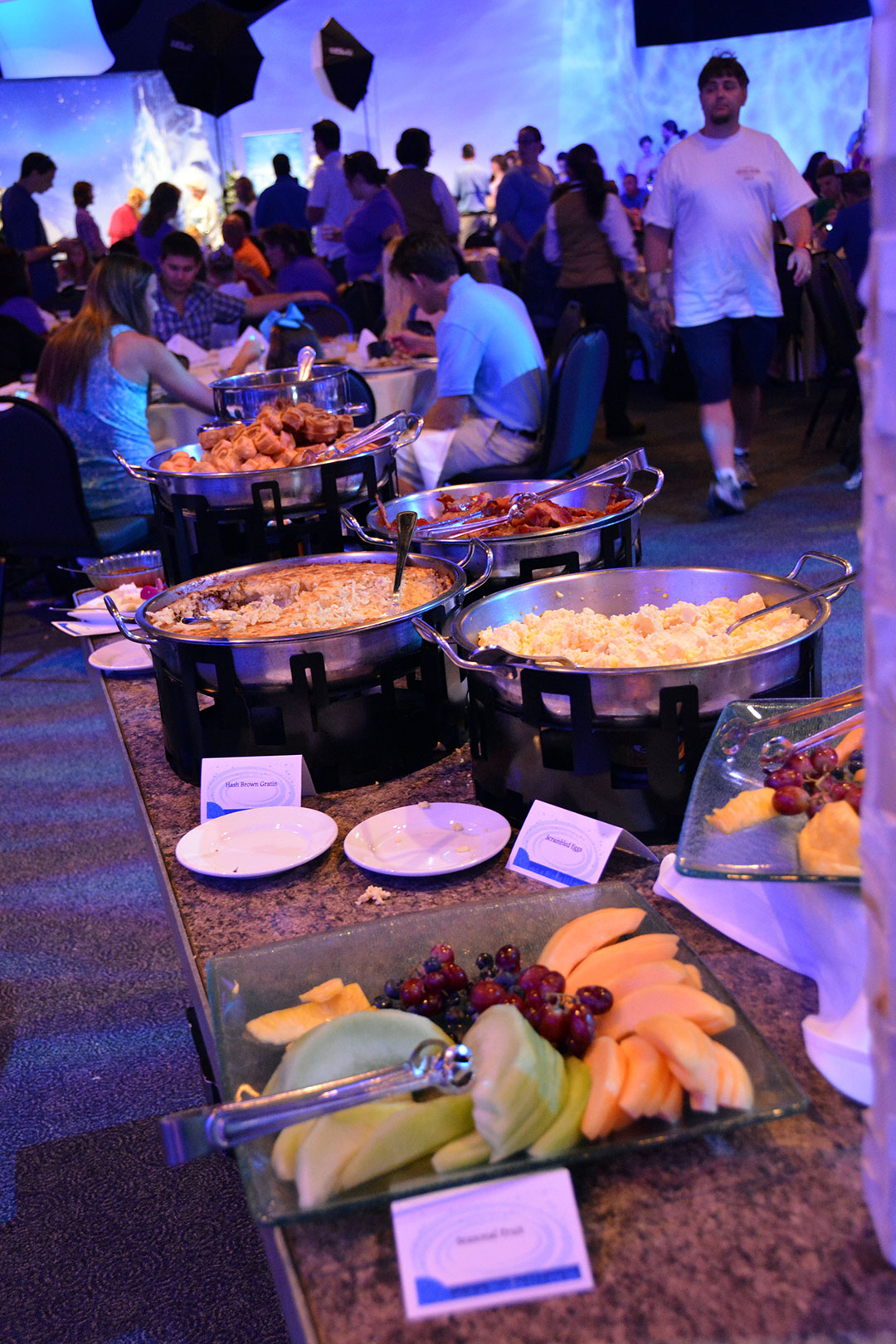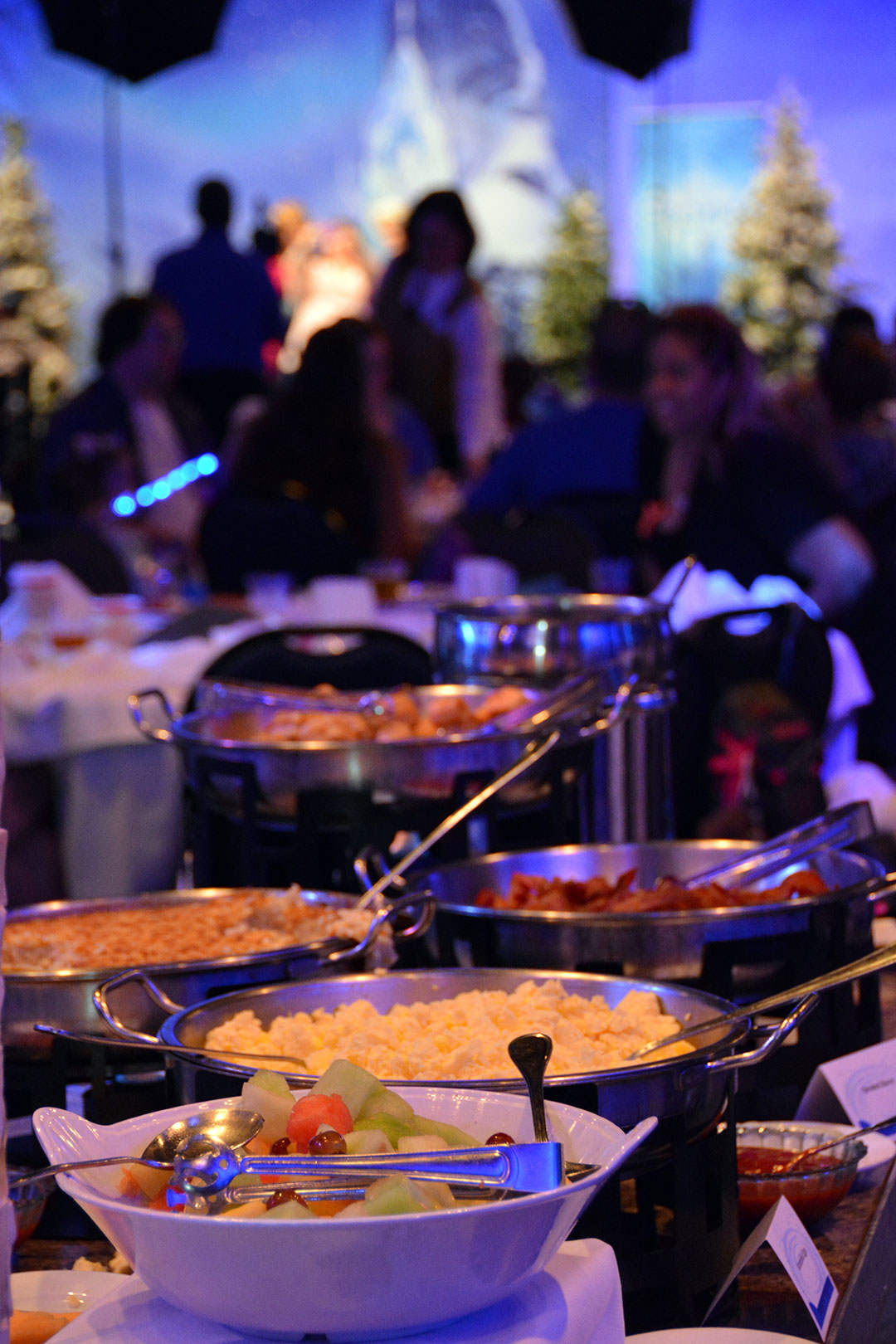 Another decor shot.  The Frozen ladies were meeting their royal guests at the front of the room, so it made it even more appealing to Debbie that she'd get to meet them soon.  It added to the excitement without the whole table to table stop and go that most character meals offer.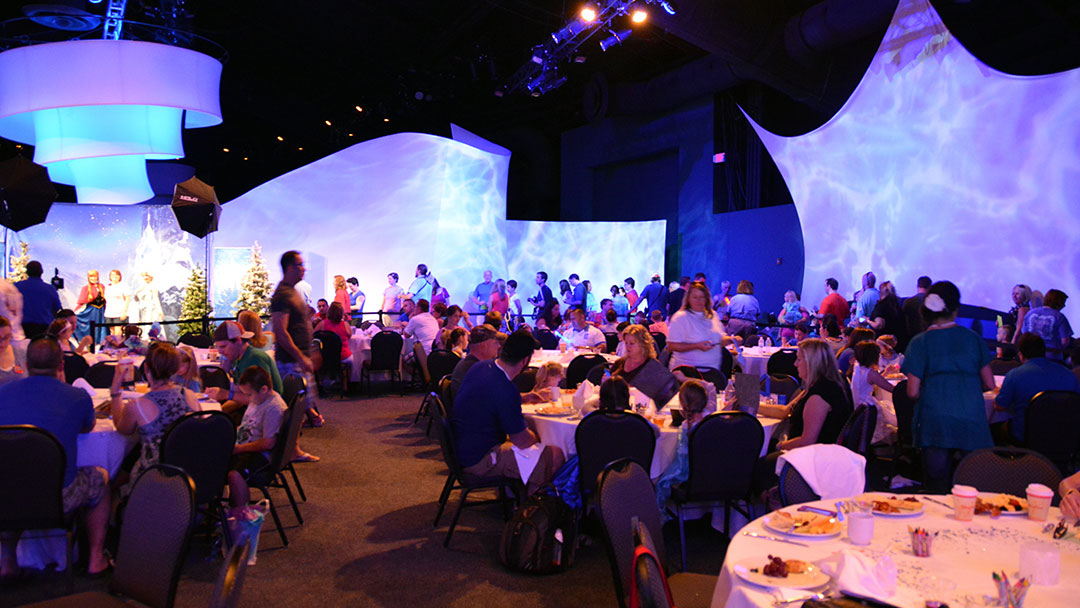 Here's a photo of the backdrop area for the meet and greet.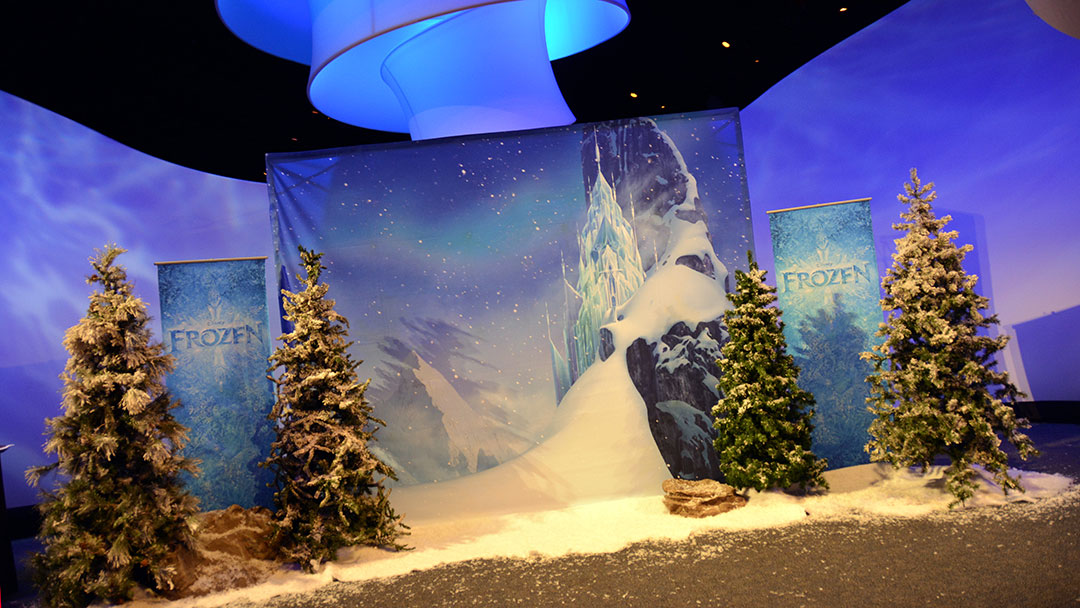 The ladies were willing to spend as much time with their royal subjects as the guest desired.  No one felt hurried or rushed in any way and there were smiles all around.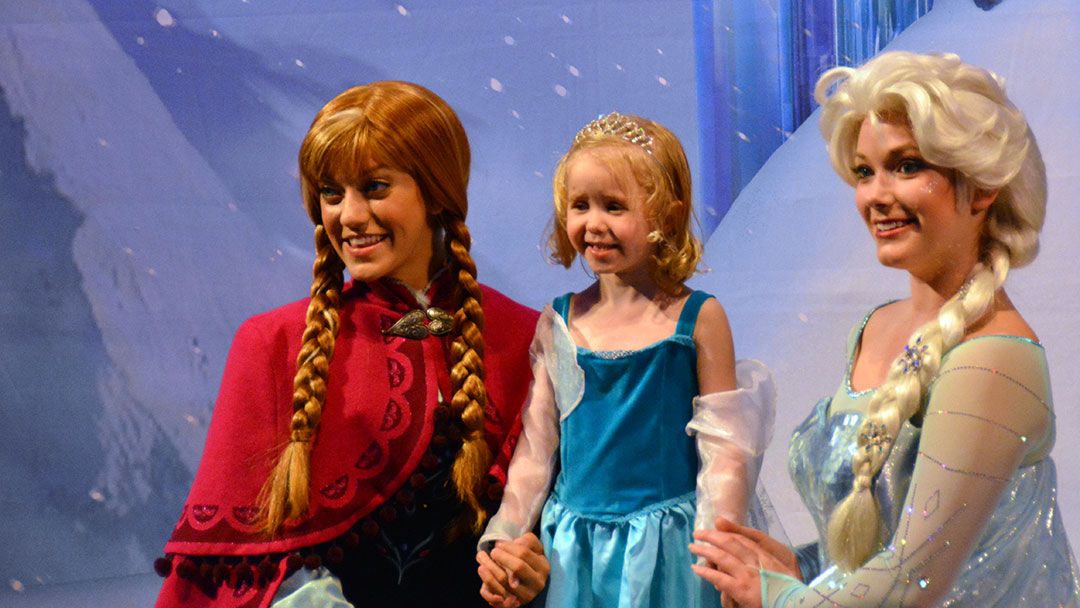 The ladies enjoyed the dolls that this young princess brought for the occasion.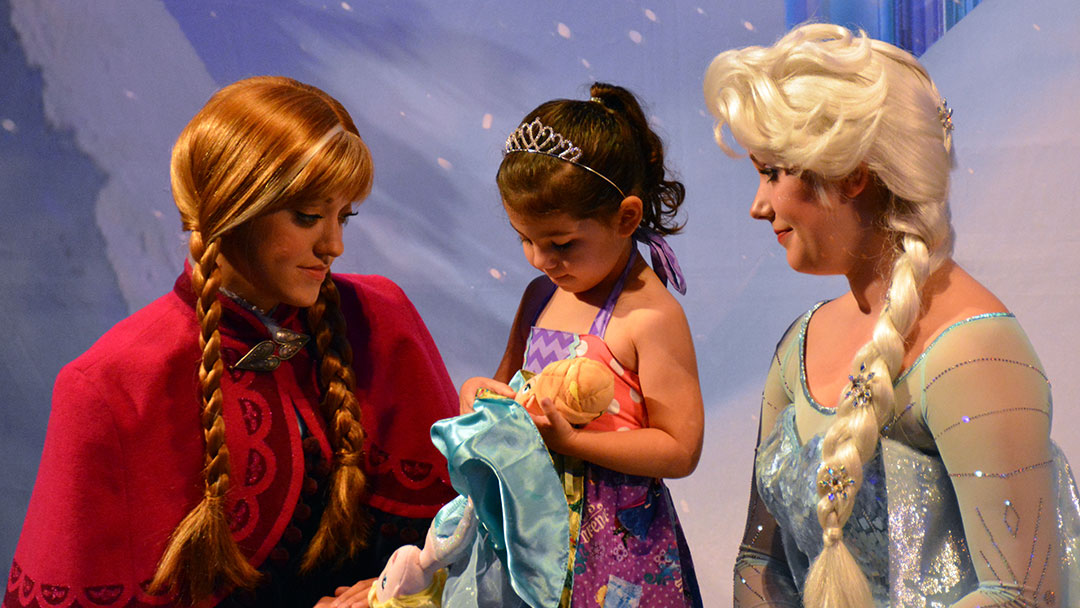 Debbie enjoyed spending a little time with the ladies.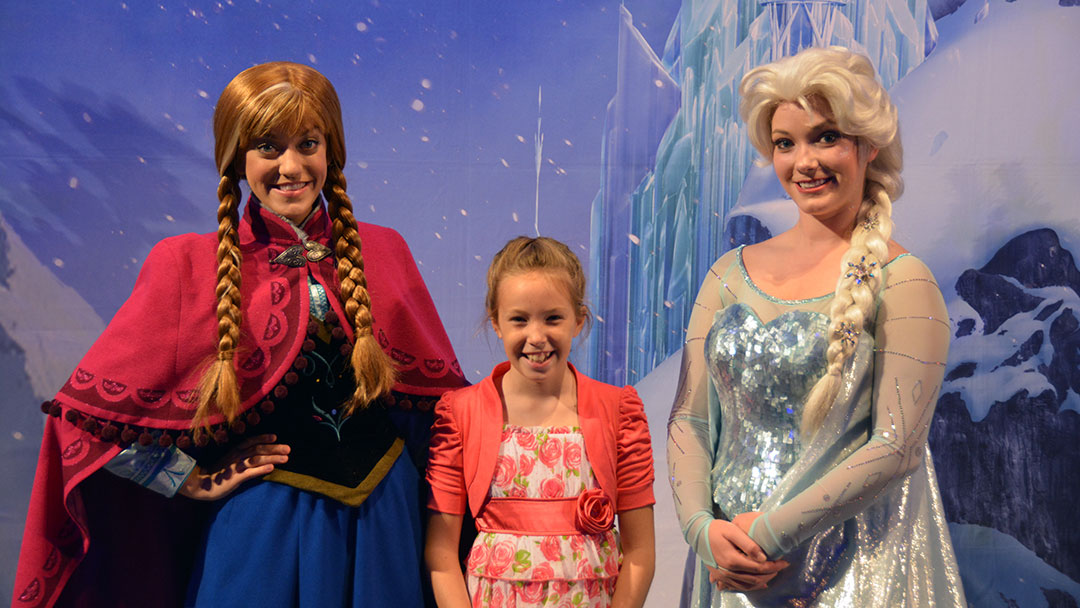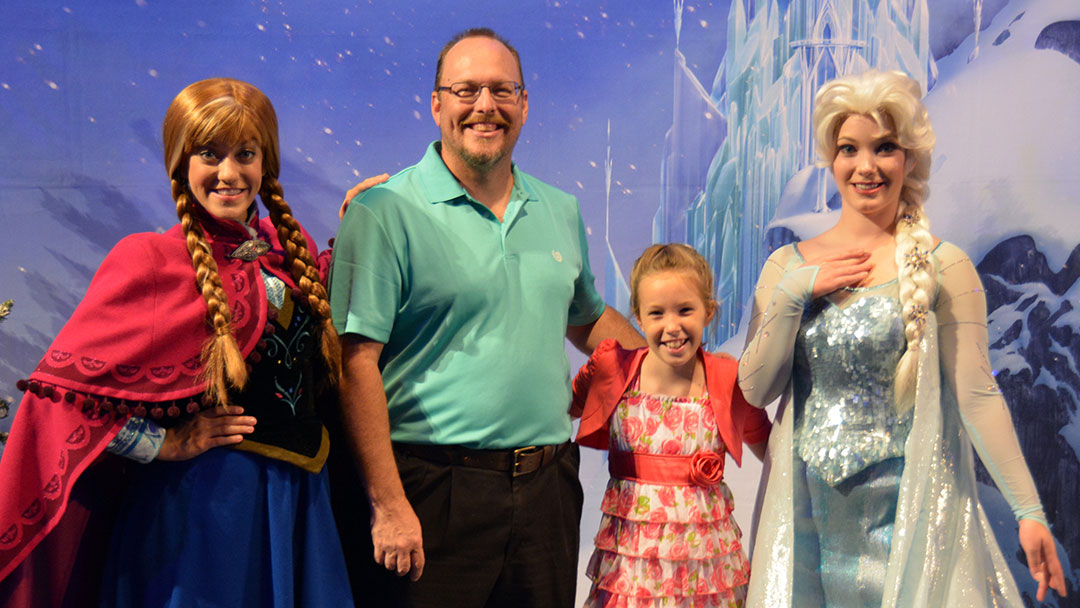 At the end of the breakfast, the DisEvent team presented everyone with their own special Mickey ears as well!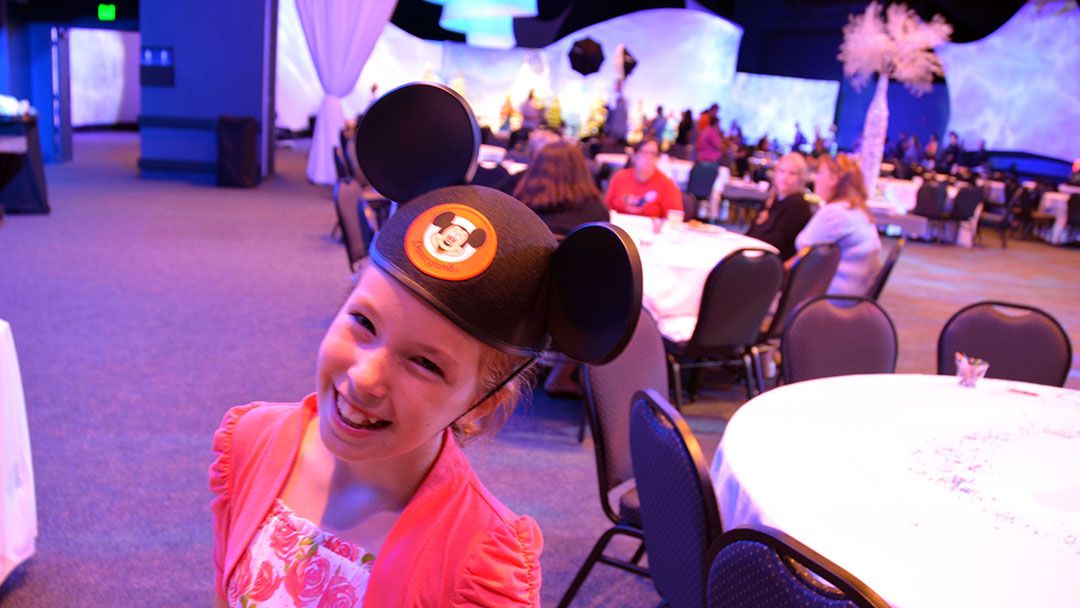 Children always find the most interesting ways to have fun.  I bet they remember playing in the "snow," (glitter) as long as they remember meeting Anna and Elsa.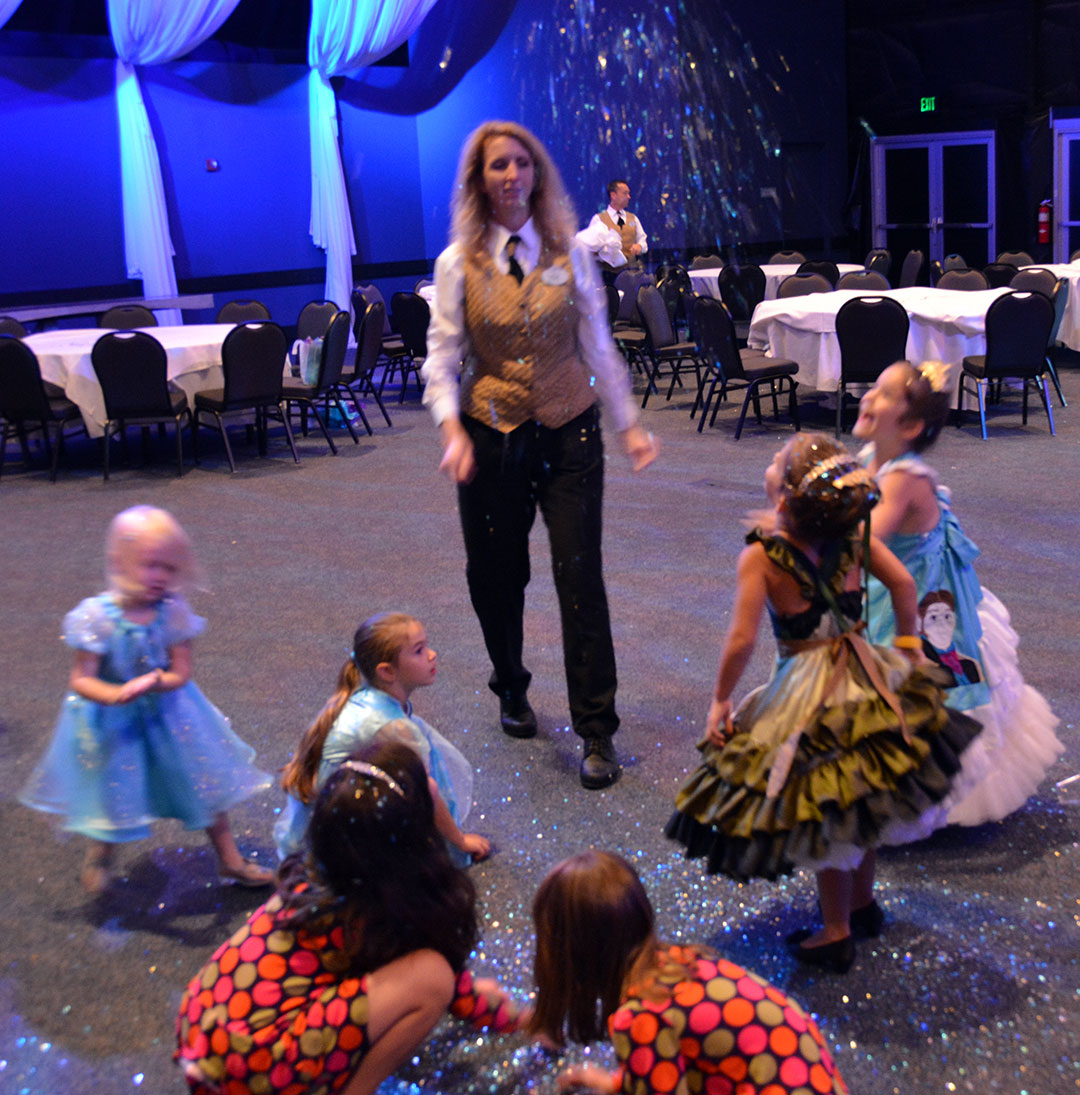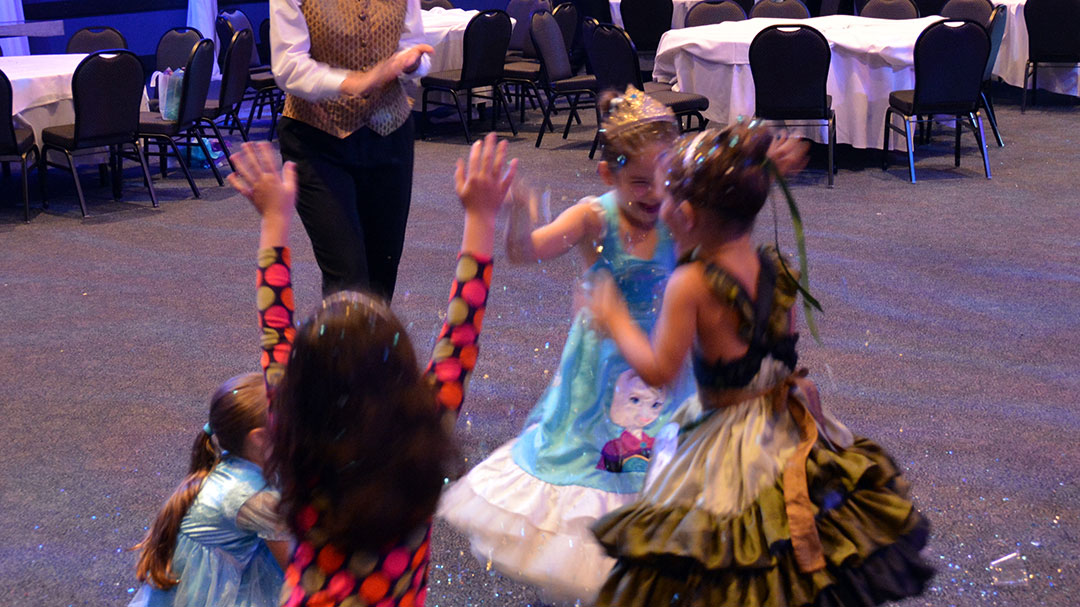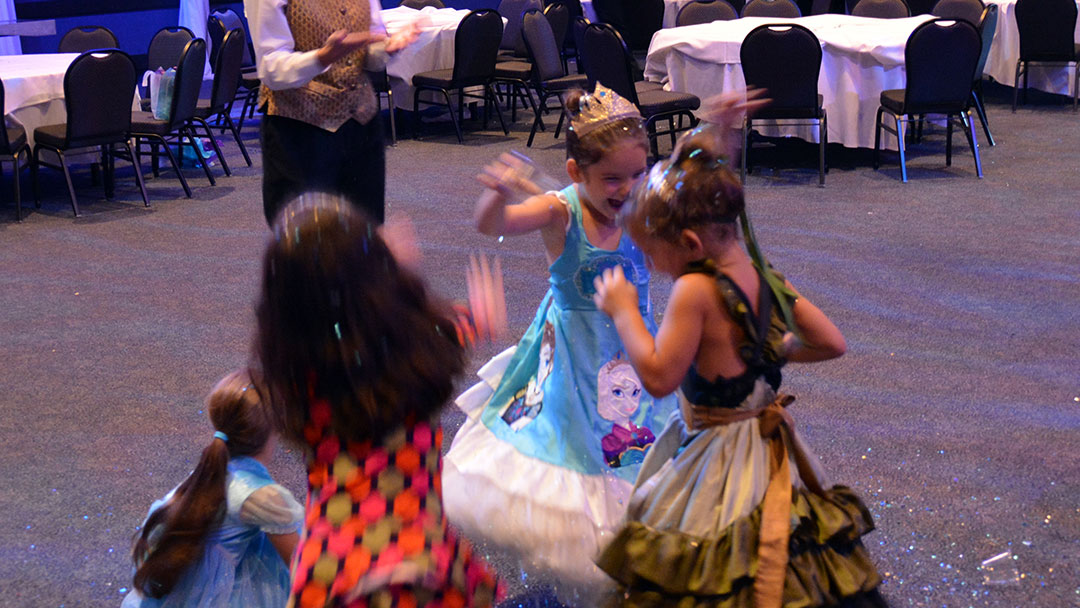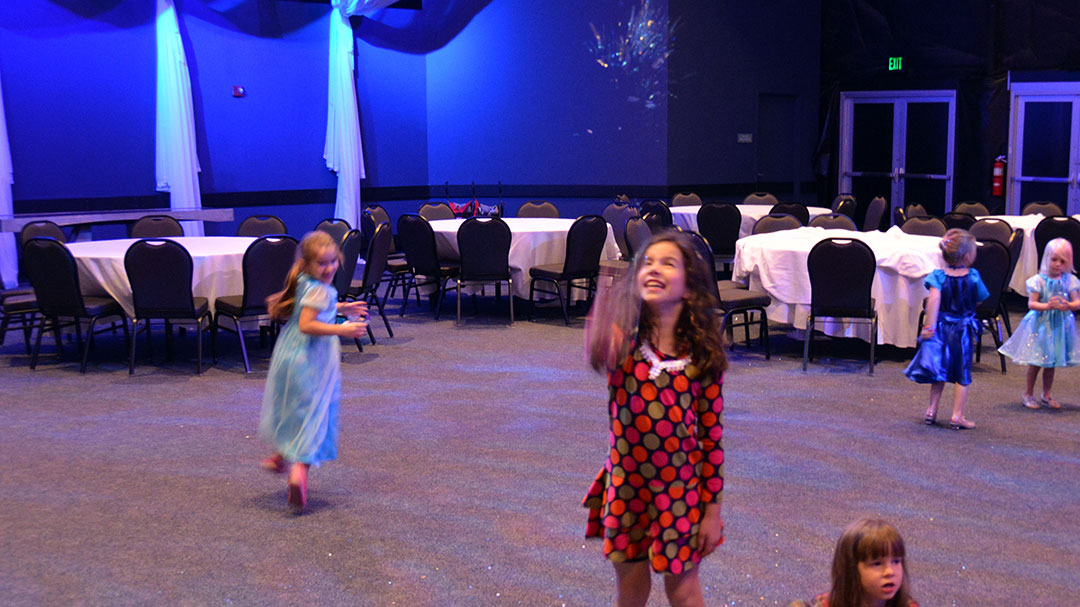 Overall I felt that this was actually a good value at $99 per person.  I was surprised that they offered the certificate, the breakfast, the well designed room, the meet and greet and the Mickey ears for that price.  Some might find that an event like this is outside their budget, but it's about the same price as a ticket to a sporting event and my little girl had some wonderful play time as well.  I hope this team does some more events in the future.