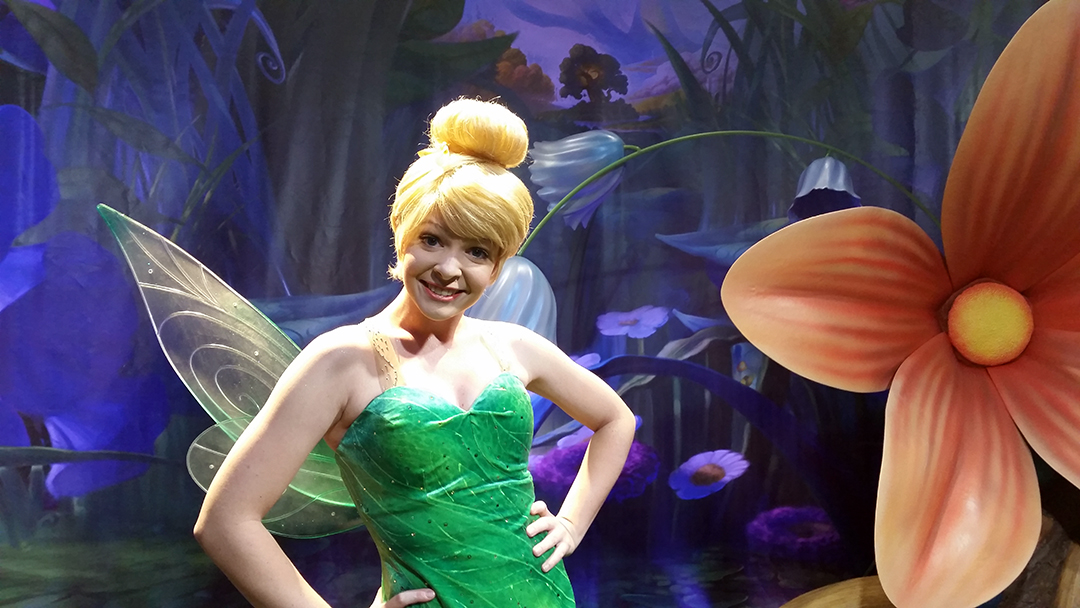 Just moments ago Tinker Bell moved to Town Square Theater.  She is currently only meeting by herself.   Her fairy friends no longer meet in Walt Disney World! Just stay to your right as you enter the Magic Kingdom.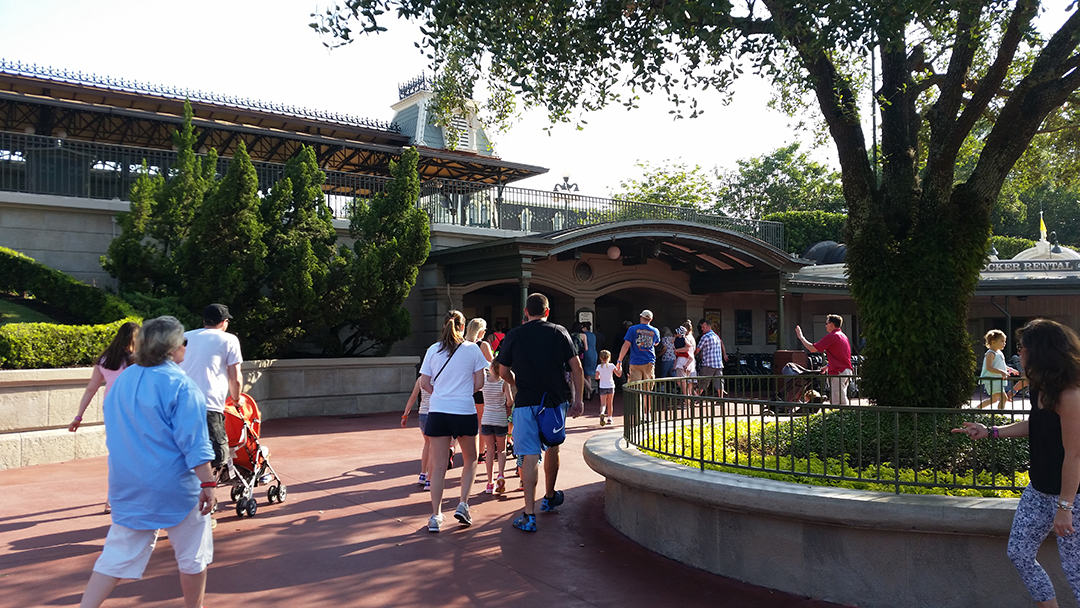 Town Square Theater is on your right.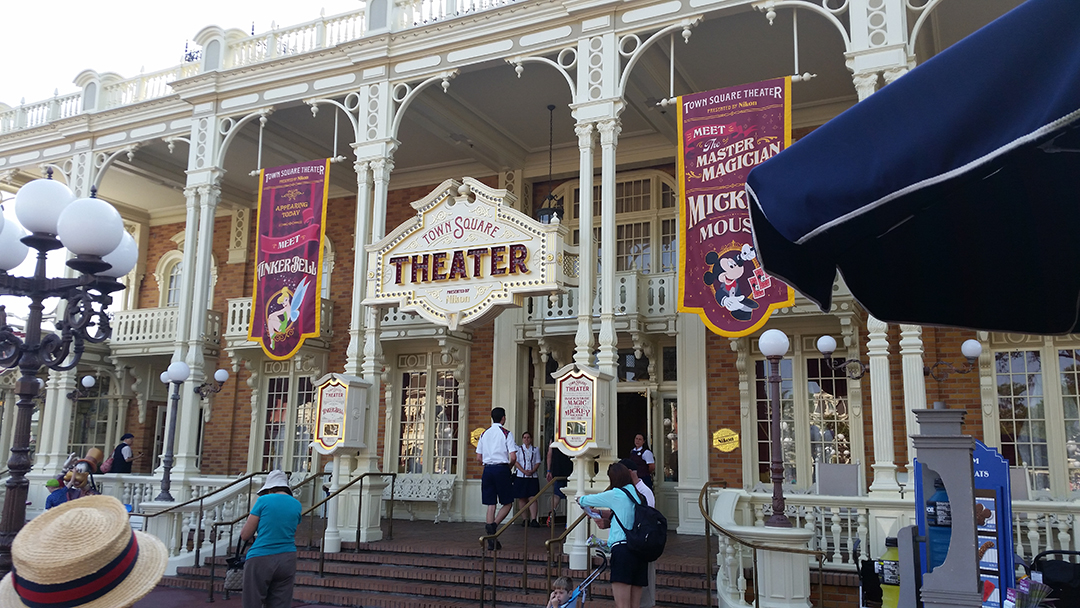 Tinker Bell is located on the left side of the entrance and Mickey is on the right.
There's some magic windows in the queue, but they weren't doing anything on the first morning.
There is one line dedicated for future fp+ usage and one for stand by.  The stand by line is on the right and the fastpass+ line is on the left.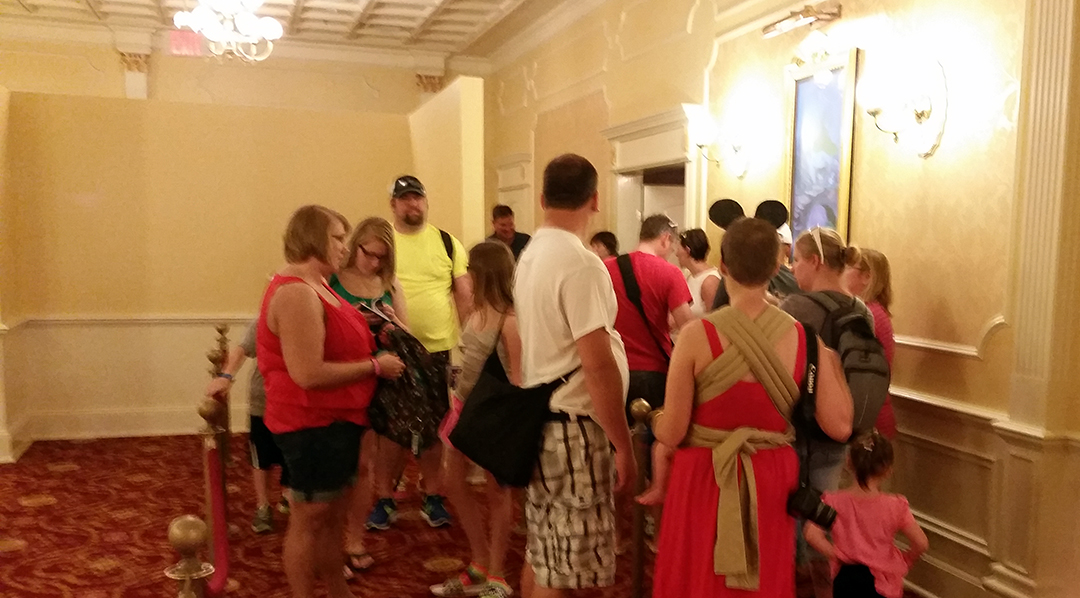 On the first morning Mickey Mouse was much more popular than Tinker Bell, but most park guests don't know that Tink is in the front of the park yet.  I actually helped a family at the touchpoints by letting them know she has moved.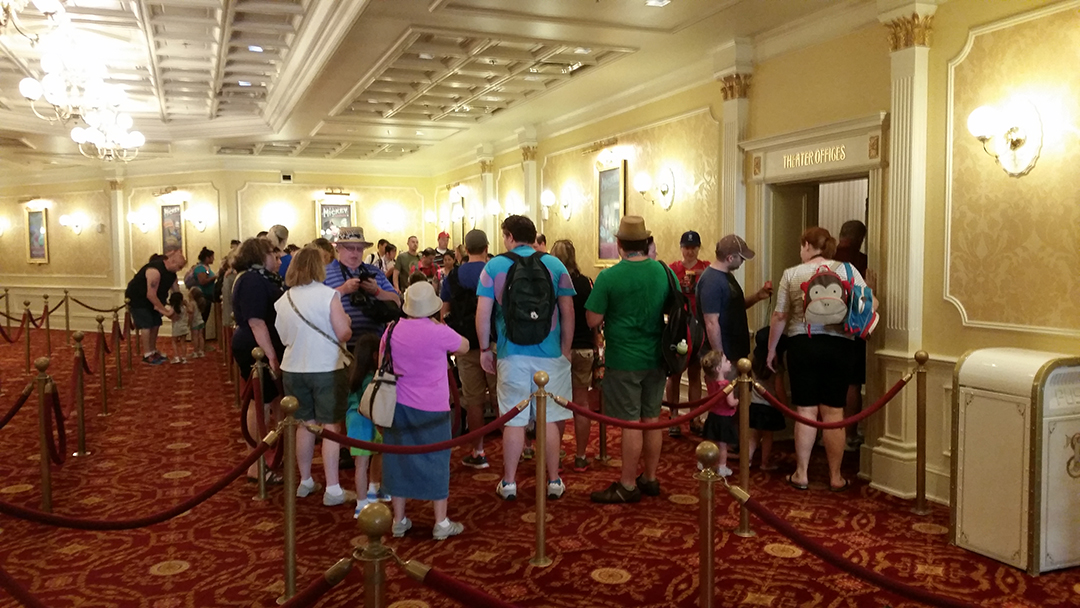 Once you enter through the doorway, there's a little hallway that begins as a brick and vine wall and turns the corner to the magical portal room. (Sorry for the bad photos, I was being rushed and testing my new Samsung Galaxy S5.)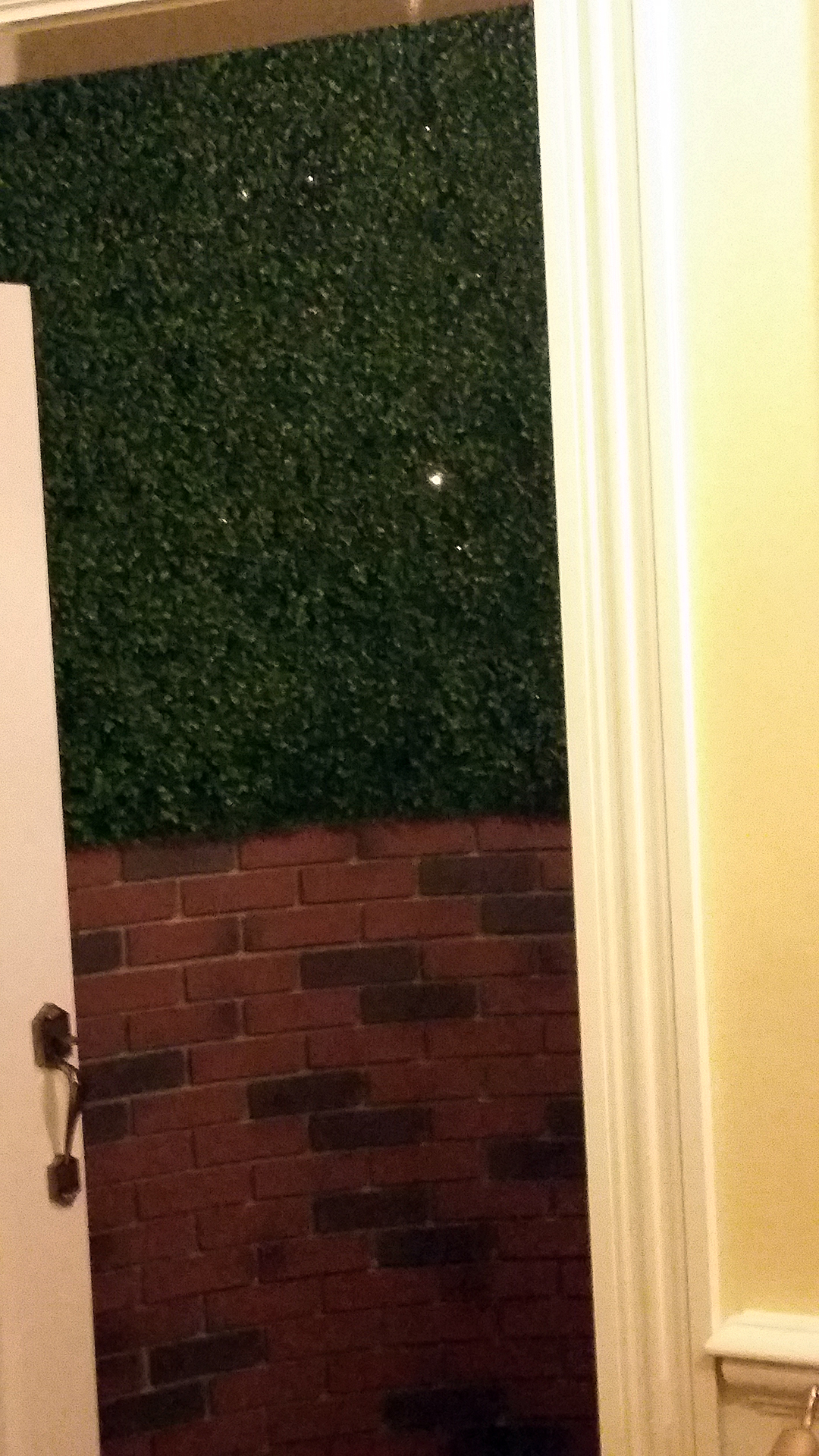 When you turn left it turns into large blades of grass for some reason?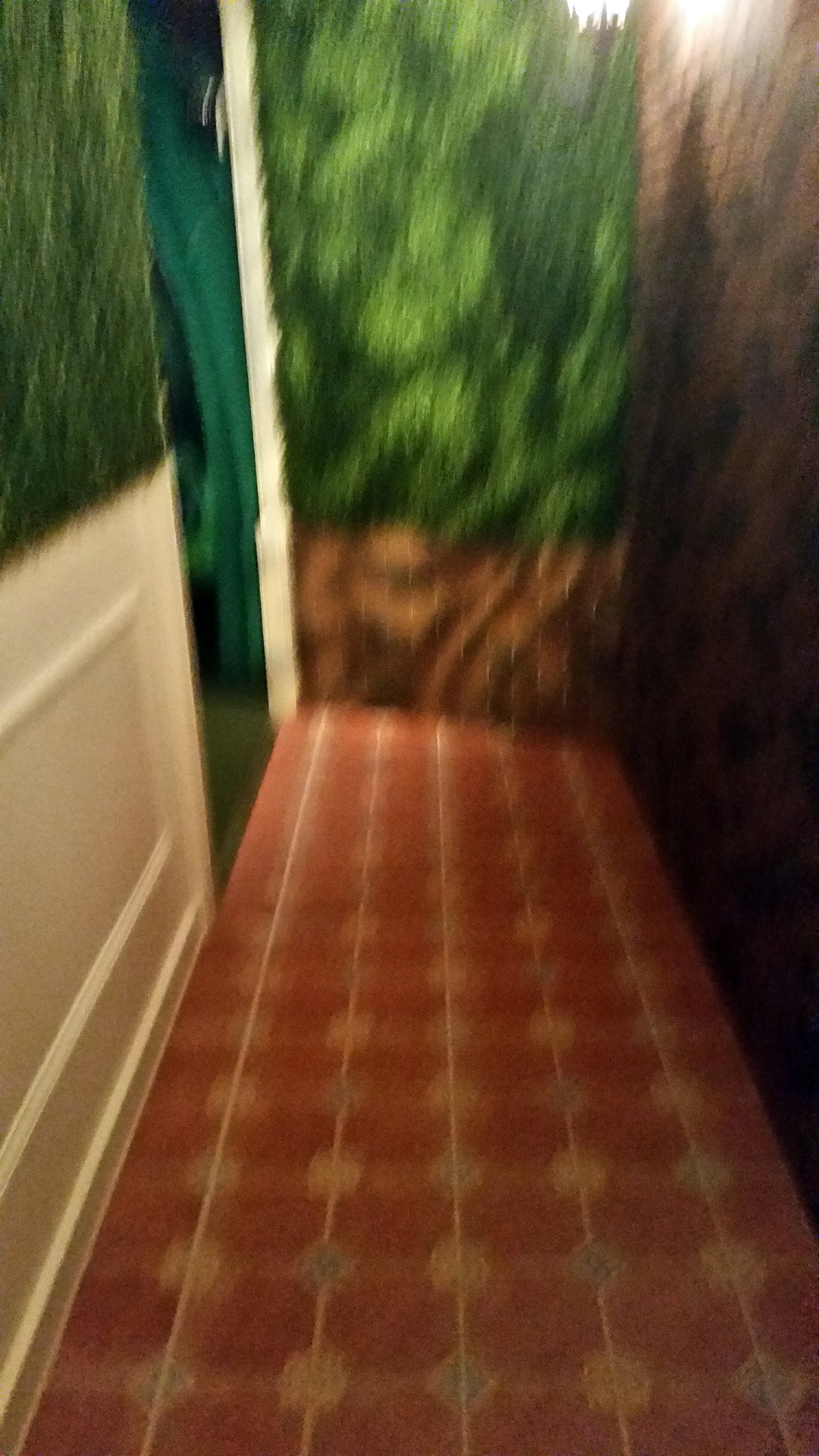 We weren't magical transported yet though?  It was an unusual transition.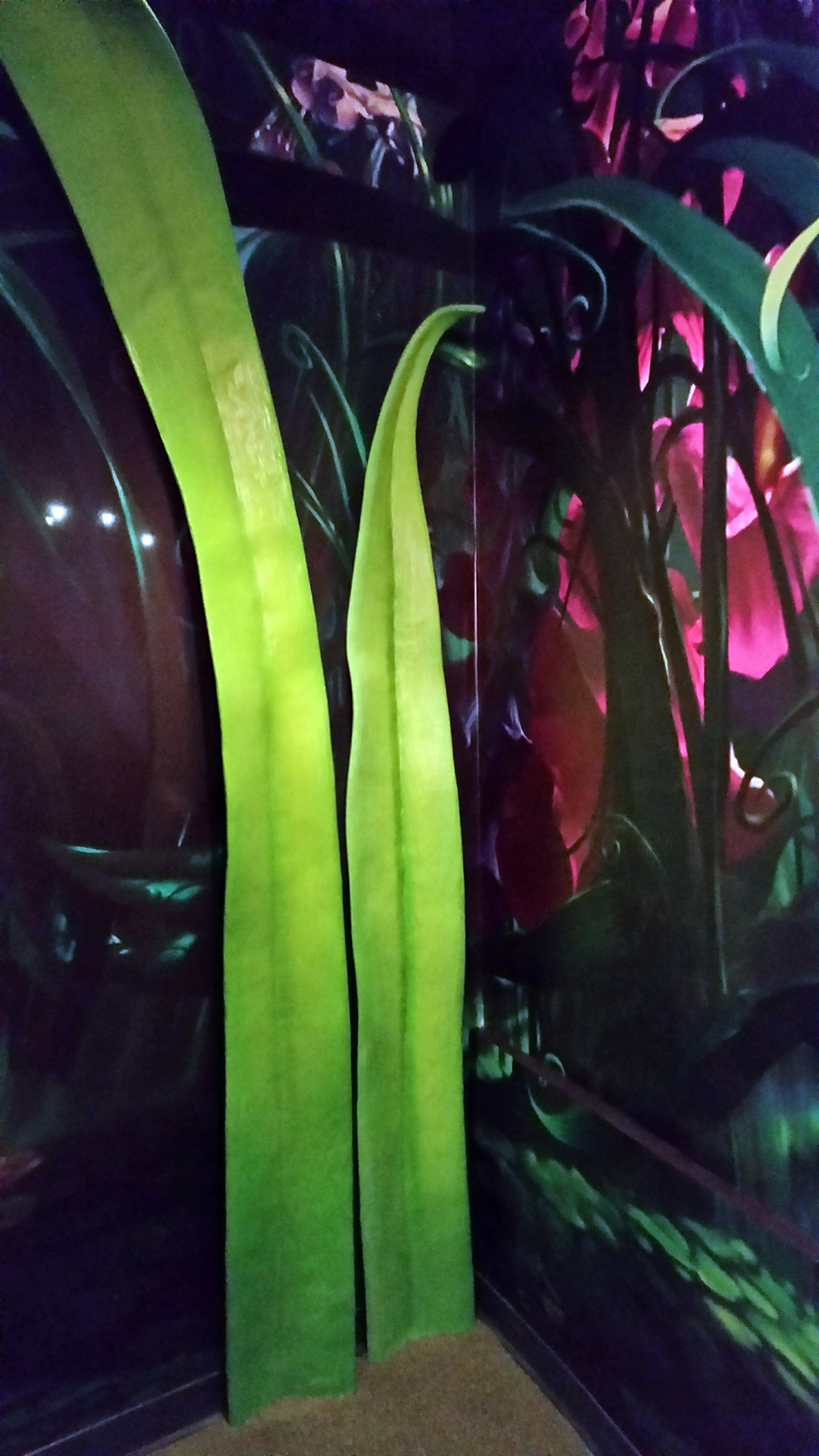 You then turn right into a medium sized room with several other people and a quick spiel is given to take us into Tinker Bell's room.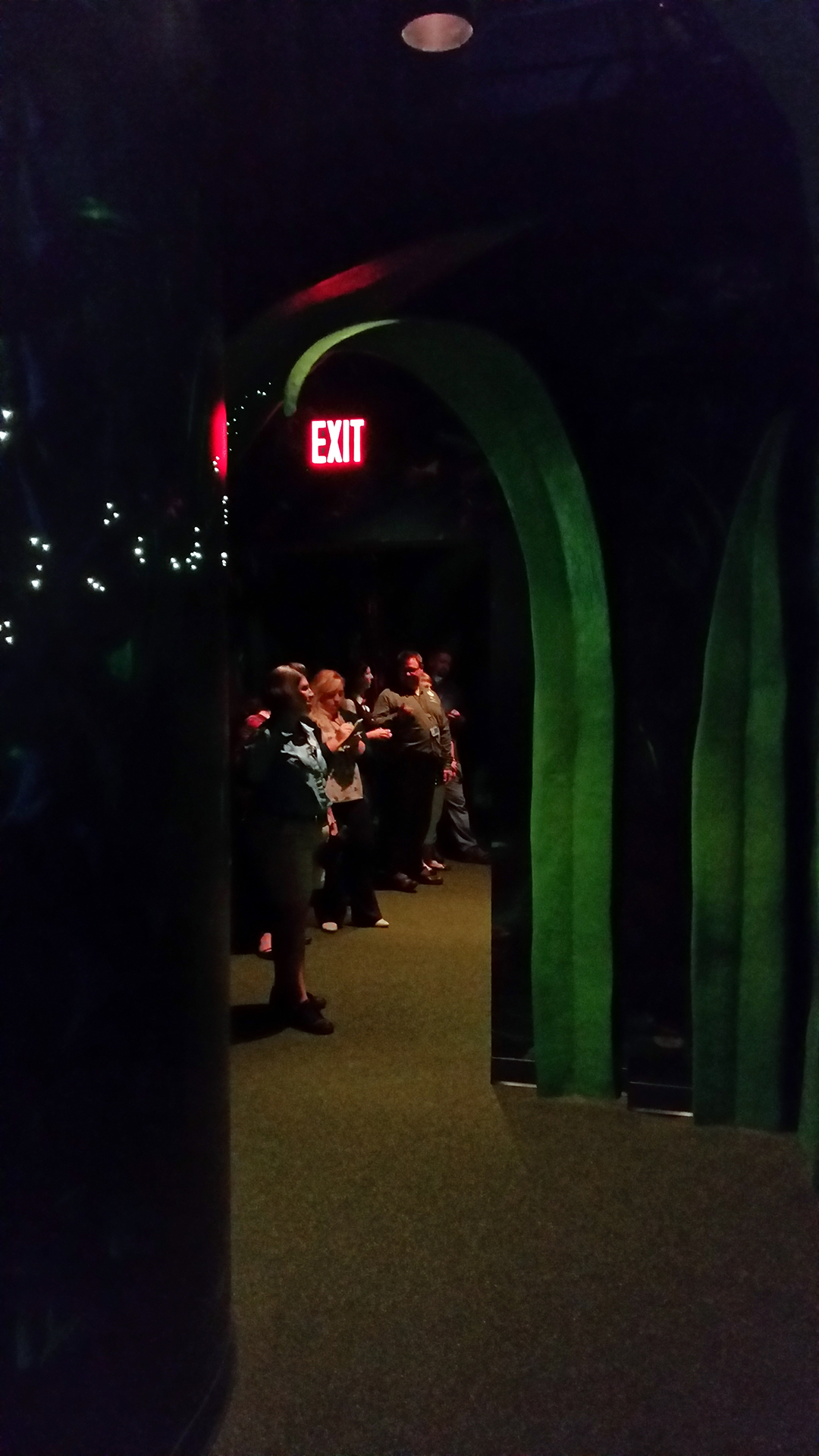 Terrible picture of the room.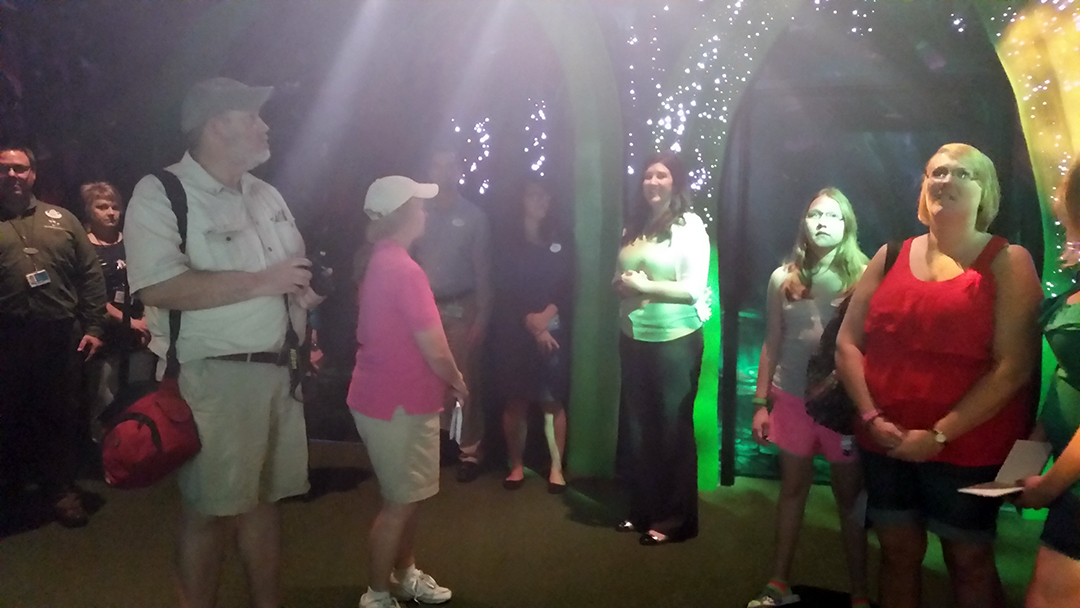 We then meet Tink. I was standing in front of the actual door and didn't realize it.   In the stand by room, it is on the far right. Tink was peppy as always and ready to show off her new space.
I think I had mastered the S5 a little better than the photographer.  2 of my pics were of his finger :) This is the best of the bunch.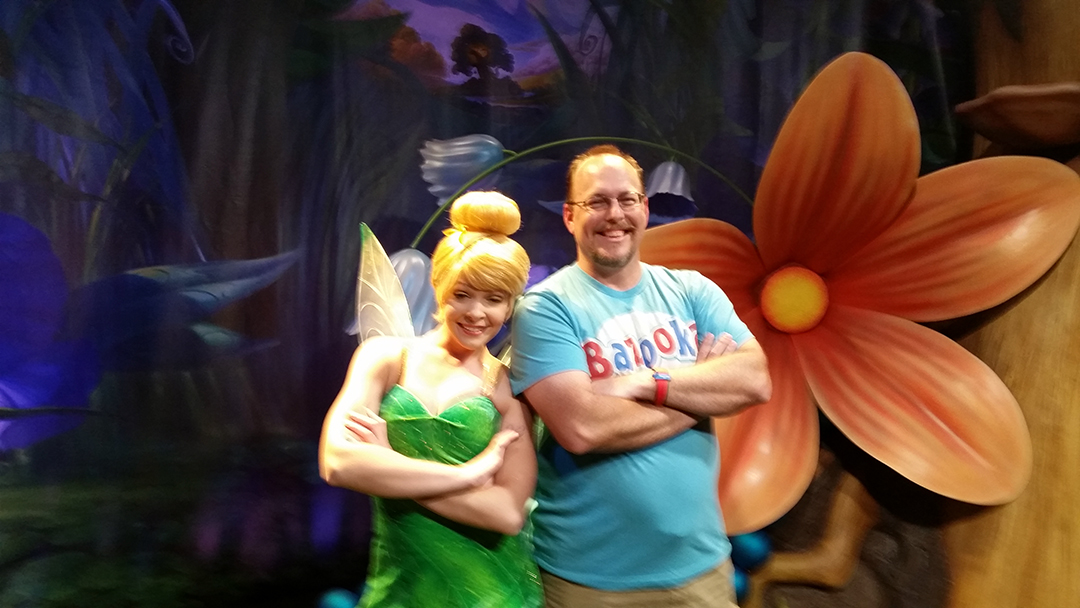 Here's a pic of the background.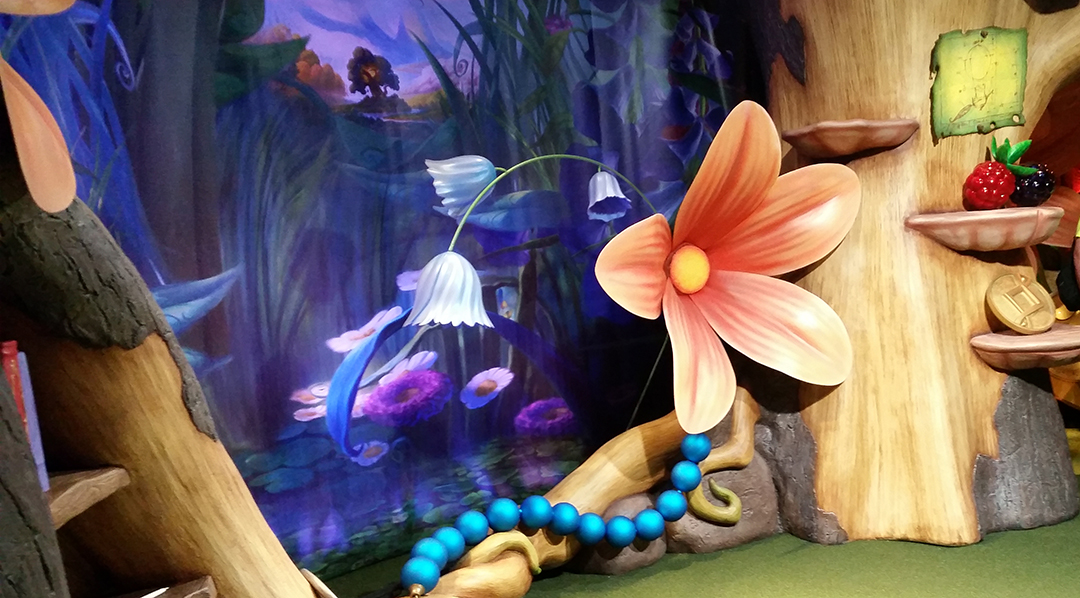 It wouldn't be Disney World if they weren't selling you some merchandise at the end of the meet.  I think they'd sell more by making you wait in a merch room though.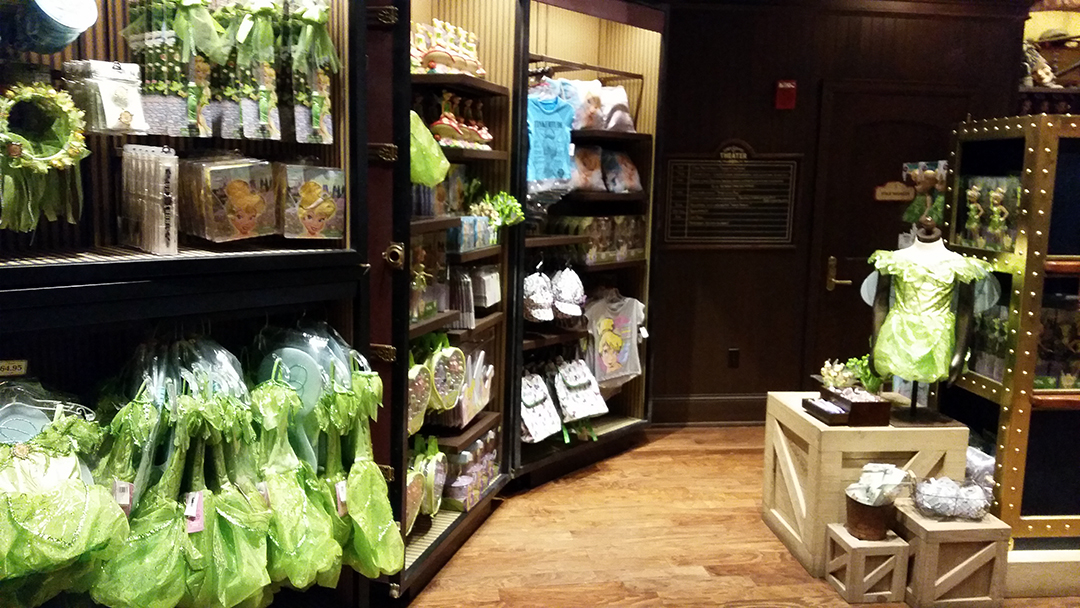 The posted wait was 25 minutes for the stand by side and it took me 18. The meet area is reminiscent of the old Fantasyland room and is quite well done. I'll be sure to come back with my girls to meet her again. Any questions?