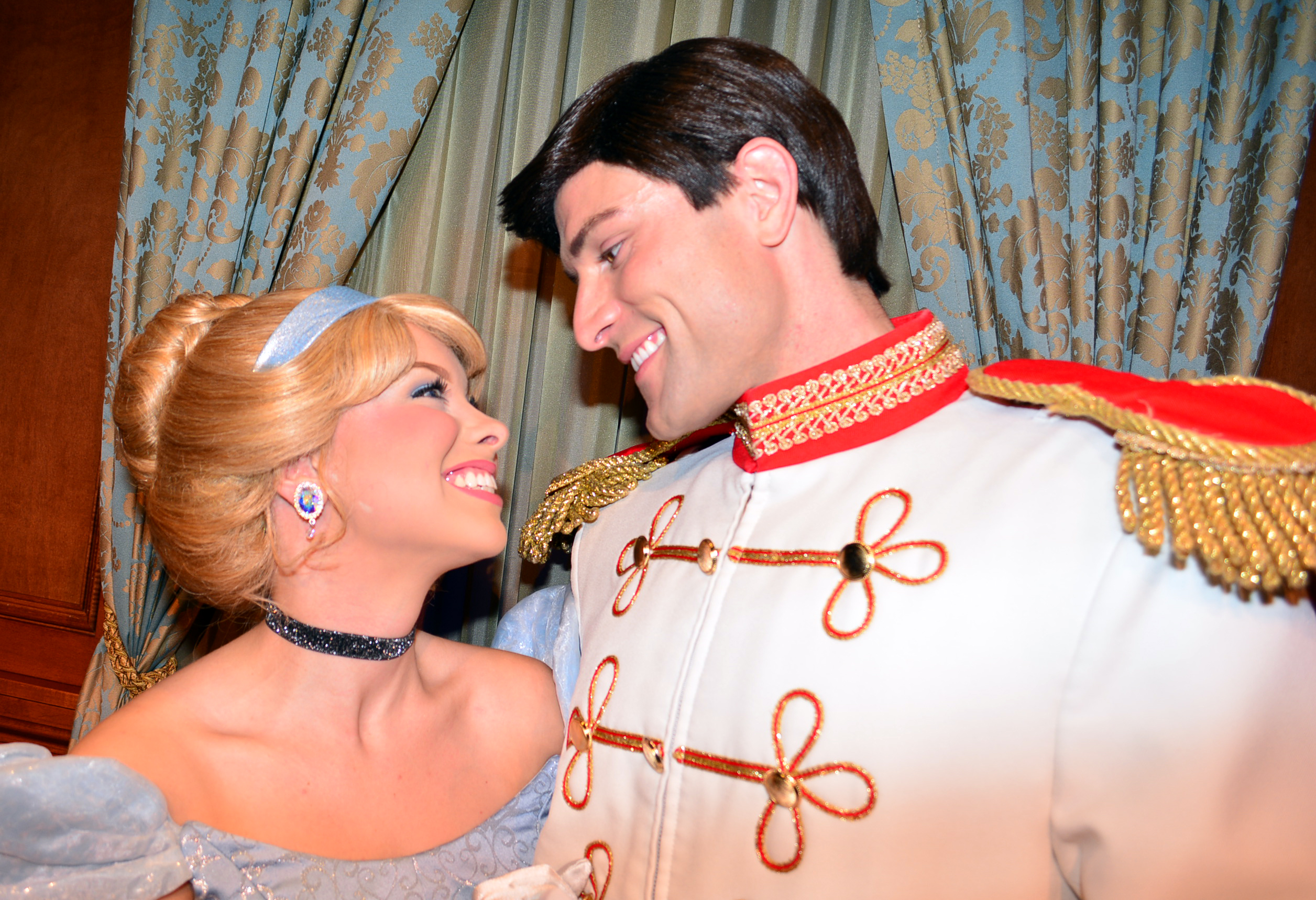 UPDATE:  I have friends who reported waits in excess of 165 minutes for Flynn Rider and used Fastpass+ to meet them and it took them 90 minutes!
Some of Disney's most popular Princes made a special appearance today to celebrate Valentine's Day at the Magic Kingdom.  It was kind of funny, because the Cast Members were either being really coy about the experience in an attempt to keep the somewhat surprise or they had no knowledge who would be available.
Upon reaching the TTC, they had a bunch of pretty red and white Valentine's Day balloons.  Most of them were totally gone by lunch.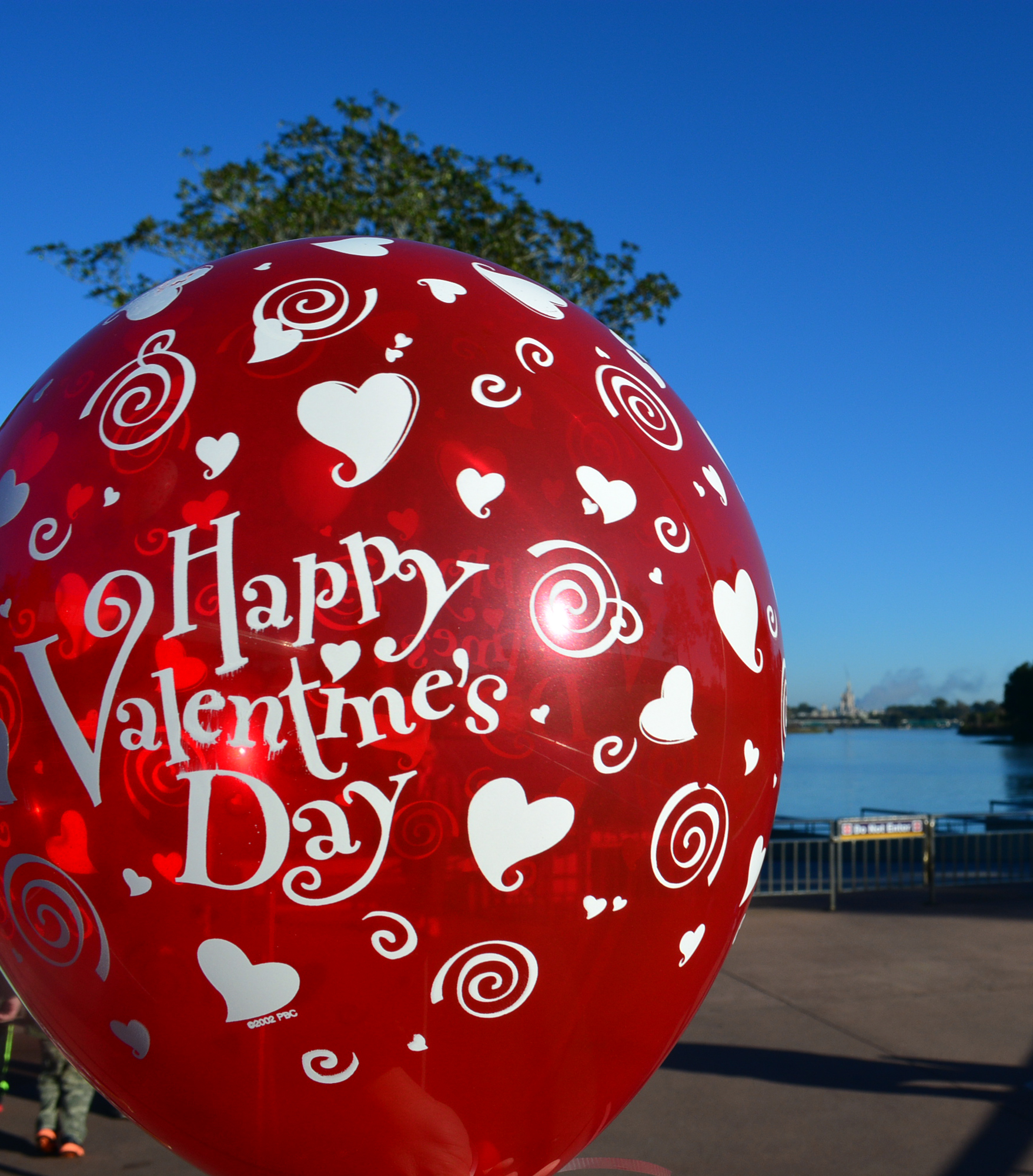 Naveen and Bert were able to join the train ride from Storybook Circus to Main Street with the Welcome Show family of the day today.
I started out in hopes of getting to meet Merida.  It was cold out, so I hoped she would be in her cold weather gear, but she didn't appear for her first meet and the next one would start at 9:55am, so I left the line to be the first to meet Mary Poppins with Bert.  It really helps when you know when and where a character is scheduled to appear :)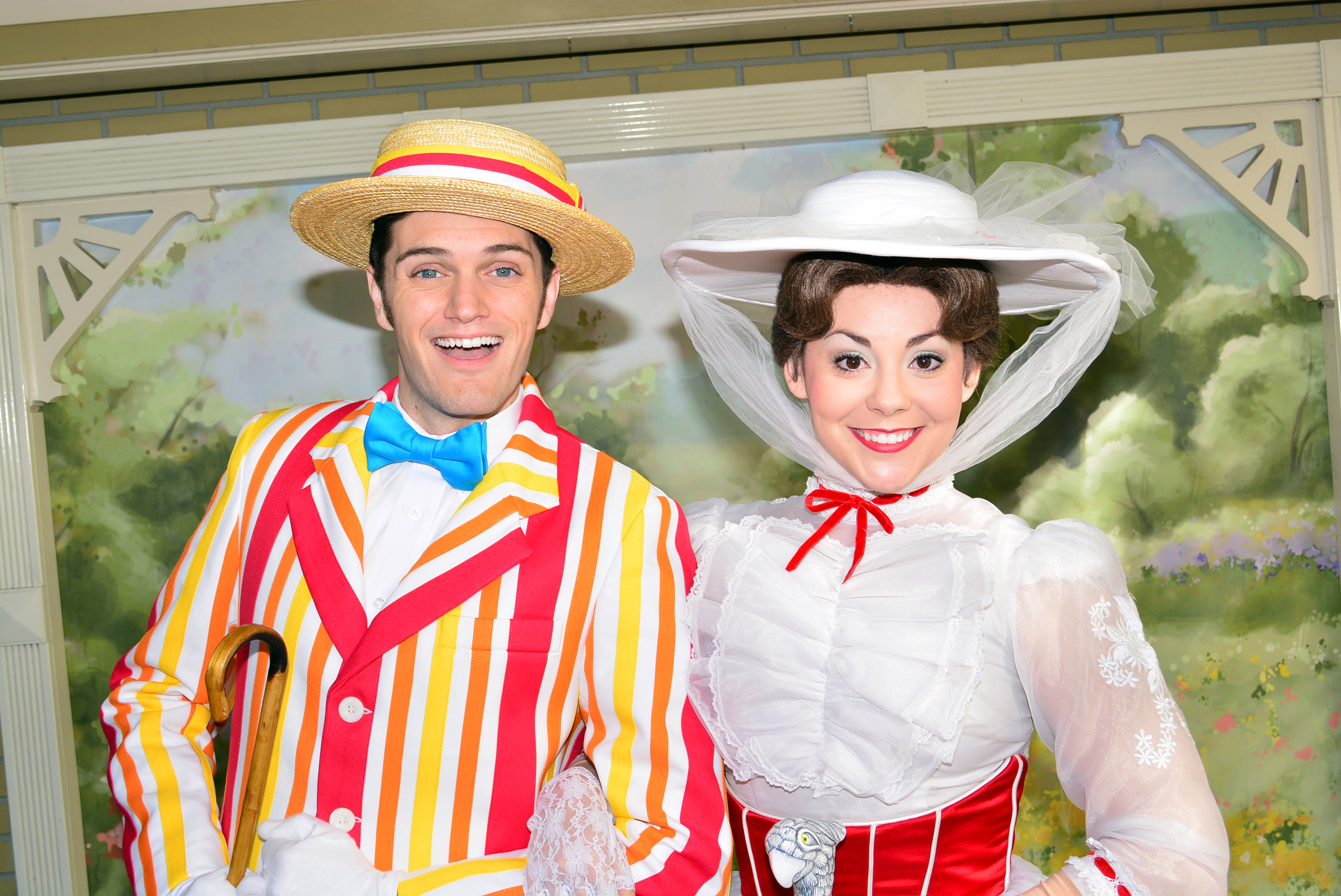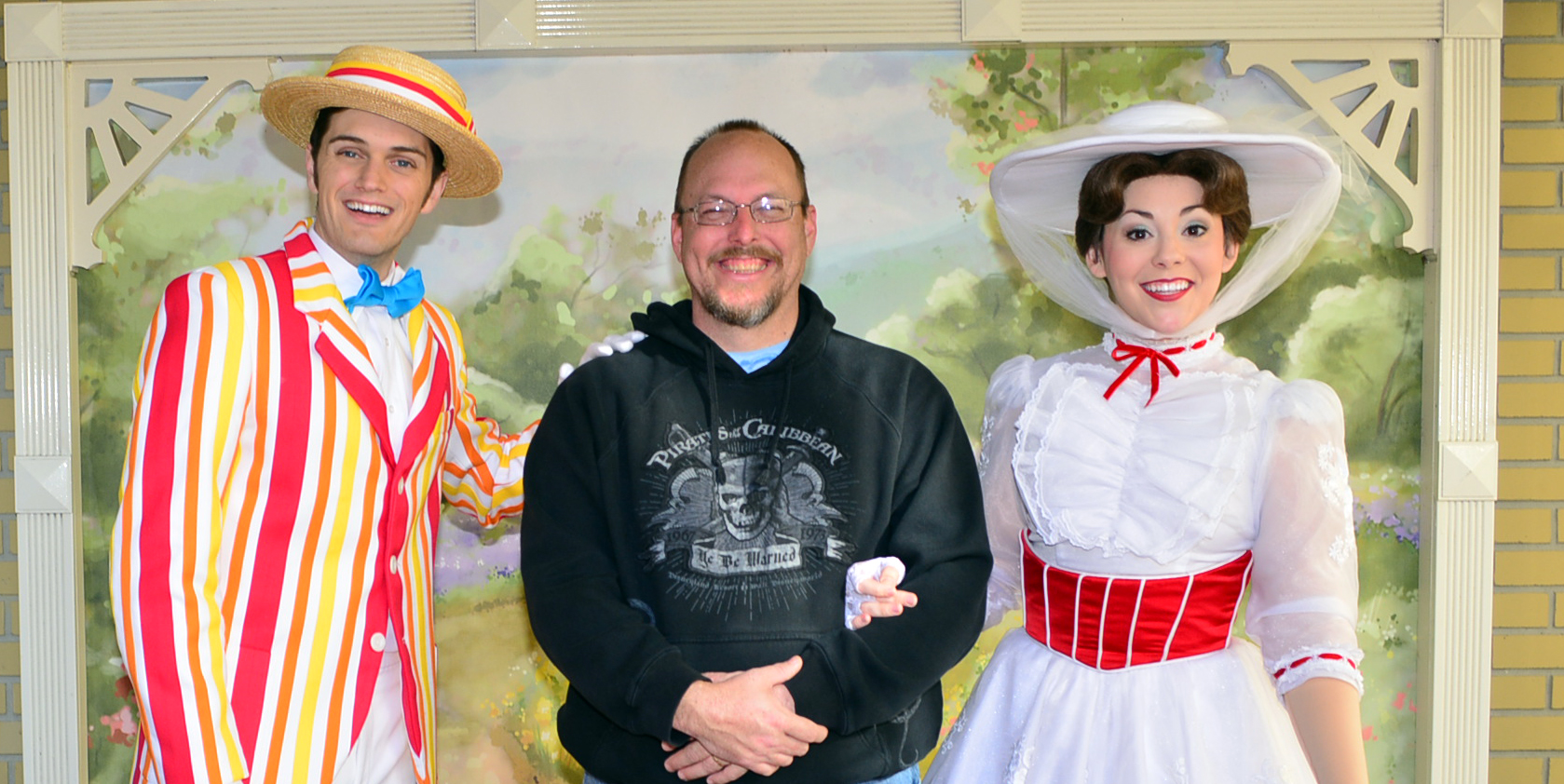 From there I headed to the Tiana and Naveen meet and greet in Liberty Square.  The couple right in front of me waited like 4 minutes then began to walk away.  I said they will appear in 1 more minute and Naveen will be with Tiana.  They didn't believe me.  I think people have a pre-conceived idea about pirates.  Guess what, they appeared in 1 minute and Naveen was with Tiana.  My source knew right when and where the characters would appear.  Way to go unnamed source!  Naveen was happy to be out in the daylight, but likes to sleep in.  He said getting to ride the train was worth it though.  I took a romance pose shot, but it was blurry :(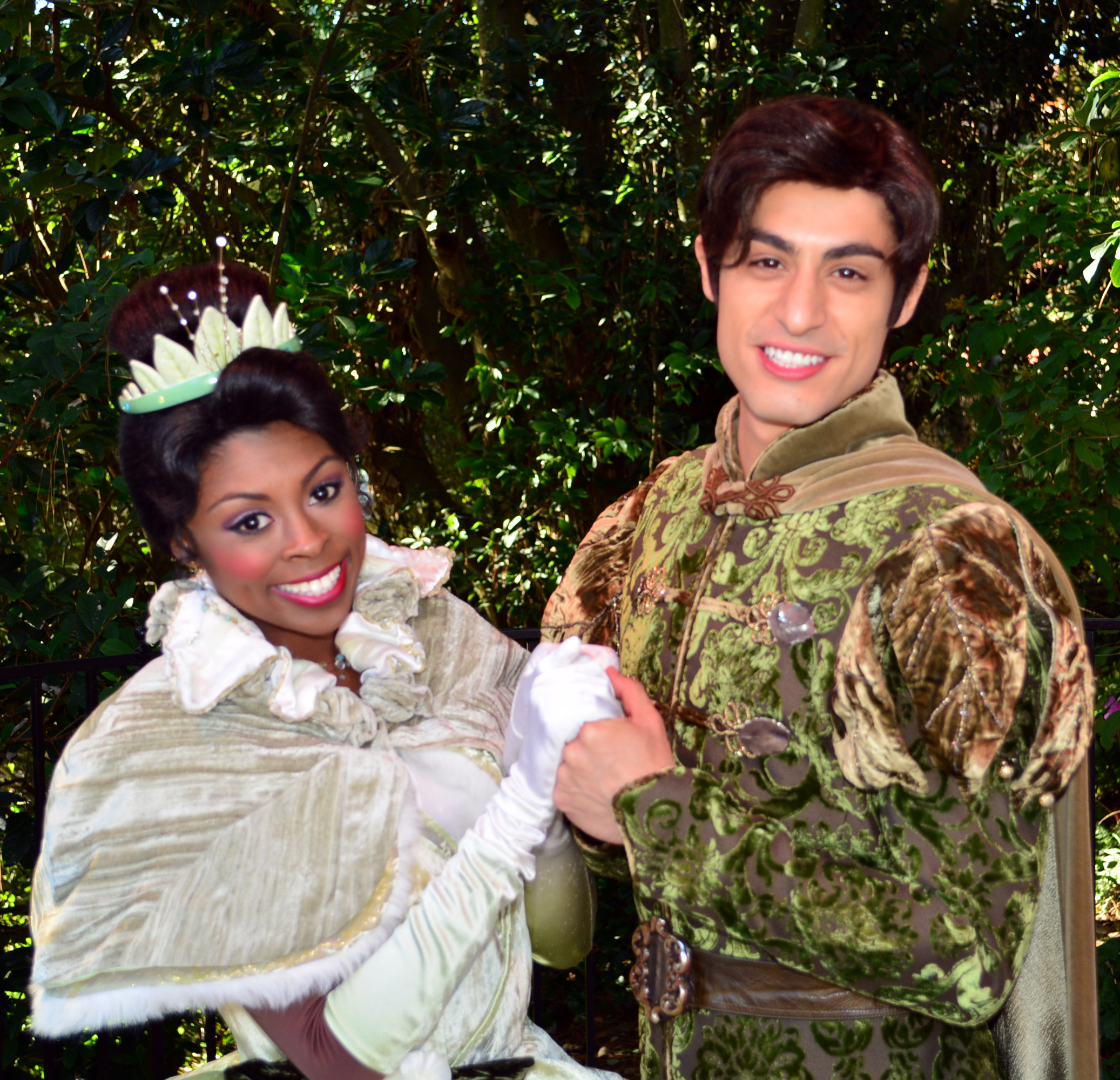 I told Naveen I'm a home wrecker because I'll take the beautiful woman who is good cook and kick him out.  He didn't like that idea because they were married and all.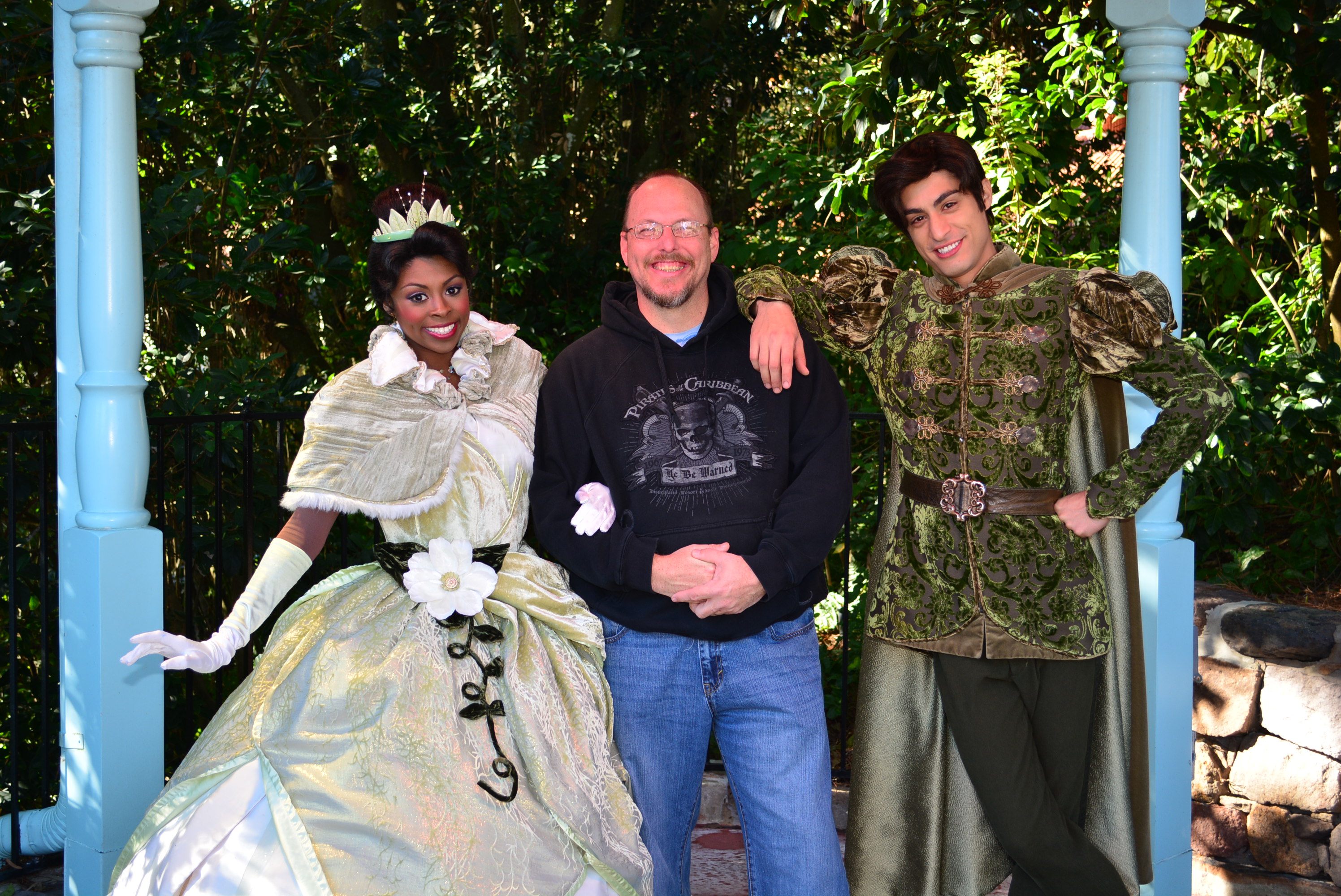 I headed down the path toward Adventureland and found Aladdin and Jasmine who have been displaced during construction, then displaced again because they turned the Adventureland Verandah into a Fastpass+ "kiosk."  Those kiosks things are the scourge of the parks these days.  They multiply like a bad flu virus on a handrail.  Anyways, Aladdin and Jasmine were great as always.  They aren't as stiff and formal as some of the couples can be at times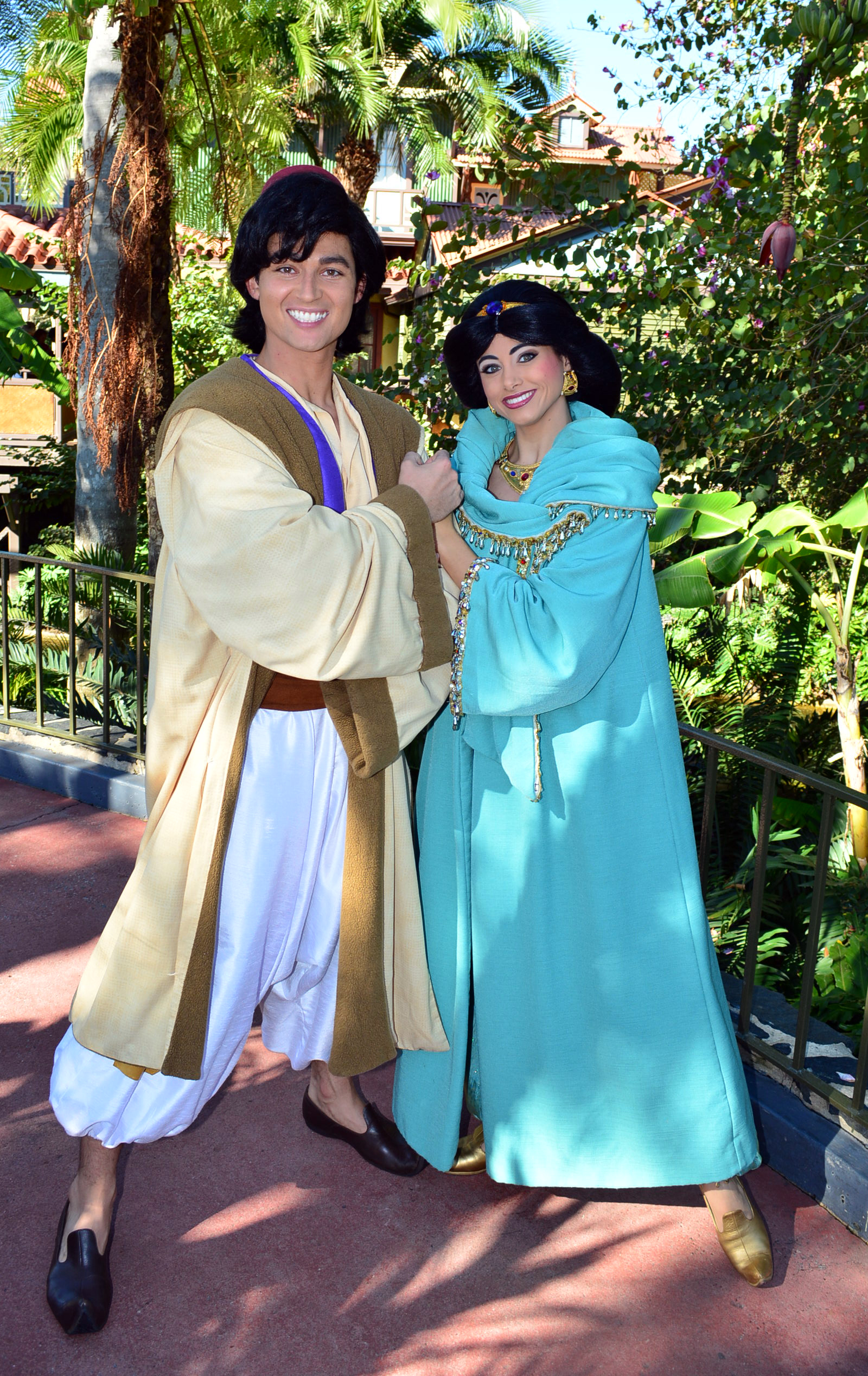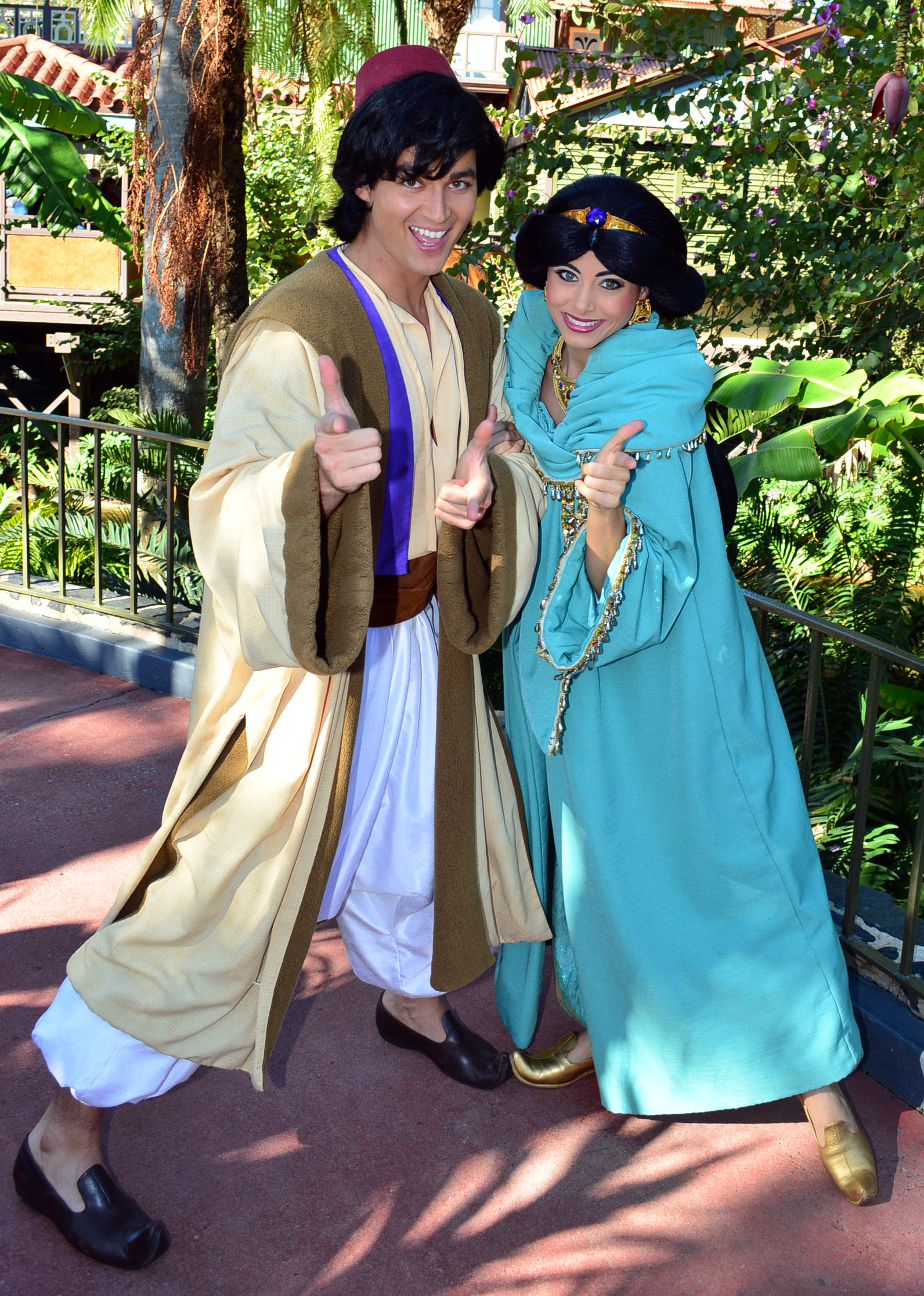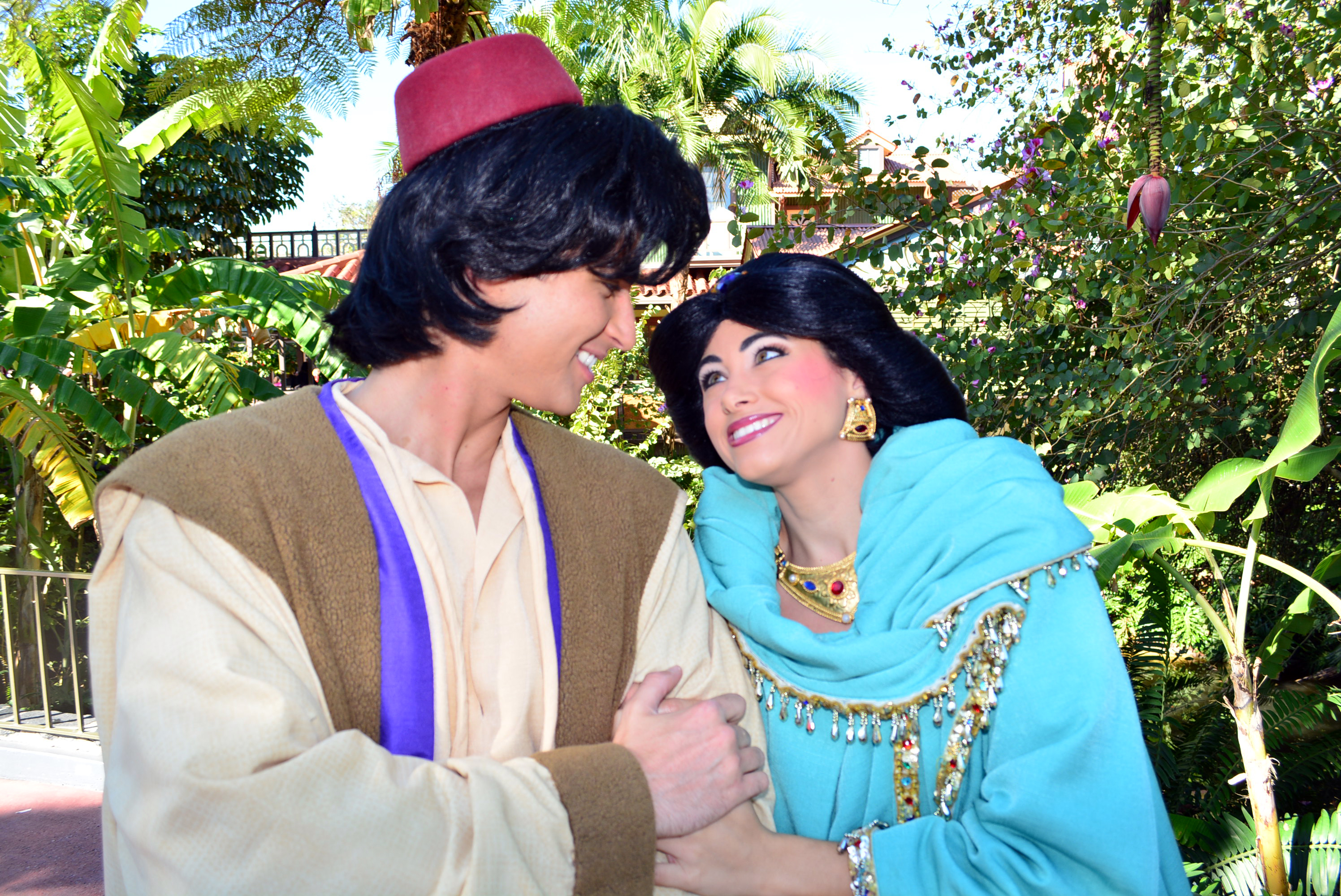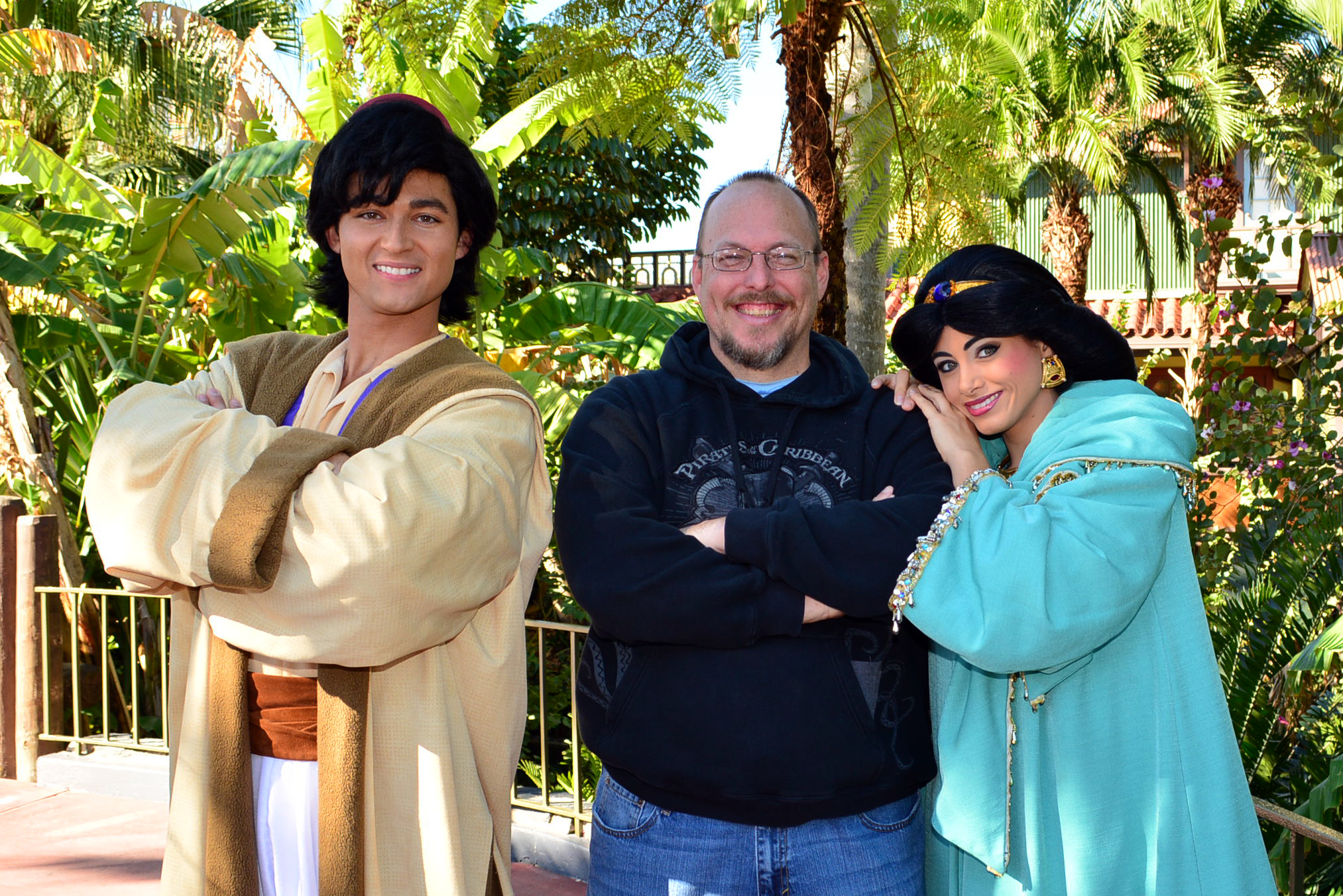 Creative editing :)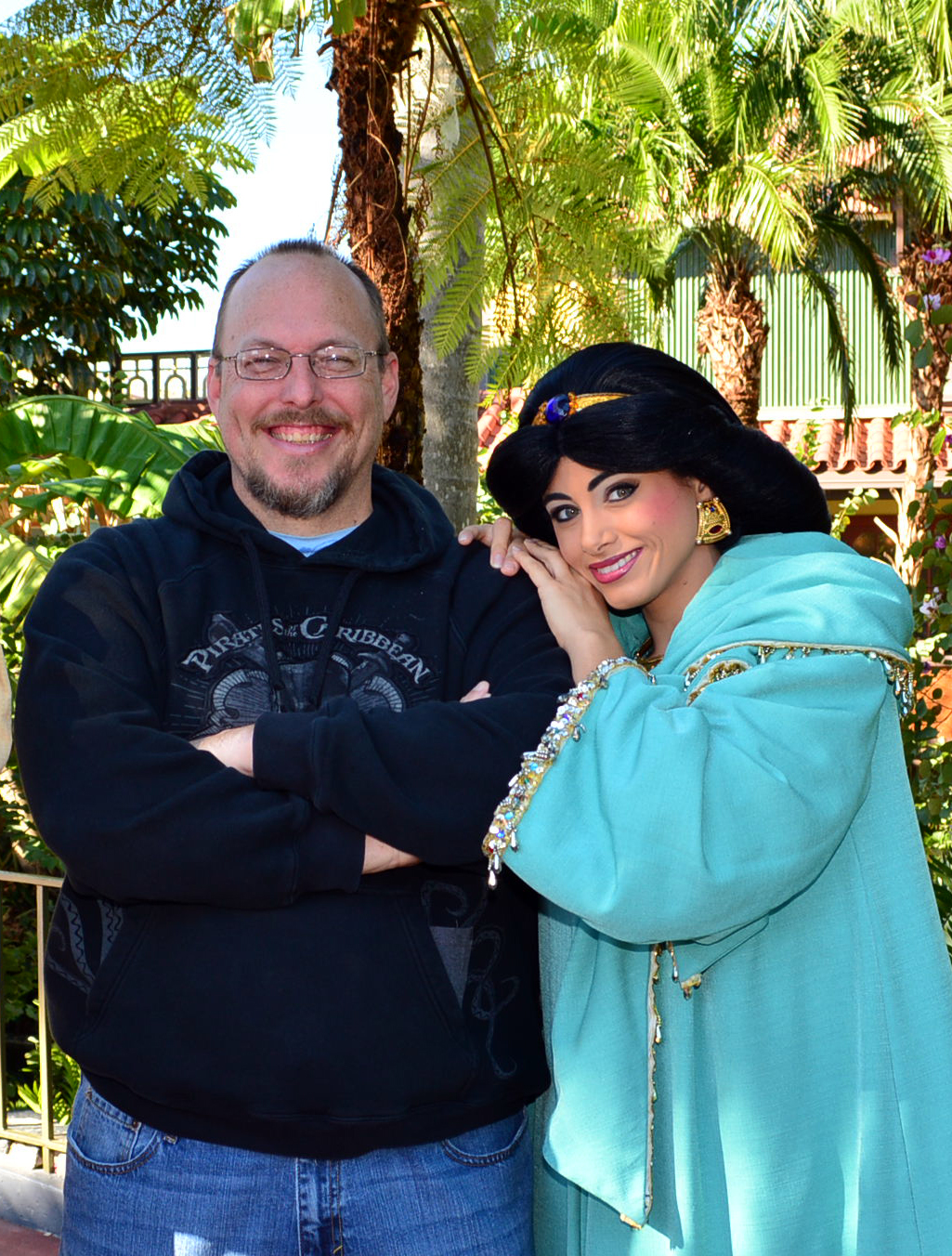 I then headed over to meet Jessie and Woody.  They aren't an in love couple, but Bert and Poppins aren't either, so why not meet them.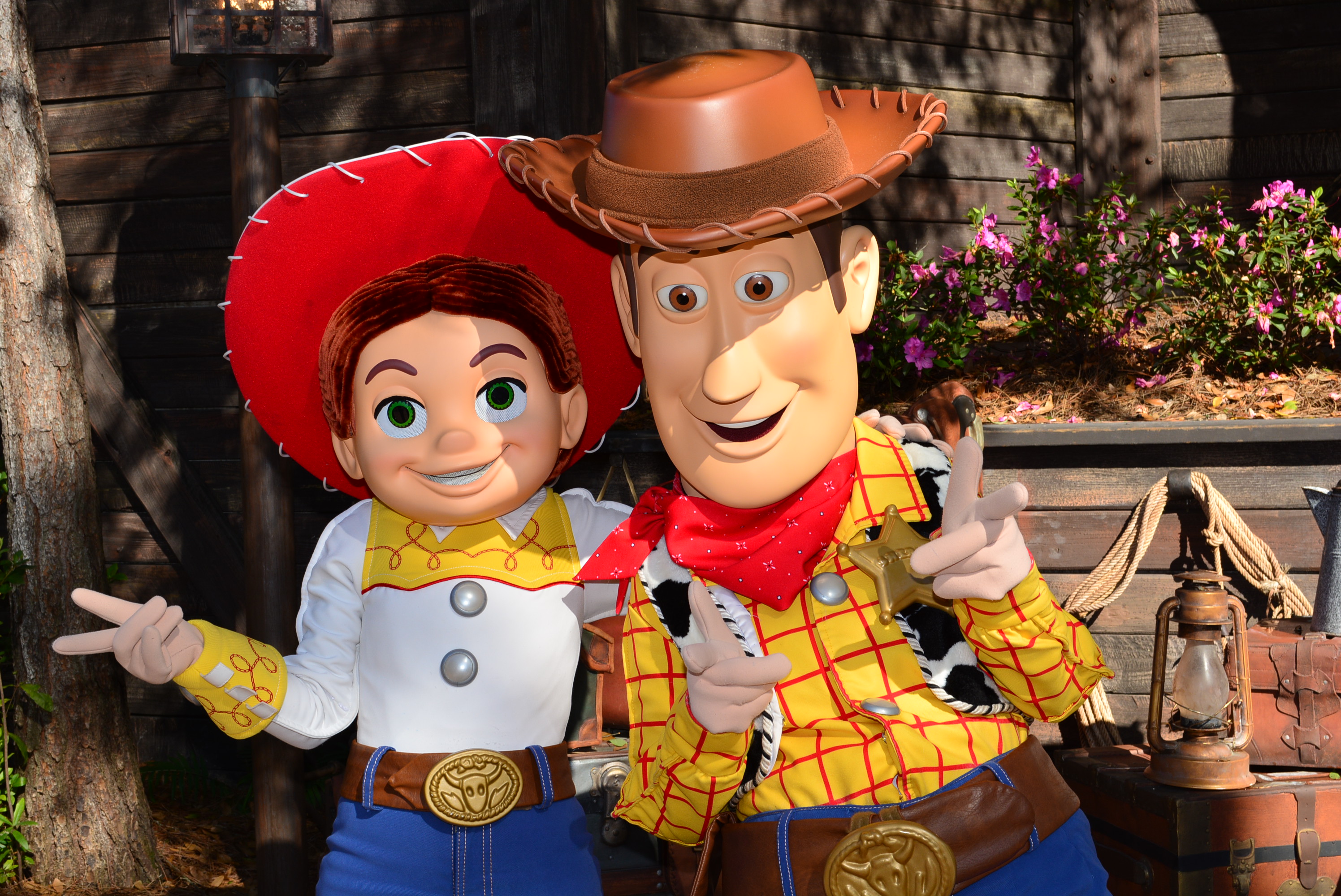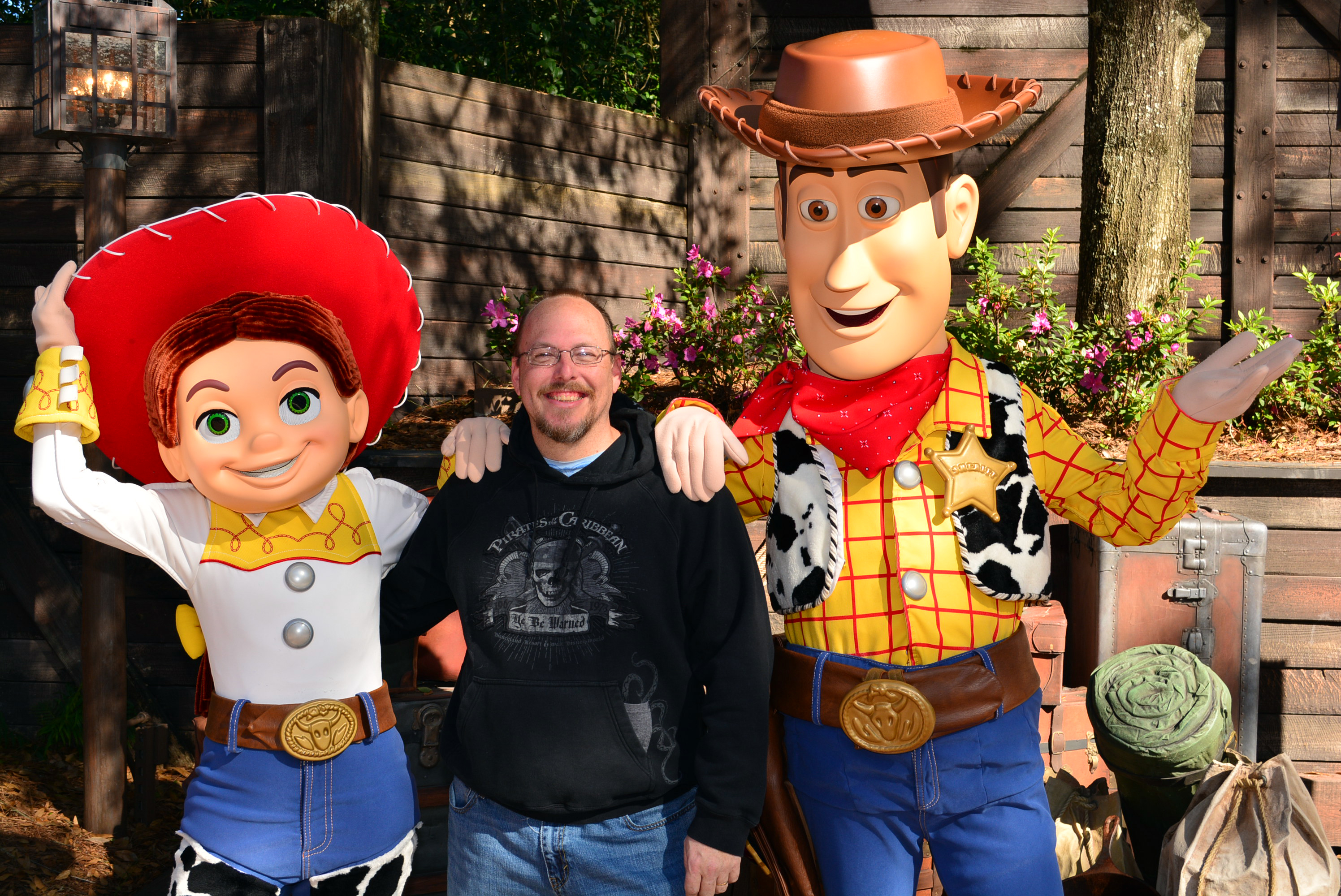 I then used my FP+ to meet Cinderella and her Prince.  Okay, so let's start a good fight.  Disney always calls him "Prince Charming" and even renamed the carrousel in his honor, but HE DOESN'T HAVE A NAME in the movie.  Post away in the comments! Either way, he was a cool prince guy and Cinderella was looking quite lovely.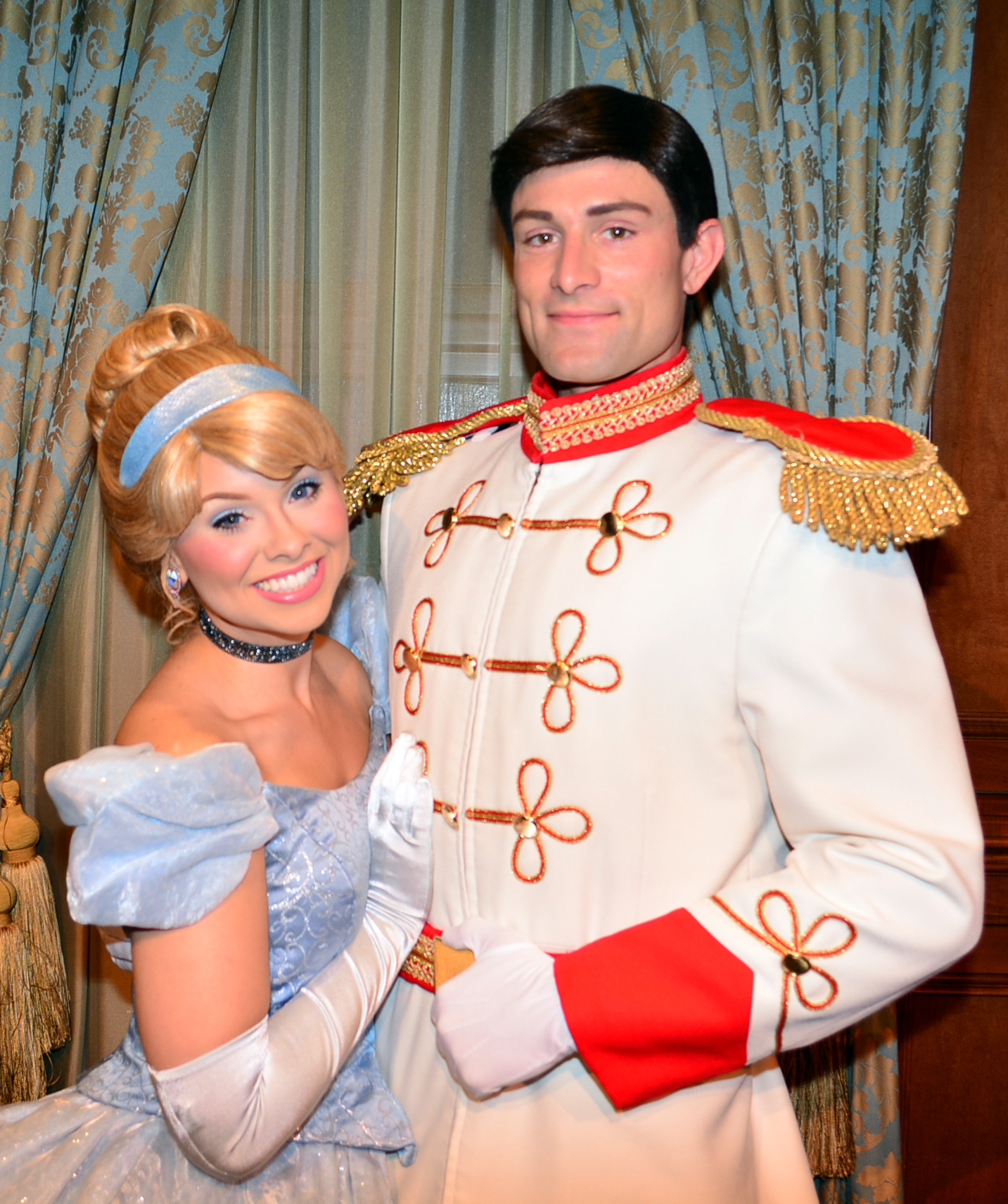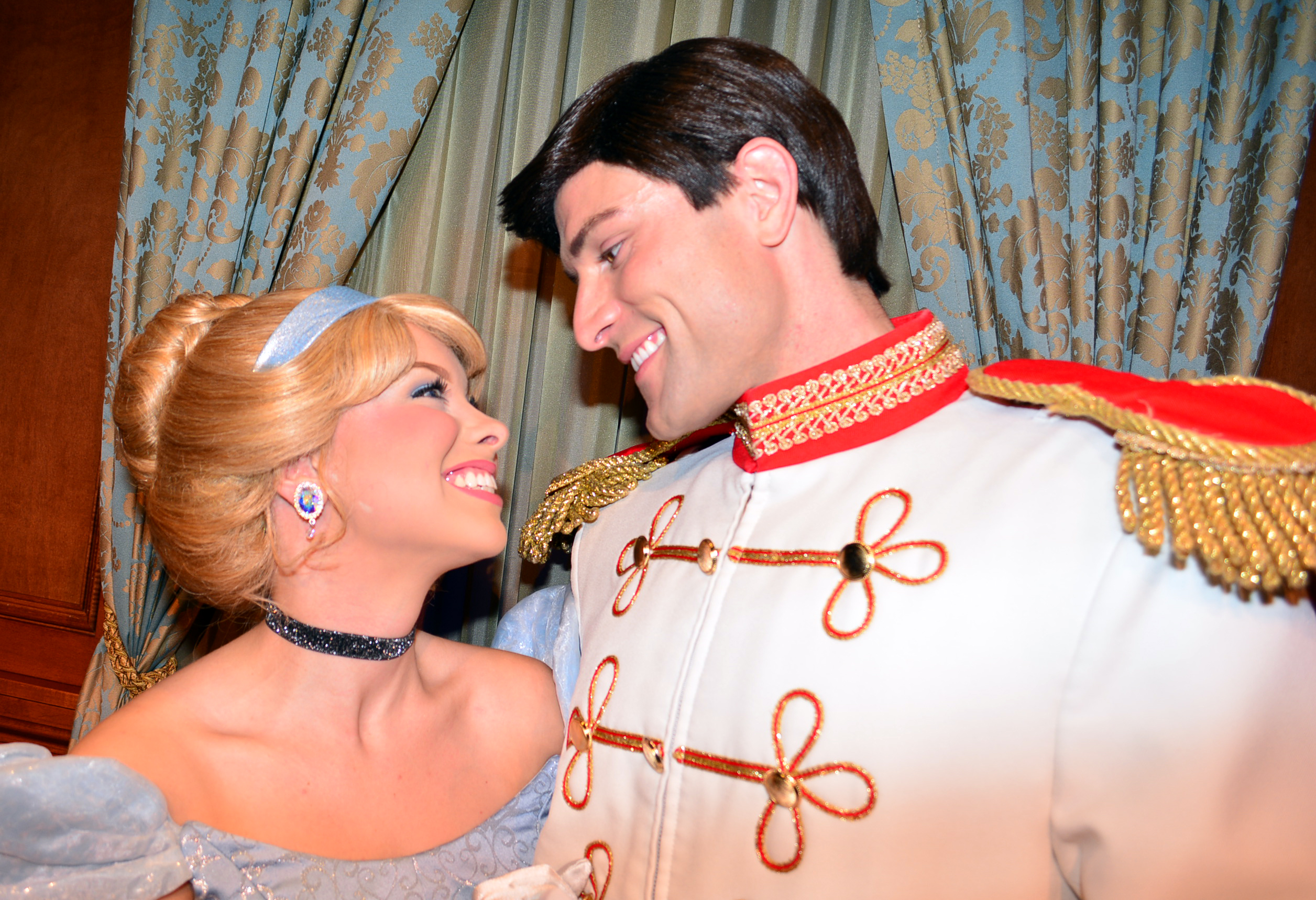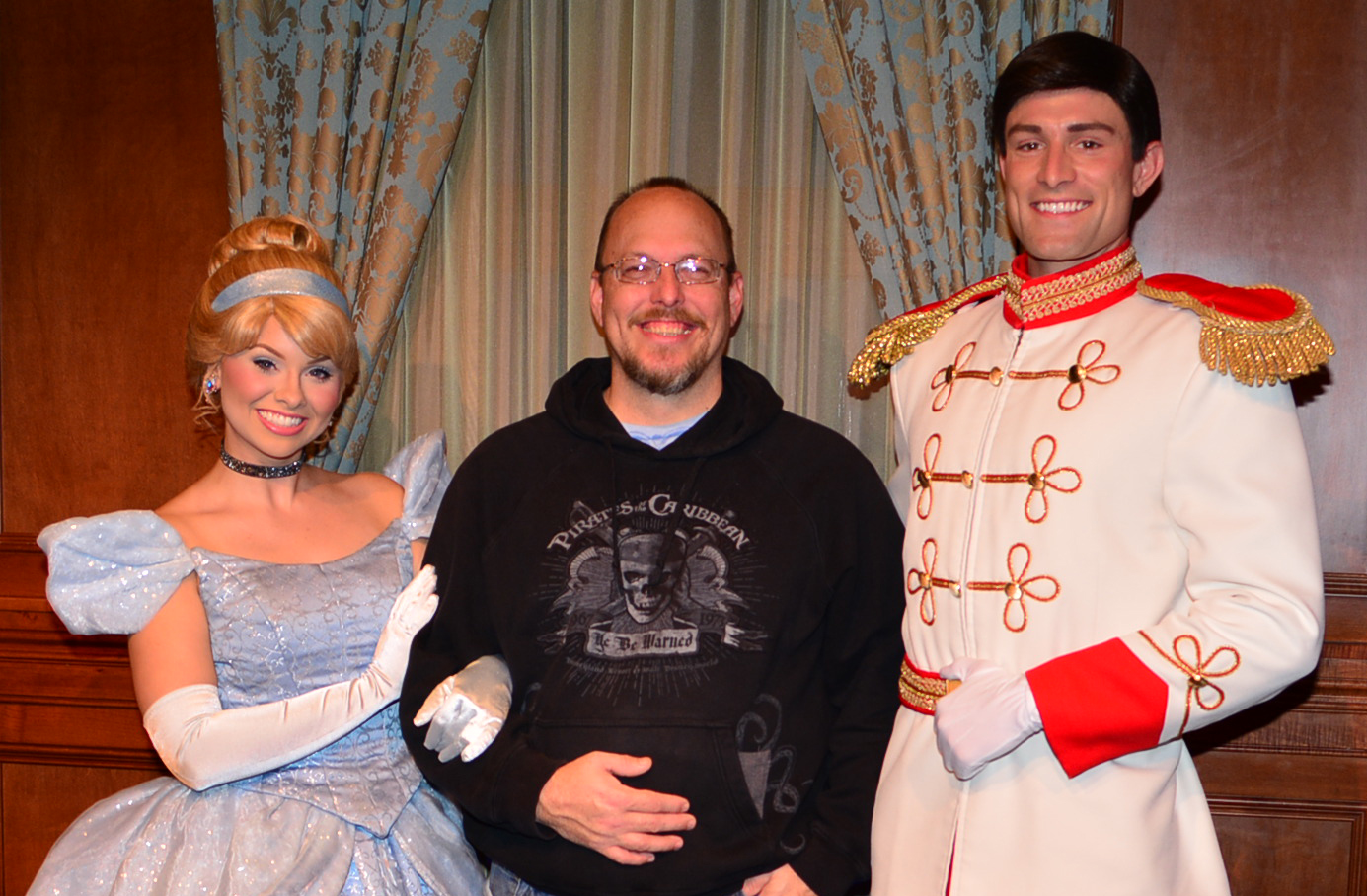 Aurora was meeting in the same room with Prince Phillip.  Phillip was giving the little boy in front of me in line some dragon fighting lessons.  I have to be honest Sleeping Beauty is my least favorite Princessy movie.  The only cool parts of the movie are Maleficent and her becoming a dragon.  Phillip had no hat again.  I'm not a fan of the hair with no hat.
Shortly after these meets, I made my way over to the Rapunzel side of Fairytale Hall.  Rapunzel and Flynn Rider is always a fun interaction.  They aren't stuffy, so they will play along with guests and joke with them.  Just keep the frying pans away.  Rapunzel asked if I took my horse here.  I told her that it is impossible because there's a big lake in the way. I guess I could teach my horse to swim?  It wasn't fireworks that started the small Fantasyland fire last night.  It was said to be Eugene's smolder.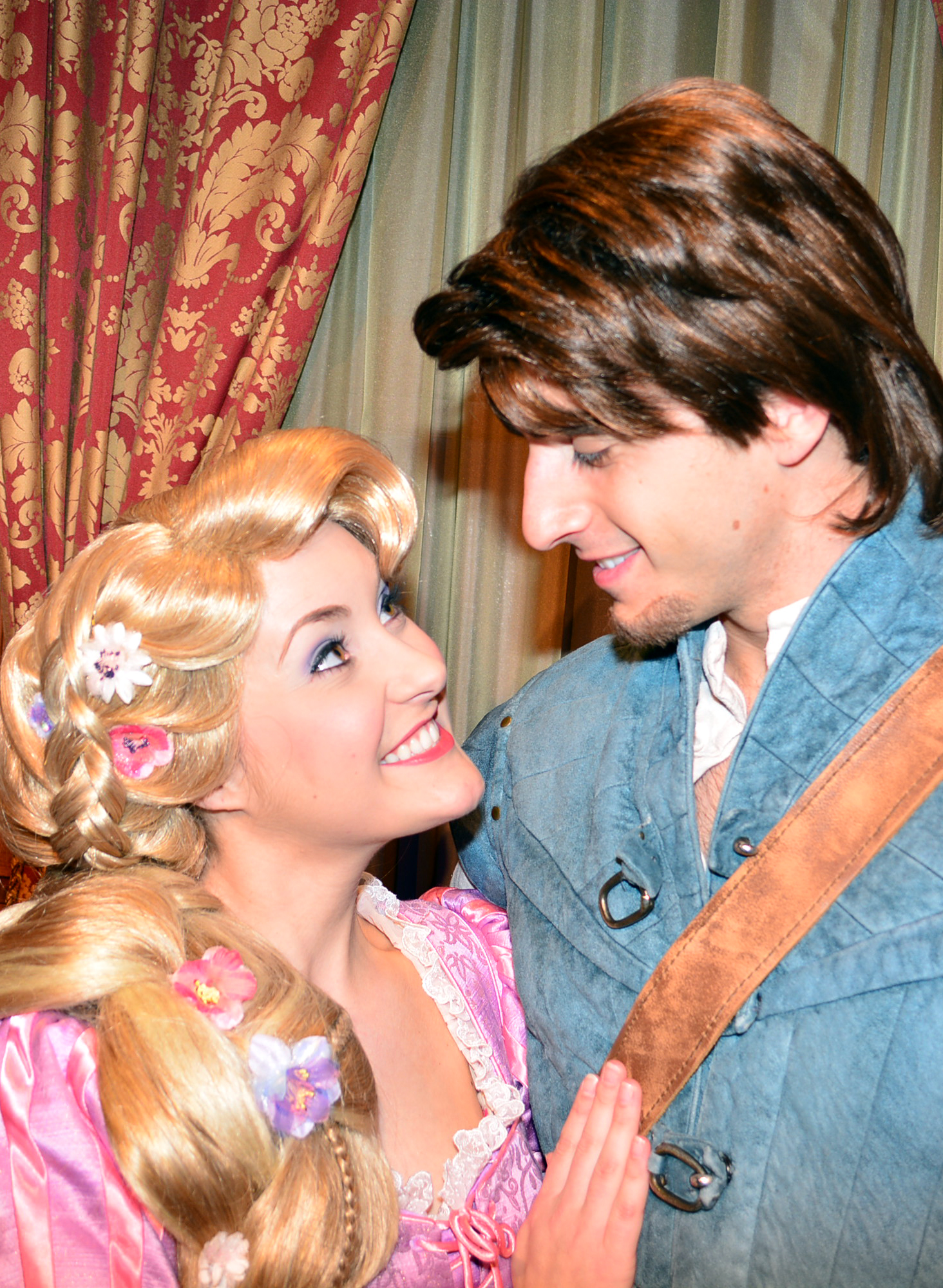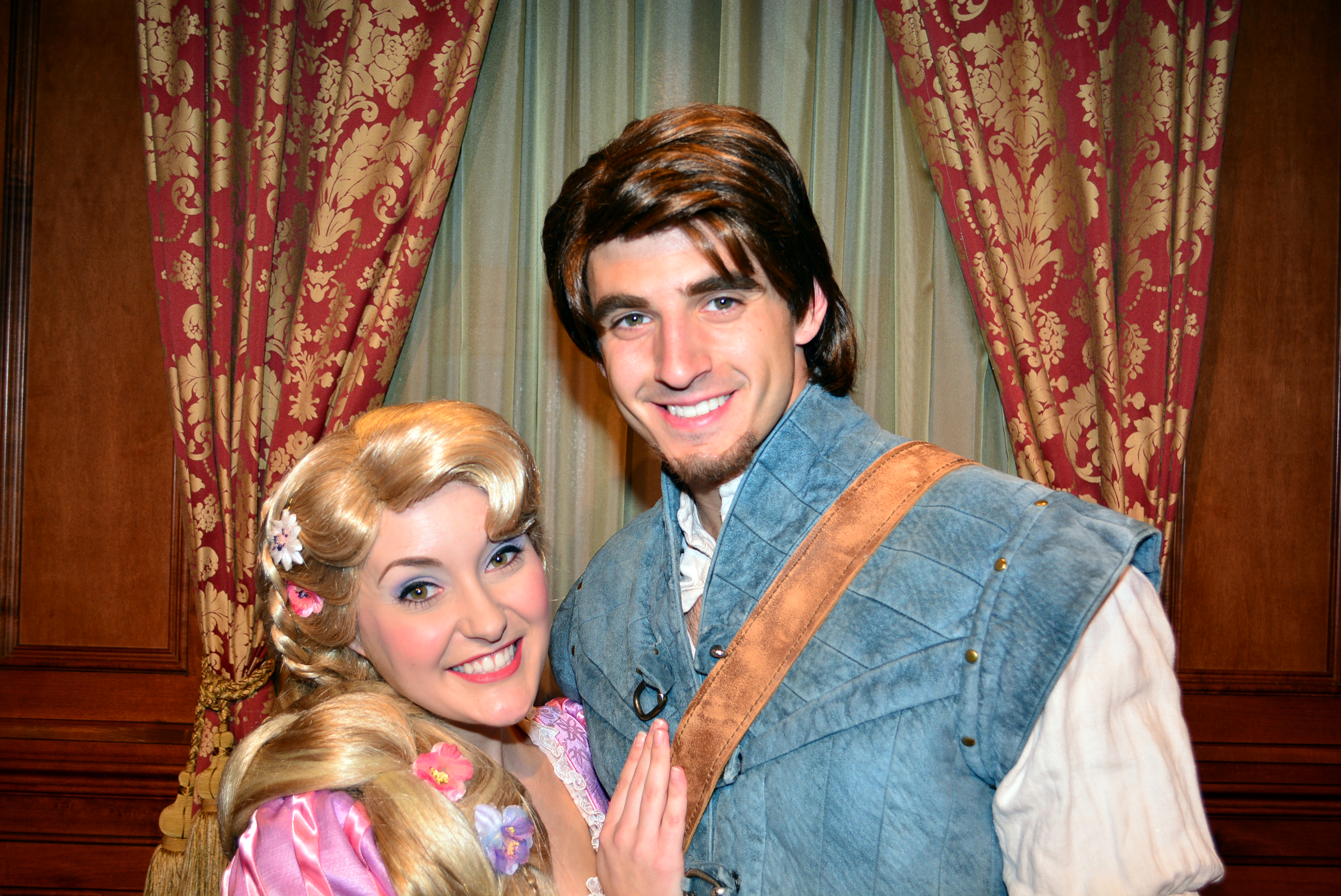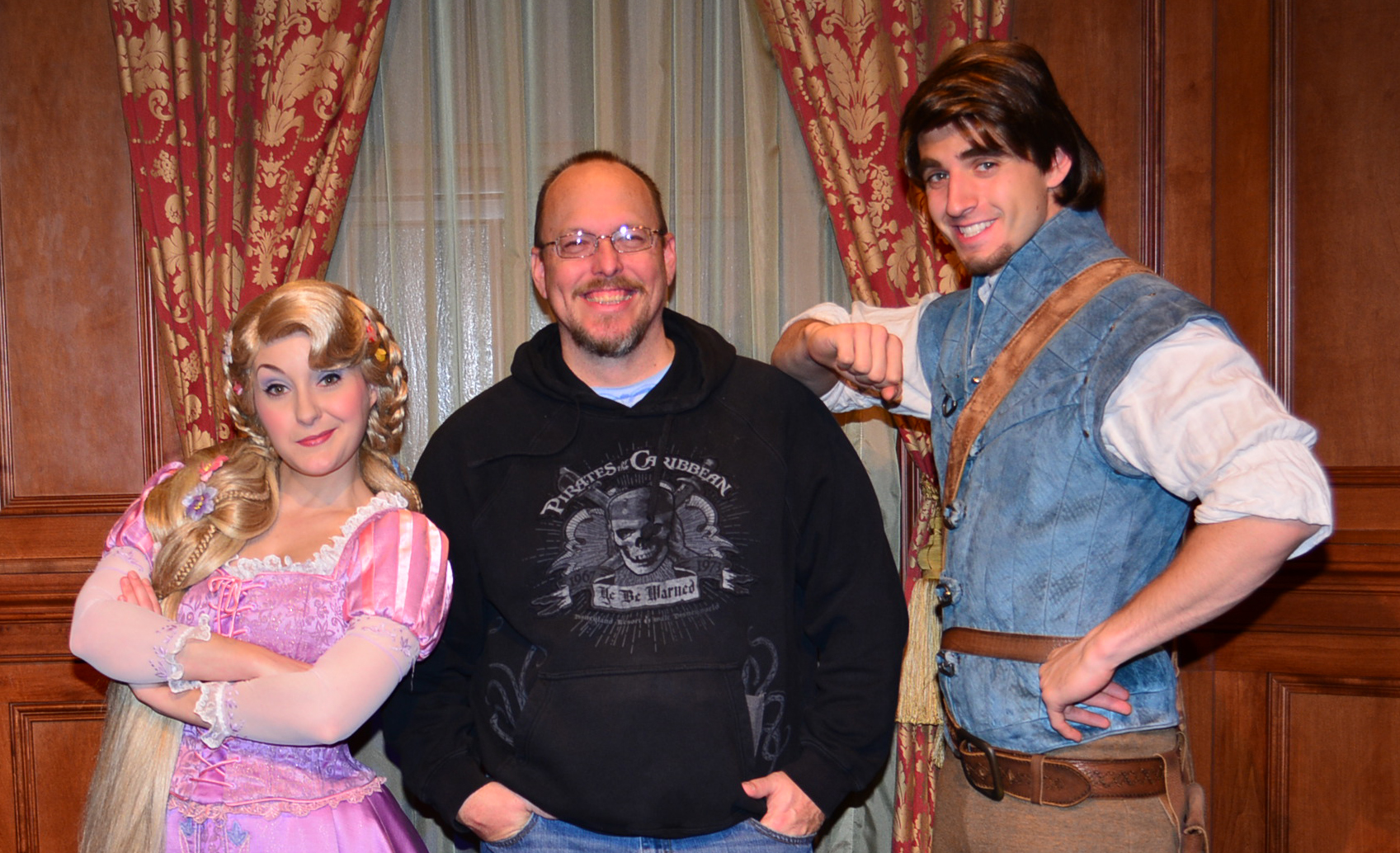 In the same room as Rapunzel and Flynn was Snow White and her (also nameless) Prince.  Still wanna fight?  He was wearing a hat, but Phillip wasn't .  I'm bringing a baseball cap for Phillip next time I see him.  Is he an Alabama football fan?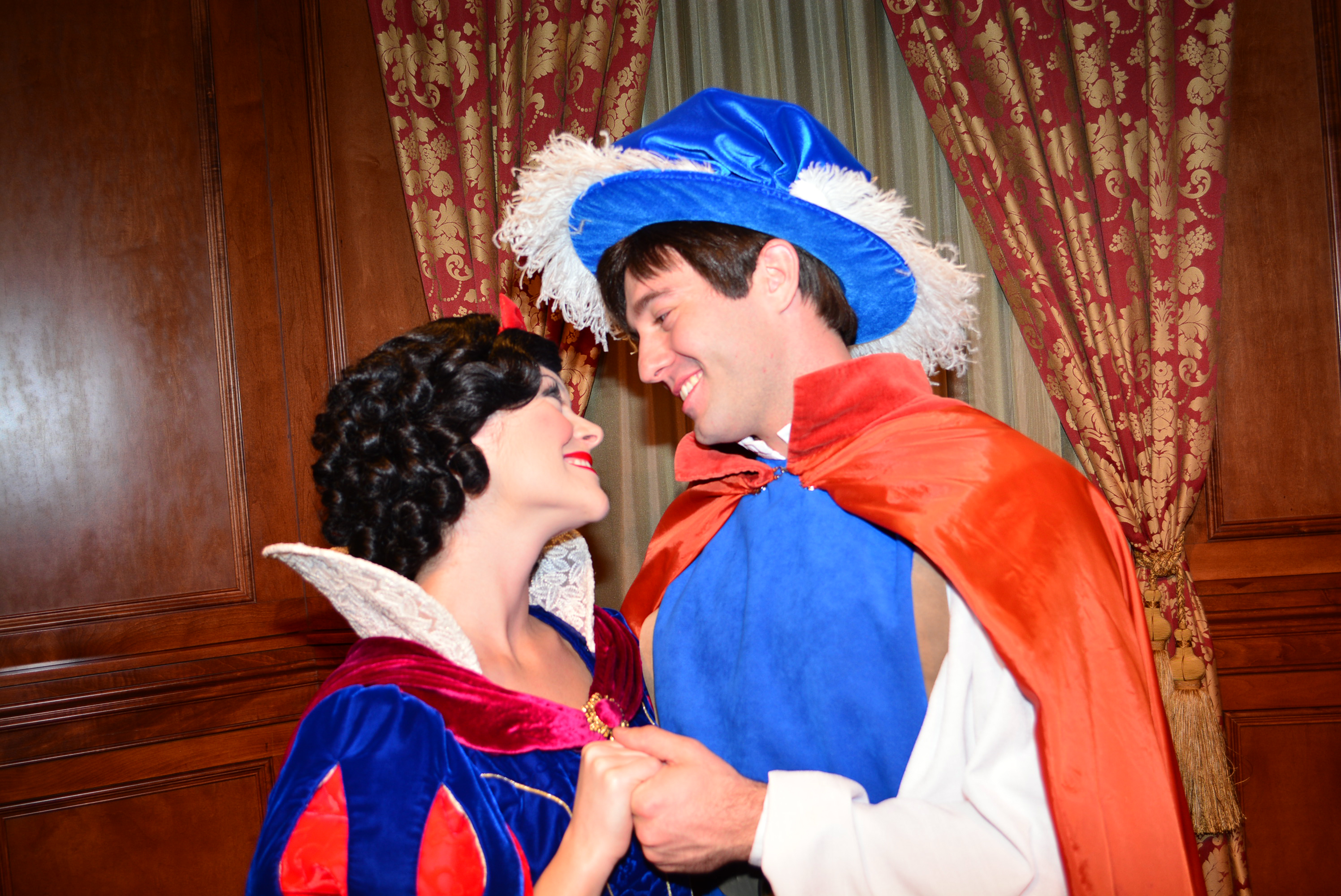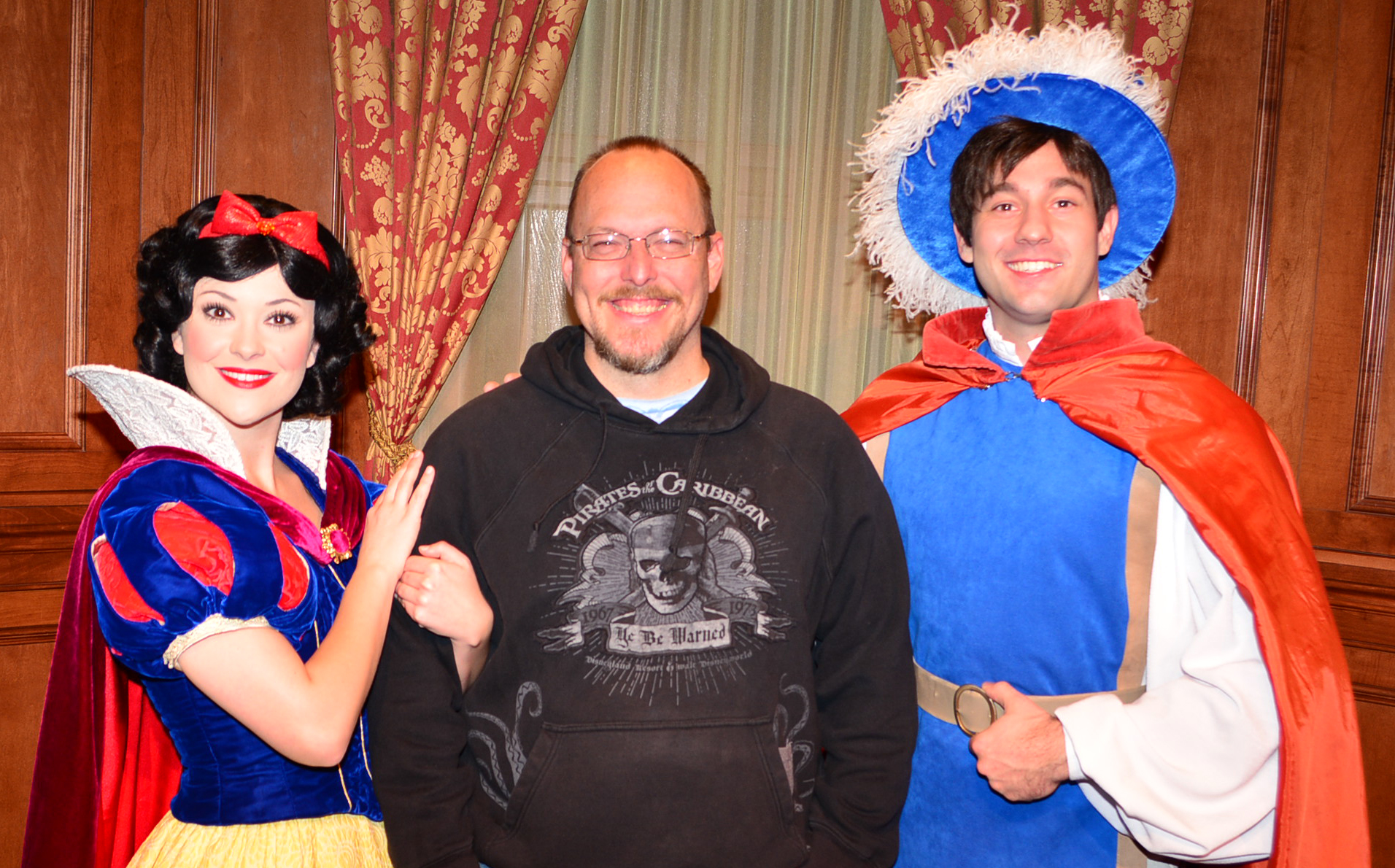 I finished up my short morning by meeting Ariel.  I thought she might be lonely in that dark, cold cavern with no Prince, so I dropped in for a visit.  Ariel is always a great meet, she is so funny and perky and loves to crack undersea humor.
On the way out of the TTC, I noticed this cute chalk art on the ground of Mickey and Minnie.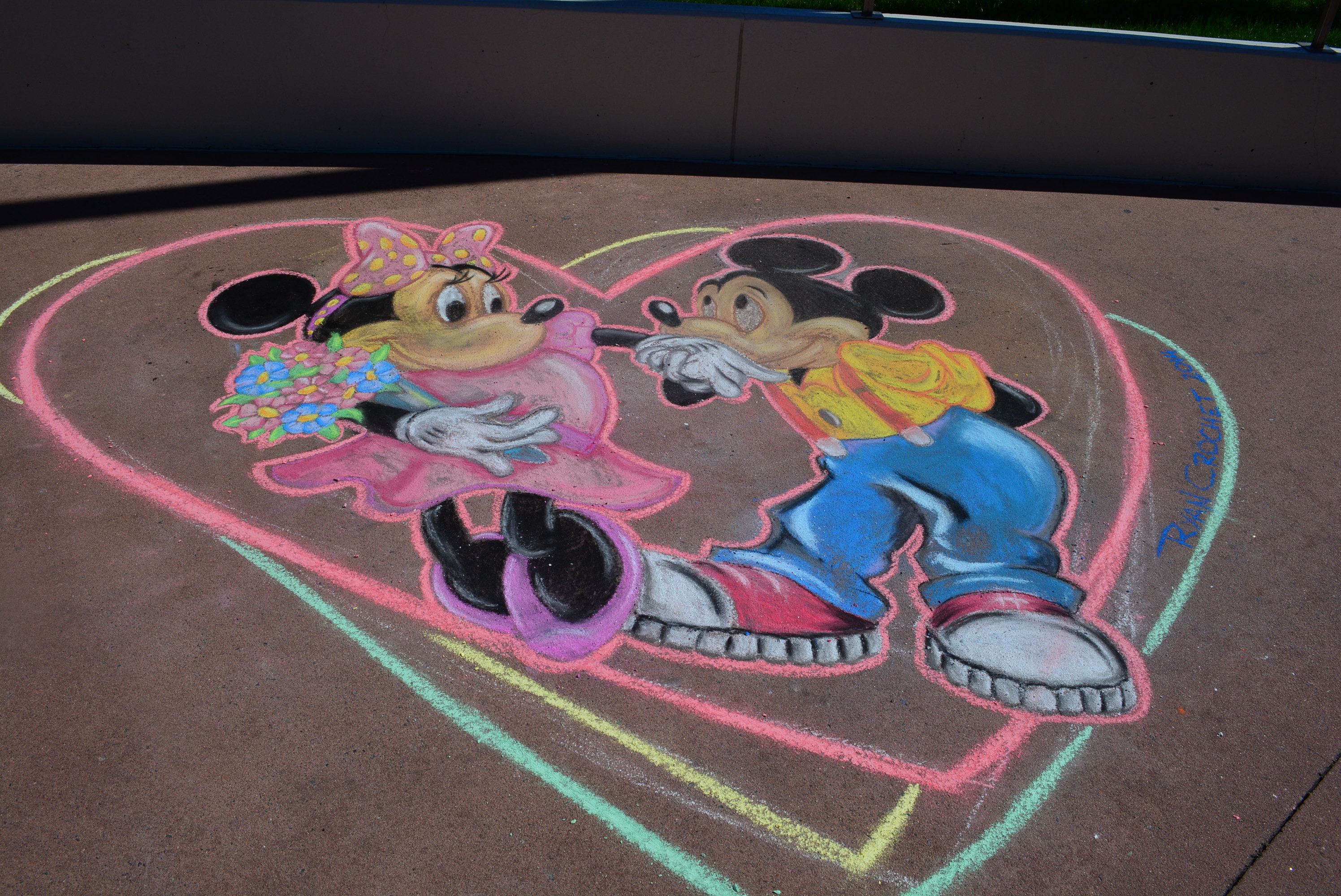 That's all for today folks.  Come back again next time on the same bat channel at the same bat time.
So which of these Princes do you wish would offer a regular meet and greet?