LATEST VIDEOS
Subscribe to my Youtube!
LIVE - Just Mousing Around
Just Mousing Around - LIVE
LIVE - Just Mousing Around
2/12/2014
UPDATE:  This glitch appears to have been patched overnight.   They are getting faster with their patch times :)
2/11/2014
With the ever-changing world that is Fastpass+ testing, there's a couple of things that I've learned or heard.  I did the following on the web version.  My Droid won't even let me login today, uggghhh!
First thing I learned today:
You can make 3 FP+ Tier ONE choices for Epcot and Hollywood Studios with just a minor amount of effort today.  Here's how I did that:
1.  Book your regular 1 Tier ONE FP and 2 Tier TWO FP of your choice.
2.  Change one of your Tier TWO FP and it allows you to change it to a Tier ONE FP.  Repeat process with other Tier TWO changed to Tier ONE FP, based on availability.
I was able to book Maelstrom, Test Track and Soarin' for today with a minor amount of effort on the web version of My Disney Experience.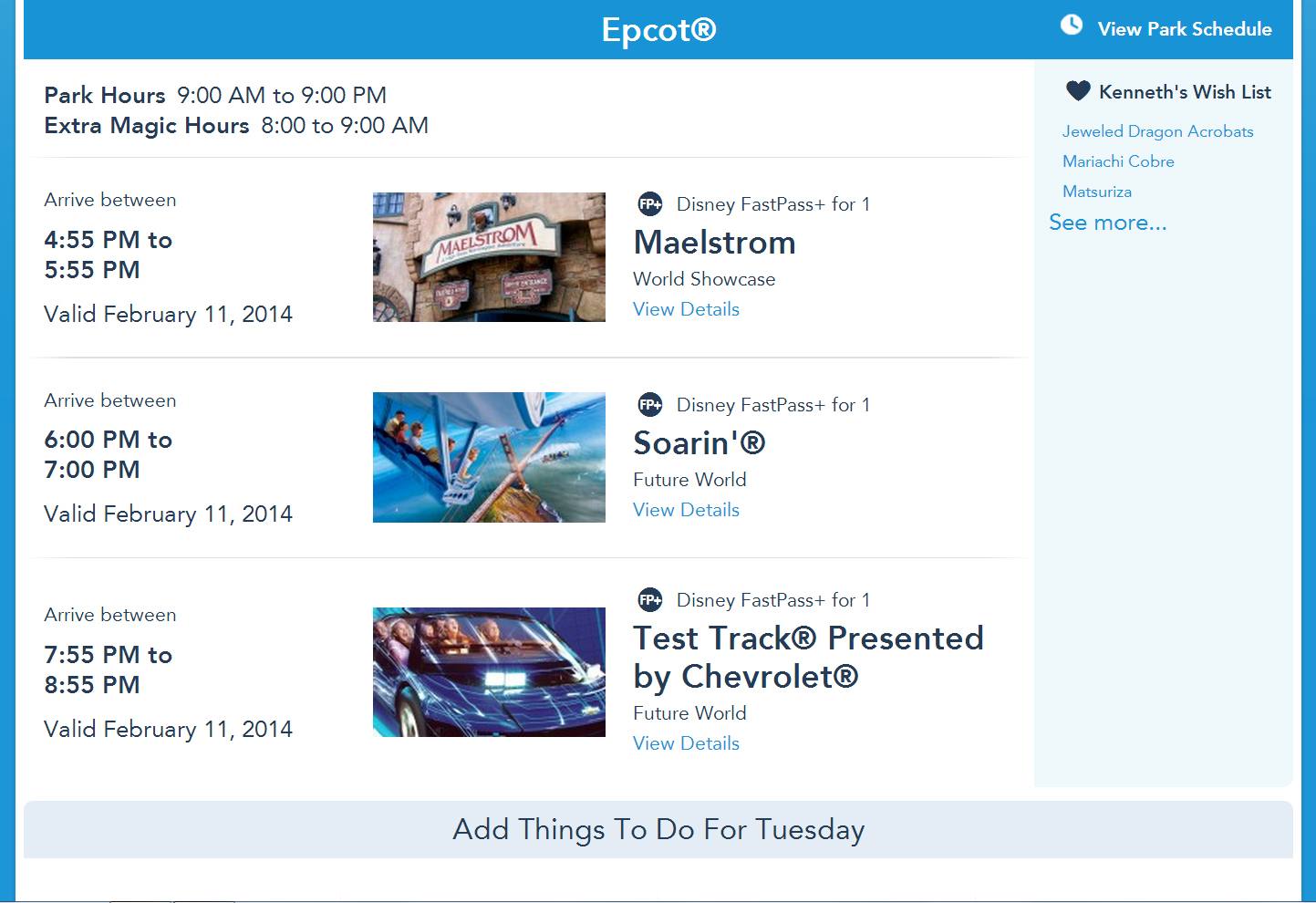 Moments later I repeated the process for tomorrow at Hollywood Studios and changed two Tier TWO FP for two Tier ONE FP.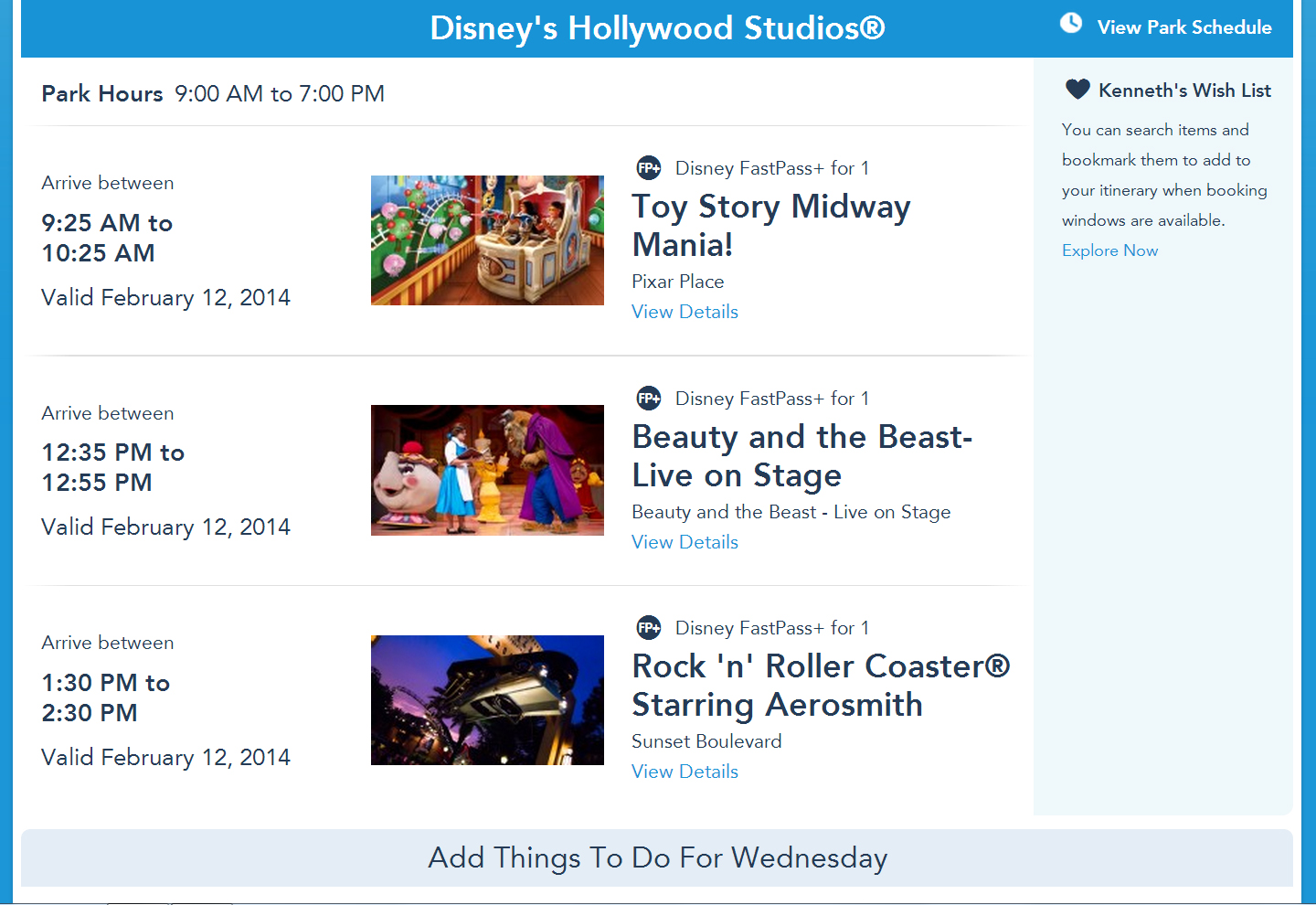 There's no guarantee how long this will last.  Disney could change that within seconds of me posting or keep it forever.
Second thing I heard today:
Disney is going to test the ability to do more than 3 FP+.  This is just a strong rumor, but I heard that once you've used up the 3 FP+ that your allowed, you'll be able to book another one based on availability and continue to do so throughout the day.  It would still limit you to the one hour blocks of time that currently exist.  This part hasn't been confirmed.
In other Fastpass+ news, Disney just released a new iPhone version of My Disney Experience today.  It's said to be much faster and smoother in operation.  My brother has this version and he likes it much better.  You can download that version in the iTunes store.  If you want full character and entertainment schedules, you should get my app though :)
Are you planning a vacation? Reach out to our trusted travel agency sponsor Authorized Disney Vacation Planner
Mouse Class Travel
!