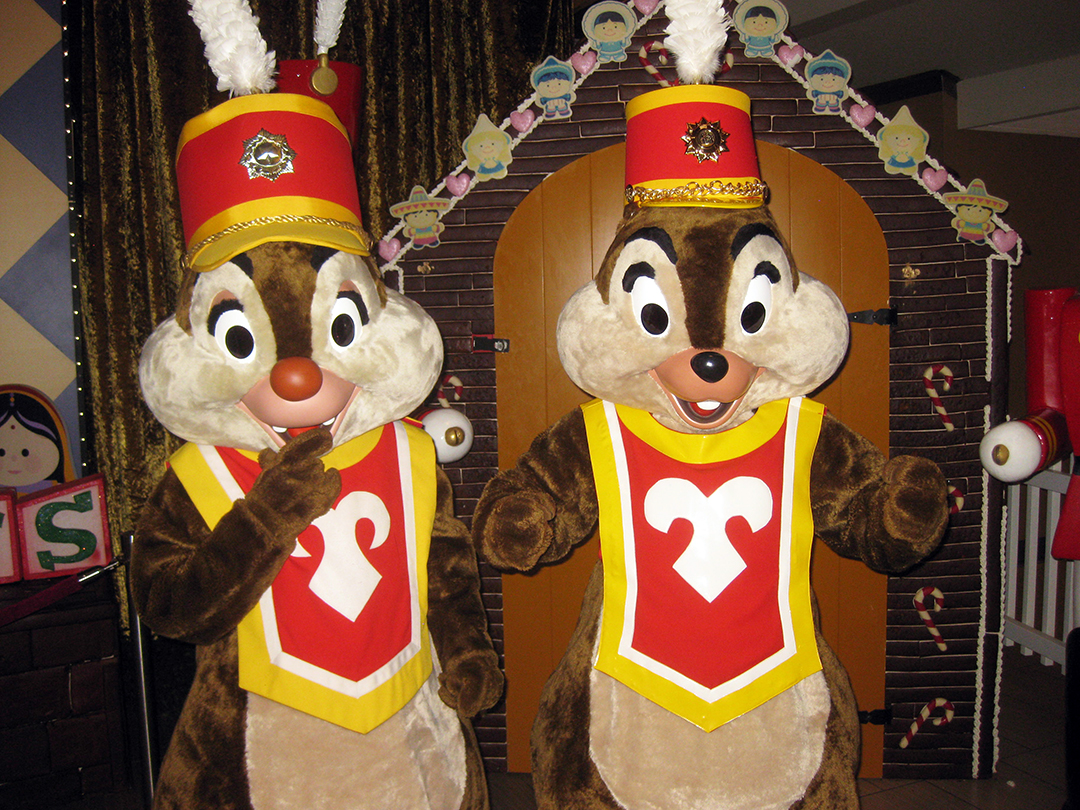 Last year my daughter and I had the joy of meeting Chip n Dale at the Contemporary Resort during Christmas week and they were dressed at toy soldiers.  I had never seen those costumes before, so we were excited to meet them there.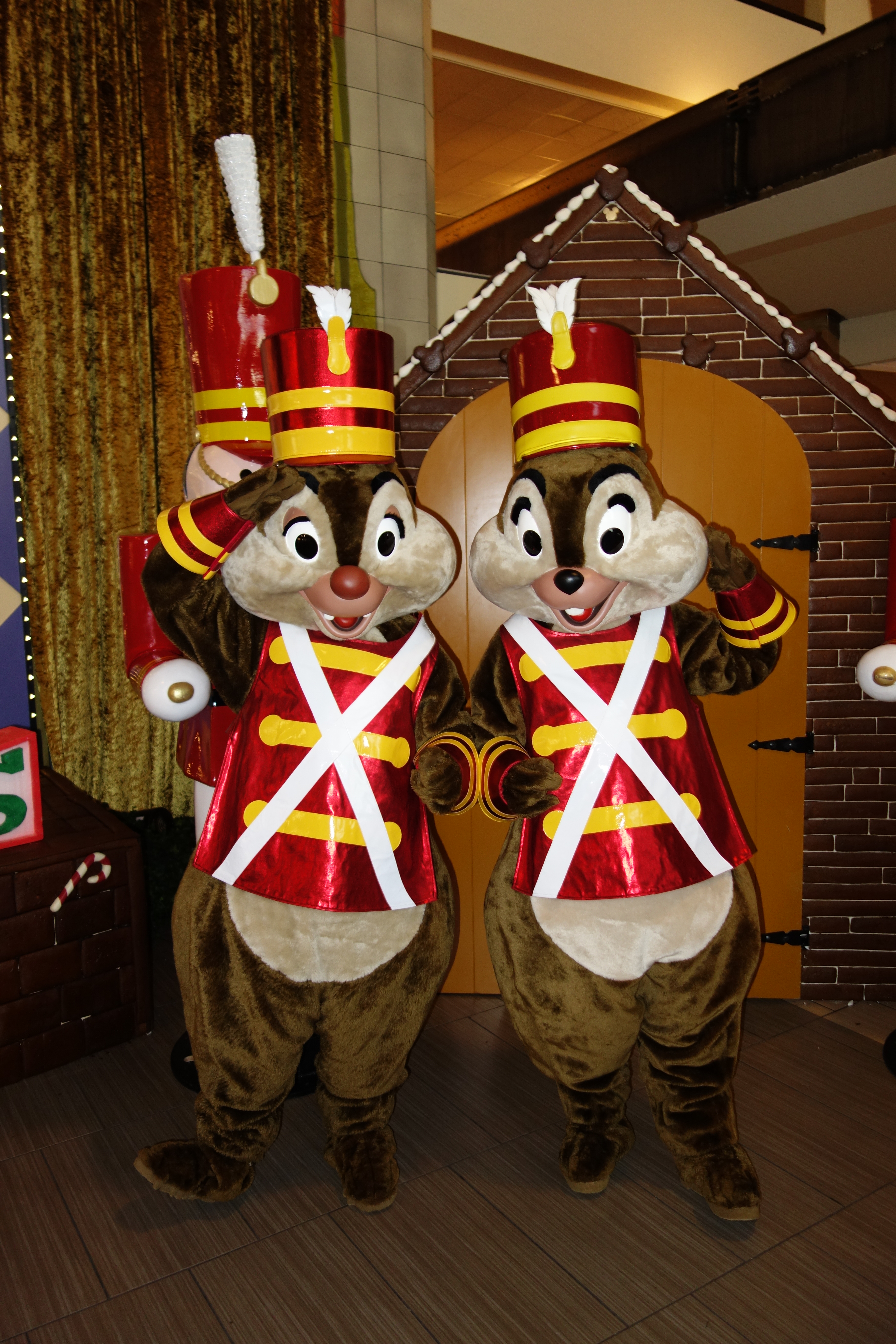 When we returned this year expecting to see the chipmunks in the same costumes, but found them dressed as band members.  These band member costumes were very similar to the ones they wore on Halloween.  I later learned that the toy soldier costumes were loaned to Walt Disney World from another Disney Park and had to be returned after last year's event.
You can see from the photo below that someone changed their plume from yellow (Halloween) to white (Christmas).  It's always a lot of fun to meet with Chip n Dale and these guys didn't disappoint with a rollicking interaction time with Dale trying to take over the meet.