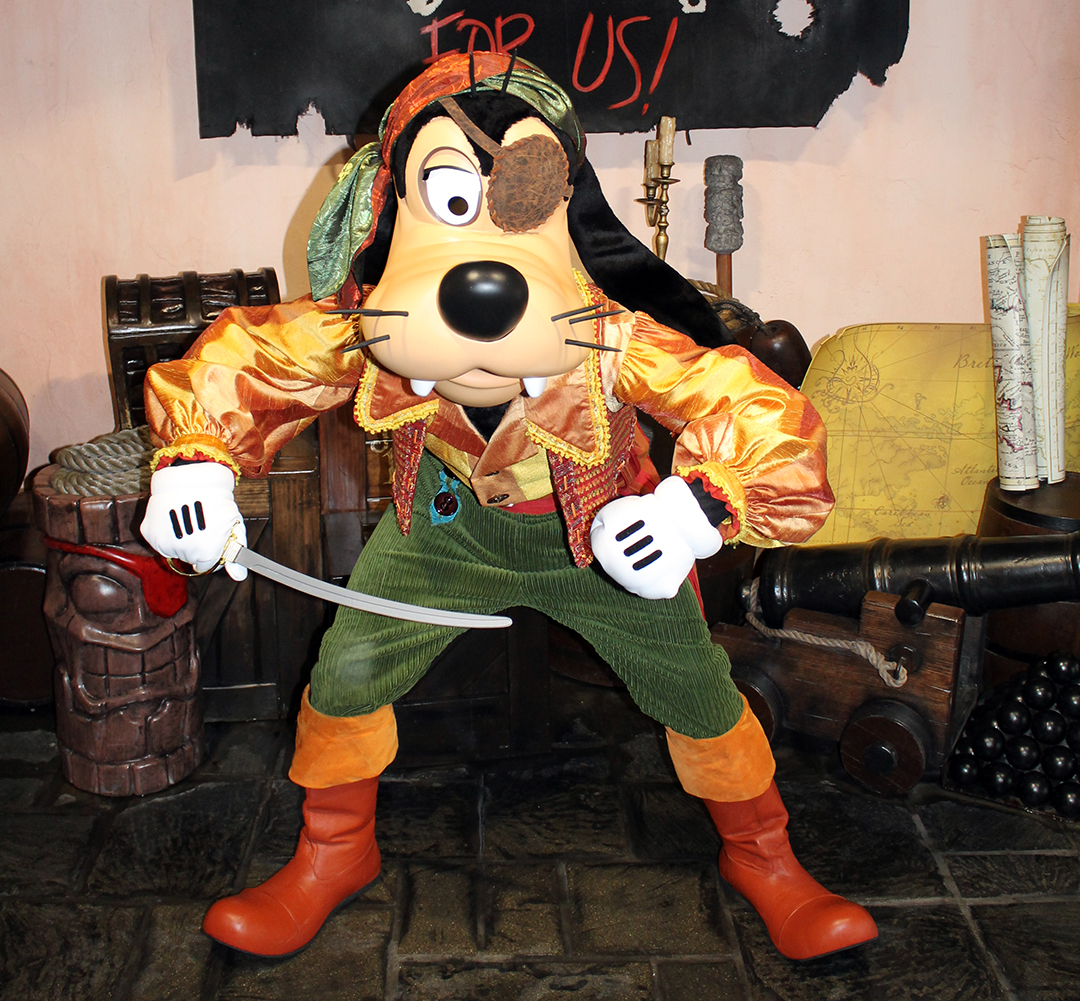 Christmas break at Walt Disney World is the busiest time of the year, so the dining team attempts to ramp up the offerings to help all those people with the Disney Dining Plan have a place to eat.  The Tomorrowland Terrace and Golden Horseshoe are regularly open during the break and they open many more carts than usual to assist guests.  For 2013 the Magic Kingdom will experiment with a special, but pricey, all you care to eat buffet at Tortuga Tavern in Adventureland.
From December 21 through January 4 Tortuga tavern will offer a special "Island Dinner Buffet" from 5:00 to 9:00 pm nightly.  The cost of the buffet will be $17.99 for children 3 to 9 years of age and $35.99 for adults 10 and over.  Only in a theme park does a person become an adult at 10 year of age!  Gratuity is not included.
If you have a table service to burn or can't find a reservation elsewhere, this could be an option for you.  You can make reservations here.
Menu items should include:
Appetizers:
Assorted rolls with butter
Caribbean spiced sweet potato wedges
Gulf grilled vegetable pasta salad
Lush garden greens with lite vinaigrette, Black Pearl balsamic dressing and ranch
Ocean harvest chowder with crackers
Shipwrecked tomato, mozzarella and basil salad
Sea salted green beans
Treasures of mac and cheese
Entrees:
Banana leaf baked Mahi Mahi with gold coast mango chutney
Barbosa's braised beef with julienne carrots, celery and pearl onions
Cannonball meatballs with marinara and parmesan
Captain Jack's chicken breast with lemon and parsley
Rosemary-garlic pork steamship
Desserts:
Assorted cup cakes
Assorted éclairs
Fresh fruit salad
Mickey brownies
Rice crispy bon bons
No sugar added lemon cookies