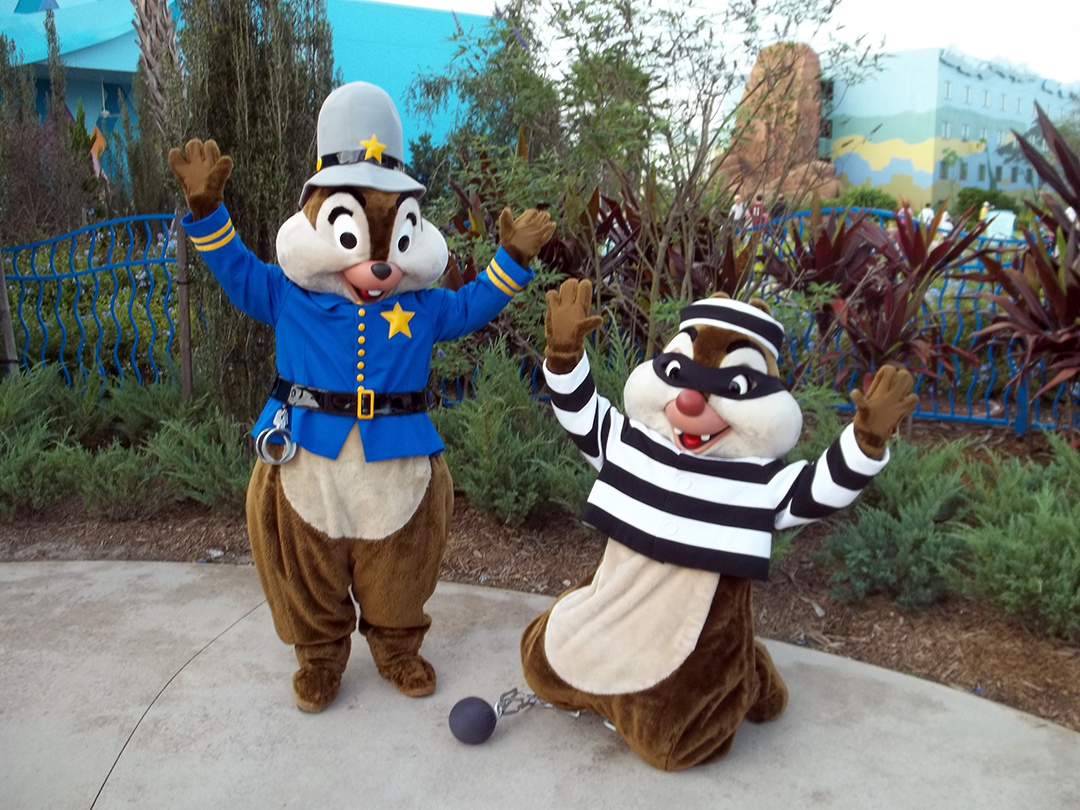 On Halloween day 2013 I set out to see as many of the Walt Disney World Resort Halloween characters as possible.  Disney doesn't announce which characters will be at which resorts, so it can be a bit of a challenge to see different characters.  They did post on their resort boards that there would be characters out for what looked to be about 4:00 to 6:00 or 7:00pm in some places.  Blizzard Beach only offered characters during the morning and early afternoon with a bit of a dance party.  There seemed to be a water theme going on that day as all the characters were near the pools.
I stopped first at Blizzard Beach and got a little time with Chip n Dale and a terrific background shot.  The chipmunks were in their finest old school swimwear ready for a slide or two.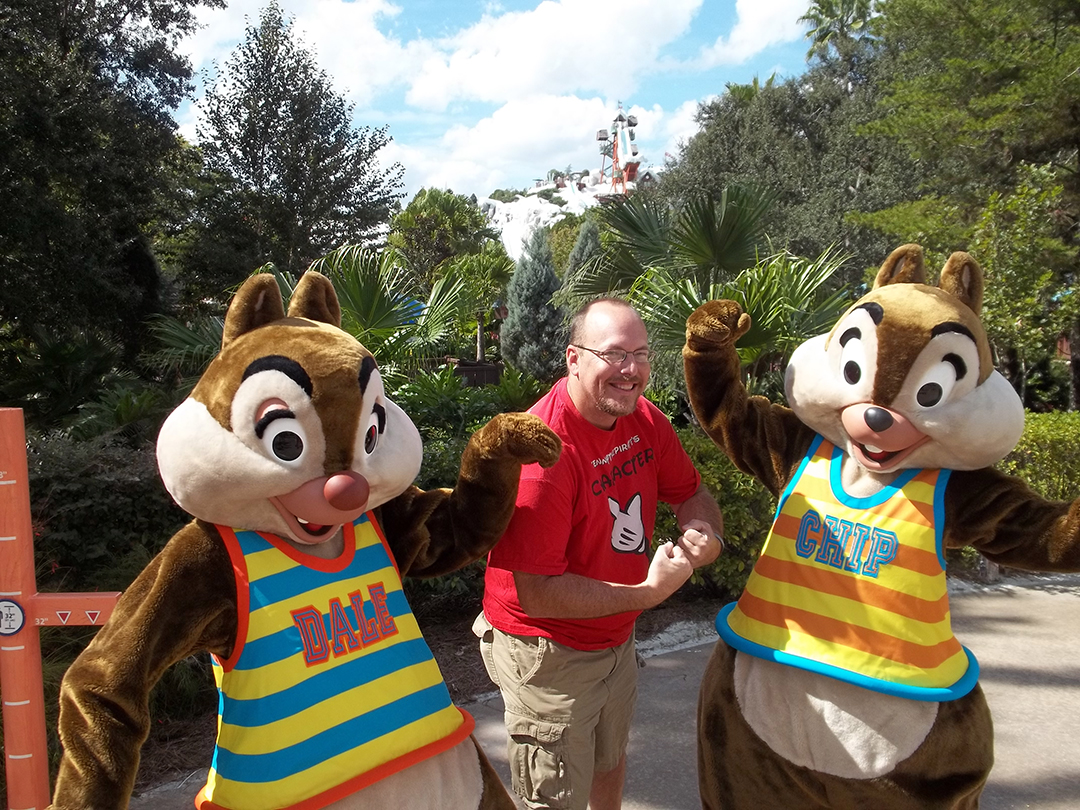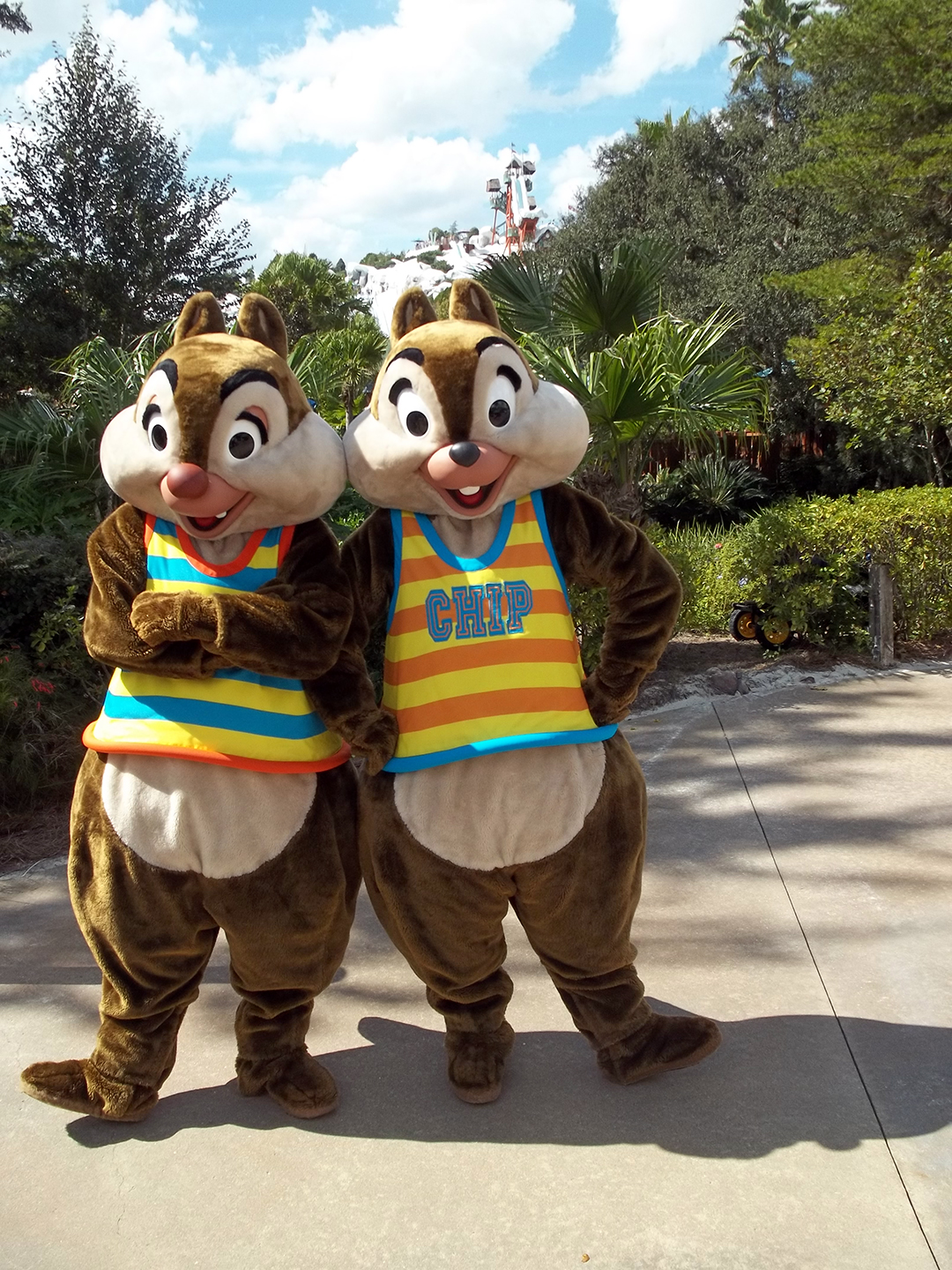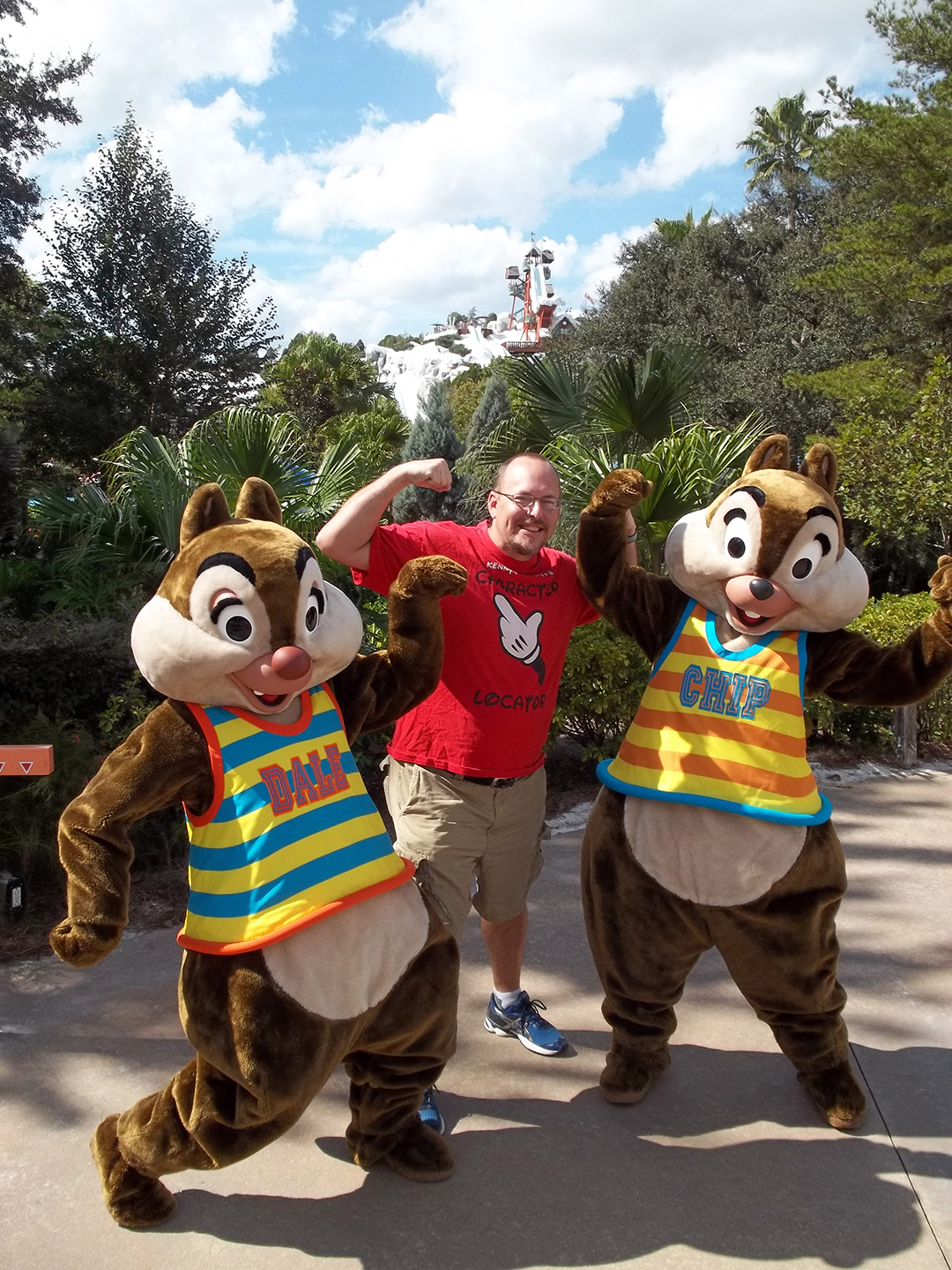 At around 3:30 I headed over to the All Star Resorts.  I decided to start in the back with the All Star Movies resort and found Director Mickey and Starlet Minnie just a bit after 4:00.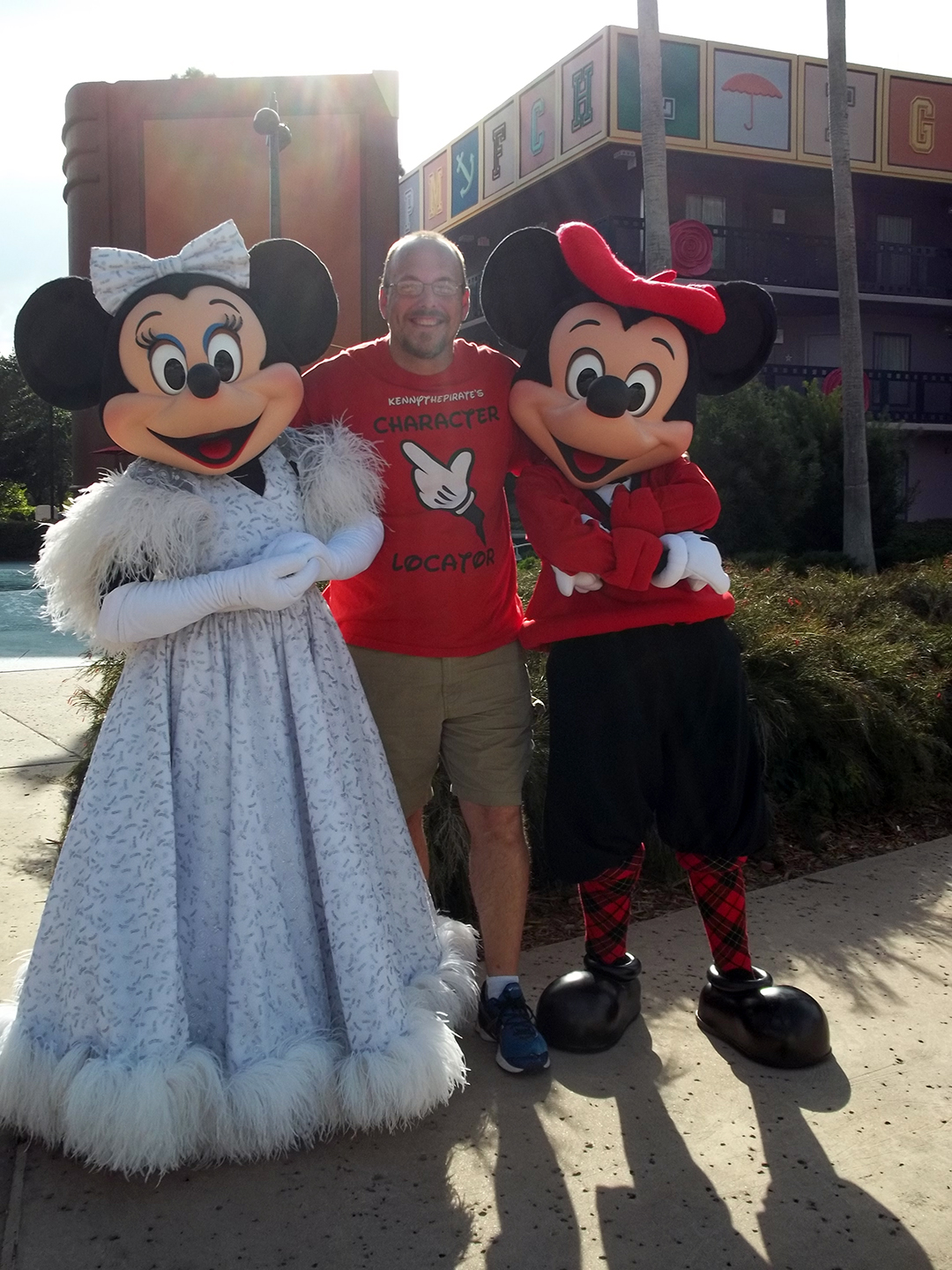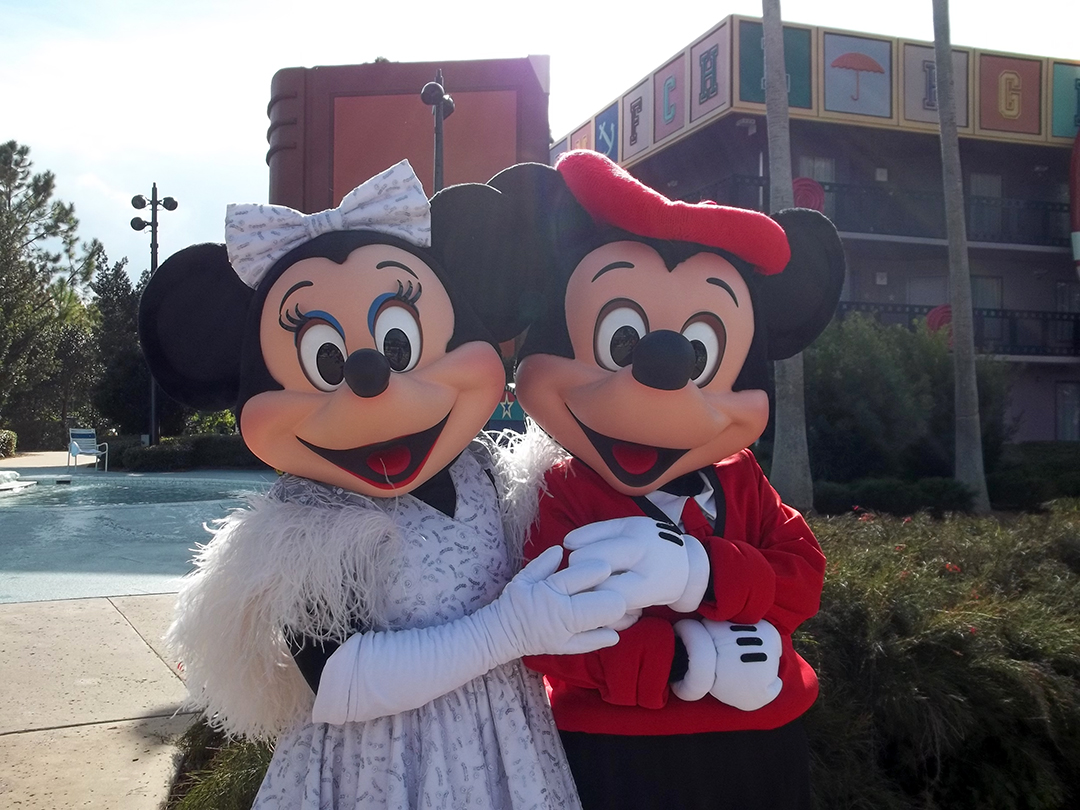 I jumped in the car and drove down the road to the All Star Music resorts where I located Chip n Dale in their classic band uniforms.  There were only a few people in line, but the family in front of me were enjoying quality time with them, so it took a bit longer than expected.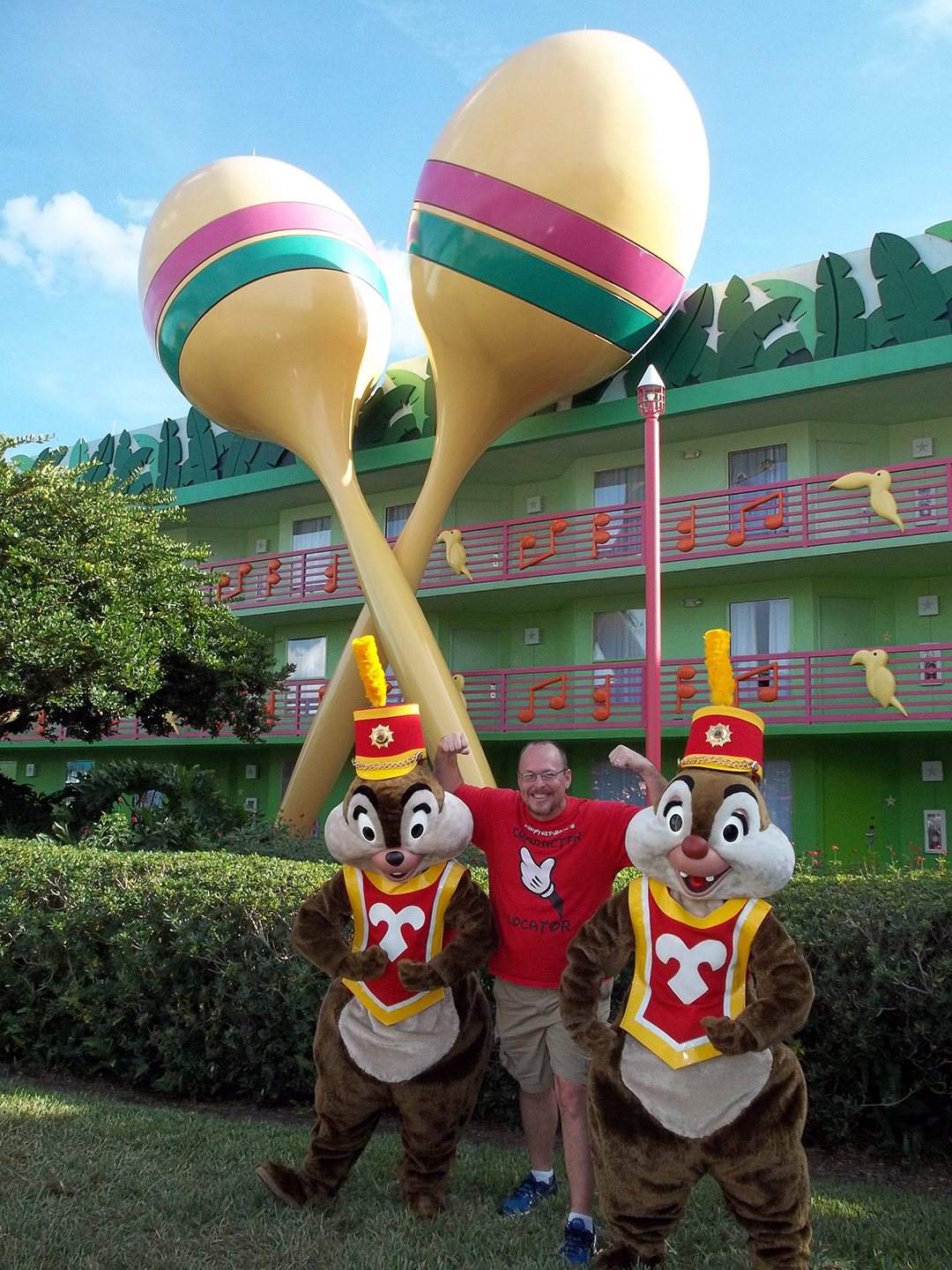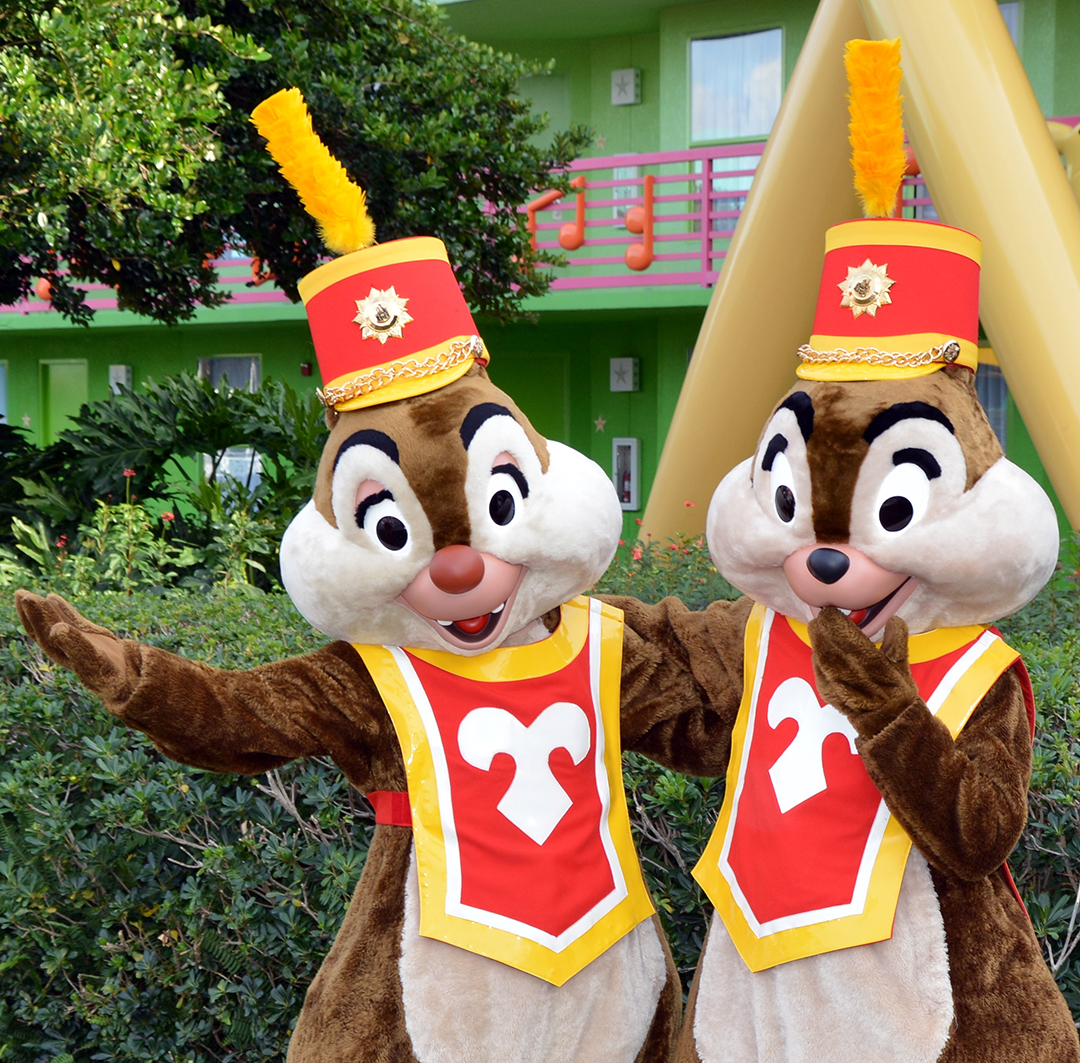 While waiting for Chip n Dale, I learned from a Cast Member that the characters at each resort were doing 30 minute sets with 30 minute breaks, so I had to put a hitch in my giddy up to get over to All Star Sports.  I was the last guest to meet Baseball Pluto and Football Goofy.  These were my favorite costumes of the day!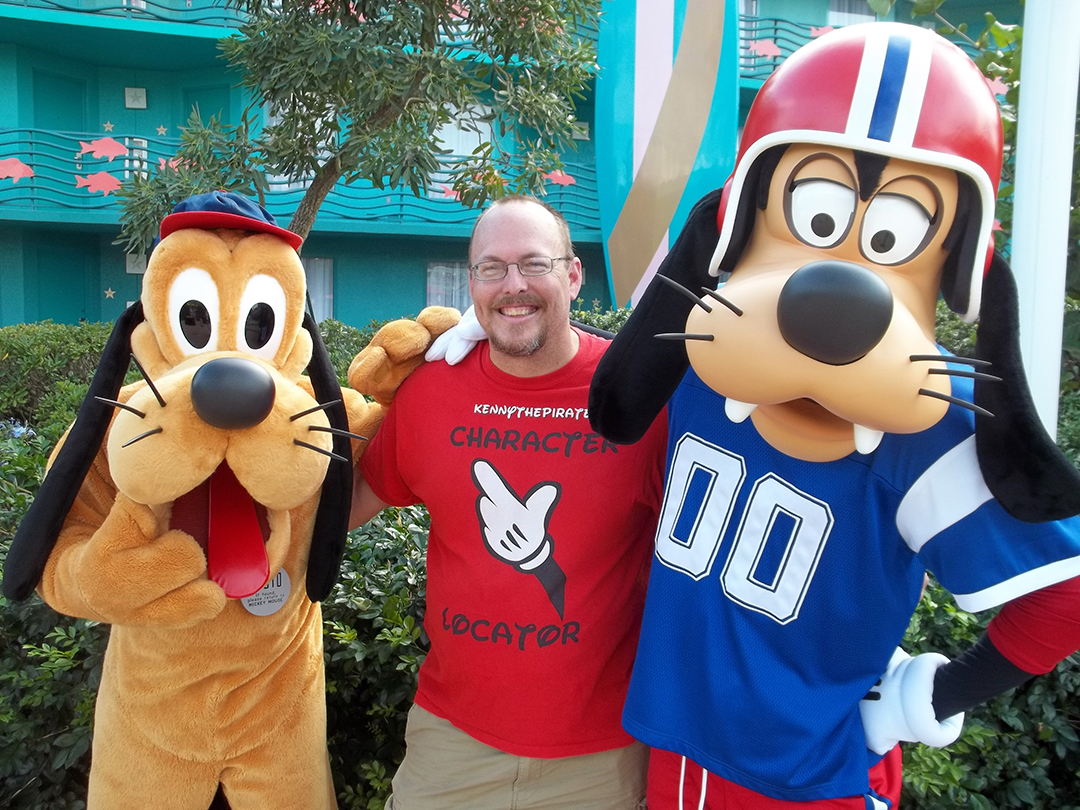 I figured the Animal Kingdom Lodges were pretty close by and I had a little time before the next set, so I started in the back again with the Kidani Lodge and the characters arrived right on time for their next set.  I haven't met Goofy in this particular costume before and Minnie was dressed in 50's Pluto Poodle Skirt.  I thought this was an odd choice, but fun nonetheless.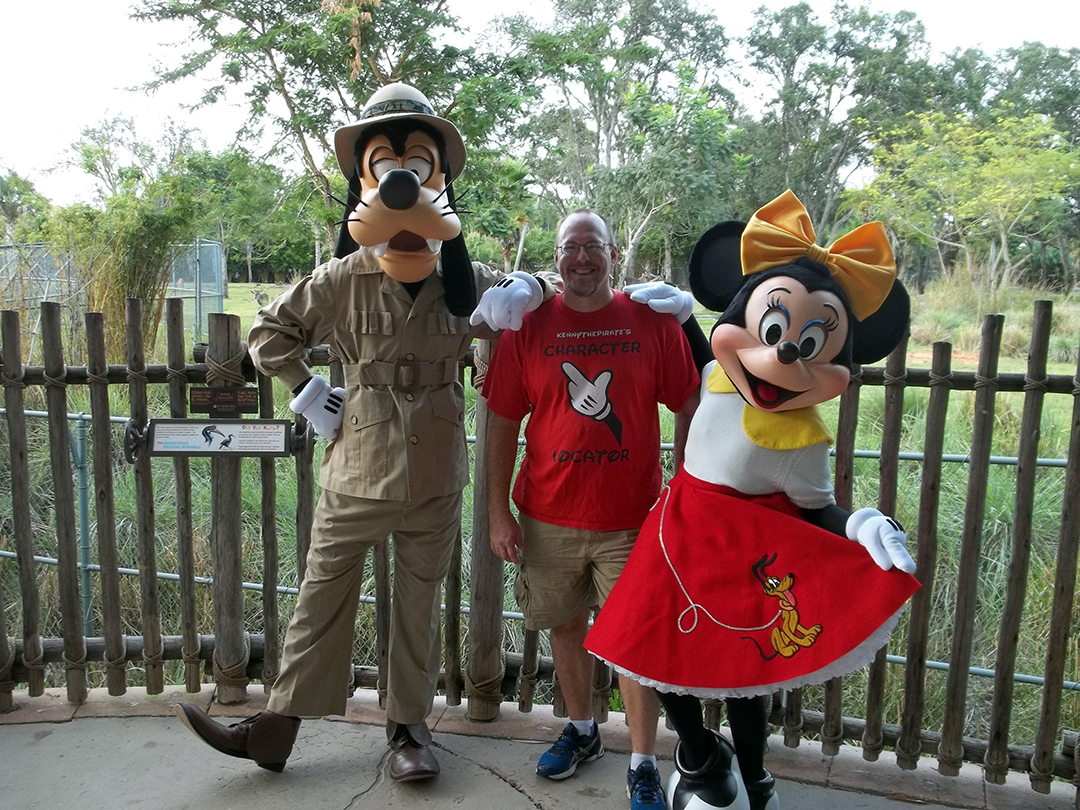 Looks like Minnie suffered an amputation, but she was just lifting her leg :)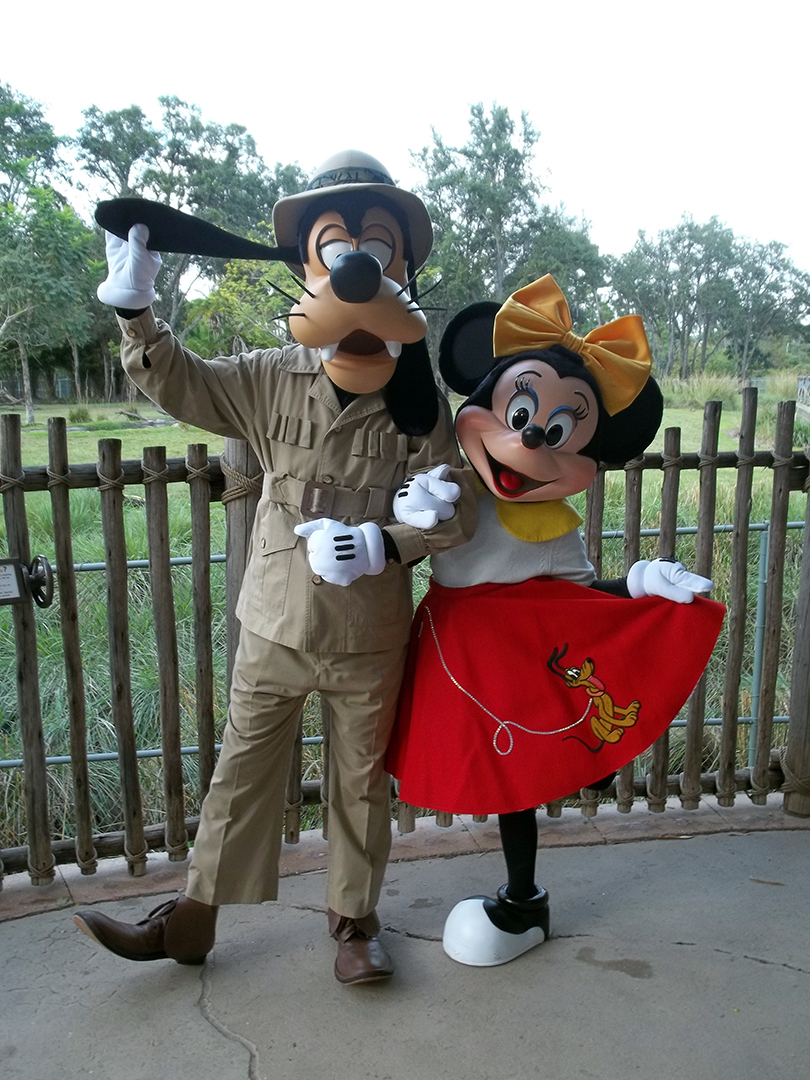 At the Jambo House I met up with my two daughters who were now out of school.  We would continue locating characters together for the rest of the evening while collecting candy and treats.  Most resorts had some trick or treat stations near the characters and were giving away little prizes, so we used this for our first ever unique Disney trick or treat experience!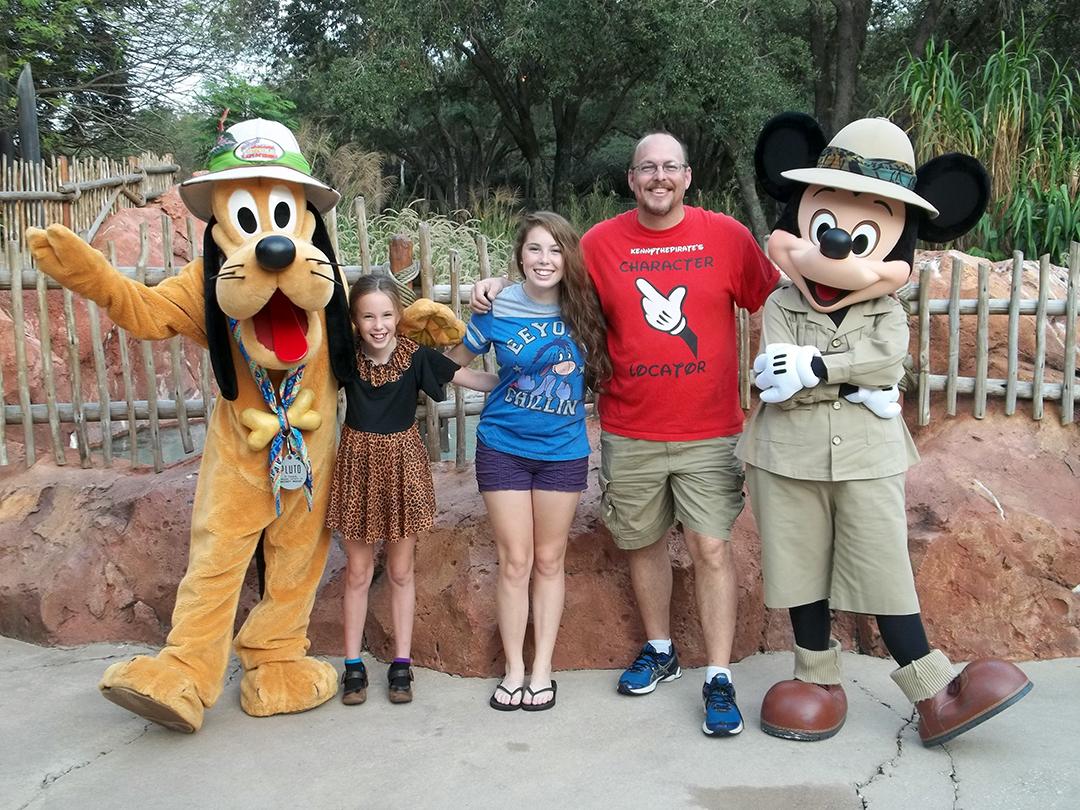 From there we headed over to the Art of Animation Resort to find Chip n Dale.  I loved these costumes!   We had seen them in these in Disneyland back in 2007, but the picture was ruined, so it's great to have a new meet with them.  Aren't these awesome costumes?  Hey Chip, you're a cop, why's your hands up?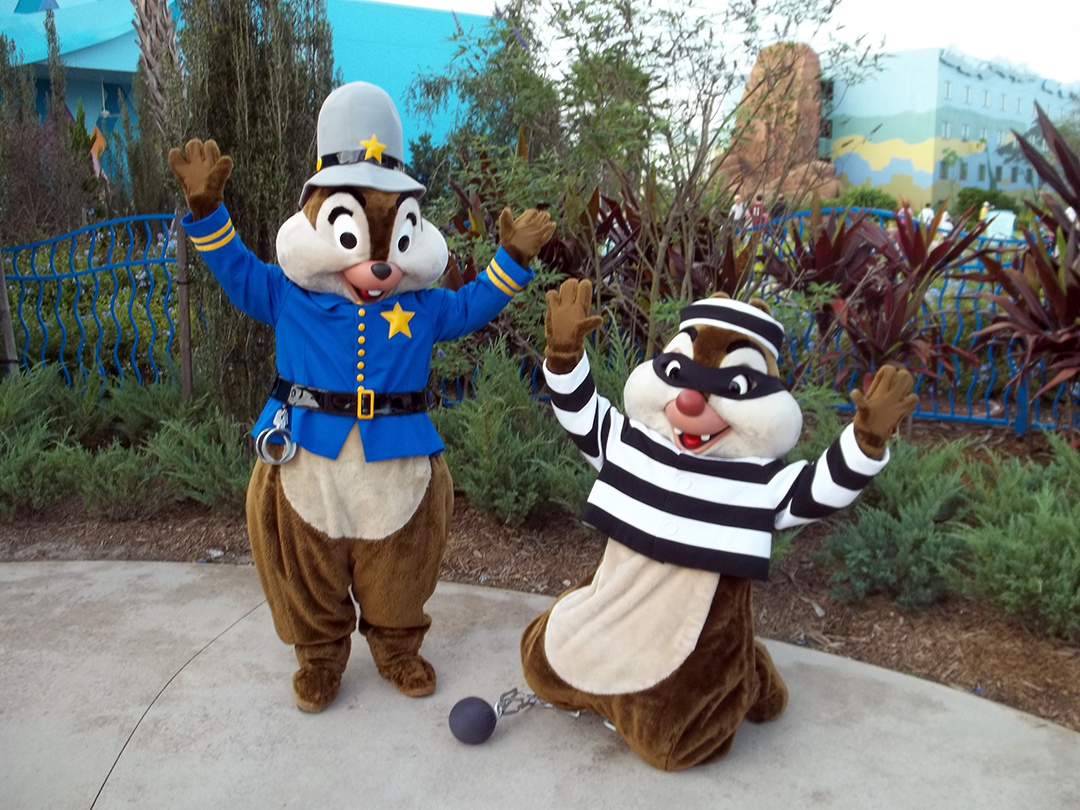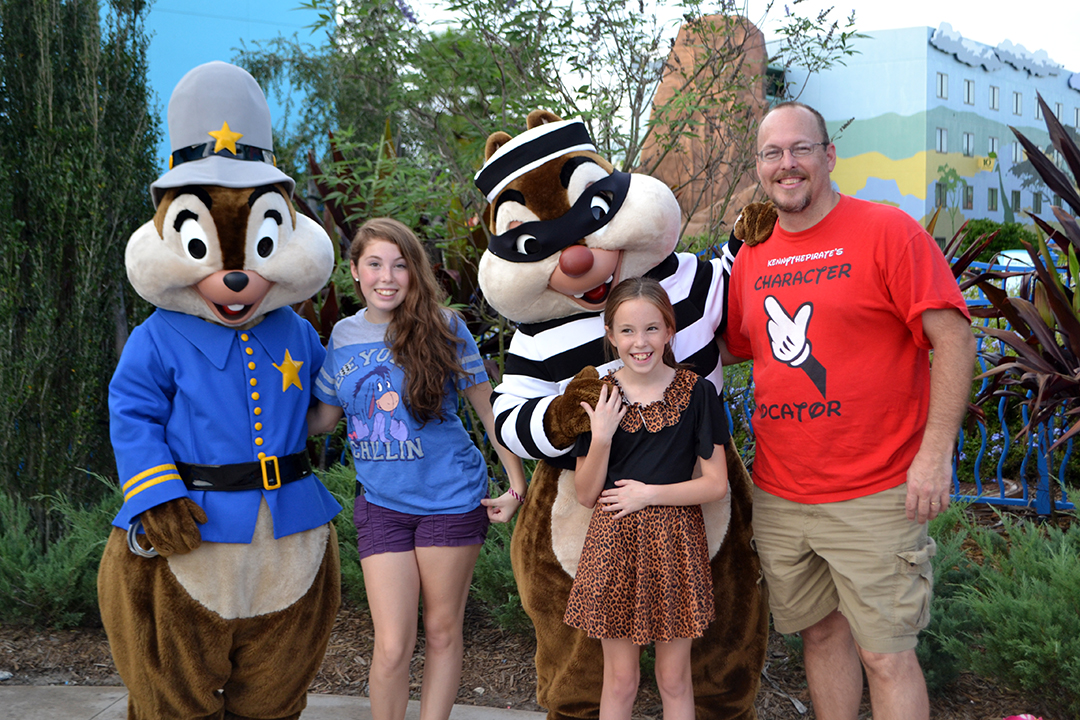 Chip became the thief in this meet because he didn't want to let go of Debbie.  It was a pretty funny moment and she enjoyed every second.
From there we jaunted over to Pop Century Resort next door and found Sailor Mickey and Pluto dressed for the event.  It was the final meet and greet of the day for them, so we hung ar0und so Debbie could play some games and collect a bag of candy.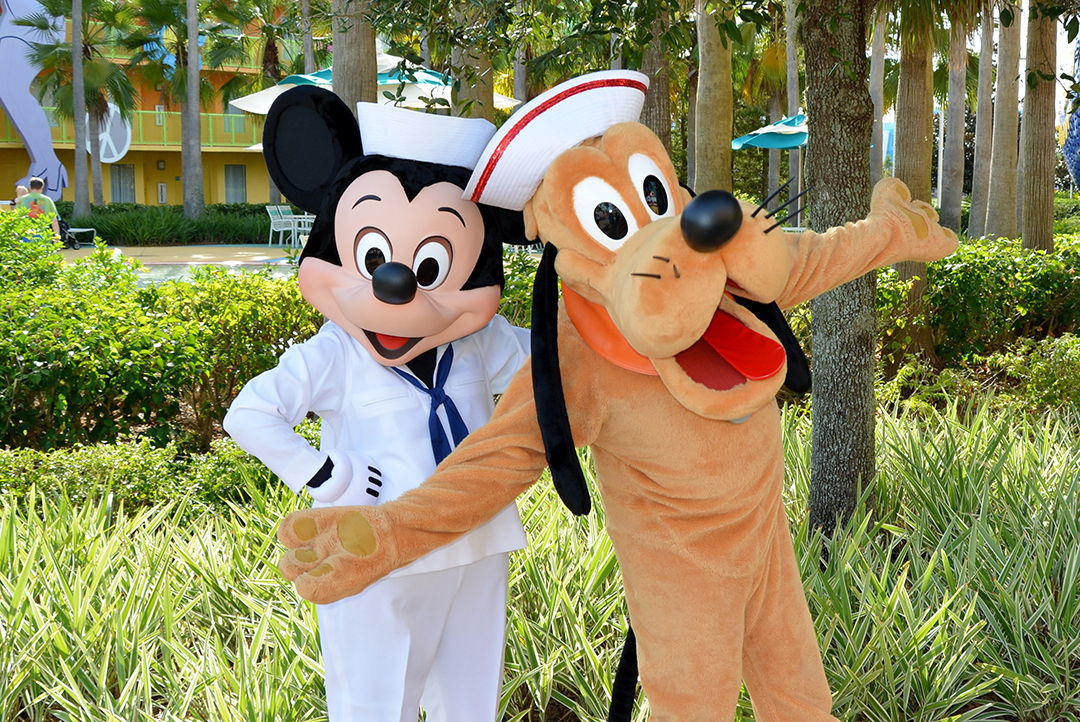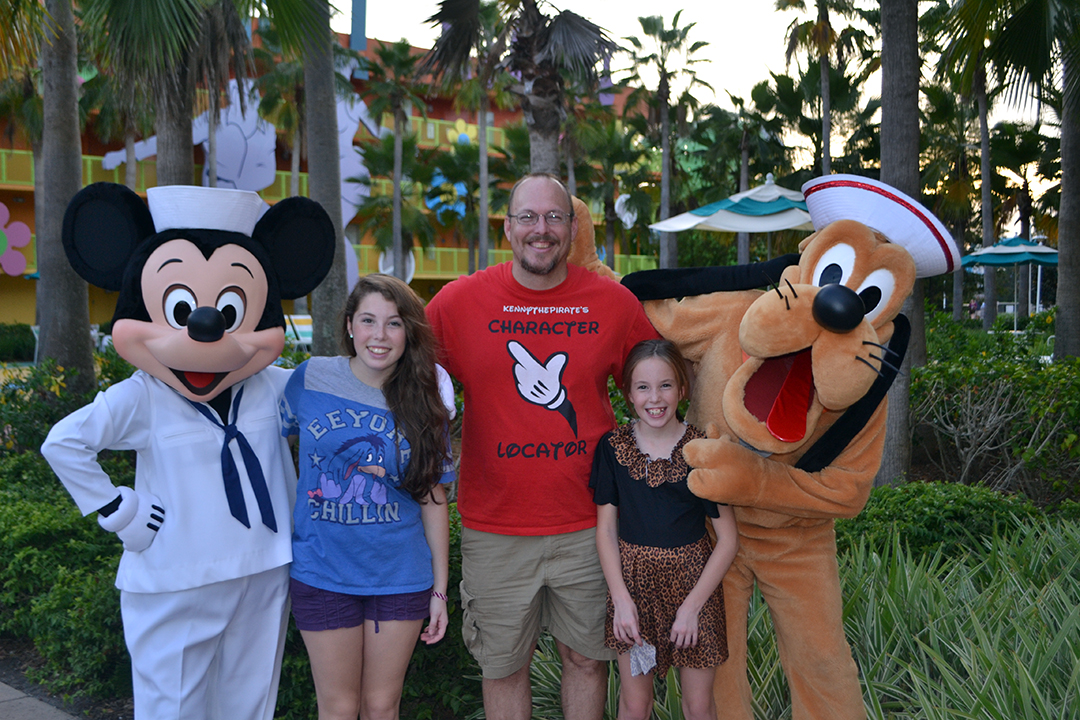 Later that evening we ventured over to the Fort Wilderness Campfire and found Cowboy Chip with Vampire Dale.  We roasted some s'mores and had some nachos before heading down to the water side to watch Hallowishes.  We hoped they would have the music at the beach, but there wasn't, so my friend Jess spent about half the show trying to sync the fireworks to her mp3 version.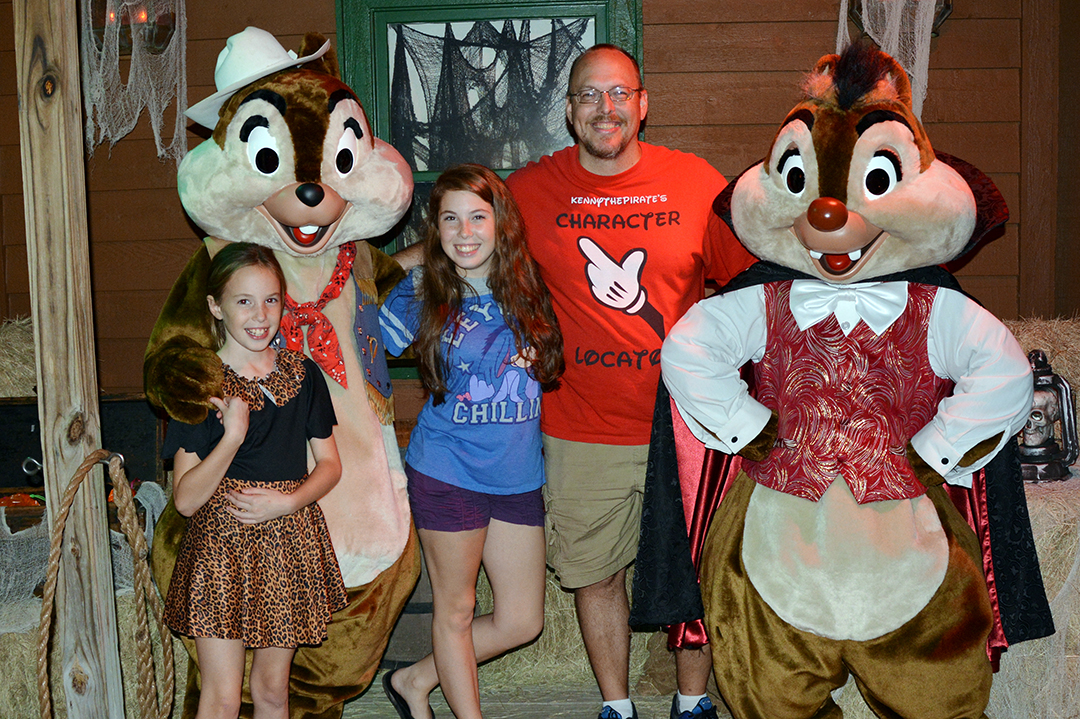 I vant to eat your candy!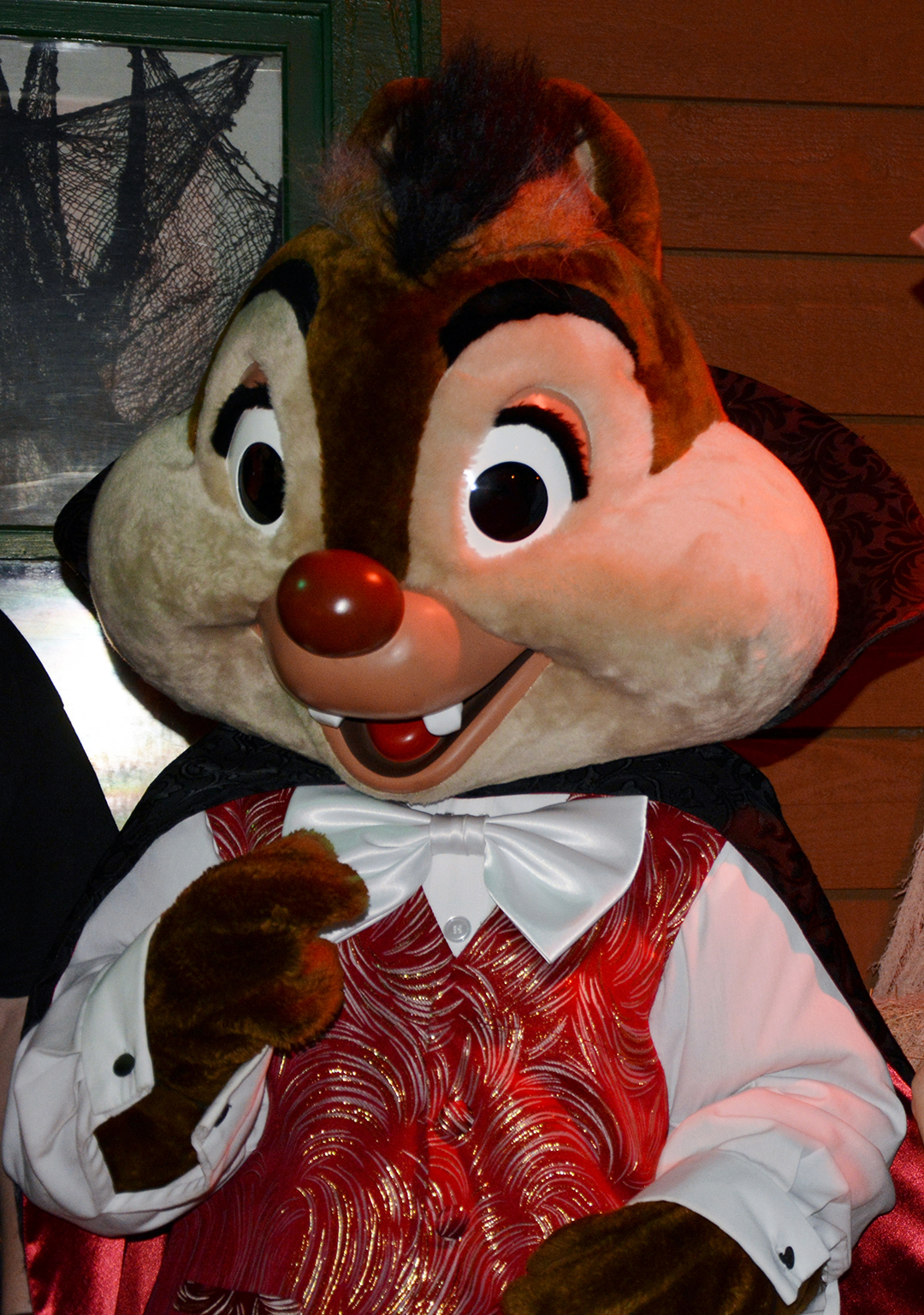 And this is the reason we moved to Orlando!  Some people think it's so I can become some blogger extraordinaire or something like that, but it's because my kids wanted to move here.  We've had so many great experiences at Walt Disney World and it was becoming to expensive to travel here, so I got a new job, packed up the family and moved to Beverly, hill that is…oh sorry, Orlando.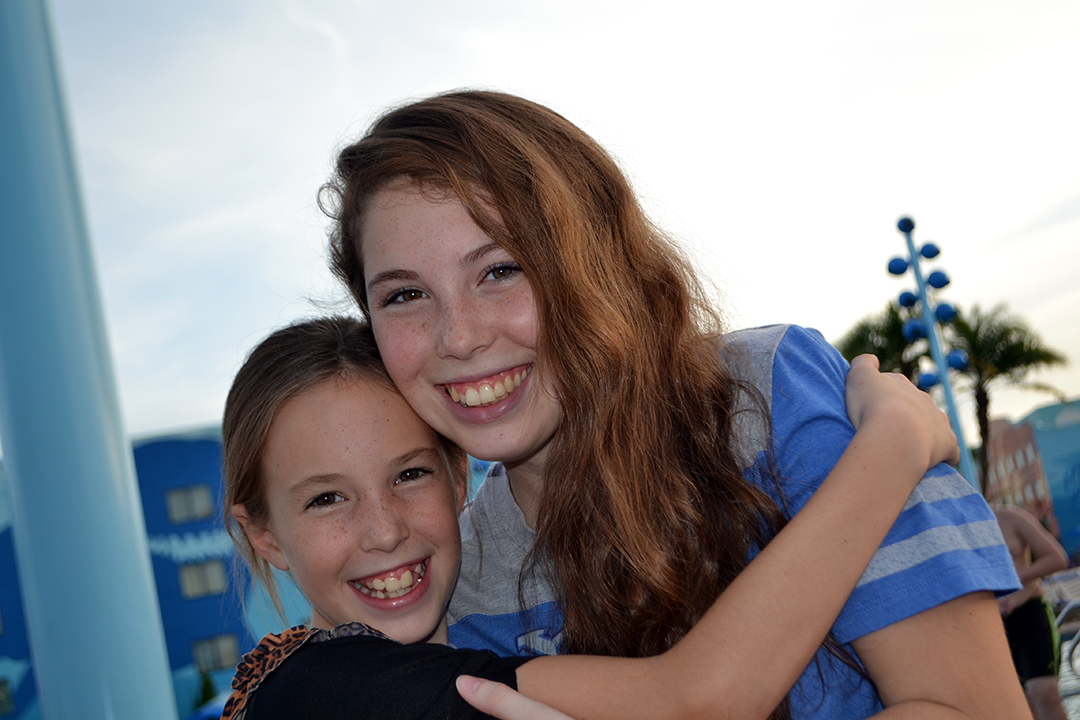 Debbie thoroughly enjoyed her first resort Halloween trick or treat character experience and it was a total surprise for her too.  She thought we were going to go to Celebration :)  Instead we went FOR a celebration.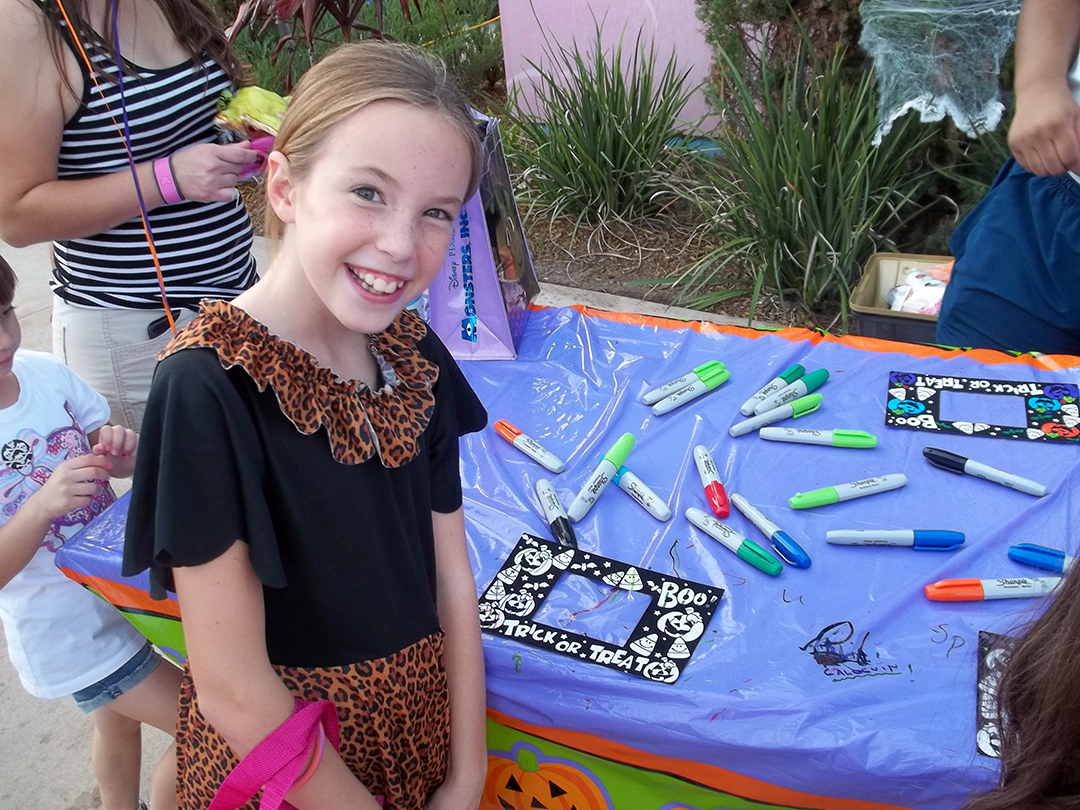 I didn't get to meet these guys.  This photo was sent to me by a friend who gave permission to post it for you to enjoy.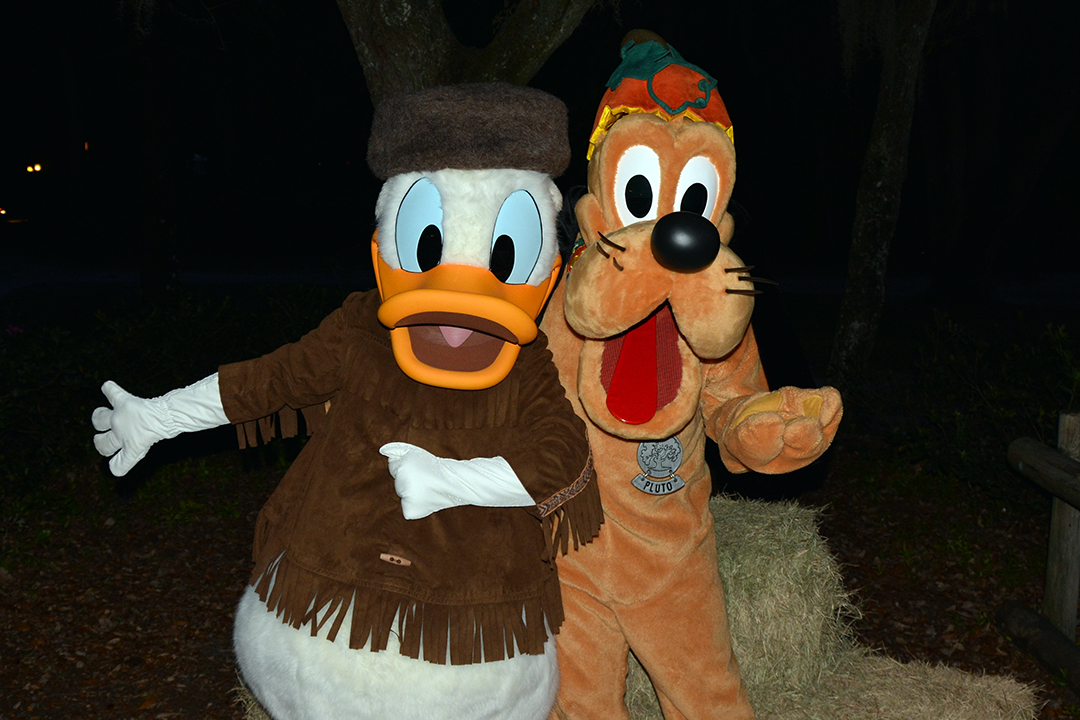 My character locating friends Jess and Pete sent along a couple of additional photos from their time at Port Orleans French Quarter and Port Orleans Riverside.  We all had great fun, lots of laughs, a bunch of candy and a tummy ache or two.  If you're in the Orlando area on a Halloween night, I highly recommend taking a look at the resorts for fun.