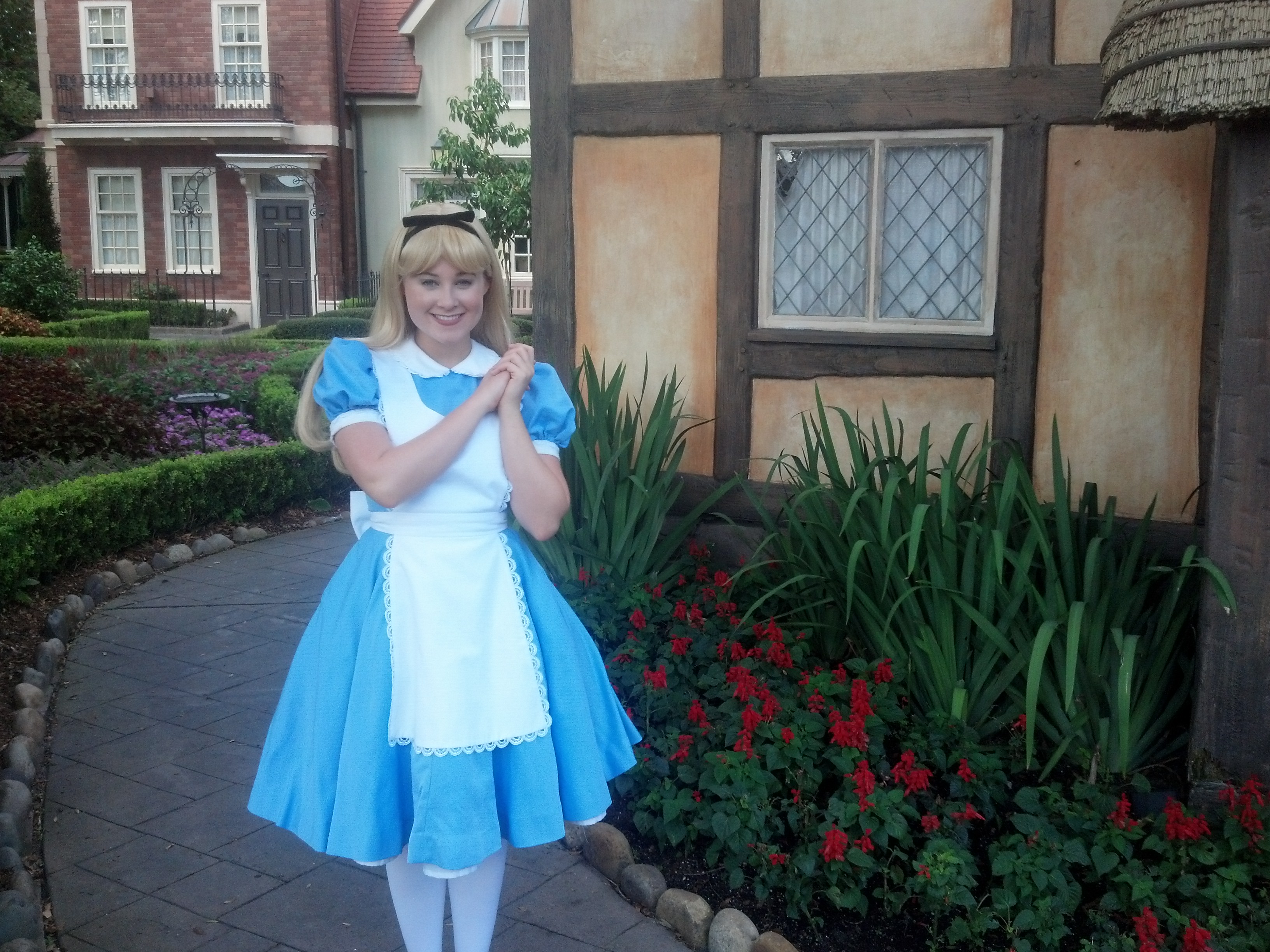 I'll apologize in advance for the terrible quality photos.  I ordered a replacement lens for my camera and it hasn't arrived yet, so it's just phone pictures today, but it tells the story.  I still can't sleep at night from my weird schedule, so I tried sleeping 4 hours then heading into EPCOT.  I arrived about 12:15 pm when all the tourists were just beginning their touring plans for the day and complaining about the 110 minute wait for Test Track and 80 minute wait for Soarin'.  The only ones who didn't seem to care were the ones using Fastpass+ to ride The Seas with Nemo and Friends.
One benefit of the whole MyMagic+ thing is that there is rarely a crowd at the gates during most parts of the day.  It's always fun to stand around and hear people talking about "the giant golfball."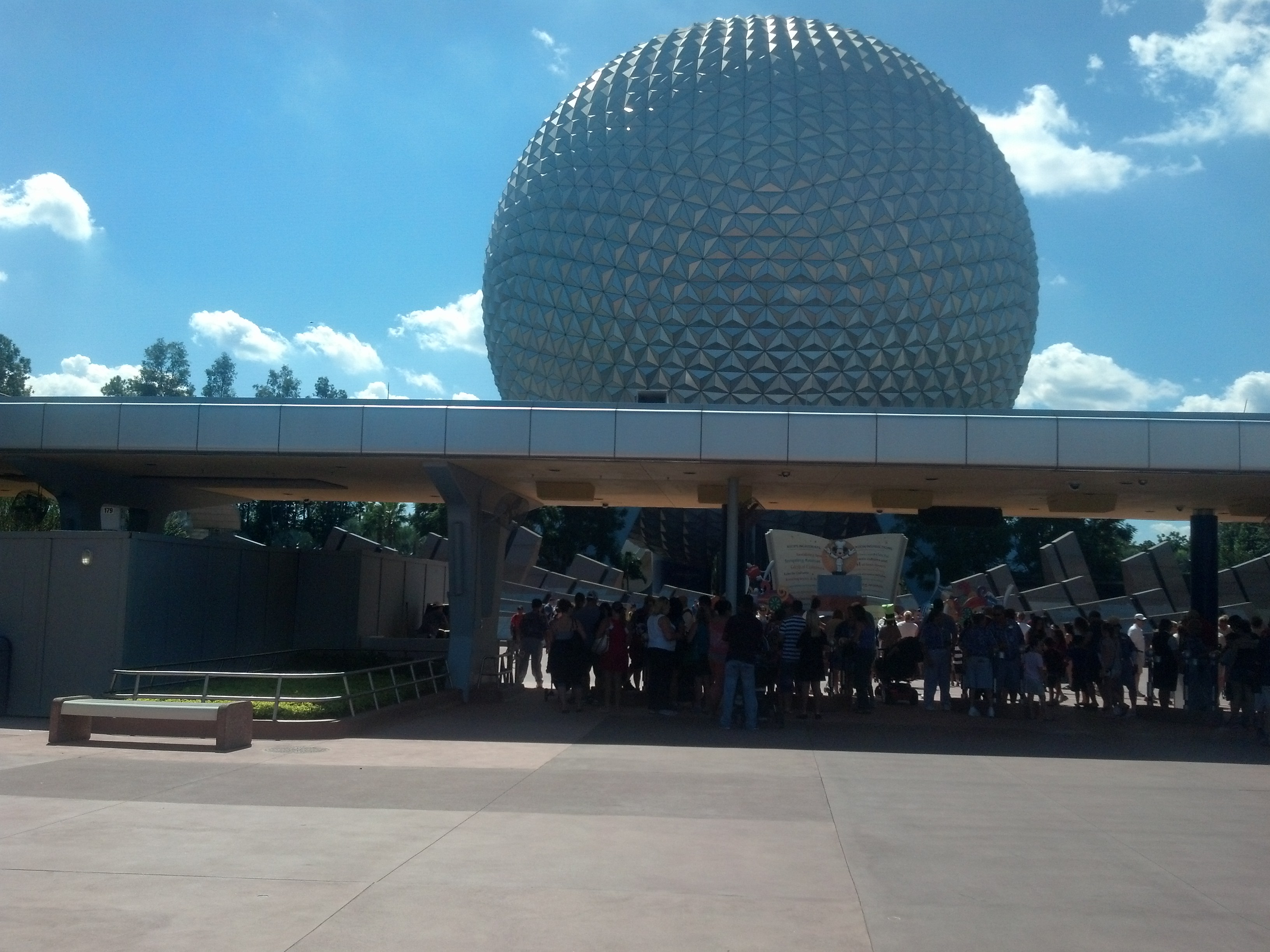 One of the things I wanted to do today was to meet Pluto in his new, but temporary, location.  He's supposed to leave Epcot for good in 2014 and be replaced with a new character.  Could it be Shellie May?  She is Duffy's girlfriend and she might add to the product line sales.  Maybe they could bring back Remy?  Little Chef Remy will be eliminated from EPCOT at the end of the day on October 24, 2013.  If you haven't seen him at Les Chefs de France, be sure to make your appointment Mon-Sat by October 24.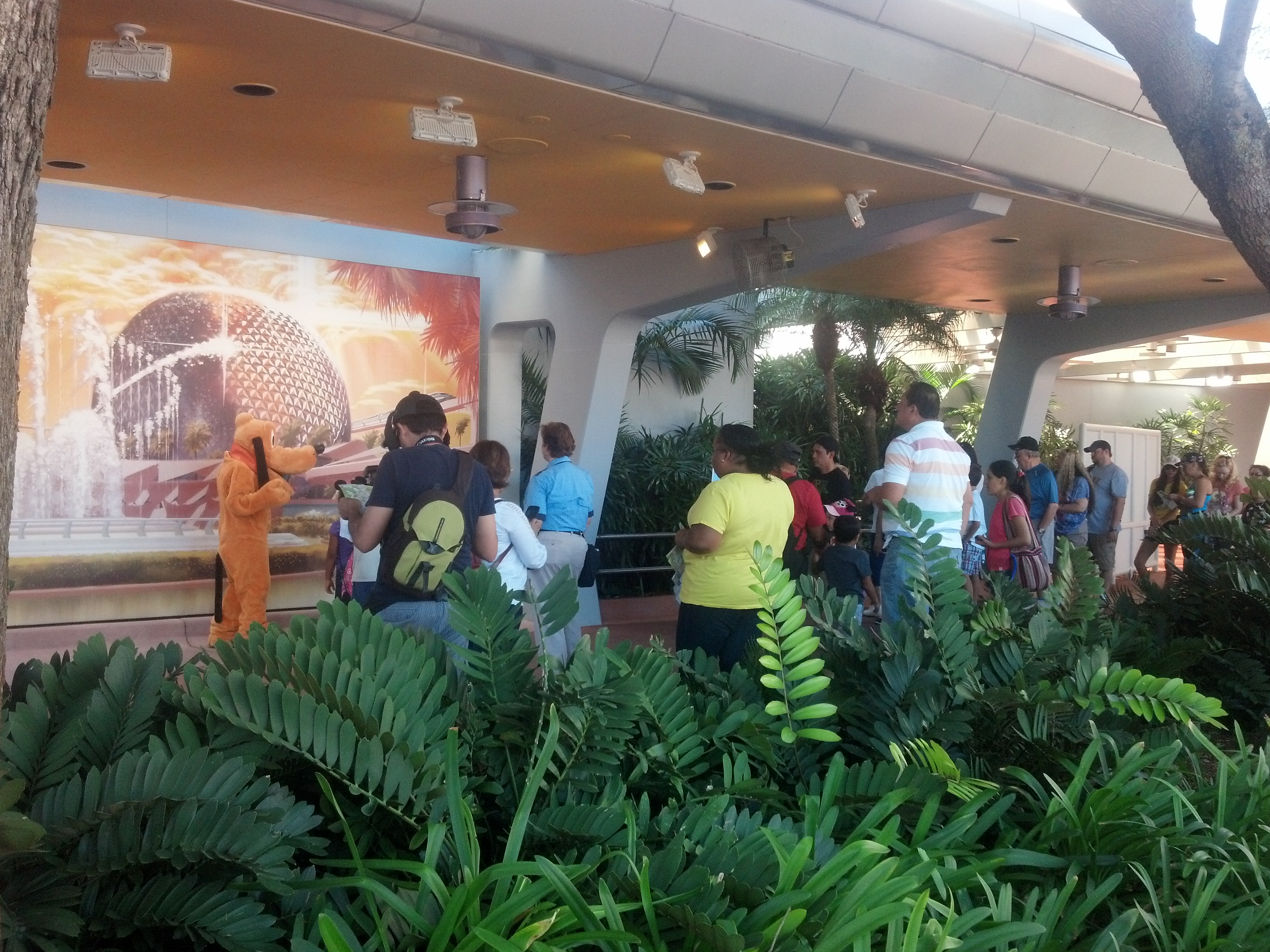 There's a REALLY BIG sign pointing the direction of the redesigned Epcot Character Spot.  The sign isn't to blame for much lower waits at the Character Spot, it's because they blocked out the view from the window and doubled the capacity.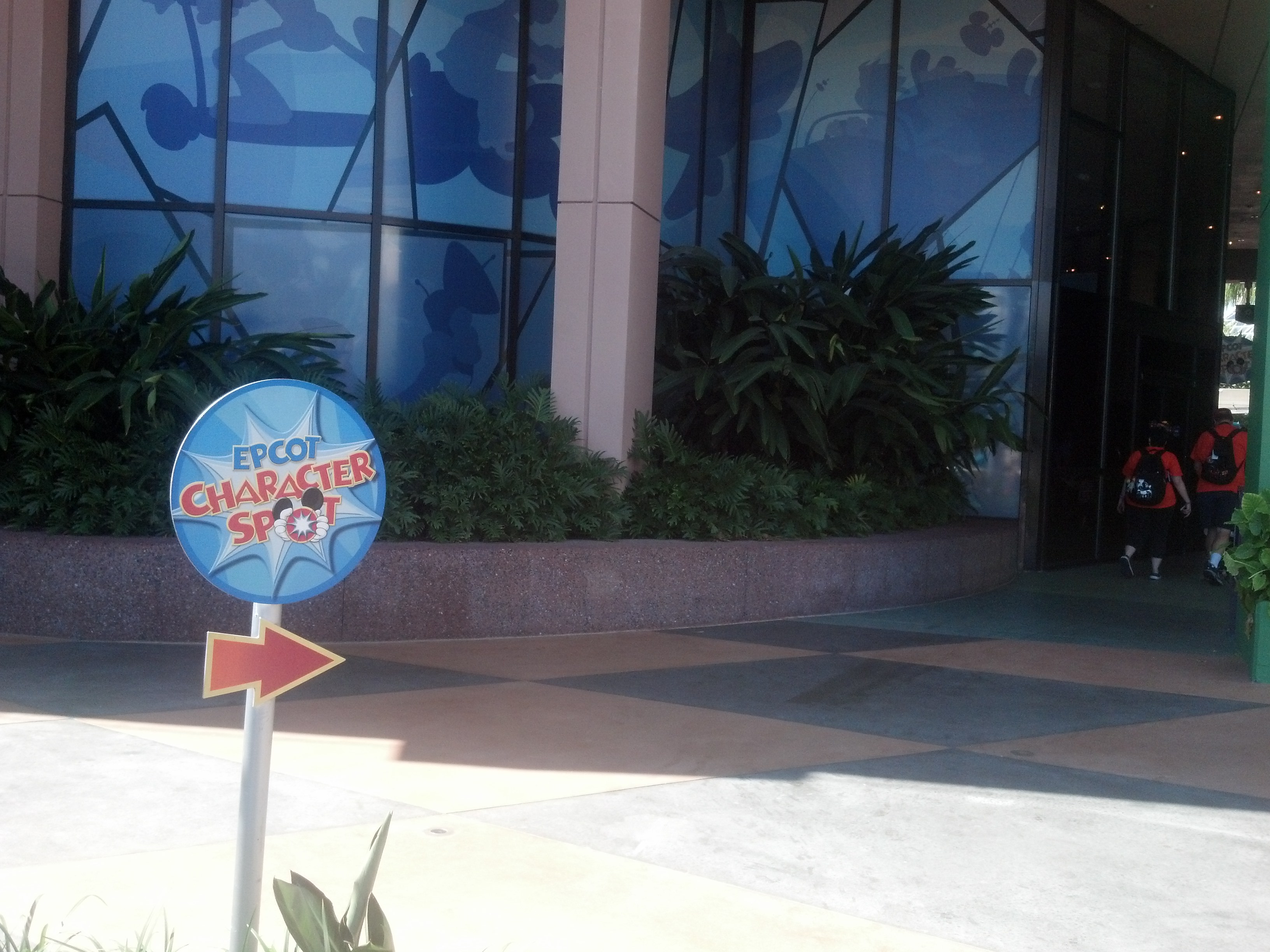 The 10 minute wait was just too high for my liking.  I decided to come back  later and visit Mickey, Minnie and now starring Goofy!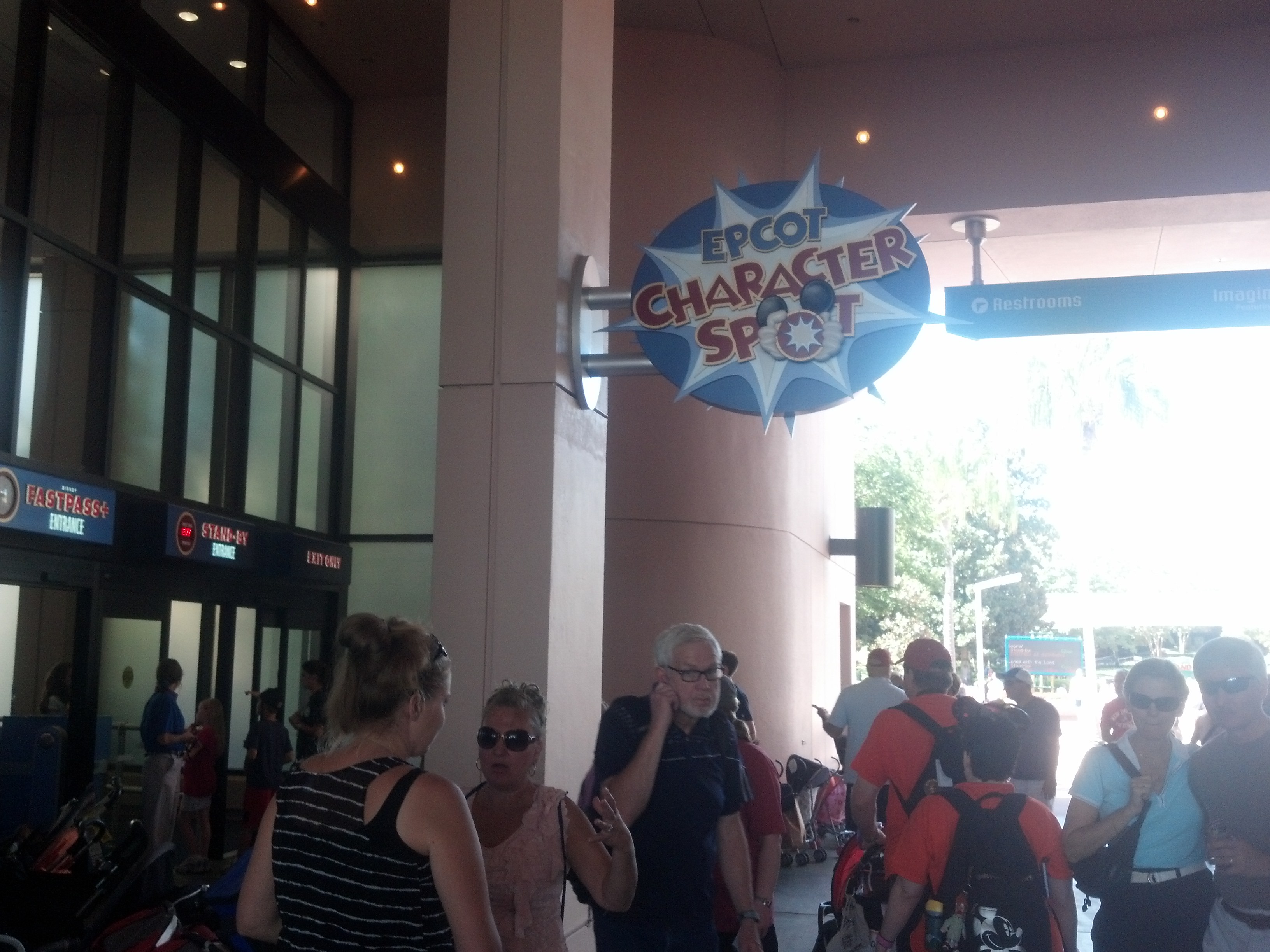 It's kind of amusing because it took these guests longer to meet Chip n Dale, than it did to meet the characters at the Character Spot.  These folks waited 14 minutes.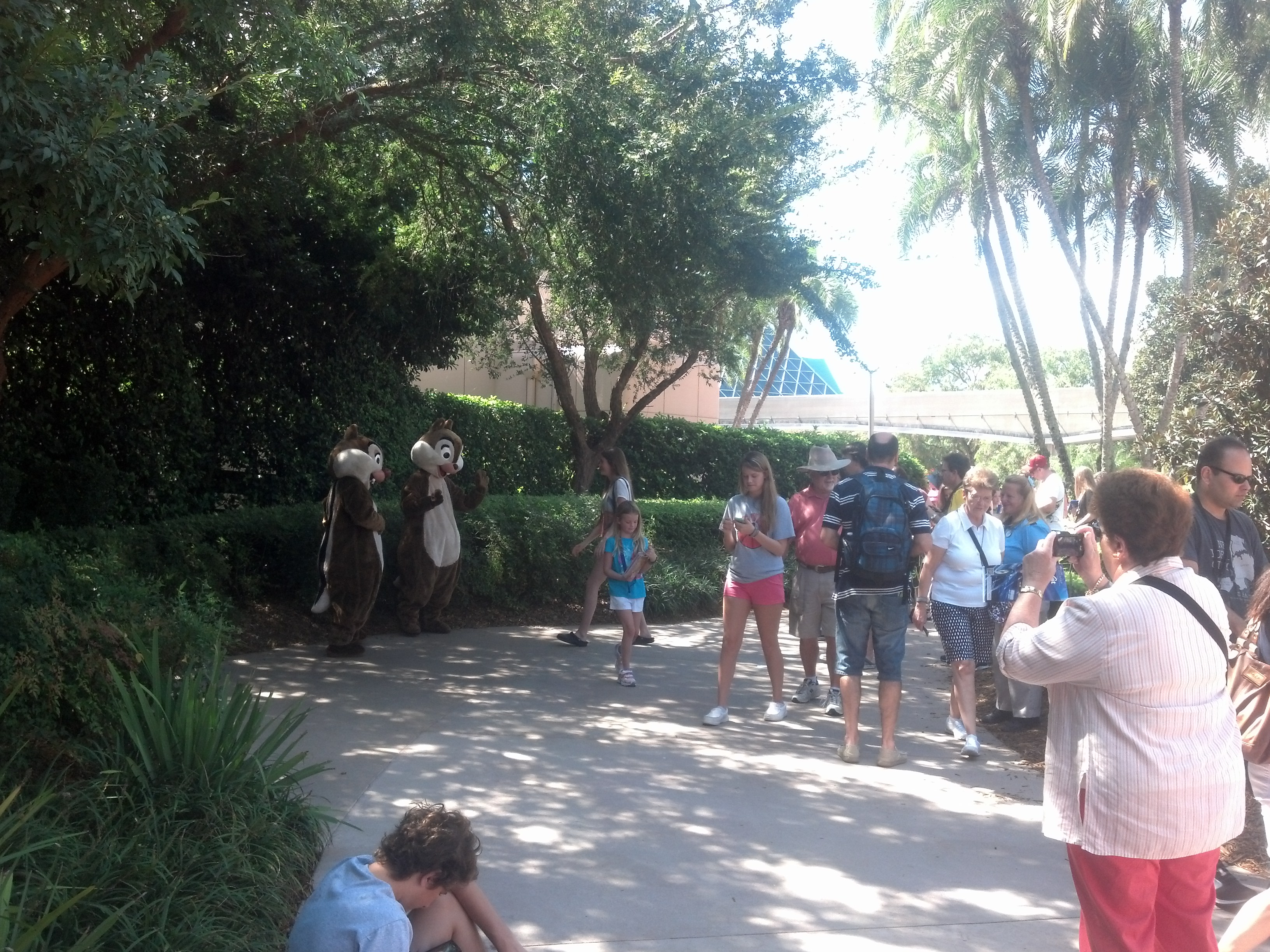 After checking the World Showplace and International Gateway for potential character training meets, I headed over to meet Winnie the Pooh and Tigger in the United Kingdom.  The was no real changes to the actual meet and greet location, just to how the line functions.  When you enter the UK, turn RIGHT. >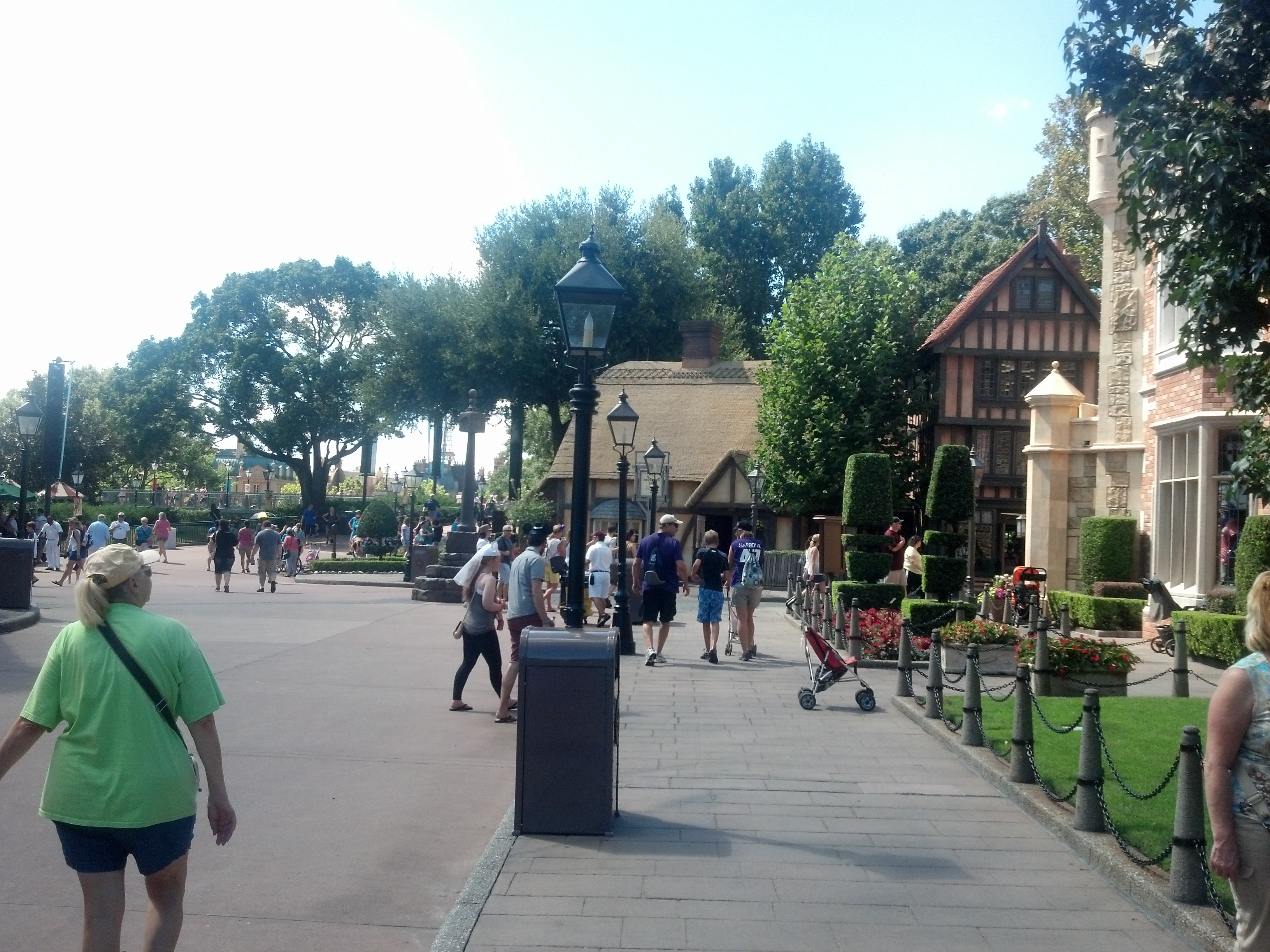 You'll see the Toy Soldier straight ahead, but don't walk straight in.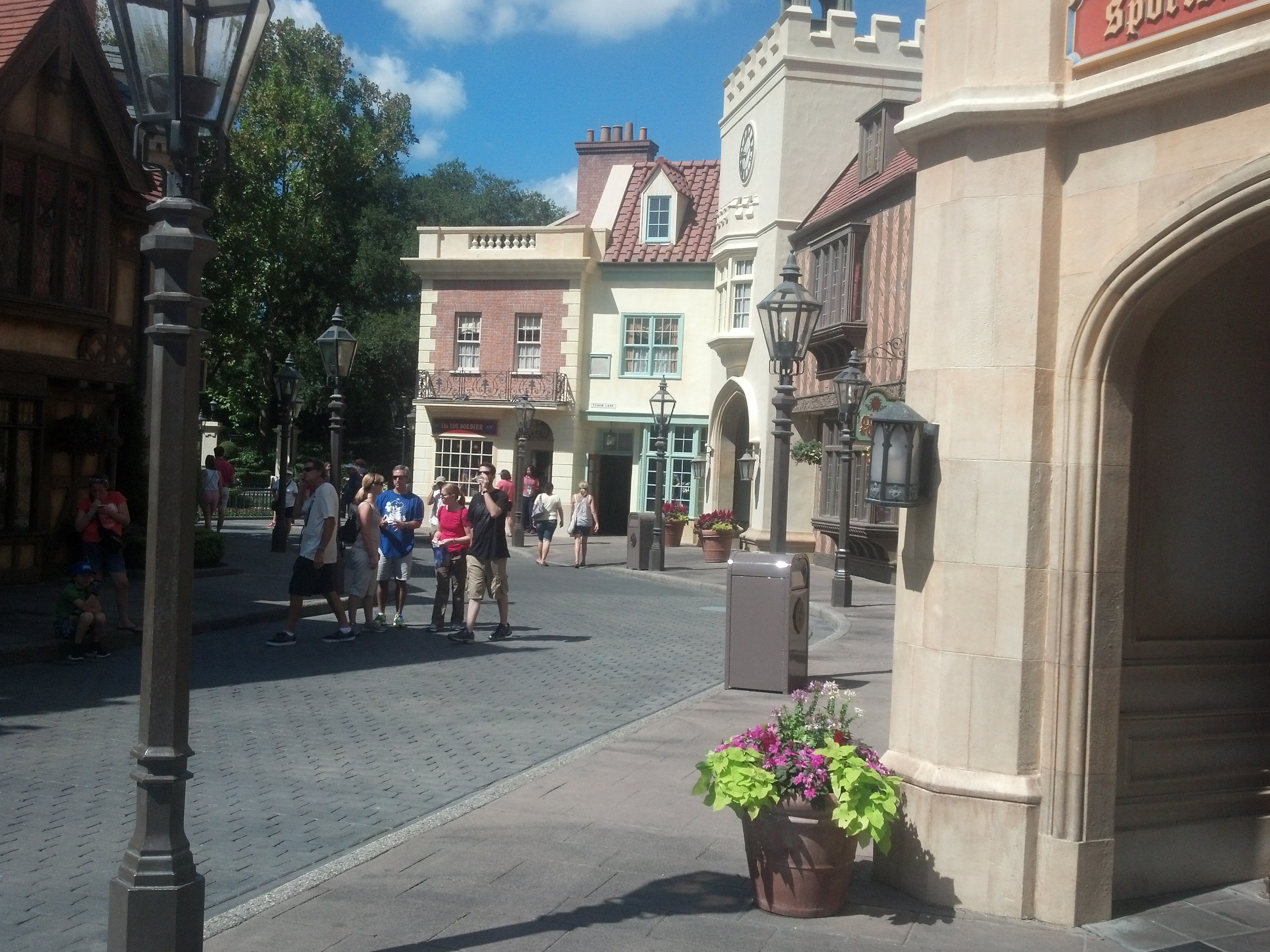 You'll see that the Kidcot stop is now wide open and there's a velvet rope keeping the hordes of unwashed masses from entering Pooh and Tigger's room.  Nothing says "secure" and "stay out" like a velvet rope!  I overheard a conversation between a CM and and guest and the CM was telling the guest they could meet Beast in France…umm, nope!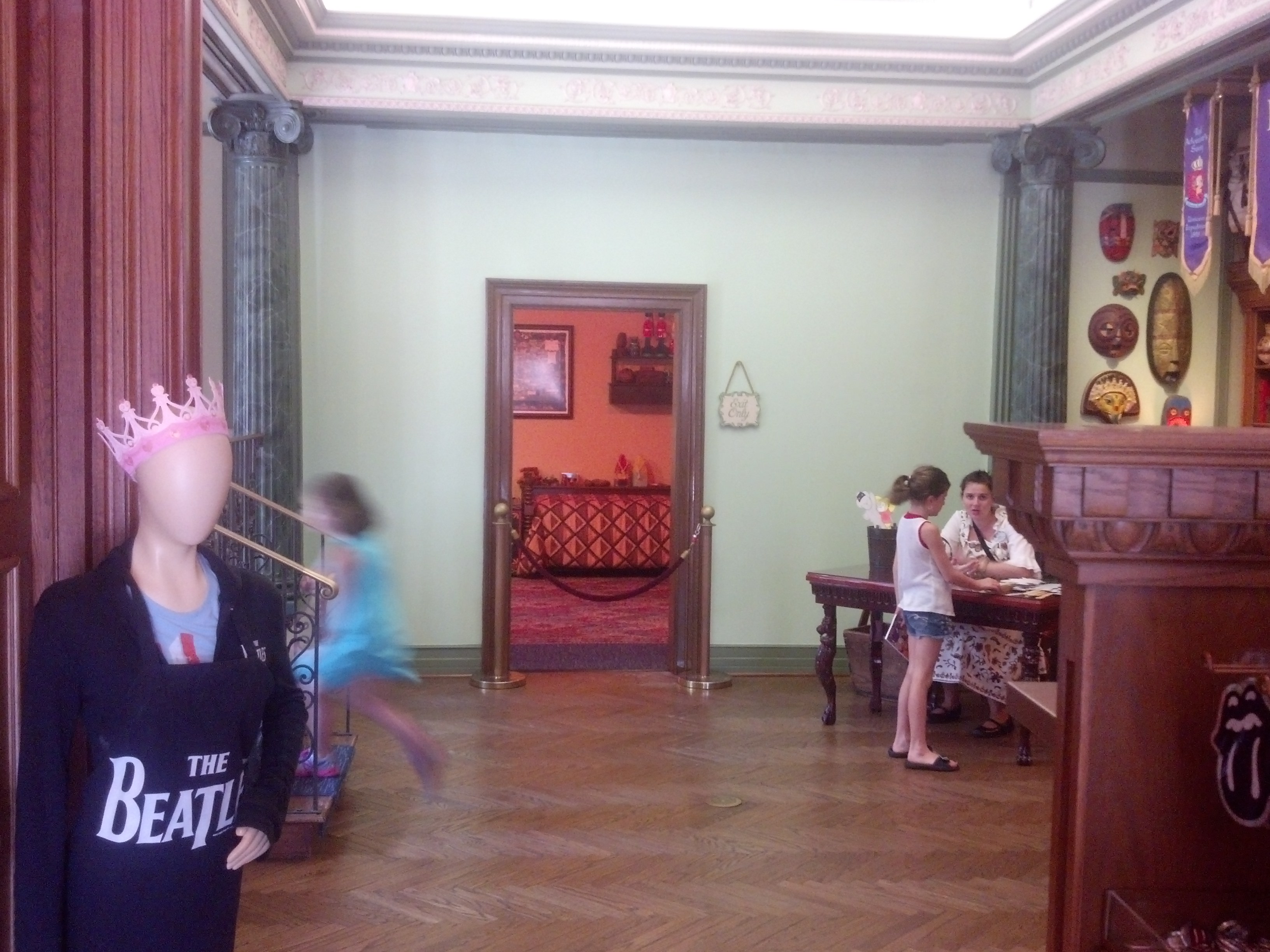 Instead of entering at the front, you now enter at the rear of the building.  Those playing the Agent P game couldn't find the last window because it's hidden by the shade area.  About that shade area…it is only good for the first 10 people in line.  Everyone else was standing in FULL SUN.  As you can see this attraction will eventually offer Fastpass+ (anyone else getting tired of the + yet?)  Once it's active, you may want to use it here to avoid standing in the sun.  Otherwise arrive a few minutes before they first arrive or later in the evening to avoid standing in the sun.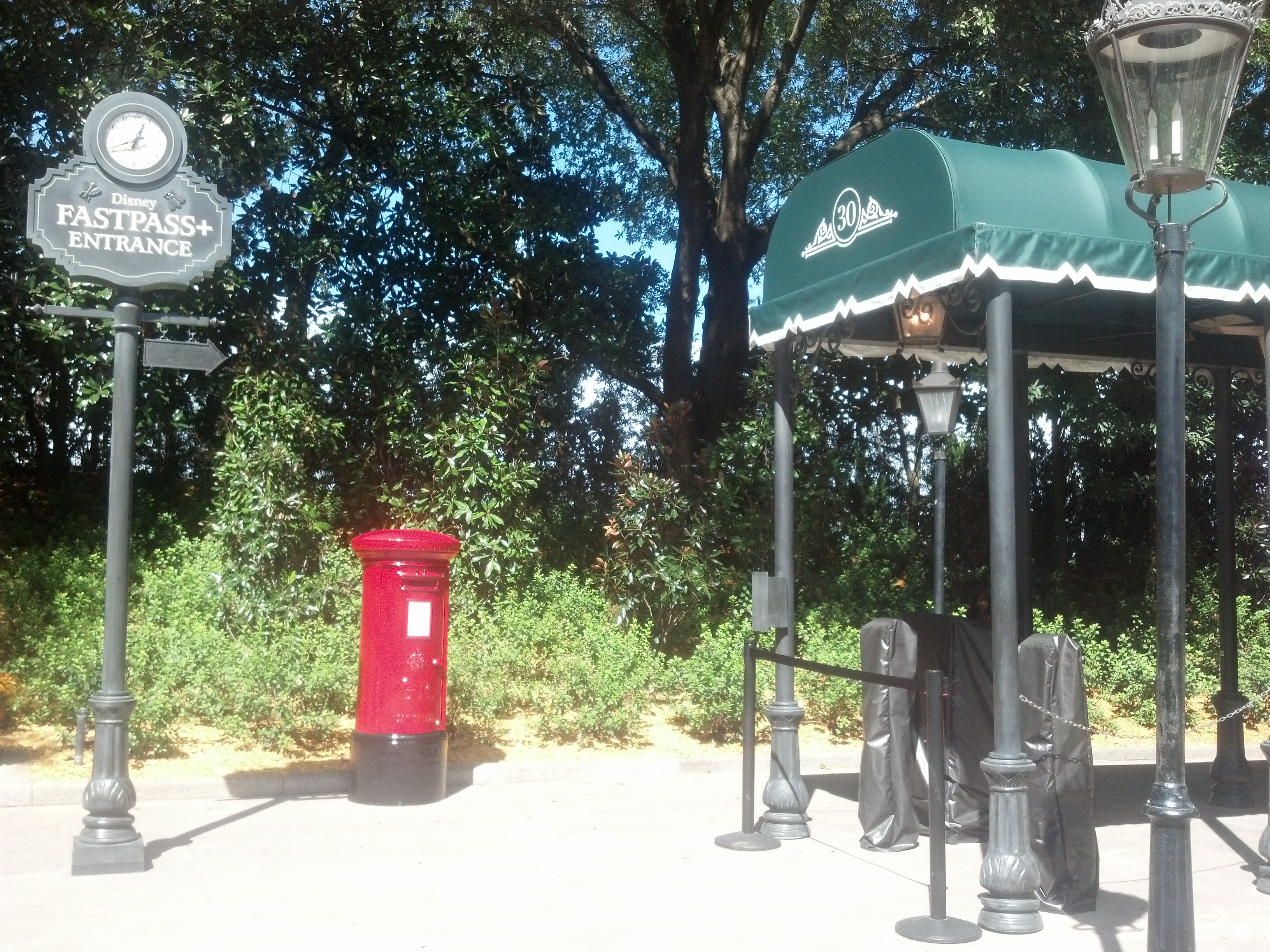 See, the same room.  Same cool characters.  Same room.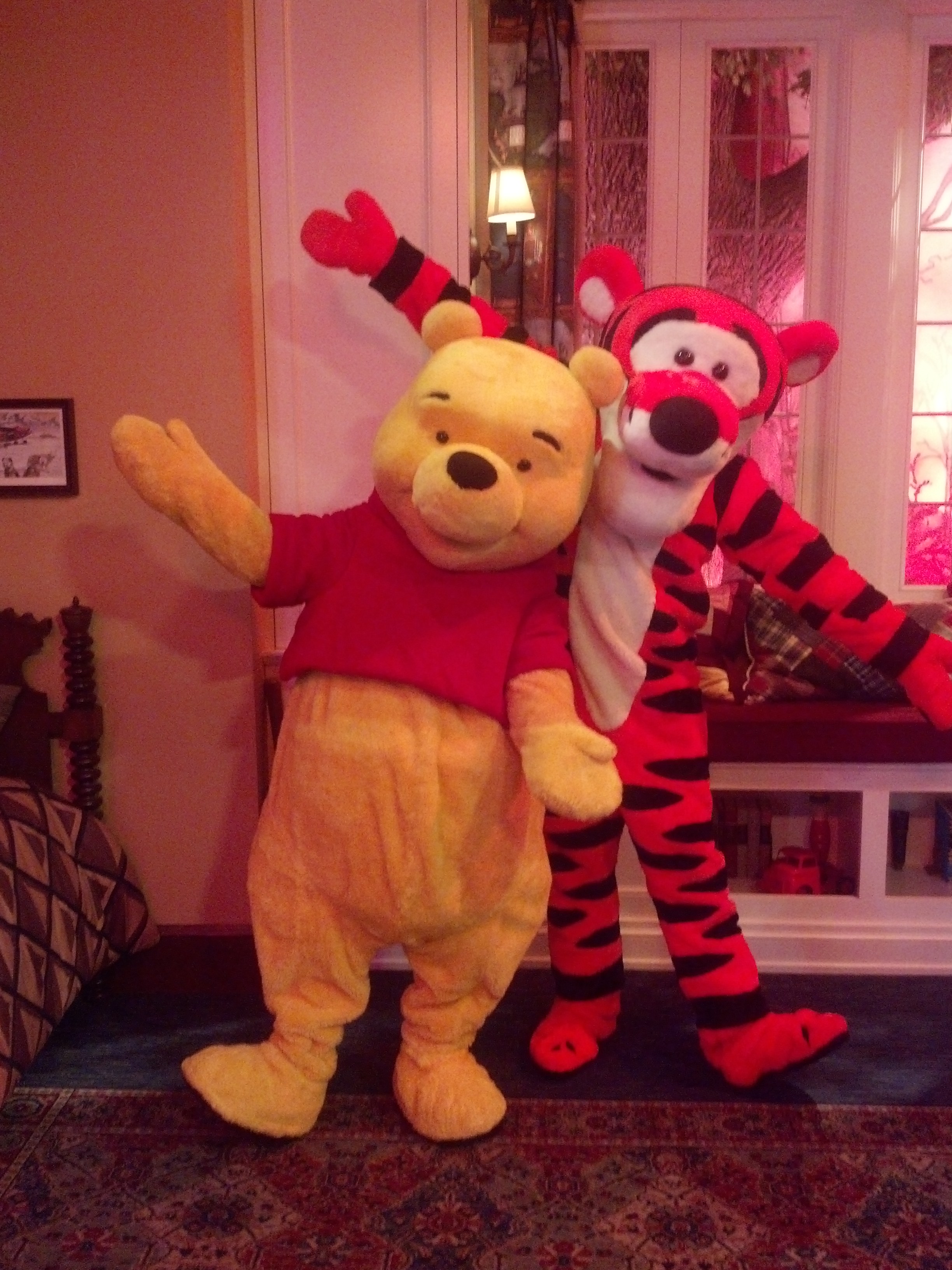 I think some little girl should ask to have them sit on the bed with her to look like a scene from home.  I think it would come off pretty creeper for a mid-forties man touring by himself to post photos on a blog to ask that.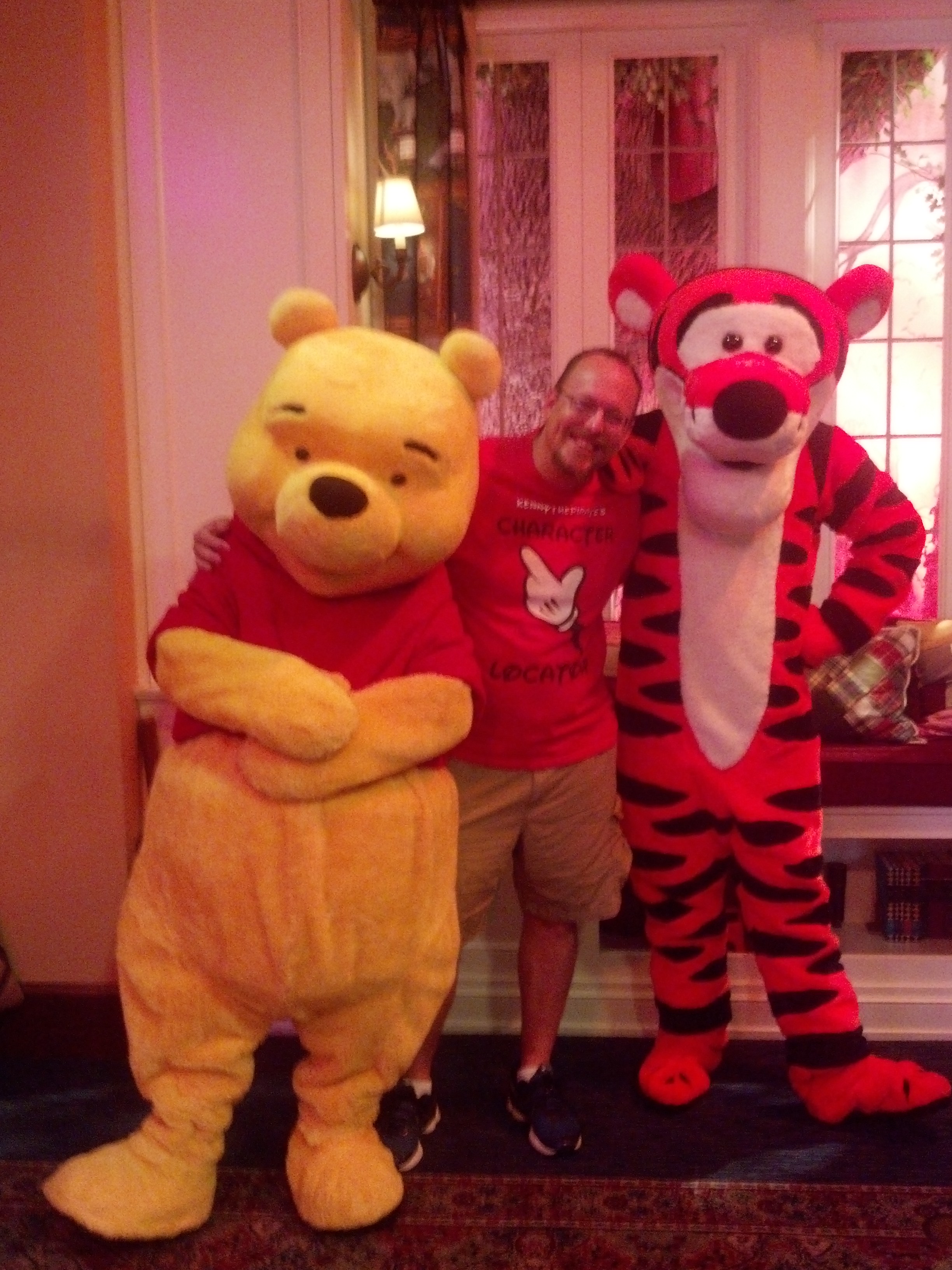 Mary Poppins was running 30 minutes late for her 1:00 set.  I would think a person who is "practically perfect in every way" could do a little better :)  She already had a long line of people waiting on her.  One person saw me and challenged me that my app says 1:00, the CM said I was right and Mary is just running late. I don't make the schedules, just report em.  "All entertainment is subject to change without notice."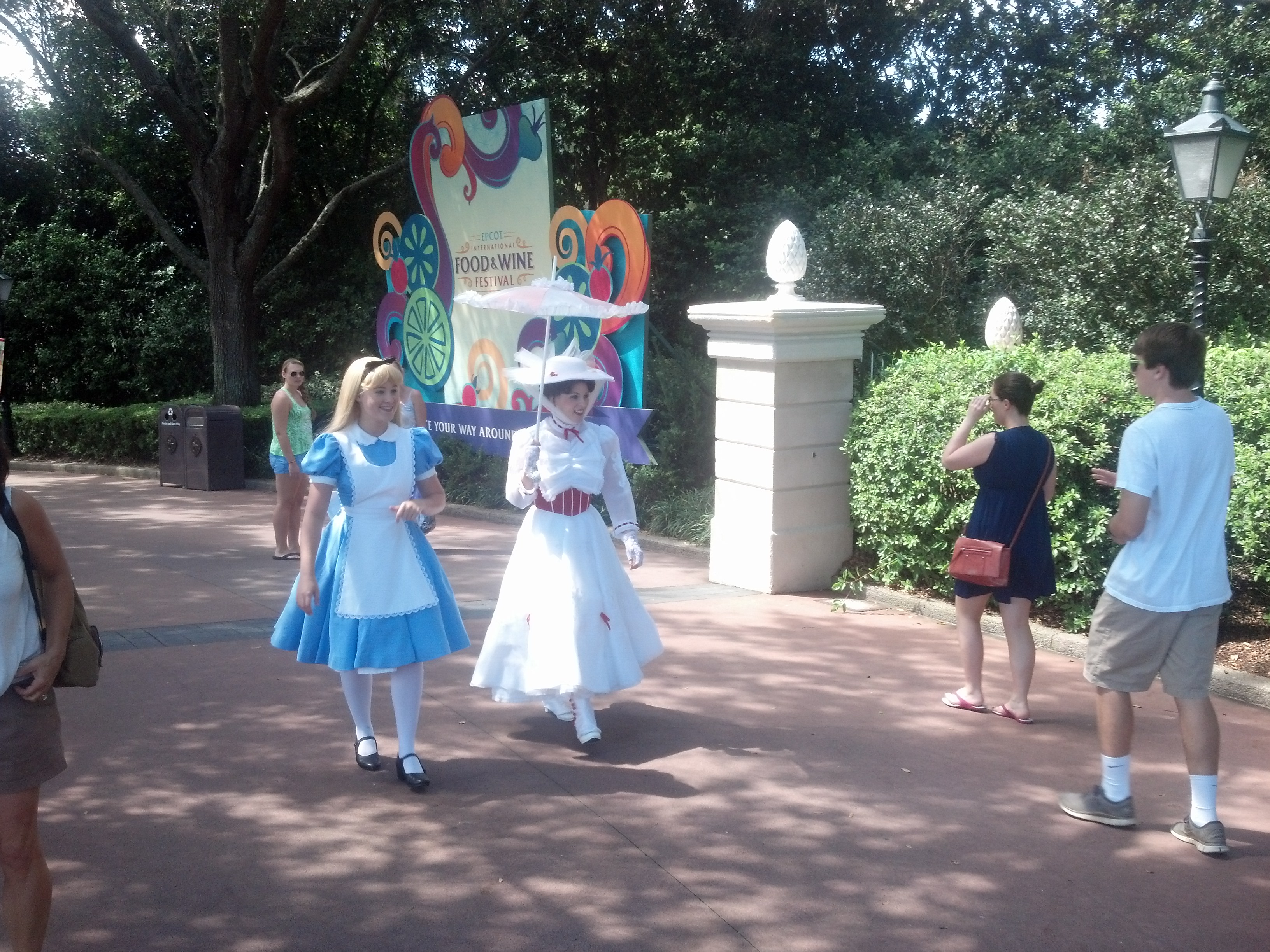 Everyone else was in line to meet Mary Poppins, so I stopped for a quick meet with Alice.  She needed a quick moment to listen to the flowers.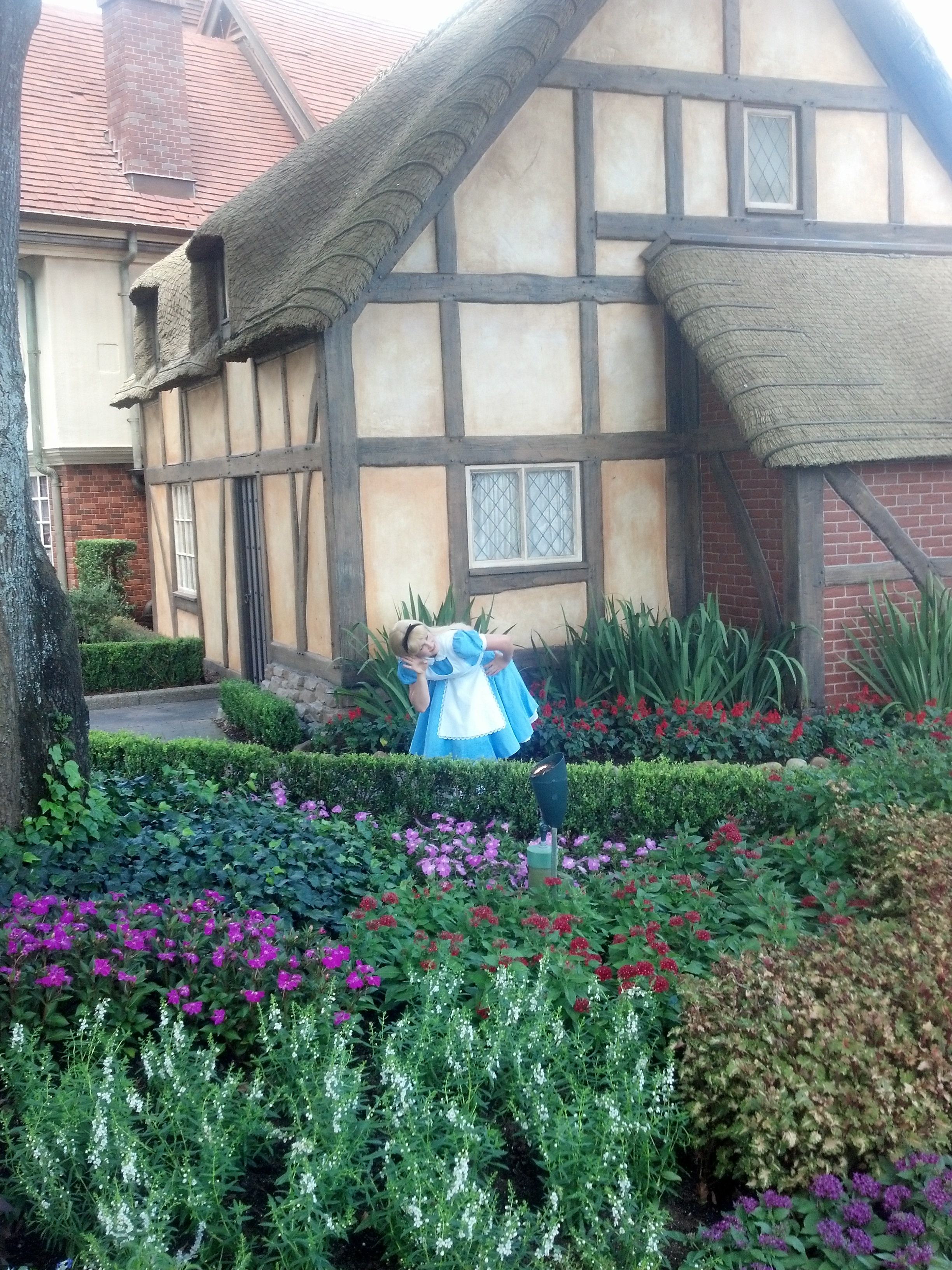 I told her I like her new show, but really don't understand why Jafar from "Lost" is there.  It could be a good show all by itself without creating the same discombobulated mess that is Once Upon a Time.  She concurred that her story is good all by itself and is weird enough without adding the villainous vizier.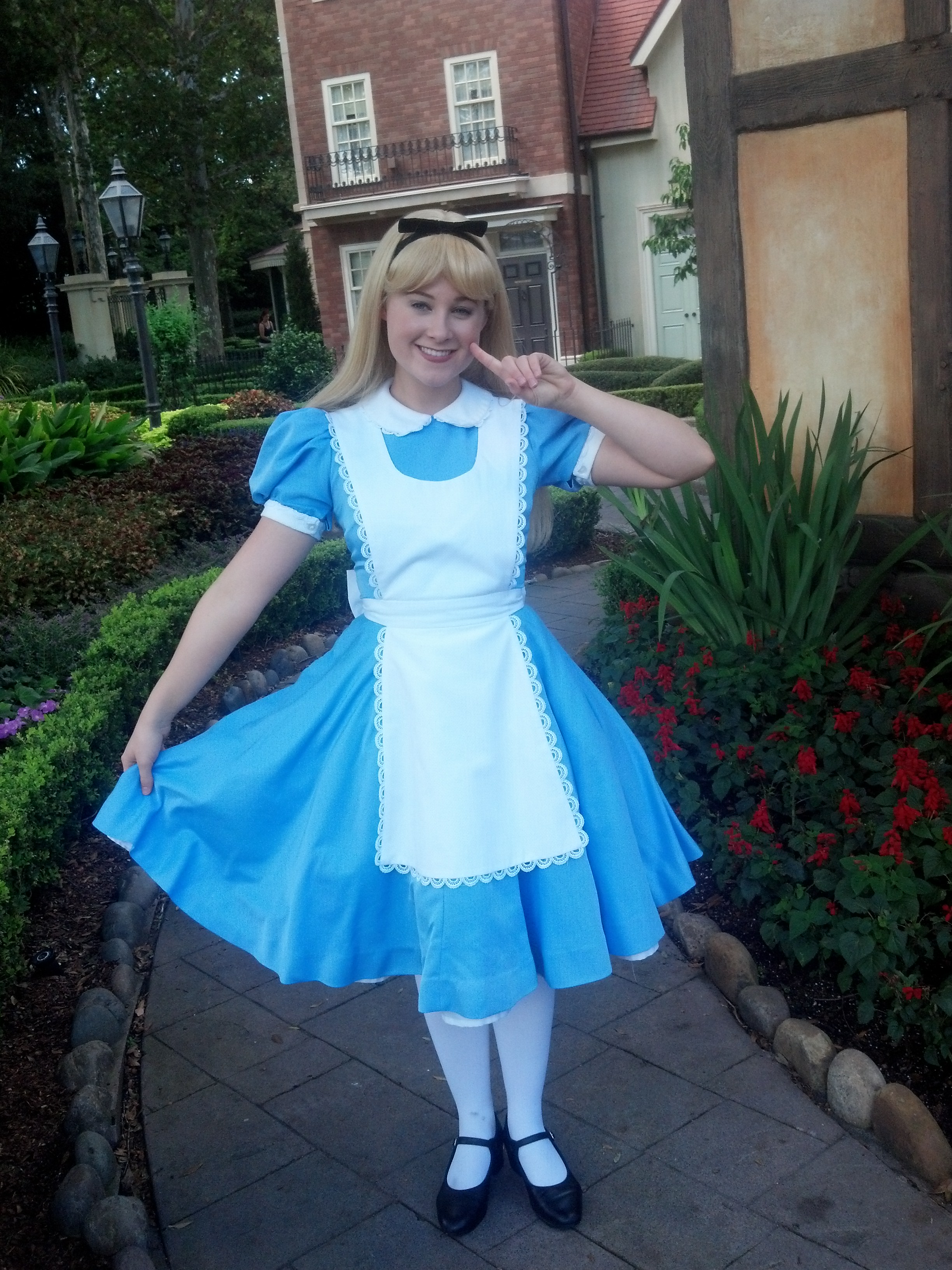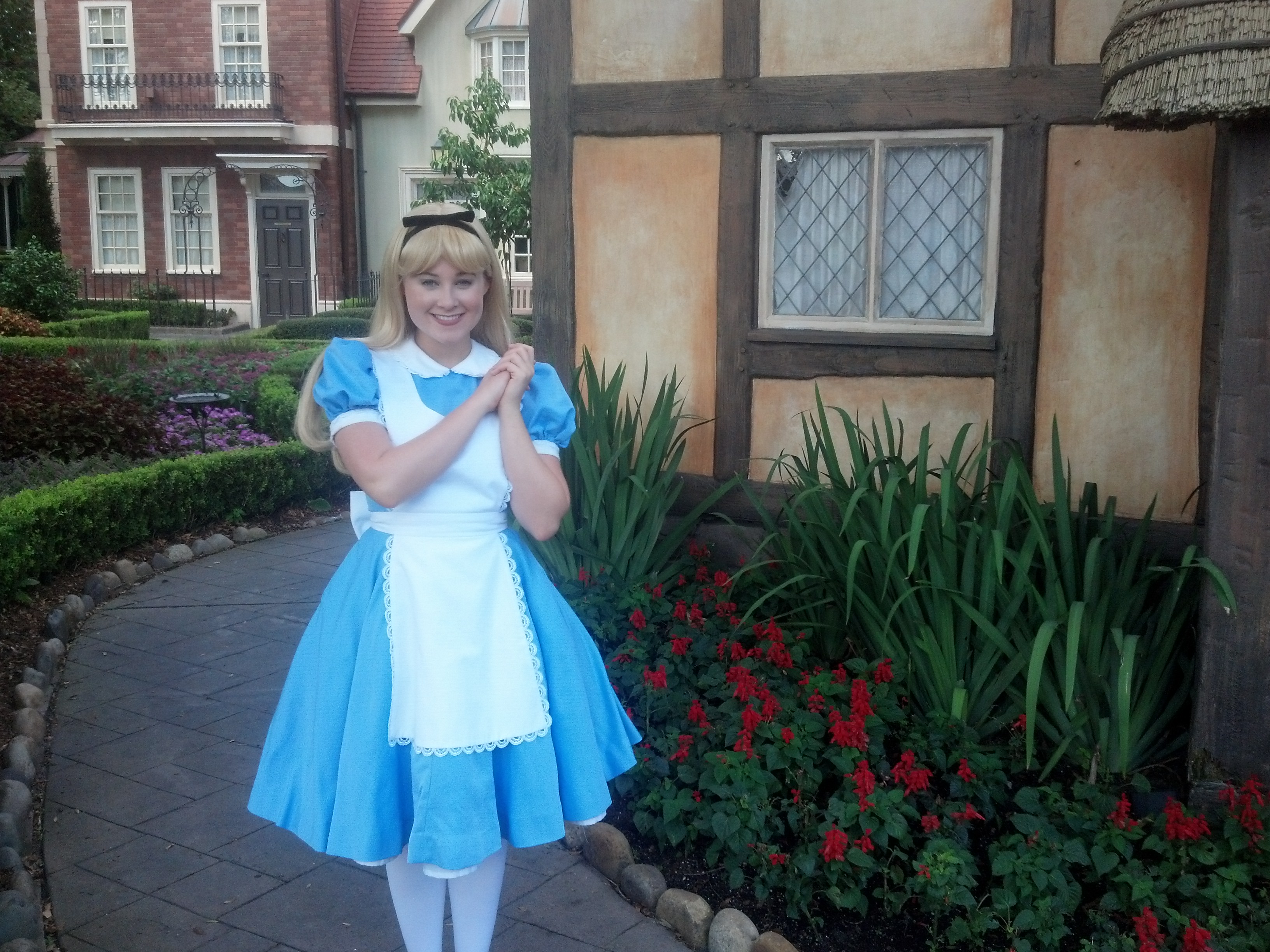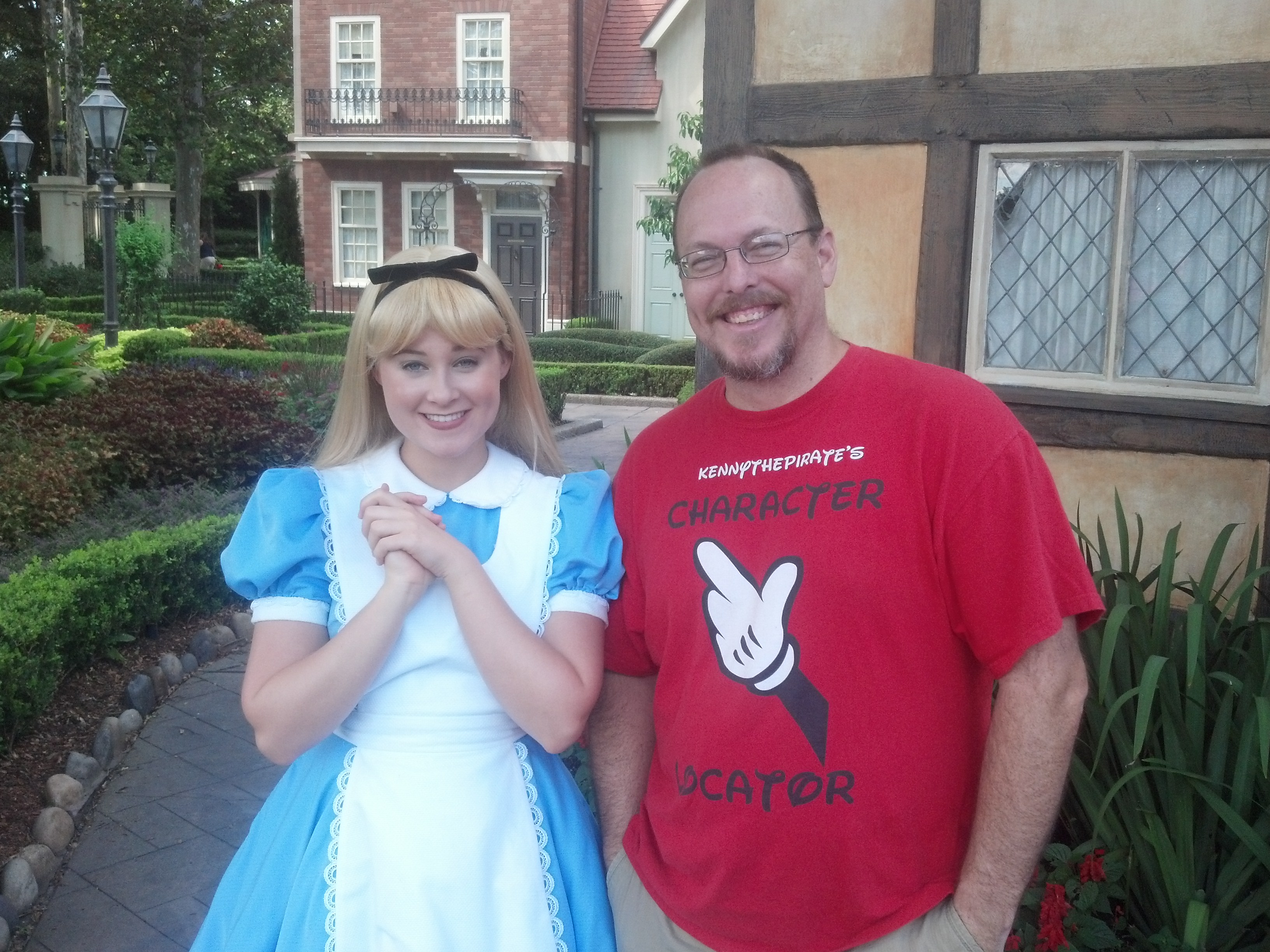 Next I wanted to check out Duffy in his Halloween Pumpkin costume.  I've been holding out for the St. Patrick Leprechaun costume, but he just keeps rolling out the same gear.  I saw this wonderful Blueberry with her cute little Duffy bear in similar colors.  Maybe they could just dress Duffy as a Blueberry???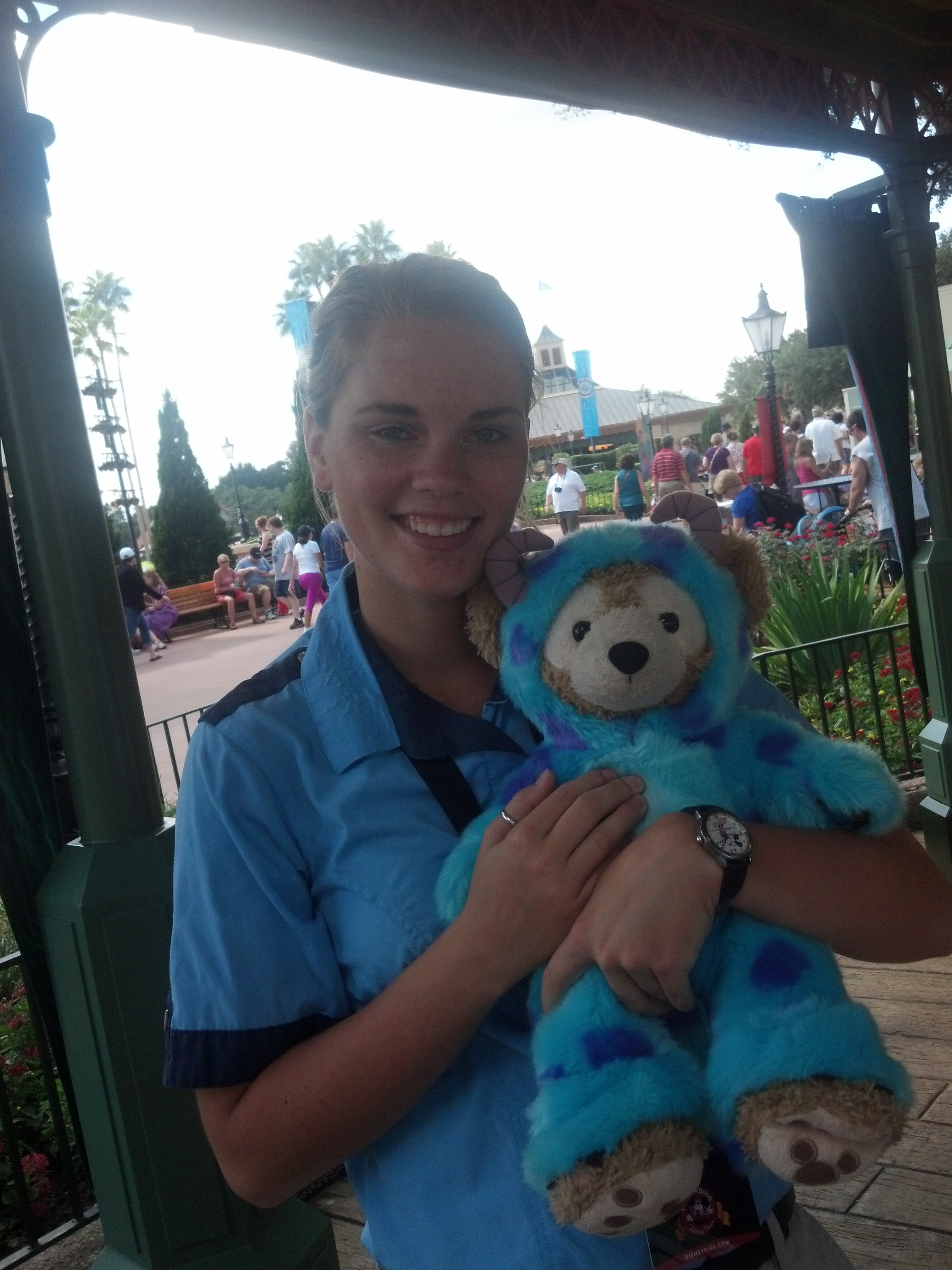 Nope, just a pumpkin.  At least he's adearable.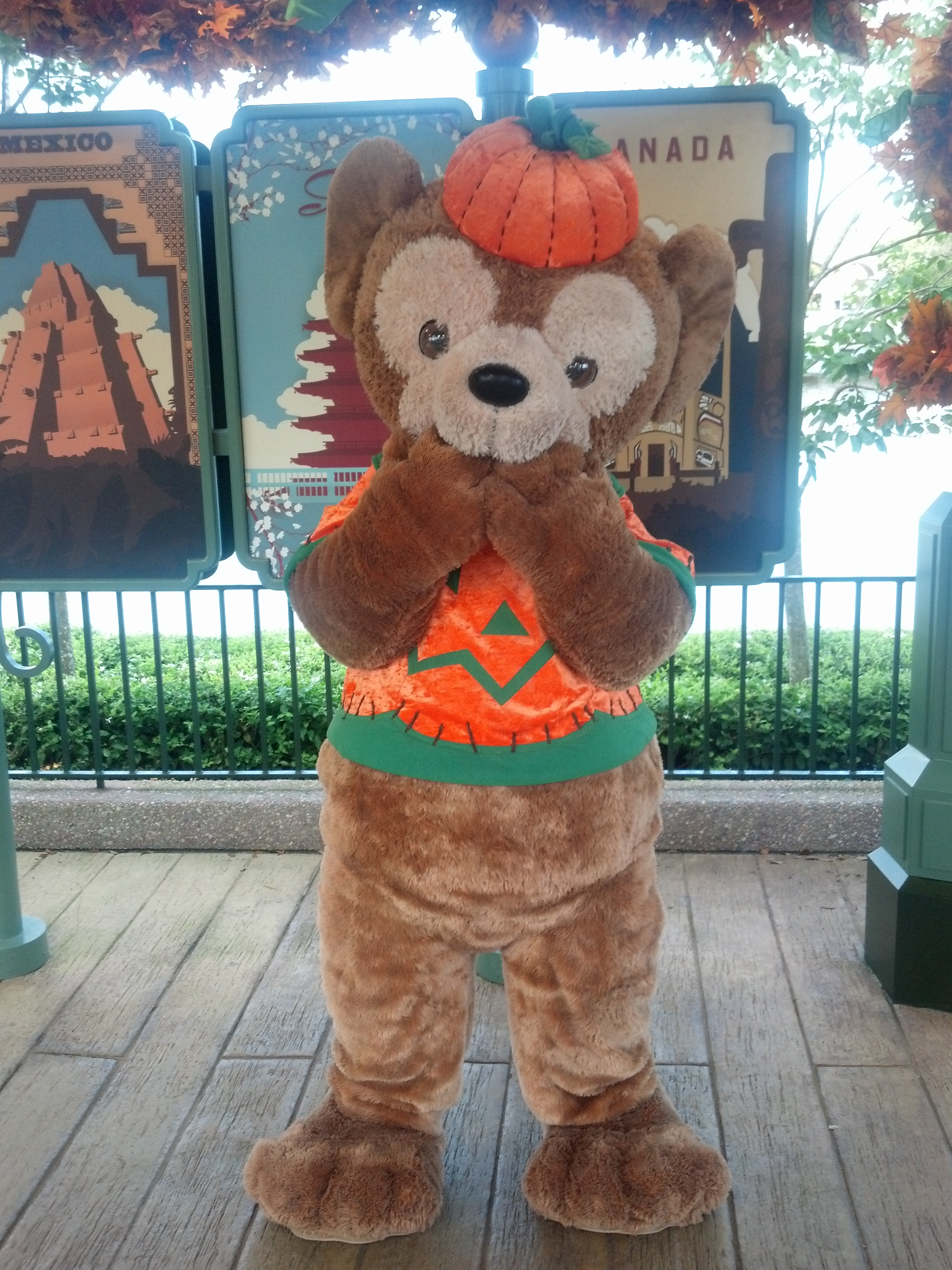 I found Duffy the Disney Bear at Epcot using @kennypirate's app. Download http://clktp.com/?a=1.1  pic.twitter.com/PIAqNDCPbx

I then headed over to Norway to see how the construction for Anna and Elsa's from Frozen's meet is coming along.  Many people on web forums were misled into believing that the characters would appear inside the Stave Church.  There was this big discussion about it with people getting all up in arms about not "desecrating" the church with Princesses.  Isn't a Viking exhibit sorta desecrating?   And it's not a real church.  Anyway, they aren't going in there, but it will be remade as a new travelogue for Norway and possible movie tie-in.  Expect more trolls.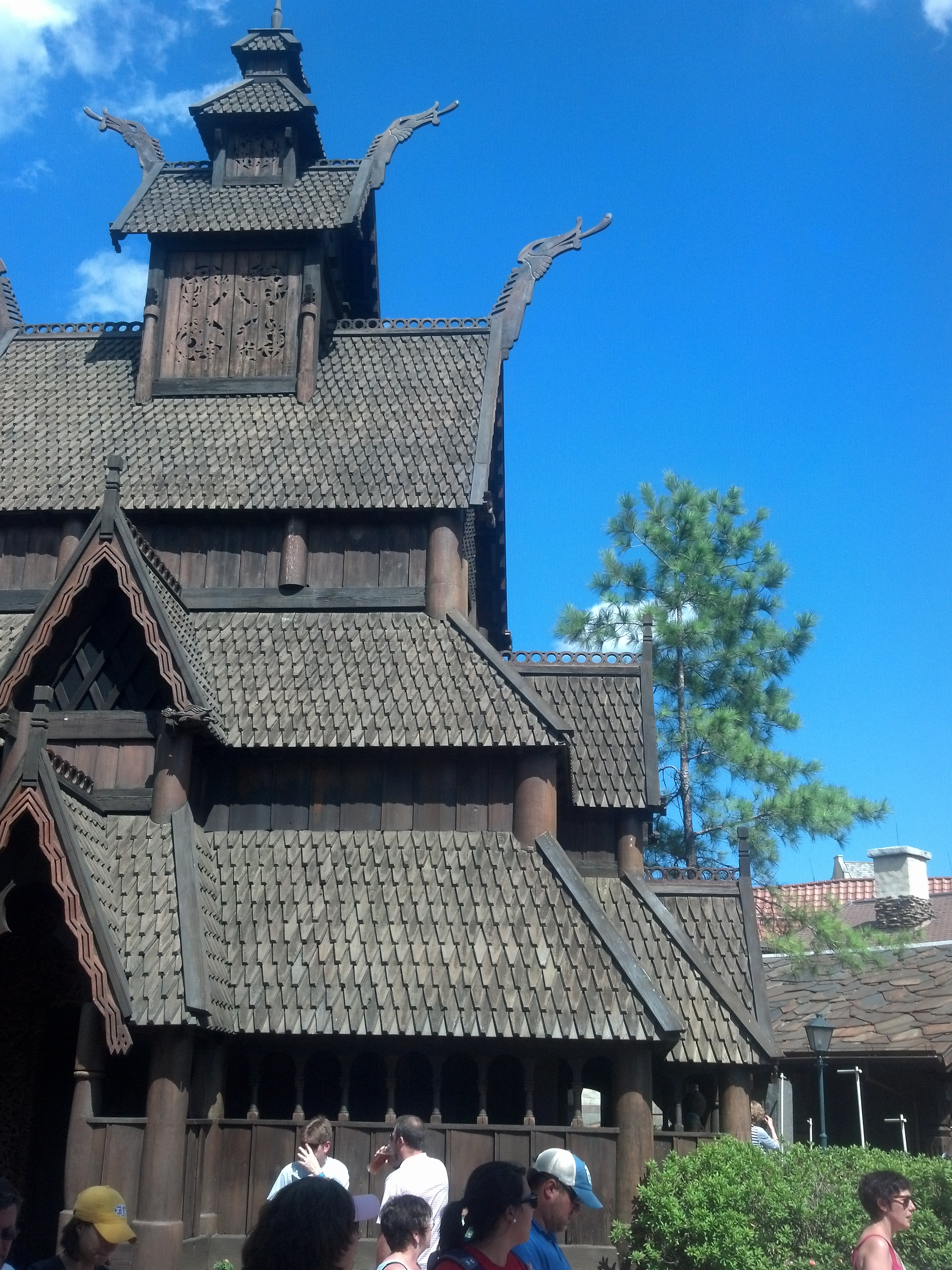 It's just locked.  There's no signs telling you it's closed, not witty Walt Disney quotes or smiling Mickeys.  Someone simply turned a deadbolt and you're not allowed to enter, even though it says "Welcome."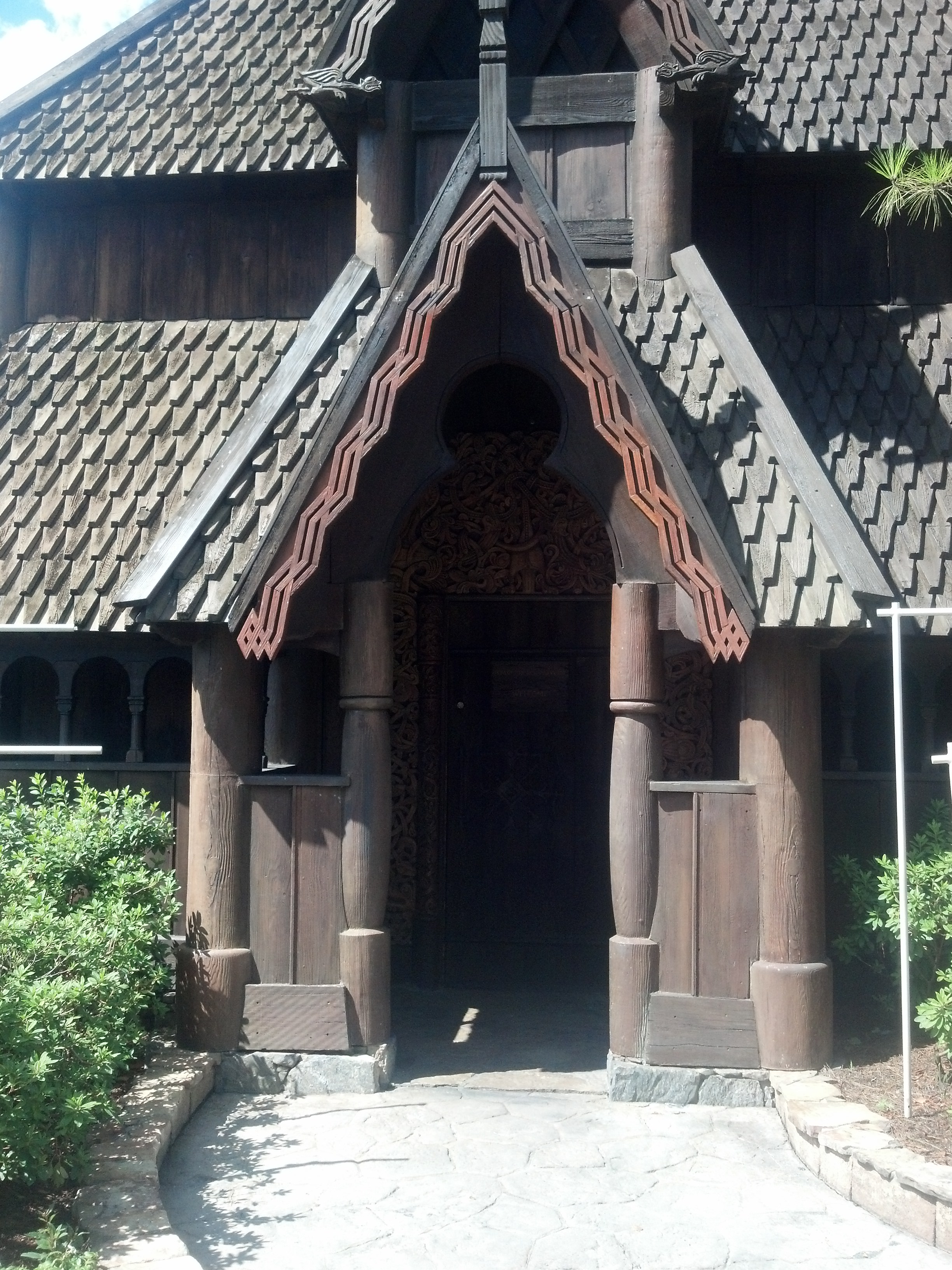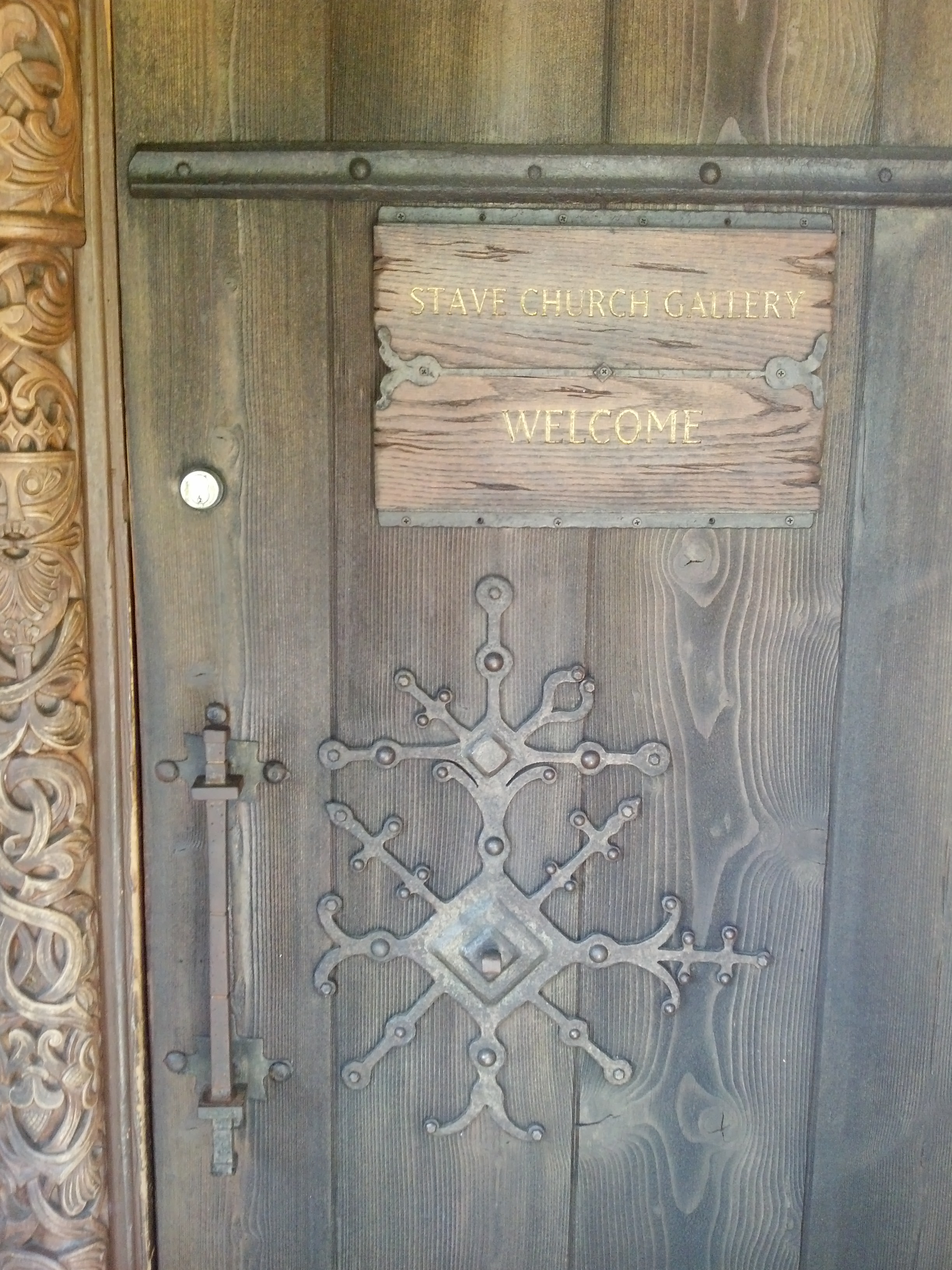 THIS is where Anna and Elsa will appear at least until January 2014.  The actual date could be extended based on popularity of the movie and the meet and greet.  I don't see any issues with extending the meet, but wonder if you'll see them both together for dates beyond January.  Oh, it's called the Puffins Roost by the way.  A Puffin is a bird with brightly colored beak during the breeding season. Not too sure what will be "Curio or Collectible" in this new room.  It's not only locked, but it has the high security extendable rope thingies.  Stay away or we'll cancel your Fastpass+ reservations for Journey into Imagination!
Wider angle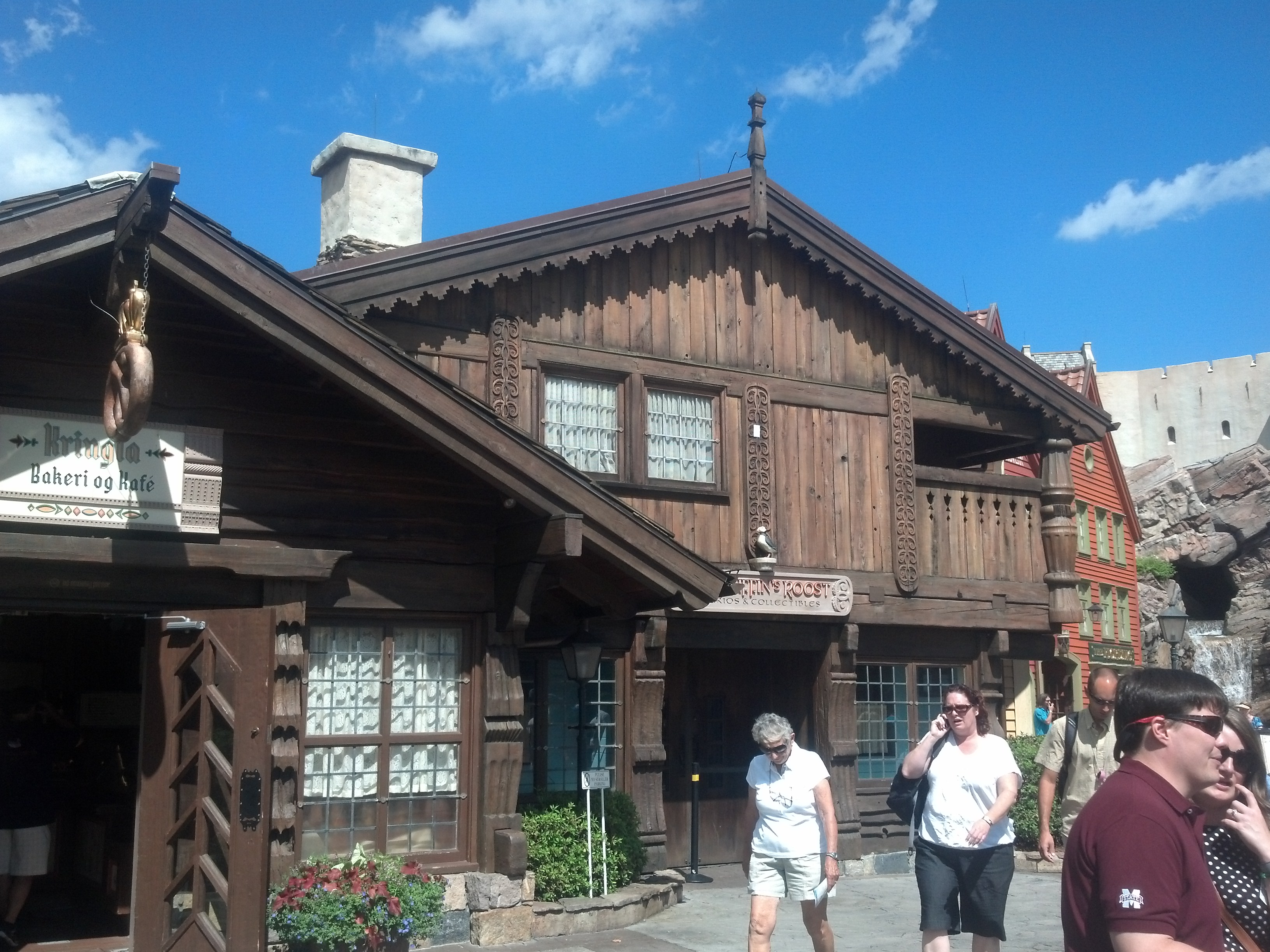 Widest angle.  It's the second building on the left just passed the famous School Bread Bakeri.

This is how most guests who don't use the app will find Anna and Elsa.  They will complete the brief journey into angry trolls, Coca Cola Polar Bears and deep ocean oil poisoning and watch the 5 minute epilogue that will bore them into never wanting to visit real Norway and have a meet and greet with Sig Hansen.  They will turn right and walk down this hallway.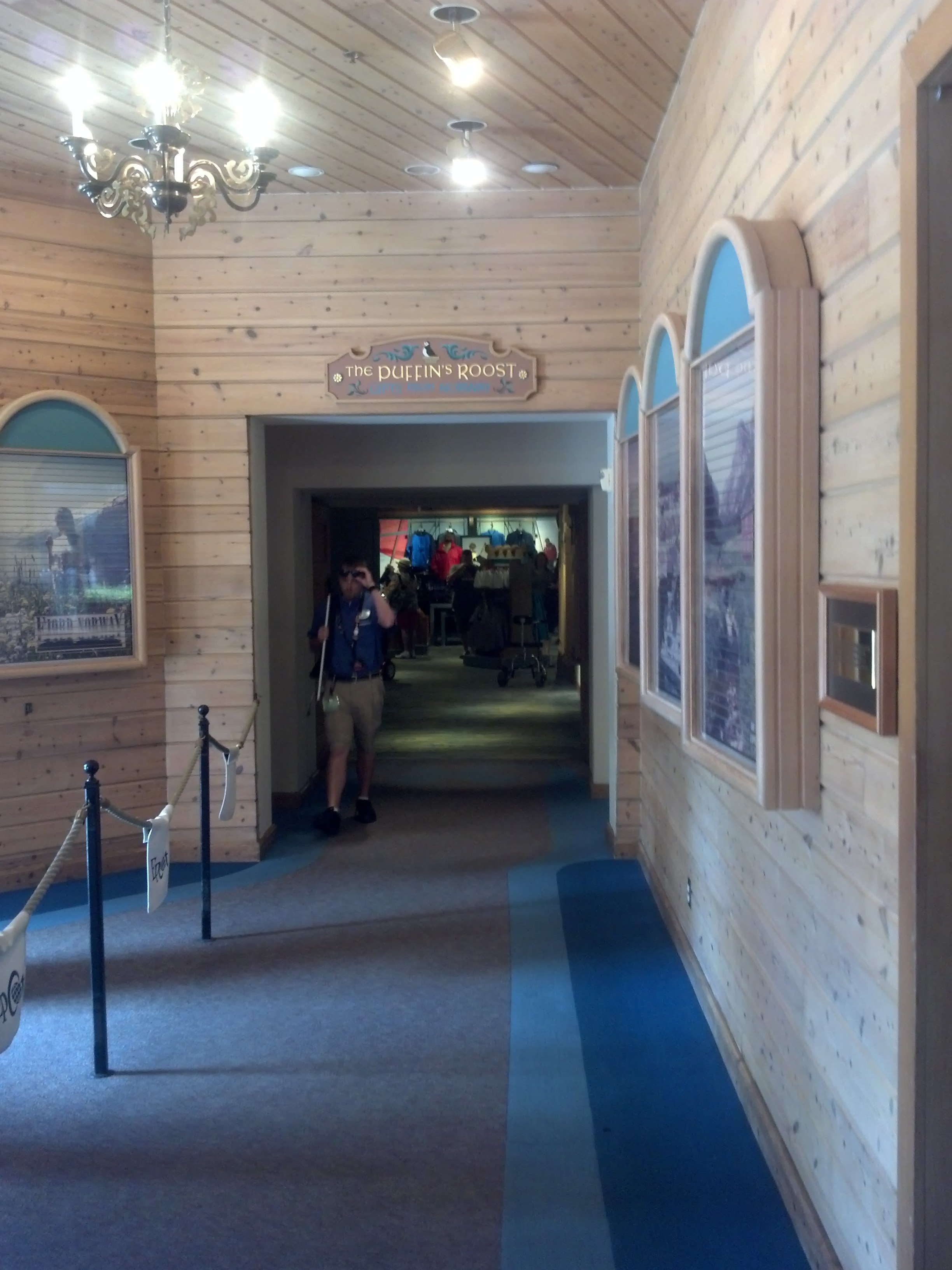 They will enter this room, look at a bunch of sweaters in 90 degree+ temperatures and immediately turn left <

They will pass the giant troll that is used as a Booger prop about 712 times per hour and try on their favorite Viking hat that those same 712 people tried on and continue on toward the Puffins Roost.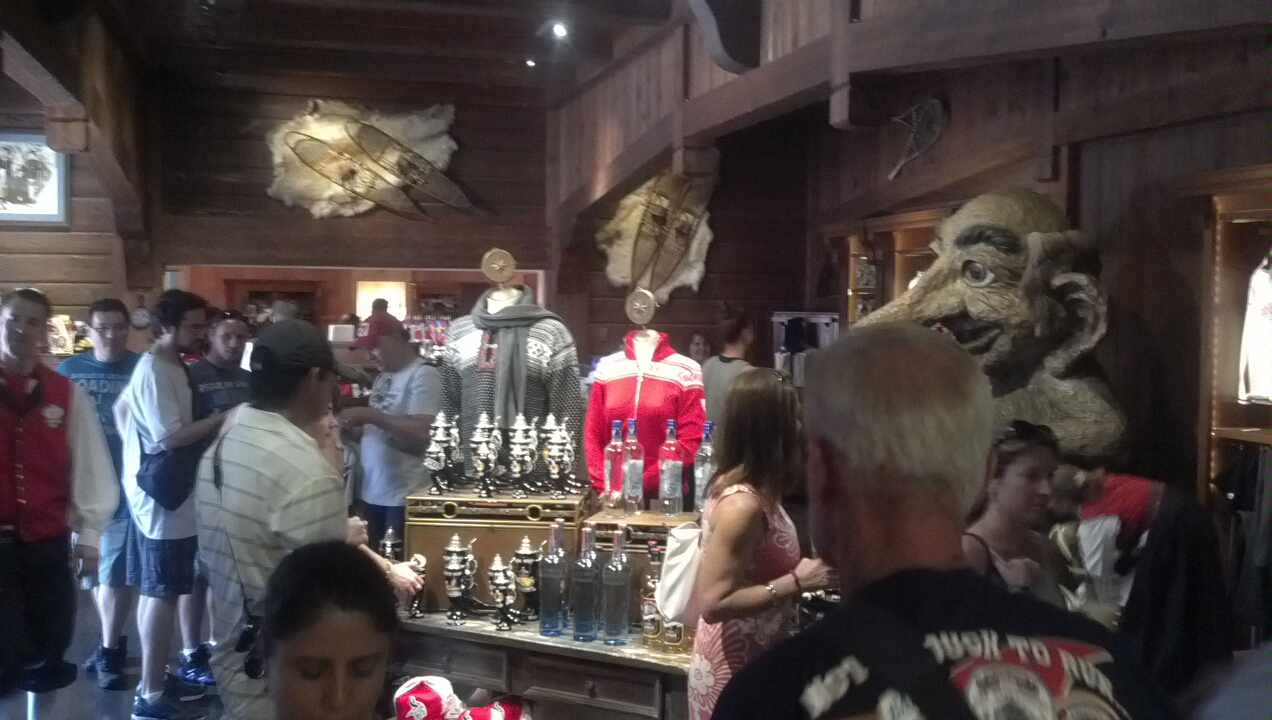 They will then pass through the Kidcot stop that is largely ignored because the booger jokes and Viking hats are far better Instagram photos and Vine videos than coloring Duffy.  See that blue wall in the back with the lovely ladies chatting? THAT is where Anna and Elsa will begin appearing.
BREAKING NEWS:  The Disney Passholder email today announced the beginning date as Friday, November 1, 2013.   In other news a dozen or so people were stuck on a 160 foot tall roller coaster for several hours on a chilly night at Universal recently.  They weren't in "midair" or "upside down" or "leaning forward" as the ACTUAL news media said they were.  Back to our story…
Disney tried to tell everyone that their newest Princesses would be in this area because they pre-filled the area with those scratchy princess dresses that are so hard to find in Walt Disney World these days.  I think Anna and Elsa will become Princesses number 235 and 236 or something like that.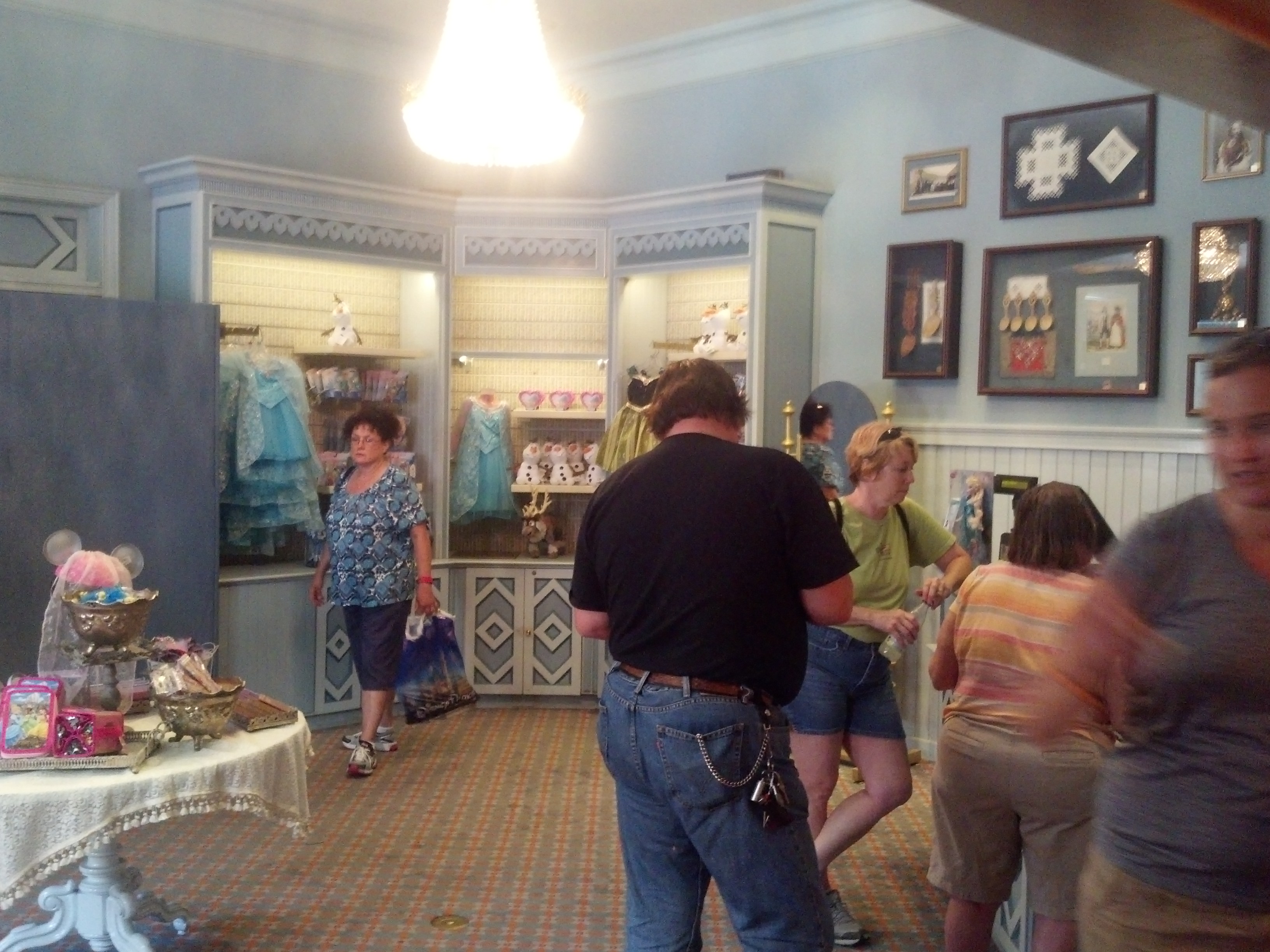 I walked over to check out Mulan's meet and found a really long line.  The CM cut the 2:00 meet line at 2:08.  Didn't that Pirate guy website say we should arrive early?  The guy in the back of the line stood there for 38 minutes and I don't know how long he was there previously.  I sat in the totally empty Chinese restaurant in the shade, under a fan.  If that guy spends 38 minutes in 10 different lines, he'll be in line for 6.33 hours.  On our Ultimate Tour of the Magic Kingdom, we had accomplished 41 attractions in that amount of time :)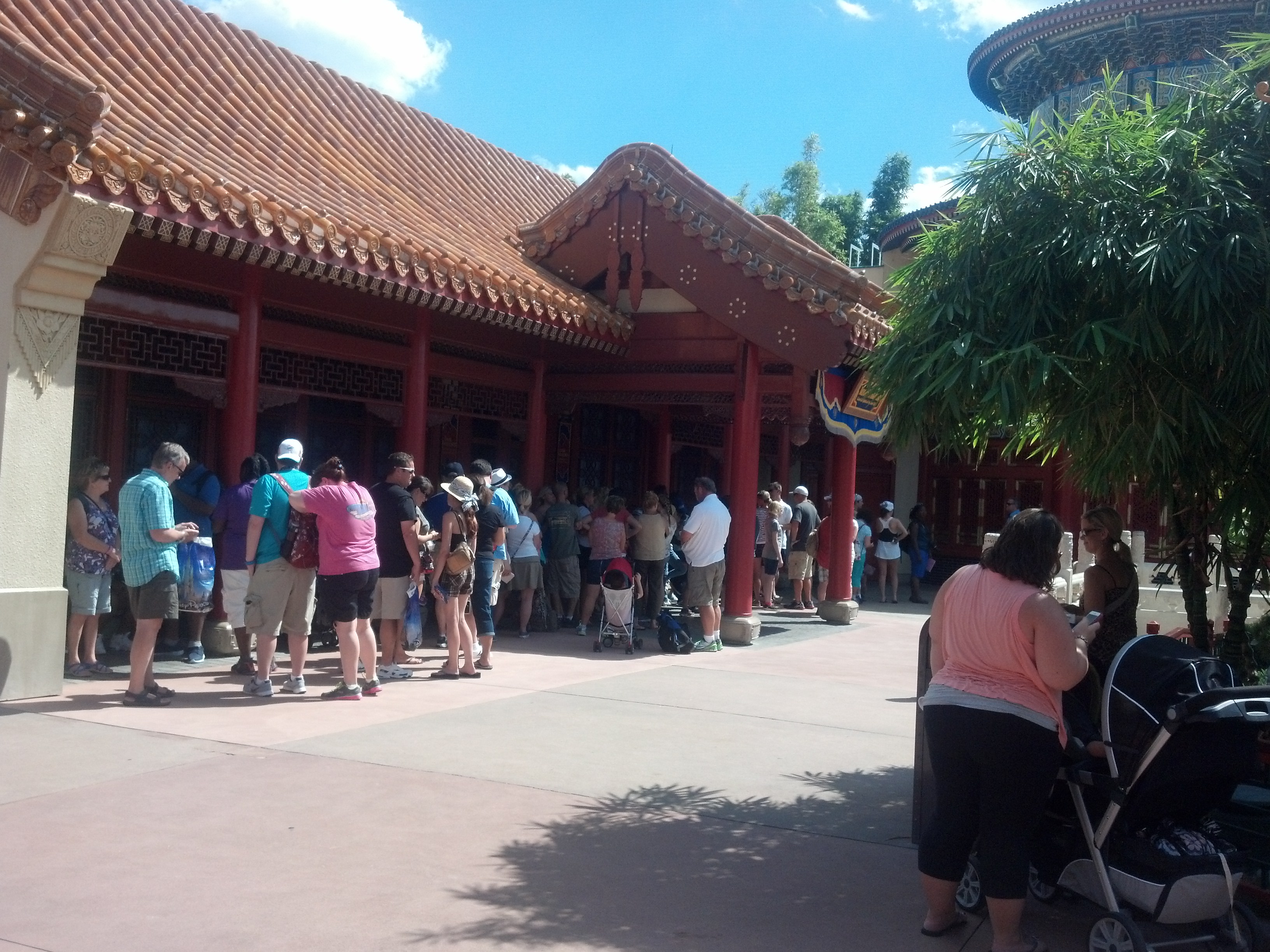 I was hungry and didn't want to stand in those lines for Epcot Food and Wine booths.  They only give you enough food to feed a small cat for like $5, so I opted to try the Tacos de Carne (Meat Tacos) in Mexico.  I was somewhat surprised that there was no lettuce, cheese or tomato!  What?  How unUSA!  I would say unamerican, but Mexican's are Amerians too.  Be sure to thank Amerigo Vespucci.  Still not sure how a "Pickle Dealer" who came from Italy and claimed Brazil for Portugal gets credit for places like Alabama, Texas and Ohio.  He sailed 7 years later than Columbus, who sailed hundreds of years after the Irish and the Vikings.
Anyway, the tacos tasted good.  It was nicely spiced and there were three of them on soft corn tortillas with corn chips.   Needs cheese though.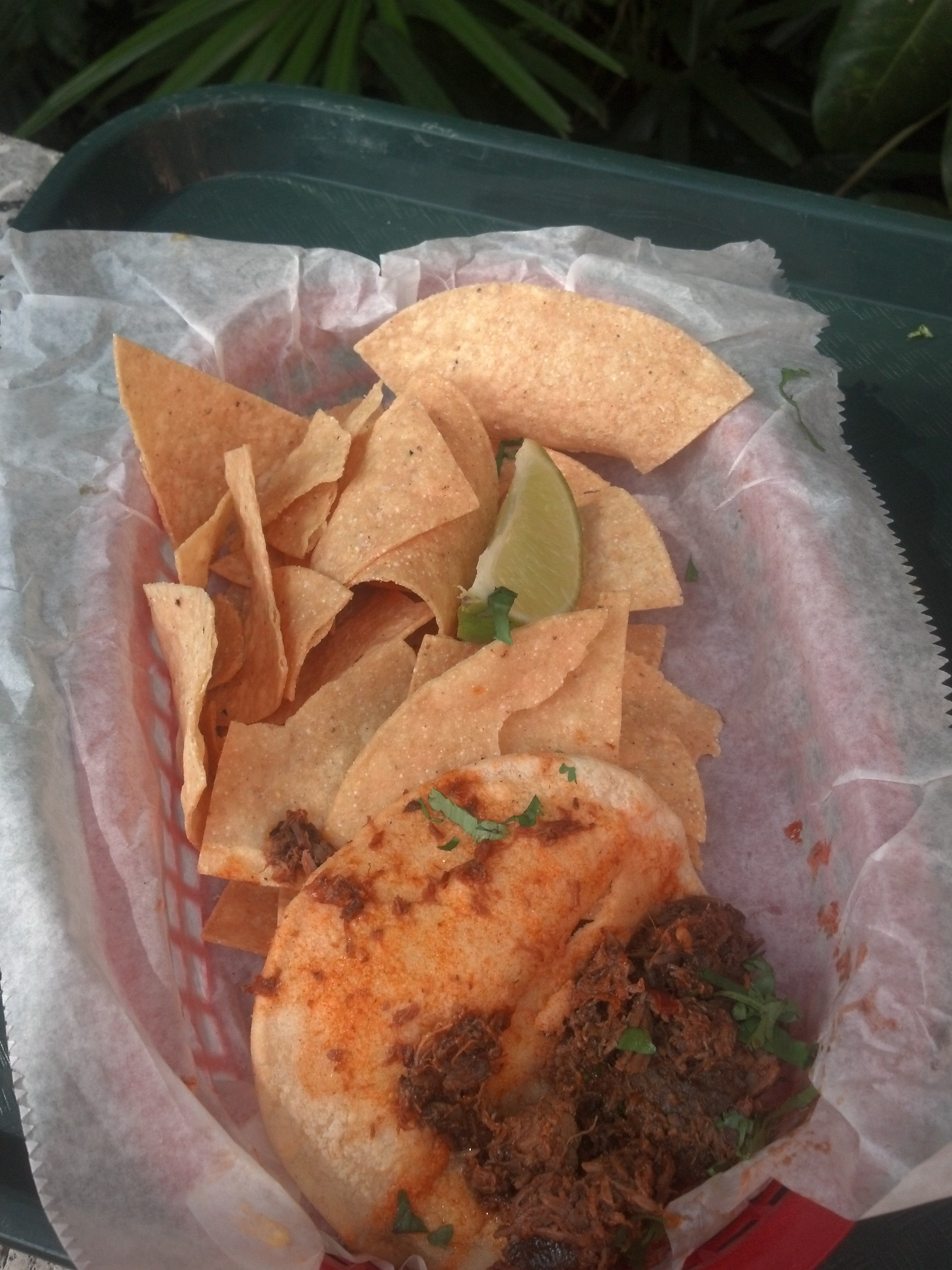 Cranberries are harvested between September and November, so don't eat cranberry sauce in March!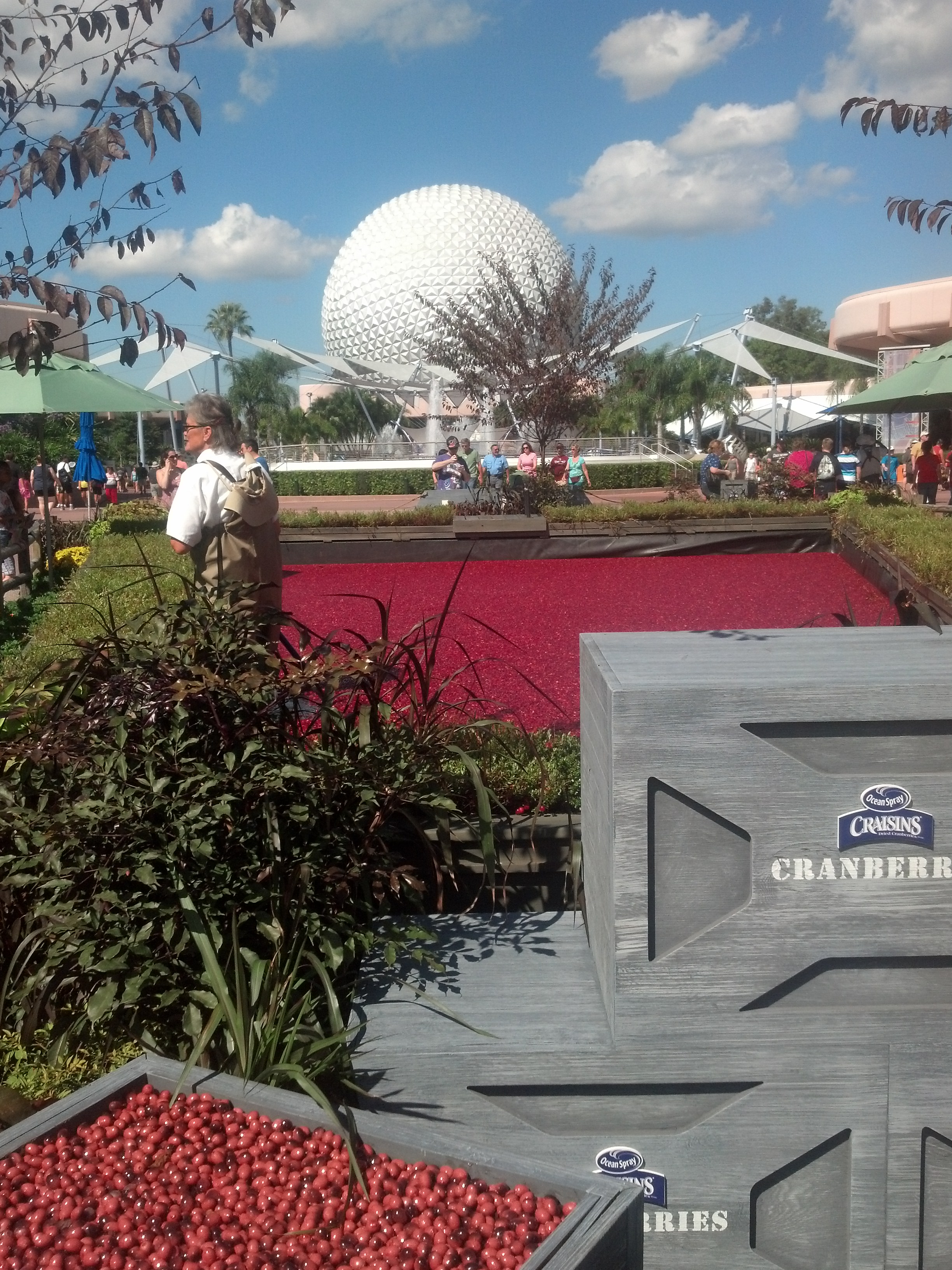 I dropped in to visit Goofy in his new location. I waited ZERO minutes, yup ZERO minutes at around 3:00 pm.  I didn't even use Fastpass, Fastpass+, MyMagic+, My Disney Experience, Your Disney Experience or even Google+!  I just walked in like a regular person on a busy day in the park.  It's Mickey, then Goofy, then Minnie in the order of meets in this room.  Trust me, you'll see Minnie shortly.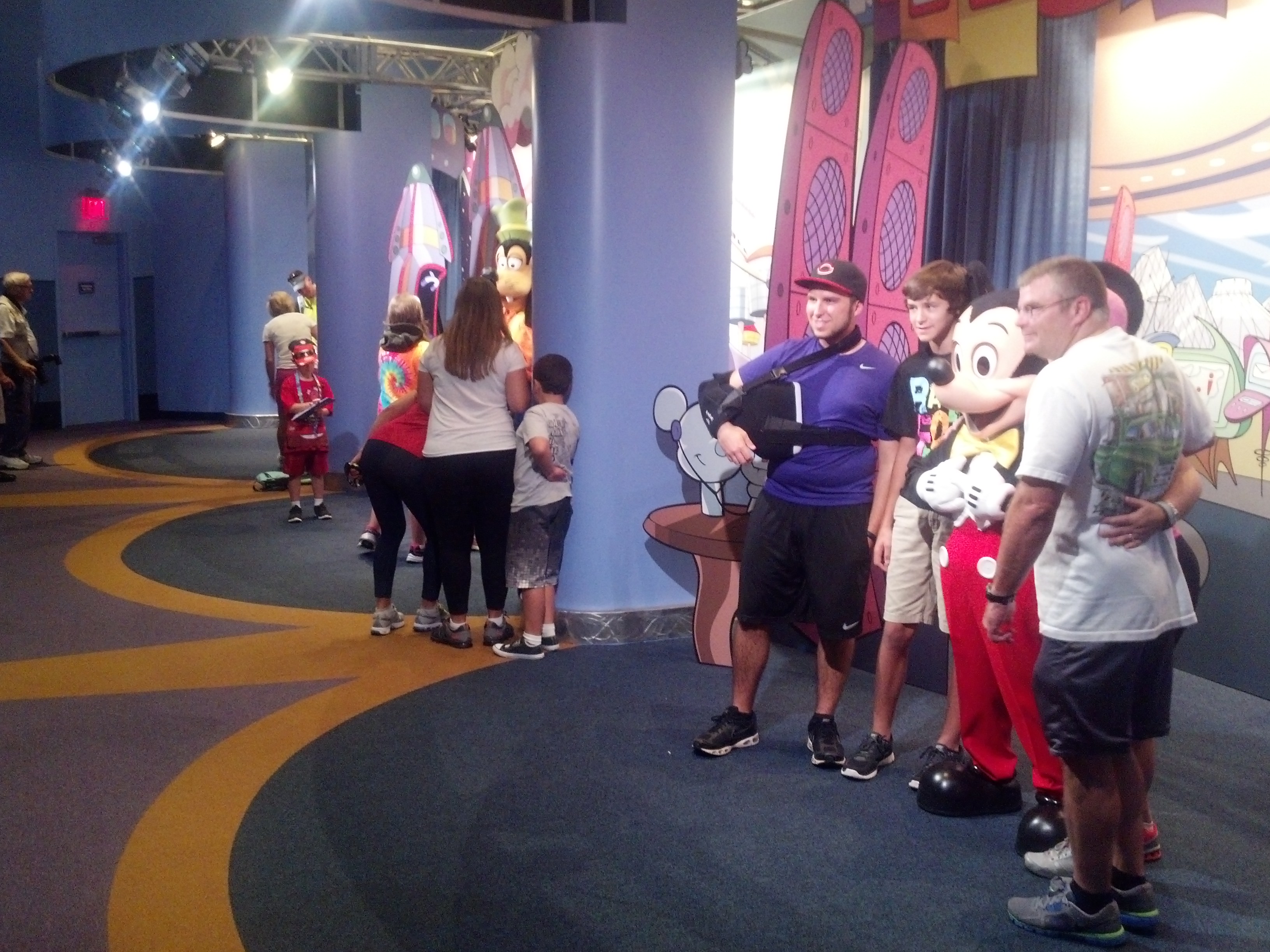 This phone takes some AWFUL photos in lower lighting.  I want my new lens!!!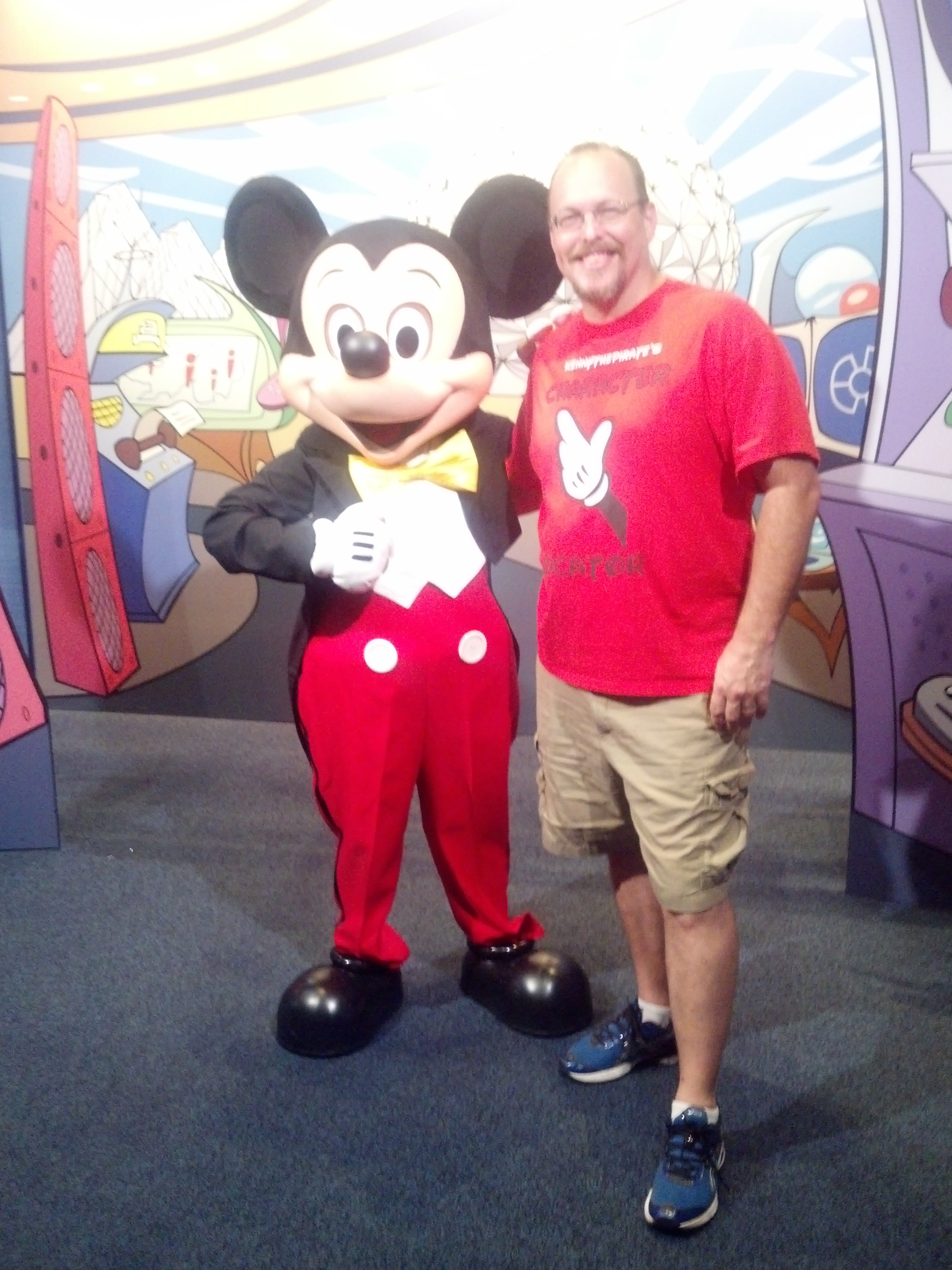 Goofy!  He's my favorite all time classic Disney character.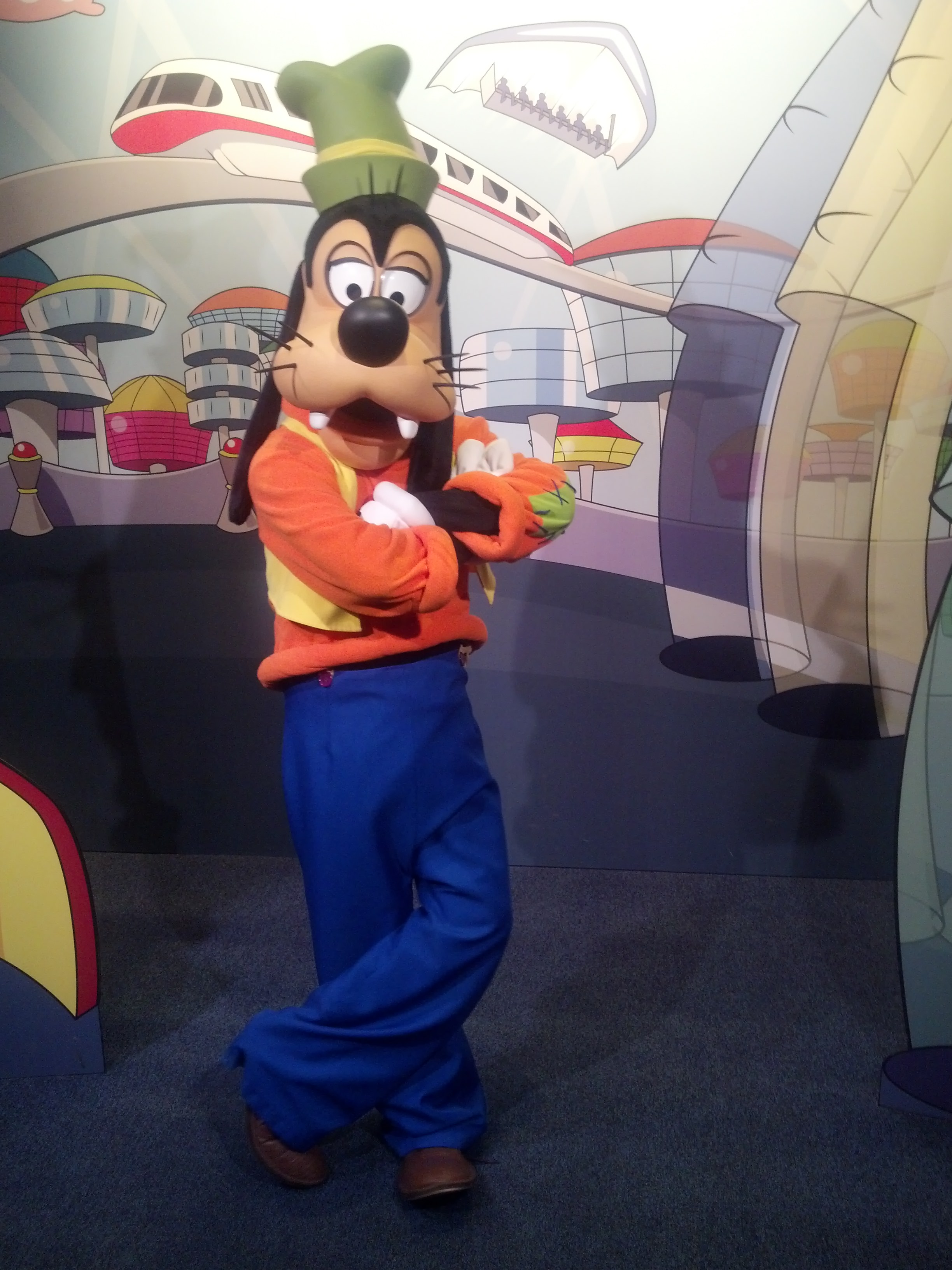 We're pals, we go back all the way to childhood.  I enjoyed watching his comedy cartoons and he has enjoyed me investing heavily in Disney Parks.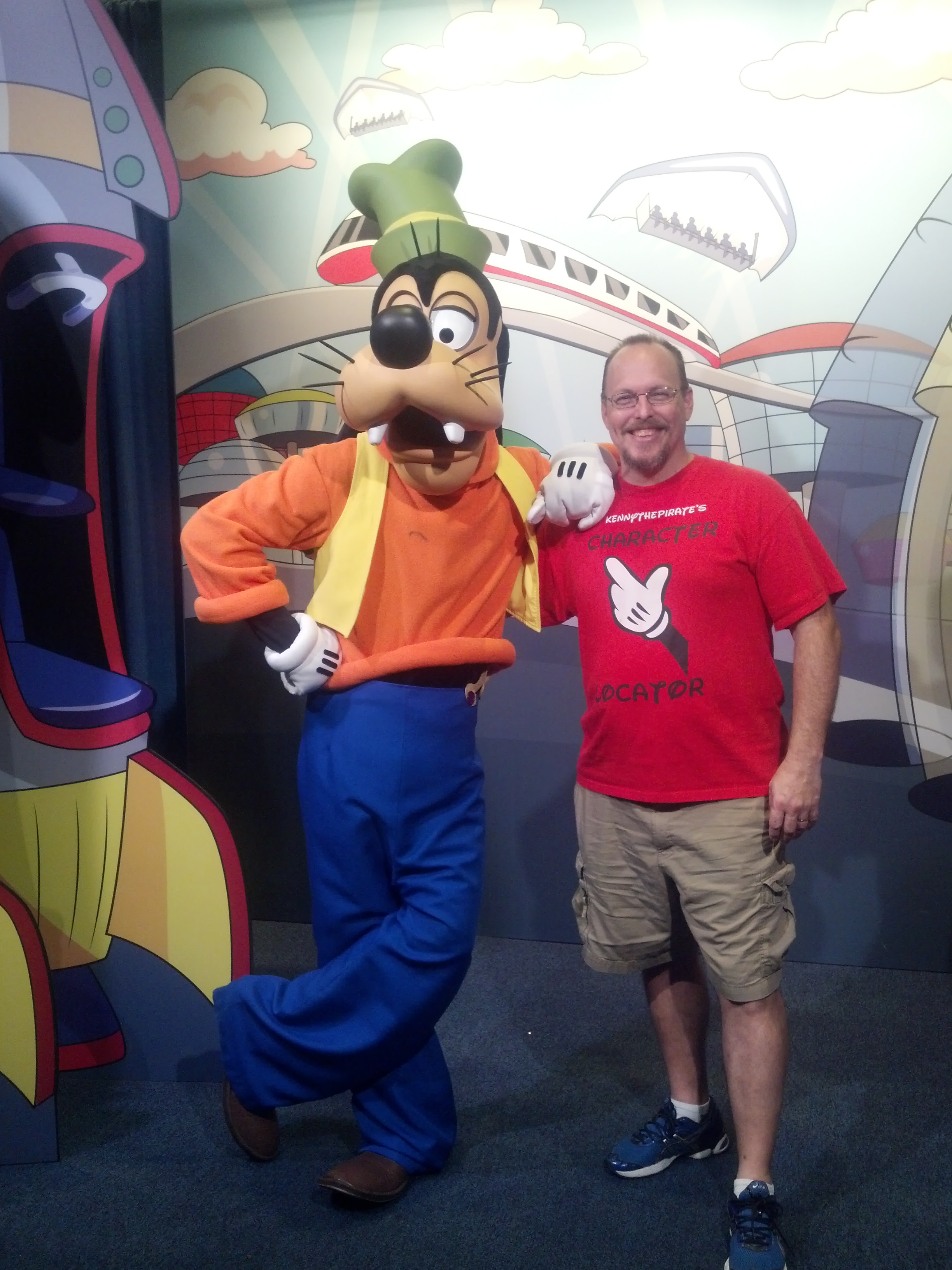 See, I told you Minnie was in here.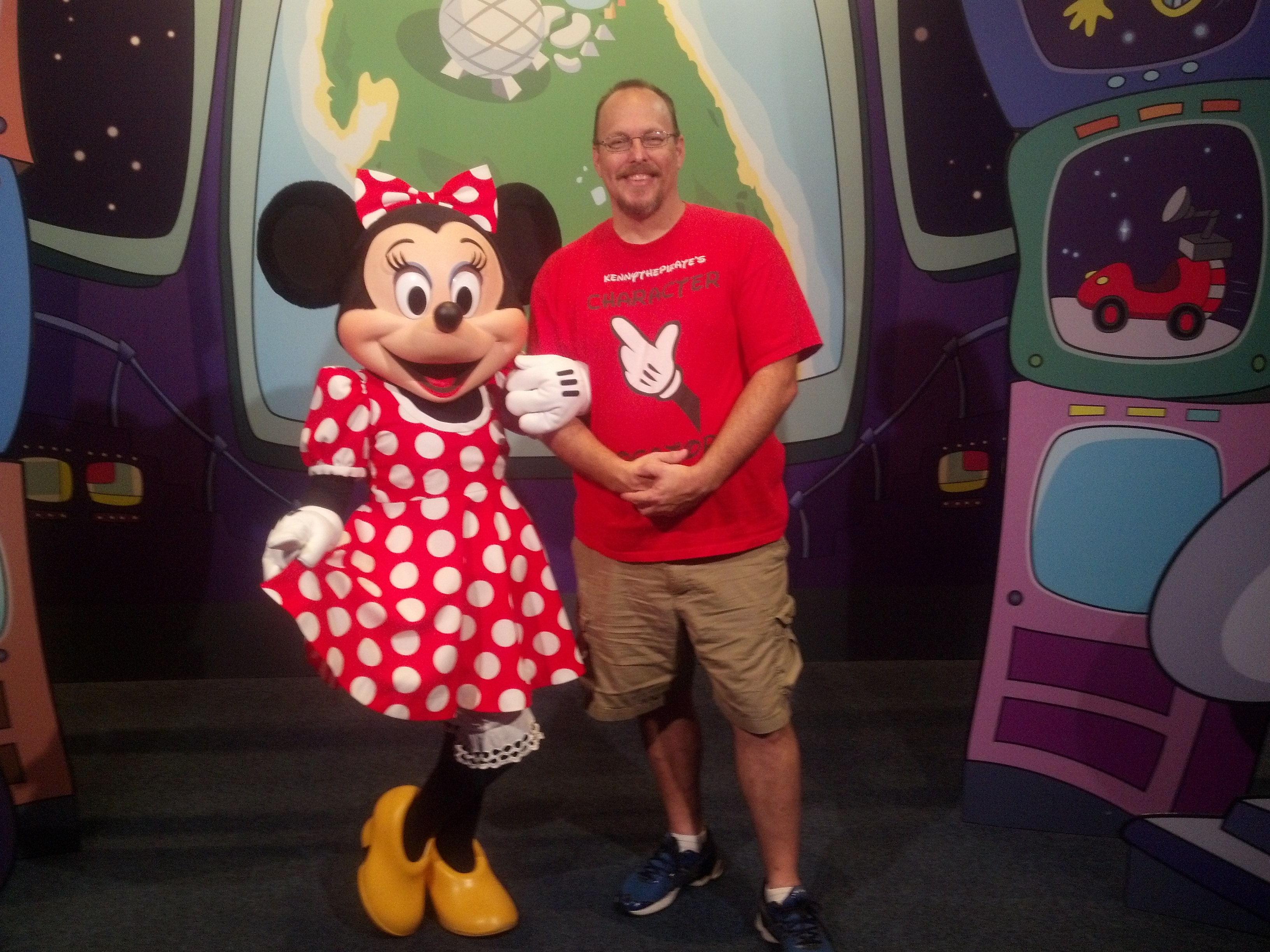 I can't visit EPCOT without thanking the Phoenecians.  Without them we wouldn't have the first two letters of the Greek alphabet, phonics or Bert and Ernie.  Show your gratitude peeps!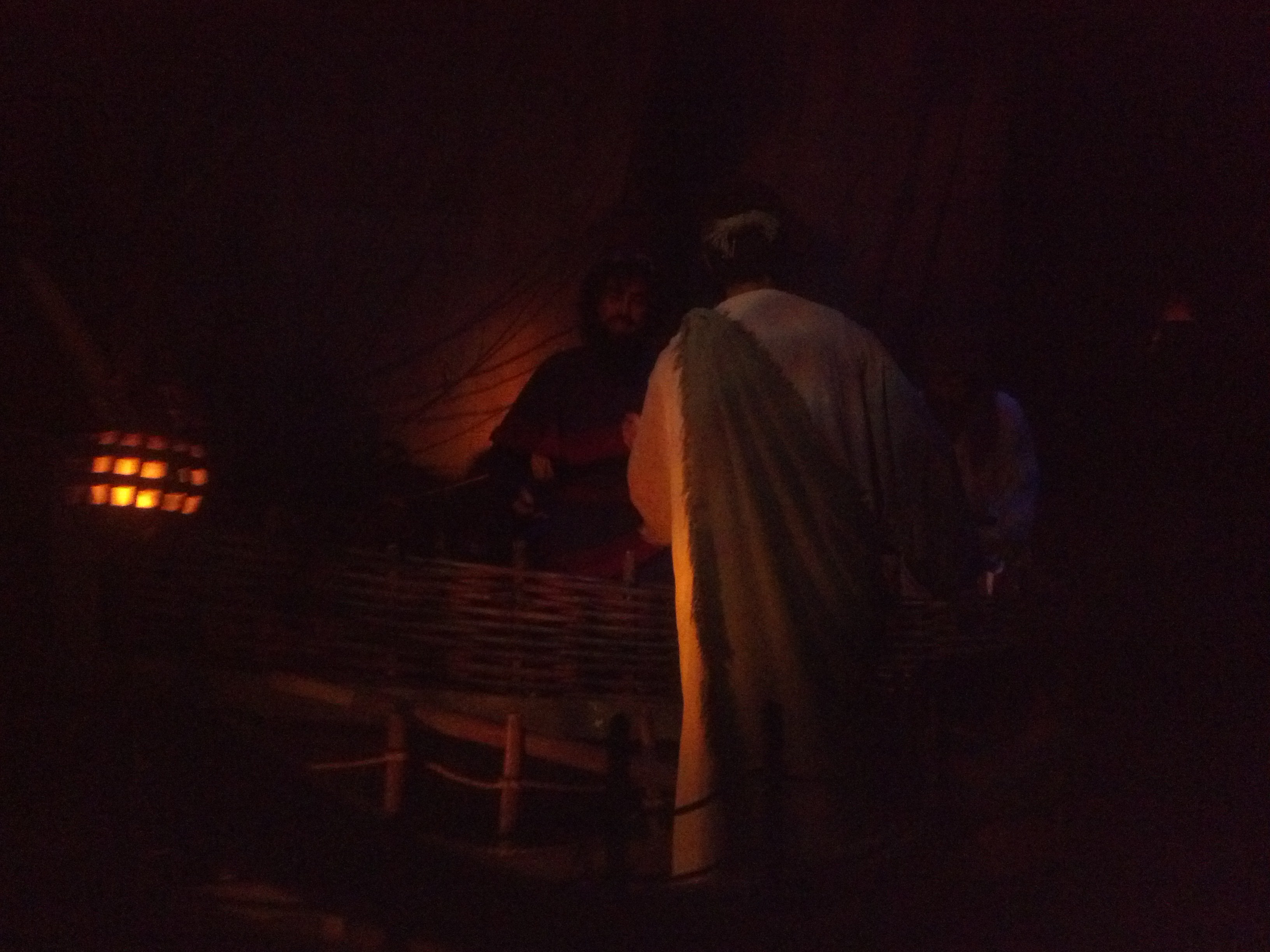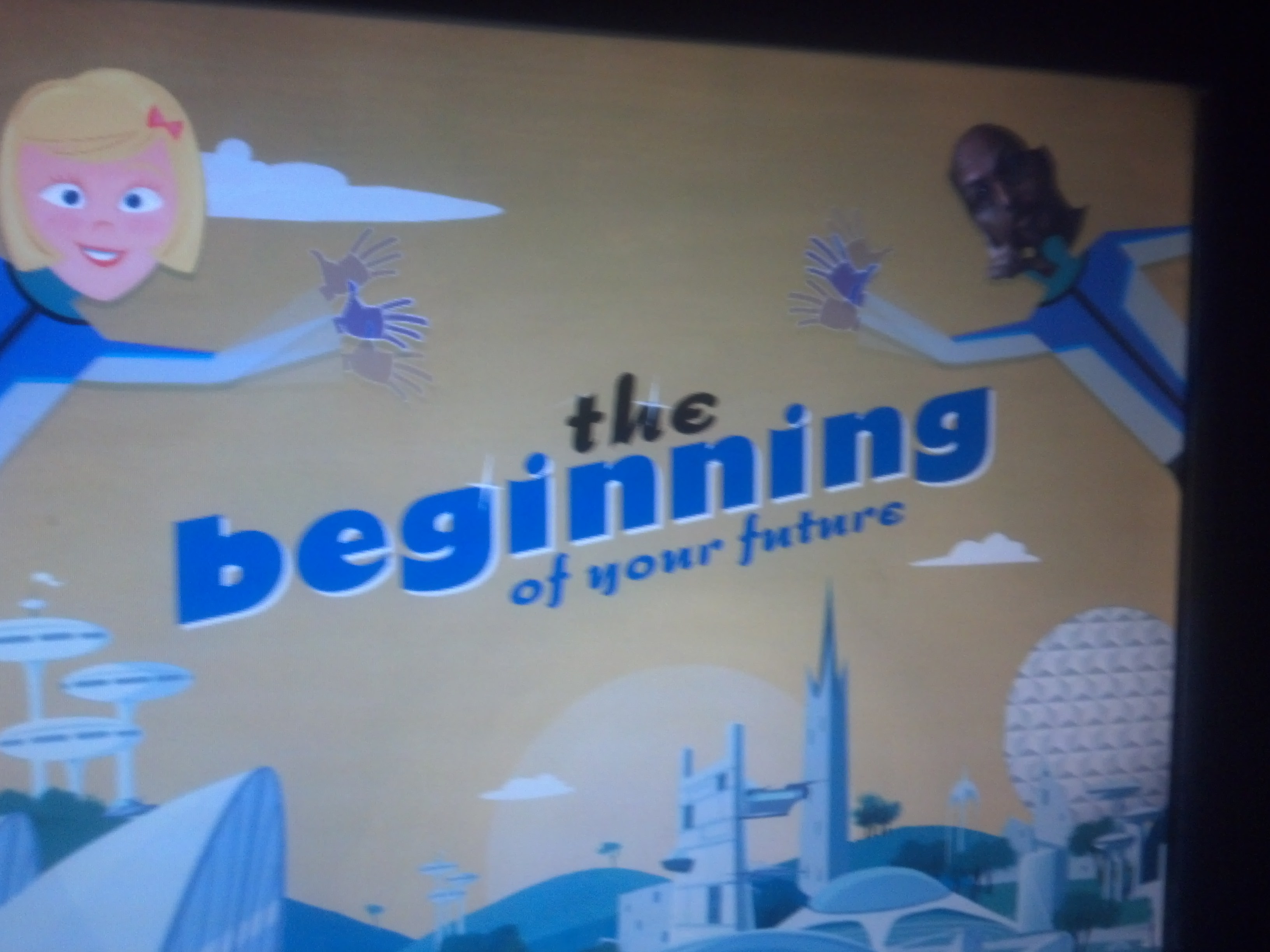 I ended my little 3 hour tour with a visit to Stitch's, Daisy's, Goofy's,  Pluto's new meet area.  Be sure to say hi early in the morning or later in the afternoon.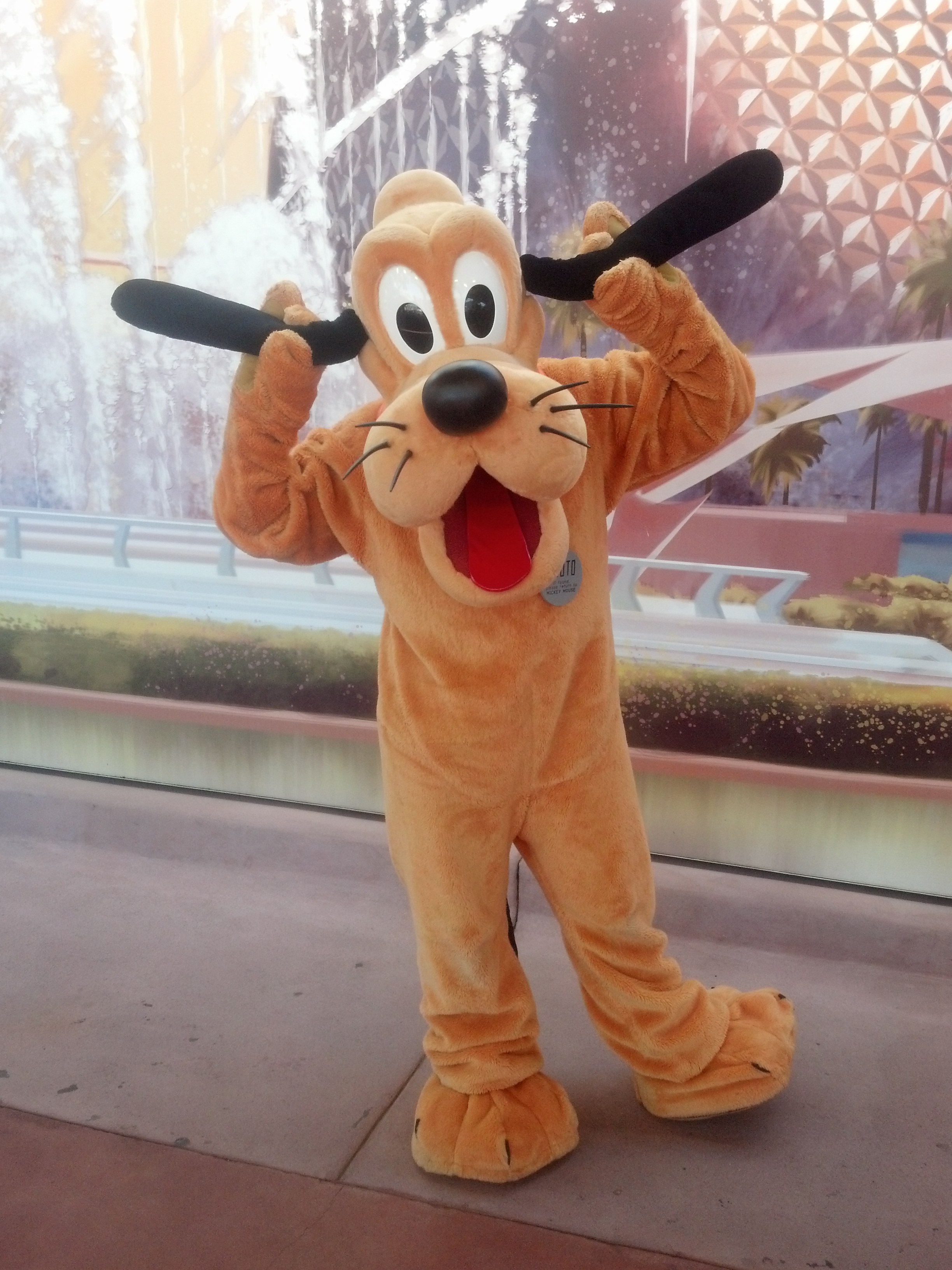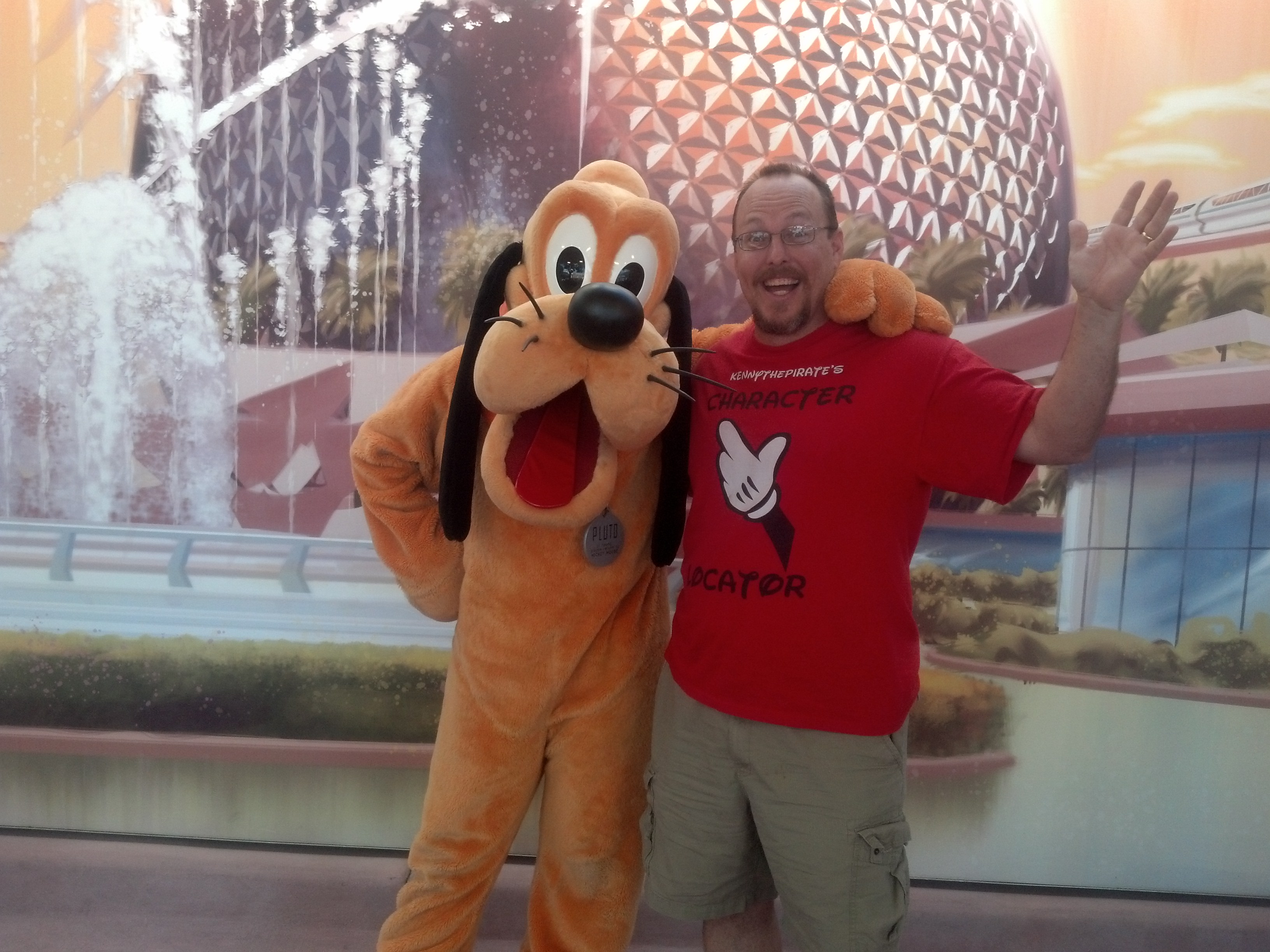 That's all for today.  Let me know if there's anything you'd like to see in the parks and I'll use my new camera lens to snap a pic of it.