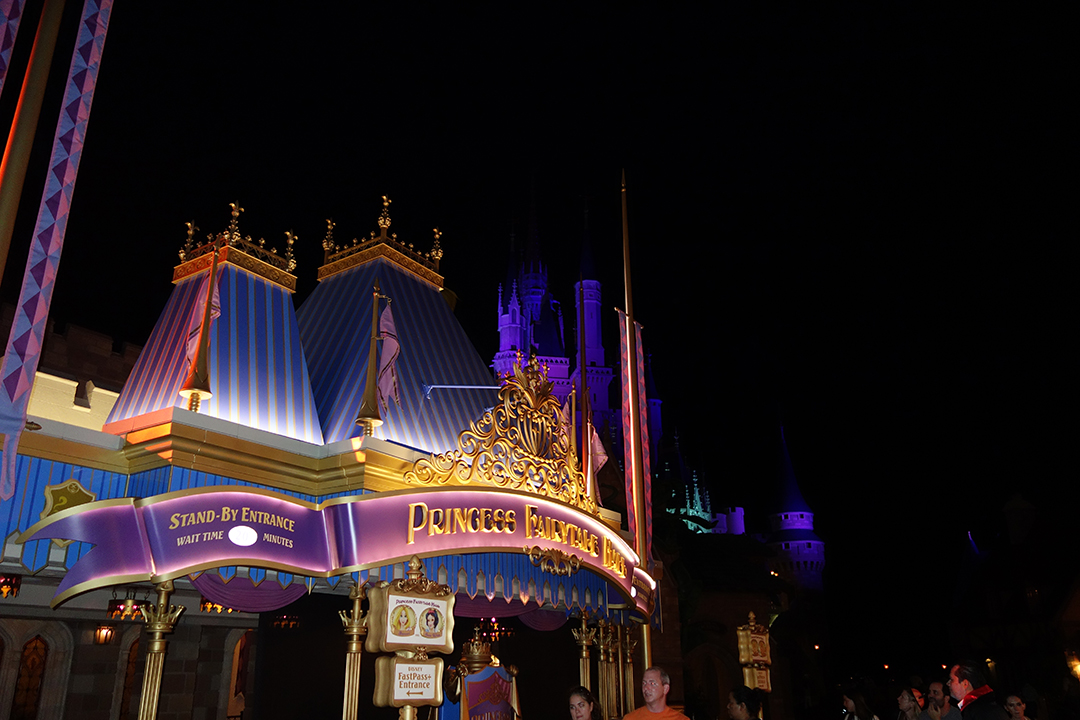 Princess Fairytale Hall is the new location for 4 of Disney's most popular Princesses. You're guaranteed to meet either Cinderella in one queue line with a visiting Princess or Rapunzel in another queue line with a guest Princess. You'll find that almost all the time it will be Cinderella with Aurora/Sleeping Beauty and Rapunzel with Snow White.  "Legacy" or paper Fastpass (we'll get there) and Fastpass+ are available to meet each Princesss group.
Location:  Former Snow White's Scary Adventures building right behind the Castle on your right as you pass through the Castle
Best time to go:  Rope drop, fireworks or immediately after fireworks or use a type of Fastpass.
Should I use FASTPASS?  I recommend waiting in one standard queue to experience the large artwork and Cinderella's slipper and use some type for Fastpass for the other.  I would go there at rope drop one day or during fireworks to experience the regular stand by queue.
Who has the longest wait?:  Ususally Rapunzel, but in the early morning everyone heads to Rapunzel, then switches queues to Cinderella.  (We used Legacy FP for Cinderella and found that to be a better solution.
How's the lighting?  It's really beautiful and regal inside the new meet and greet area.  It's much better than the old flat backdrops, but the lighting is difficult on inexpensive cameras.  I recommend using a fill flash if you don't get a good photo.  Don't leave without inspecting your photo!  All these photos were taken with a pocket Sony RX 100, which is a high-end hand-held camera.
CLICK IMAGES for larger view!
The EXTERIOR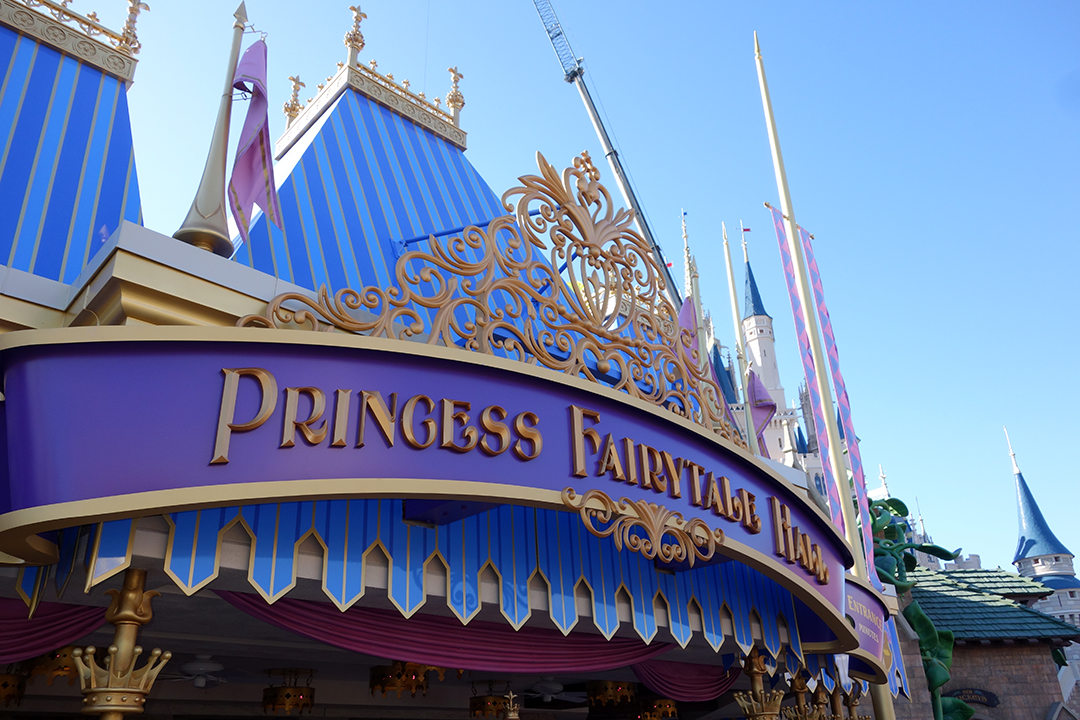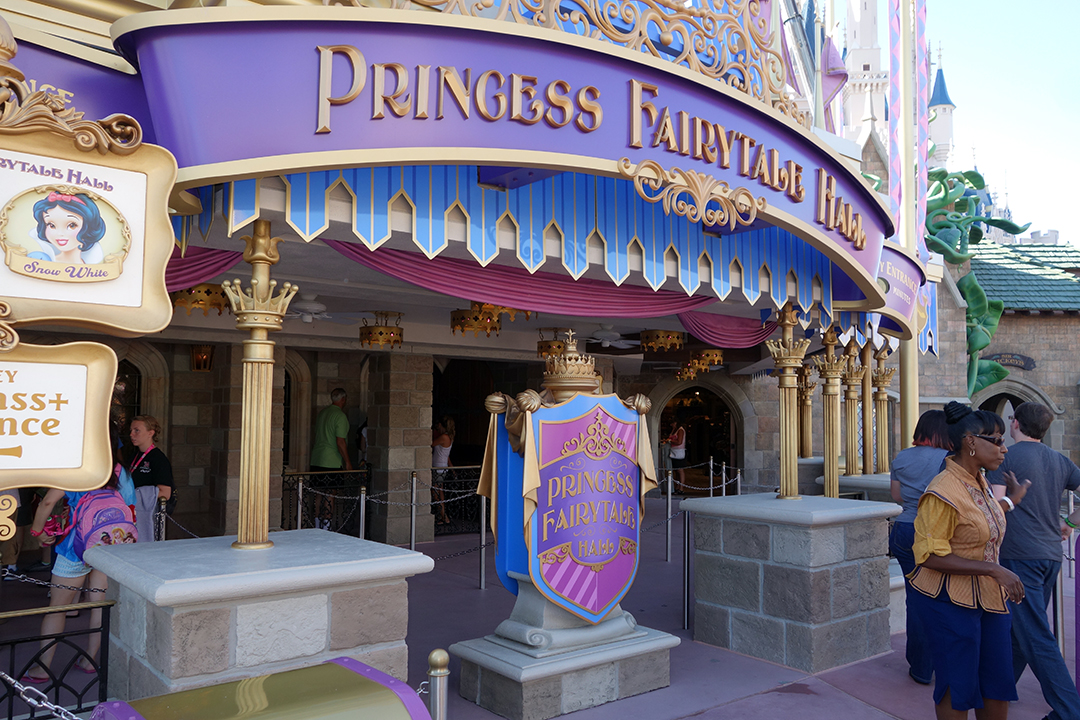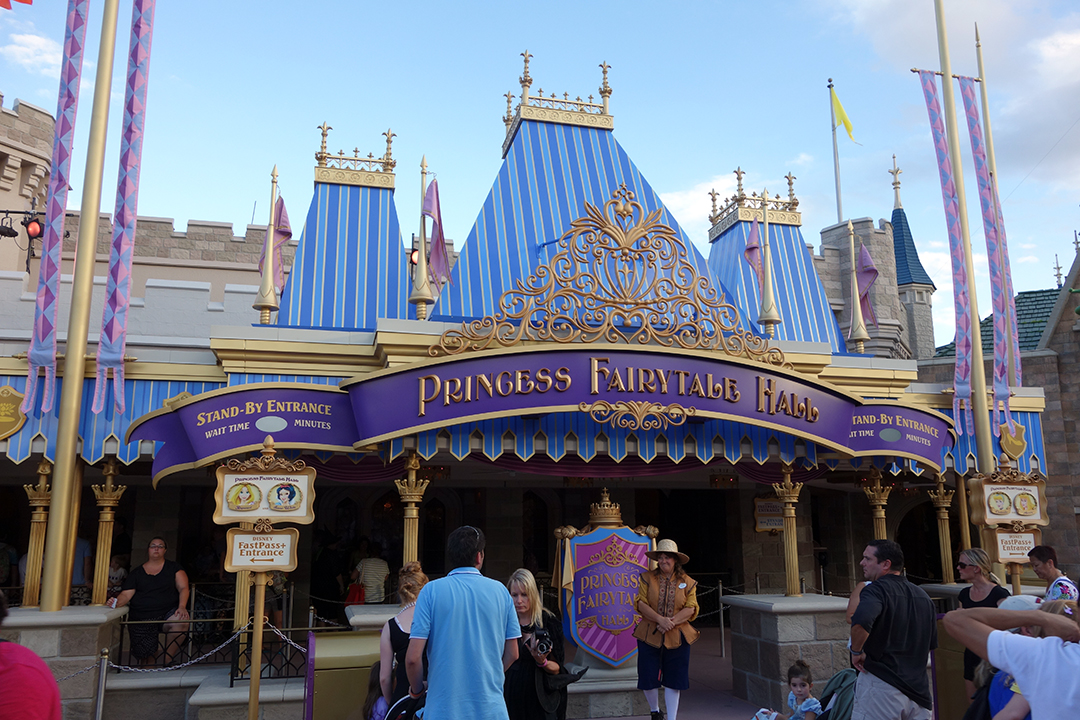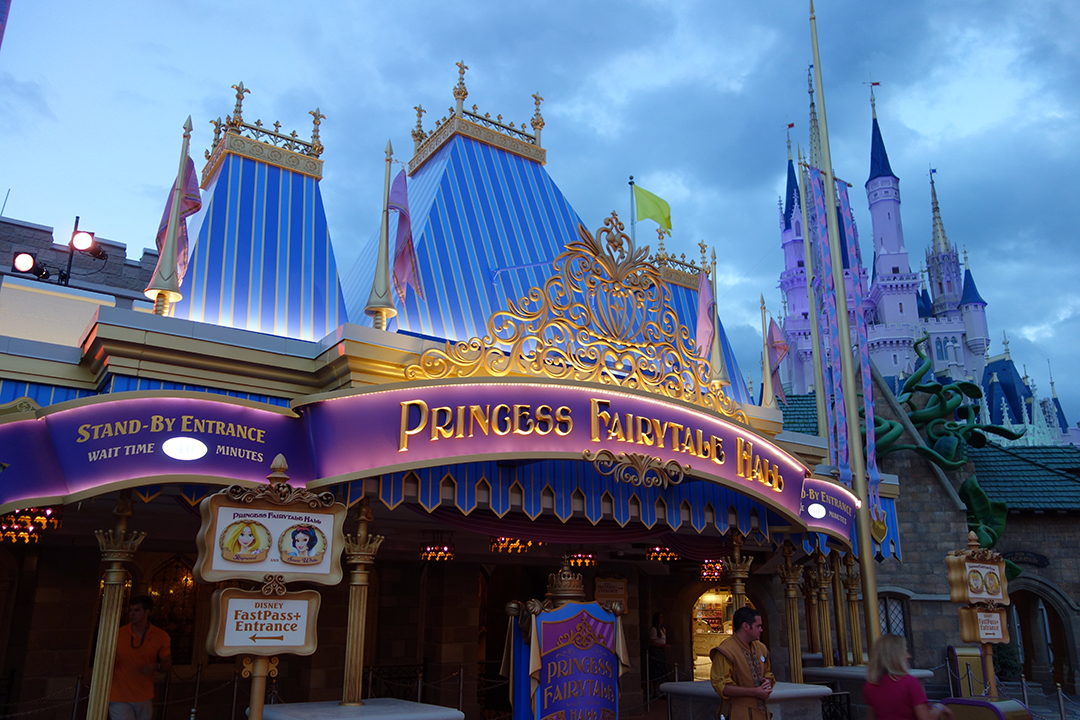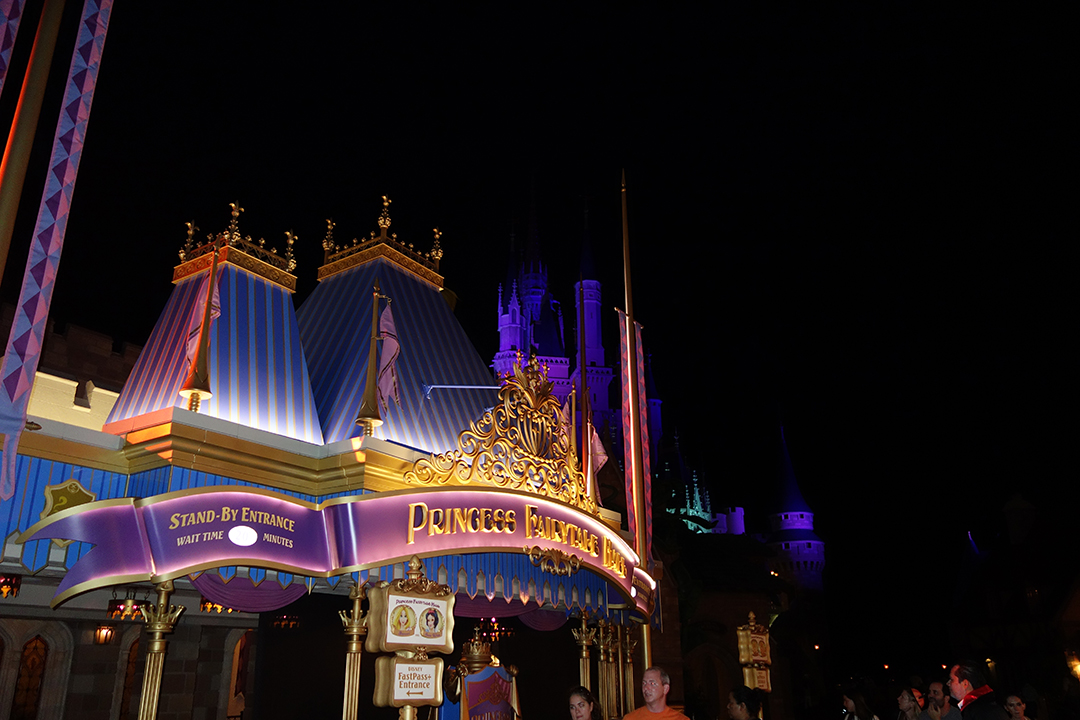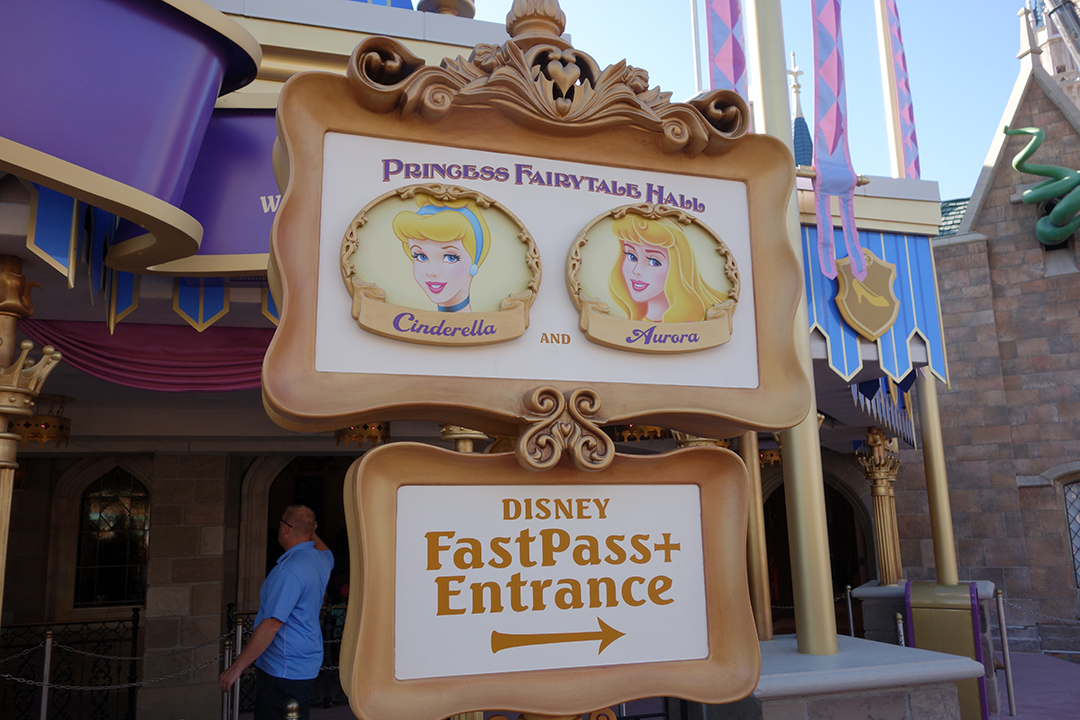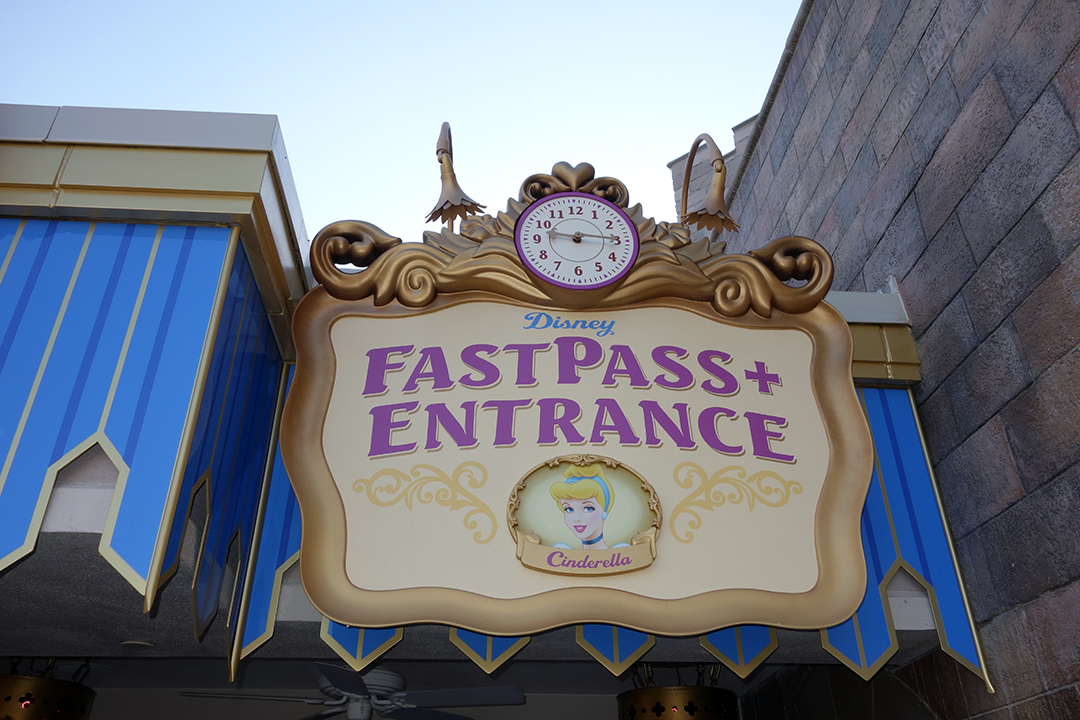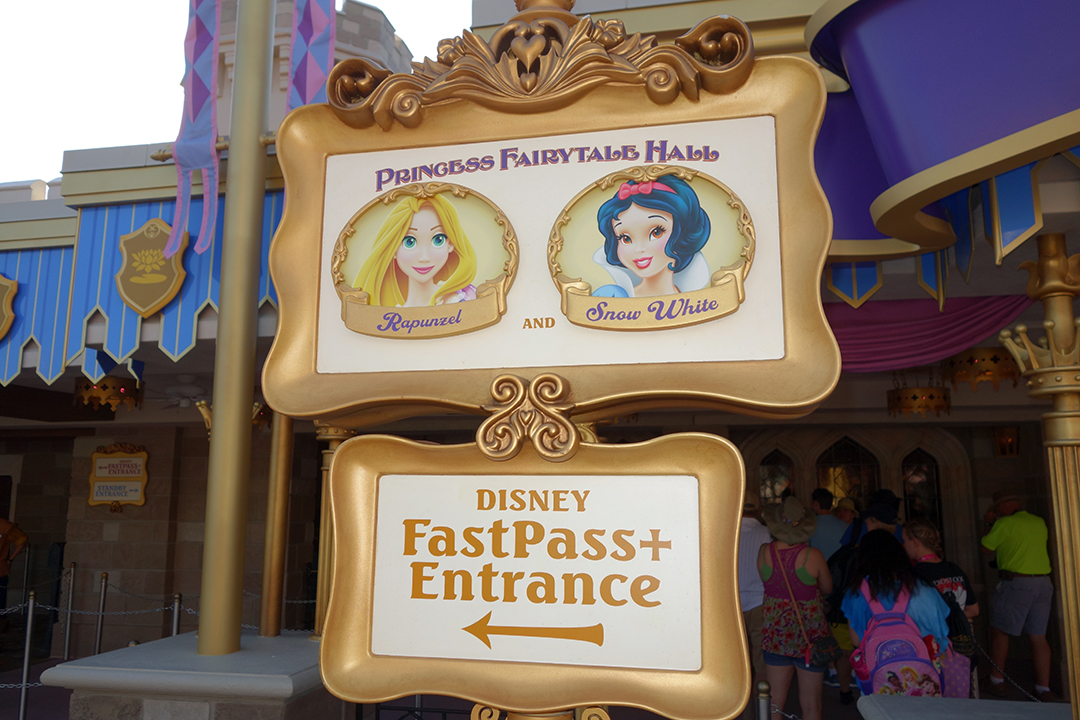 LEFT side for Rapunzel/Snow White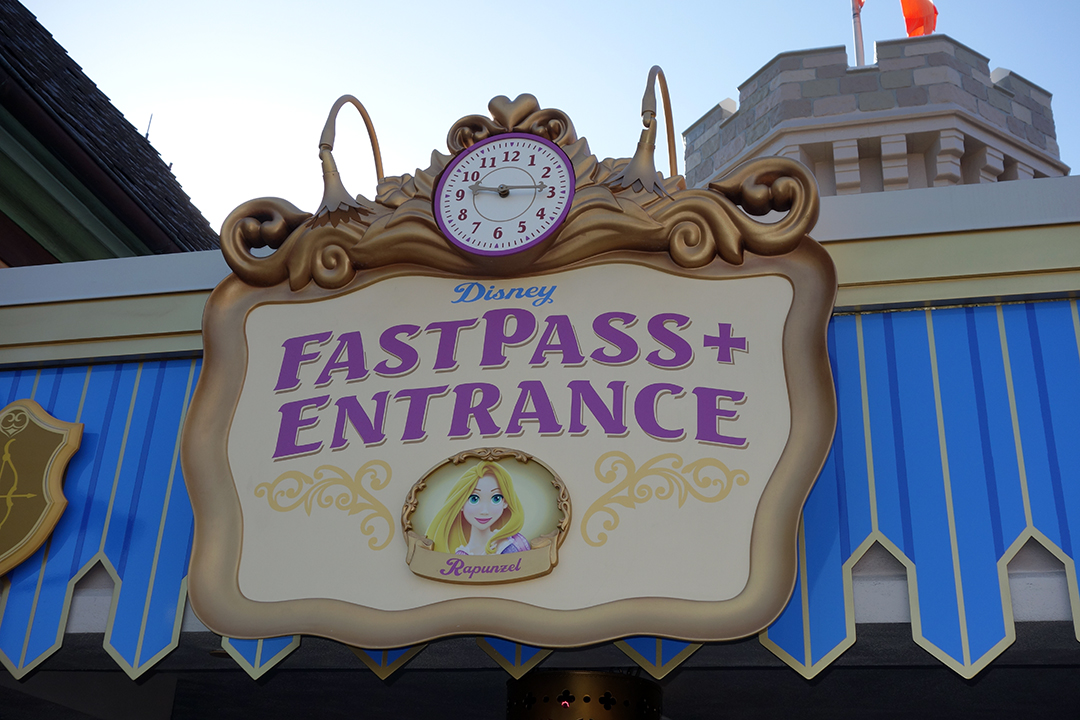 Where do I get those paper or "Legacy" Fastpasses with my daily park ticket?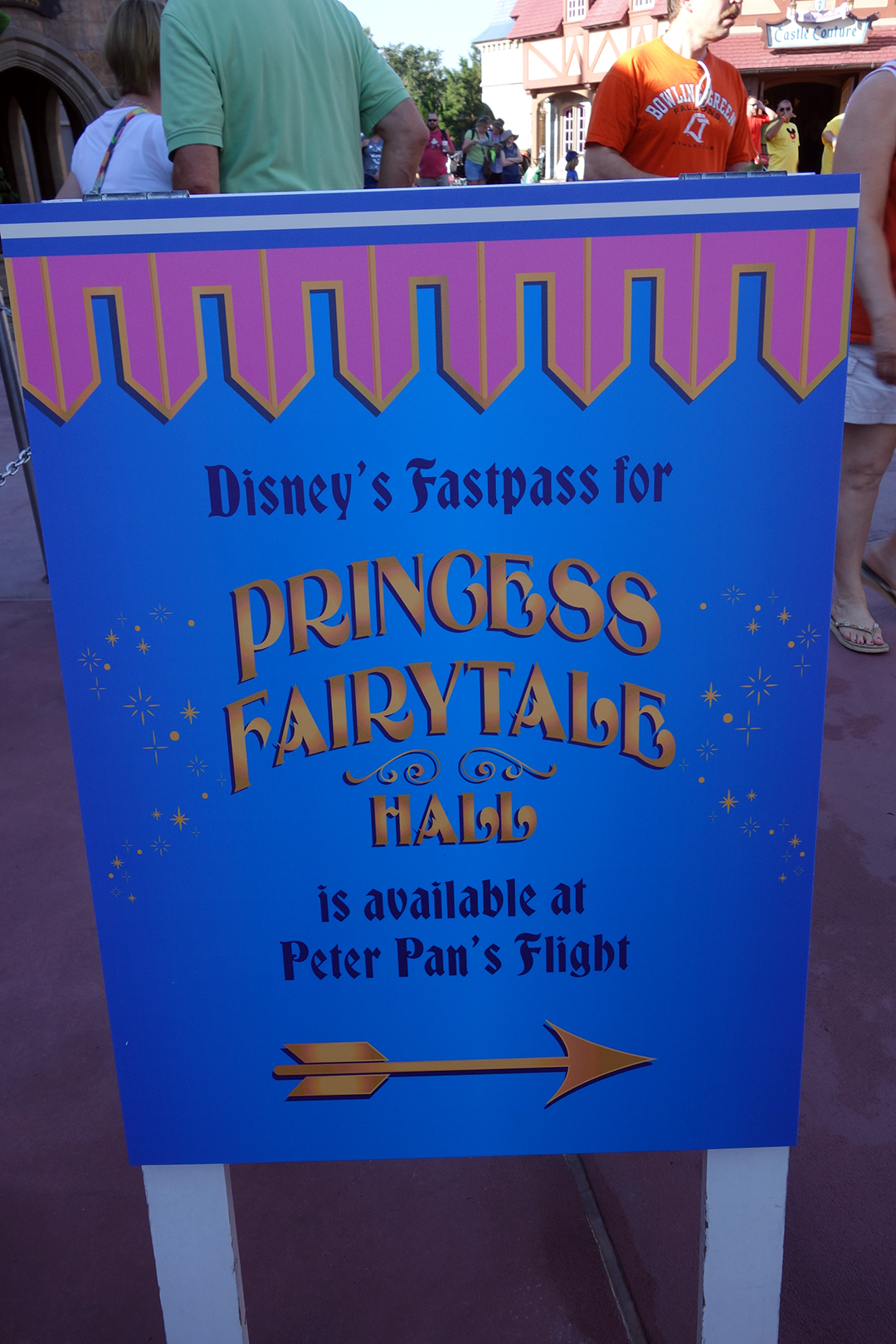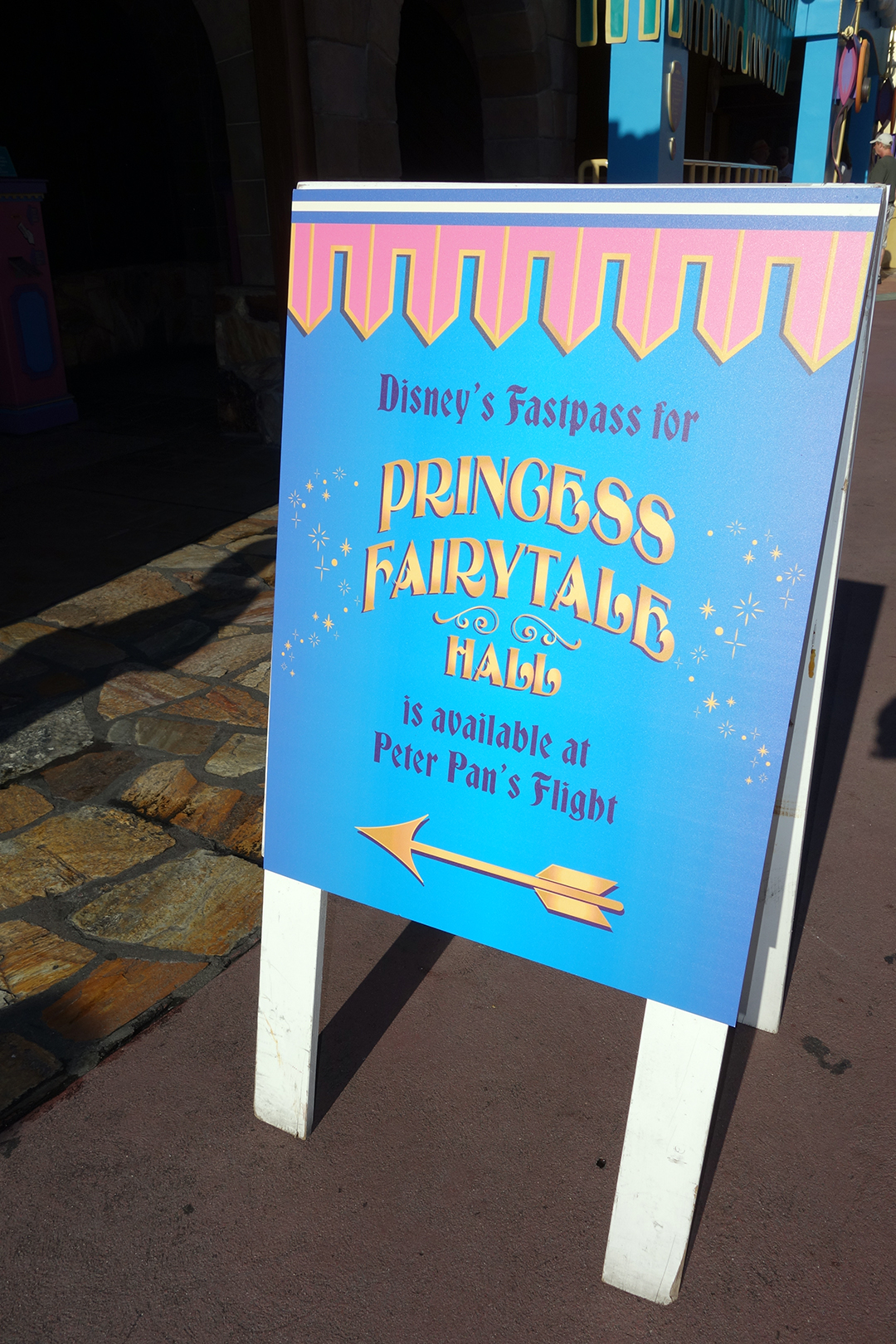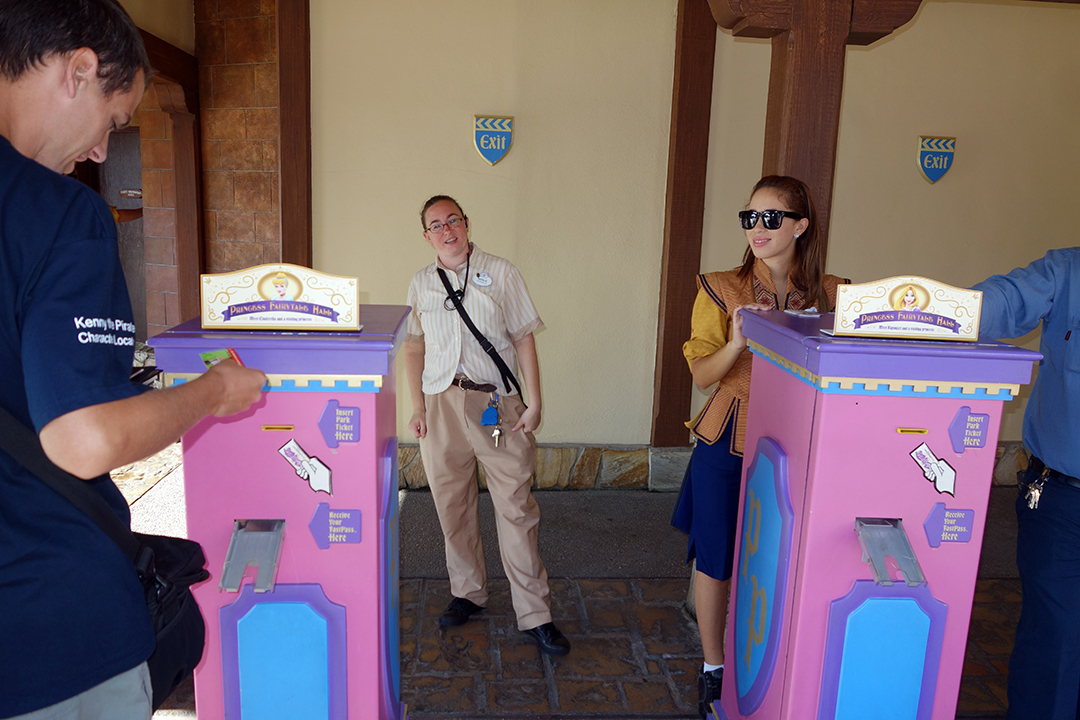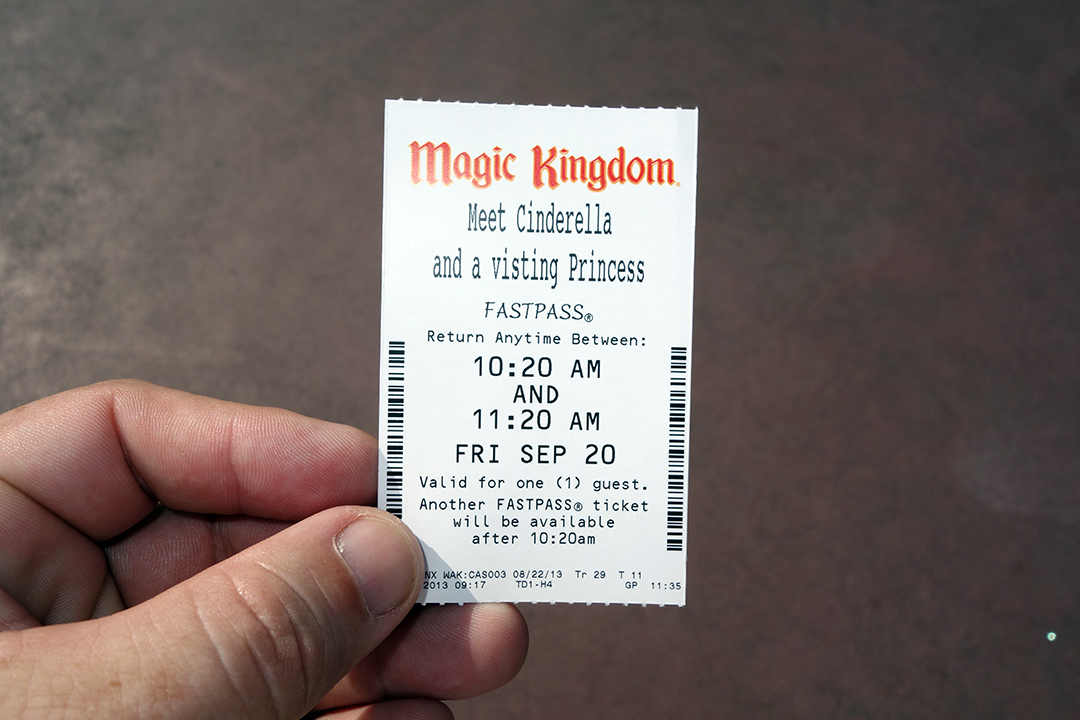 The regular queue line
This is experience is SOOOO different than the old theater style ginormous queue line.  It's very cozy, very regal, very dark and very loud.  Because it's small and mostly stone, the sound magnifies.  I couldn't handle 30 minutes with the noise level personally.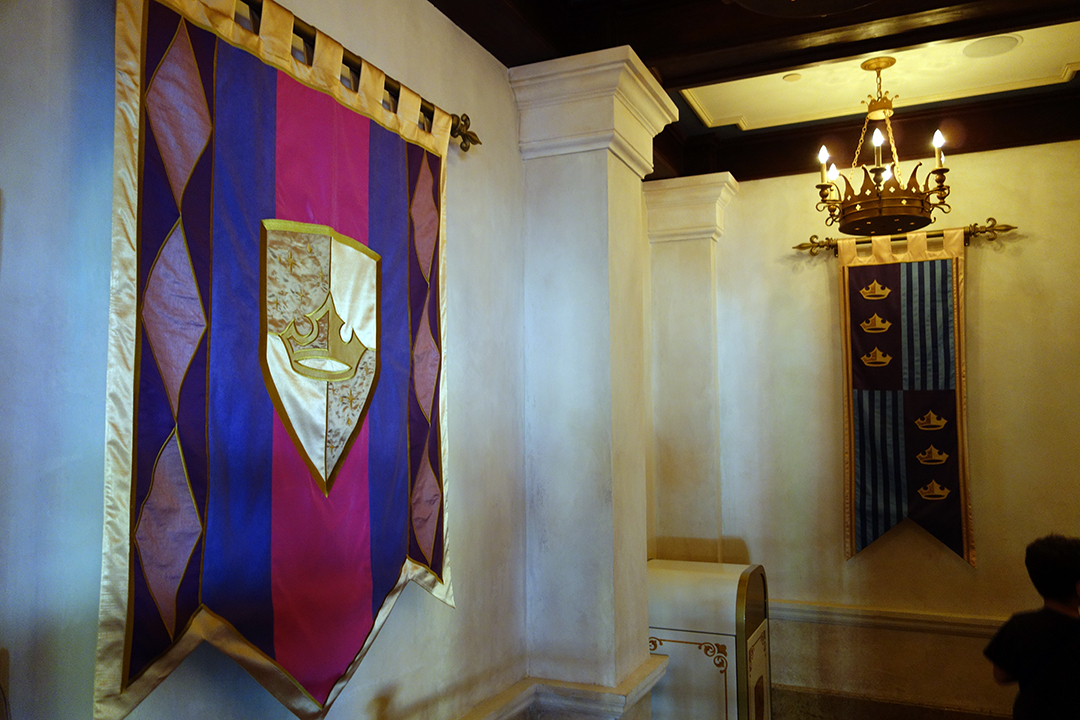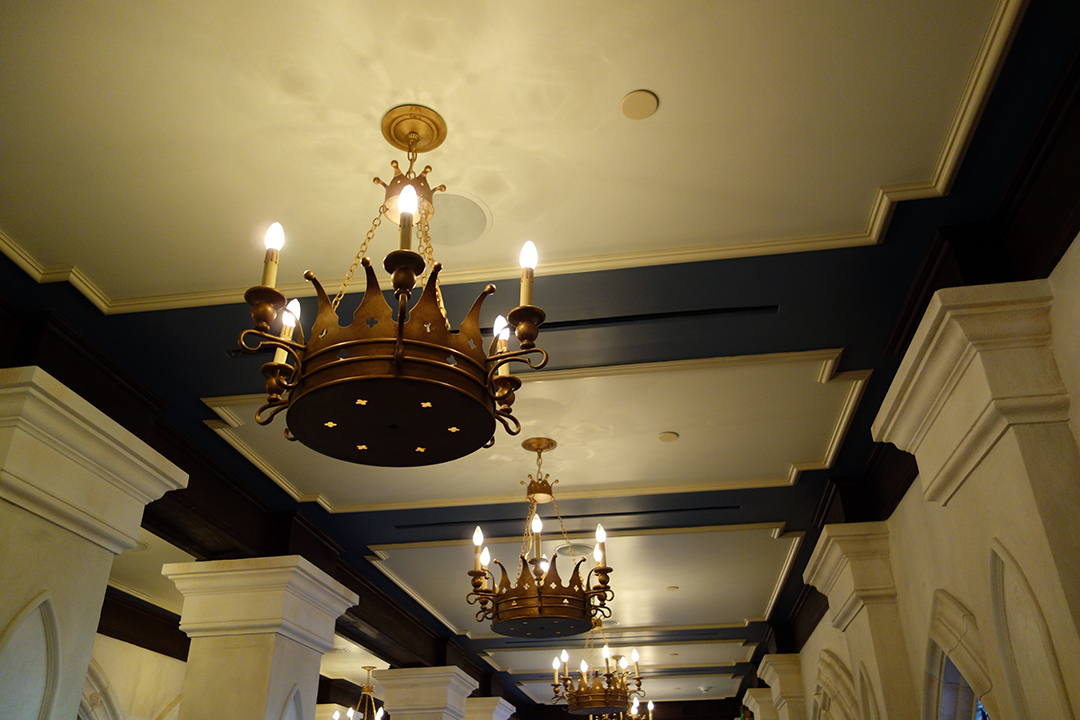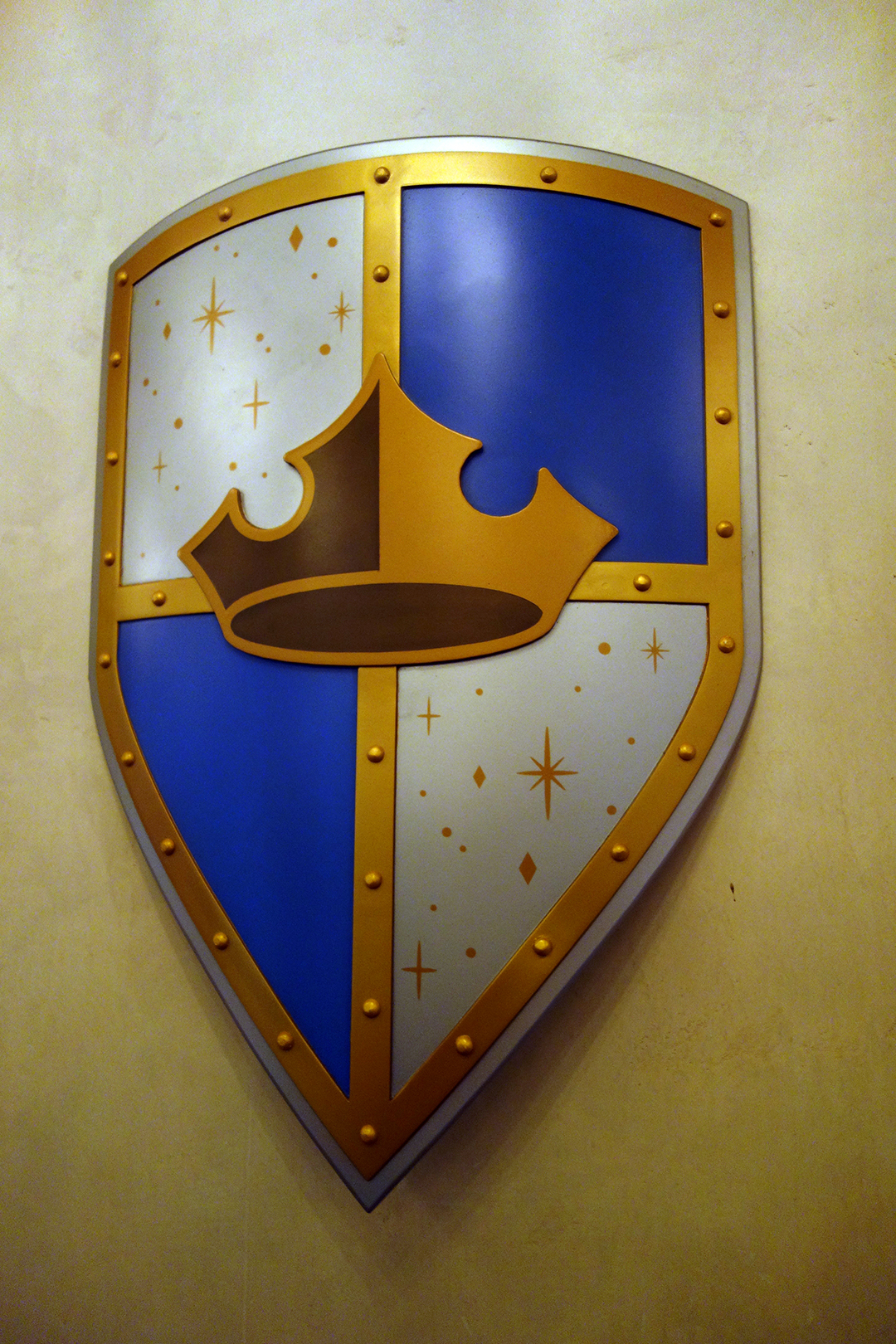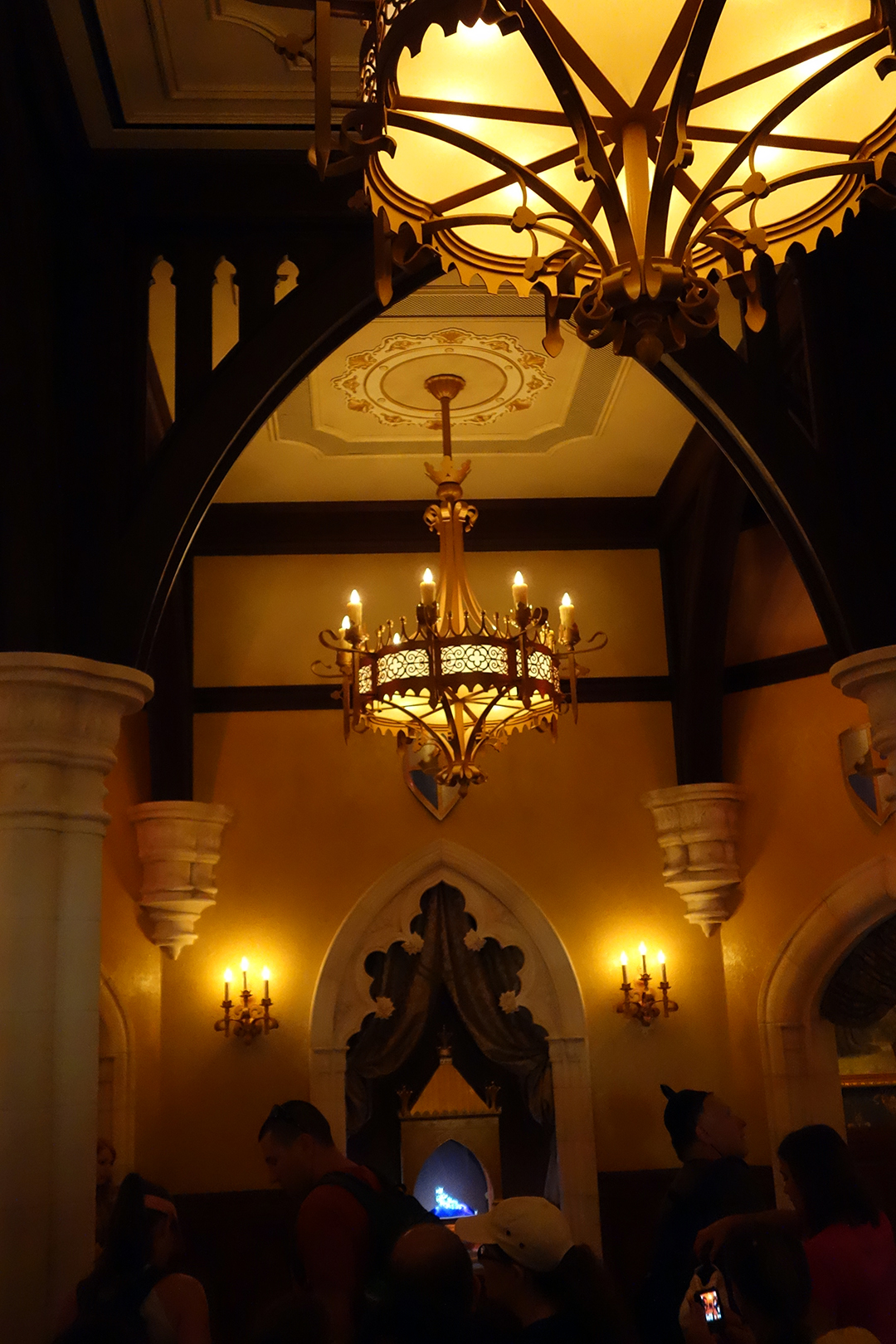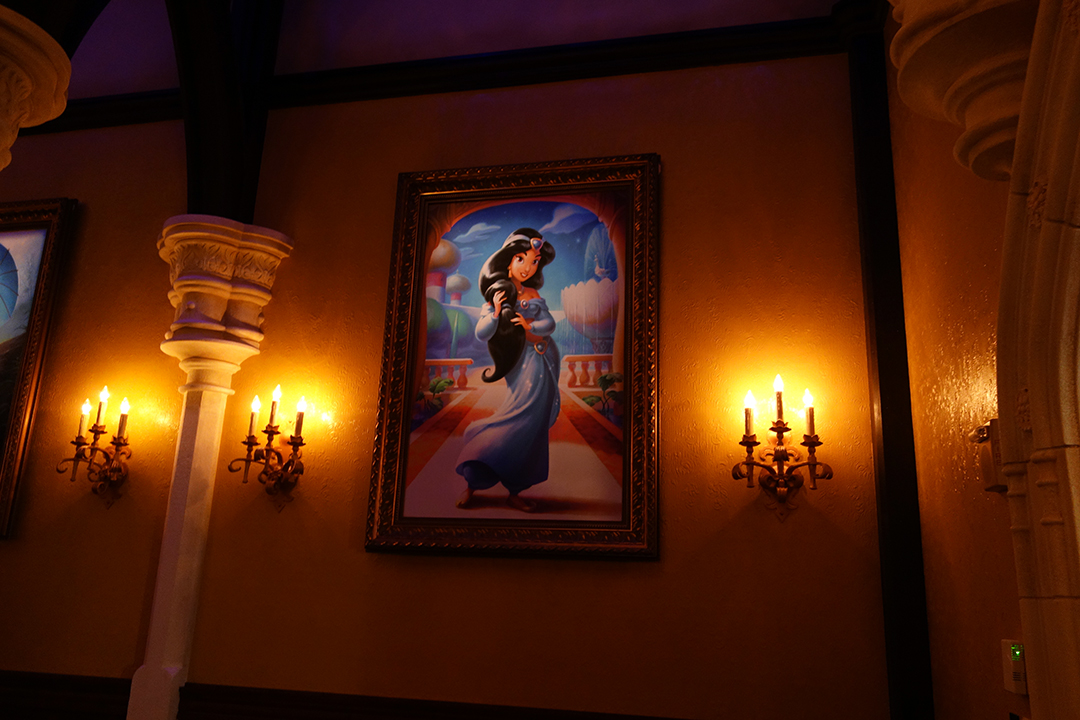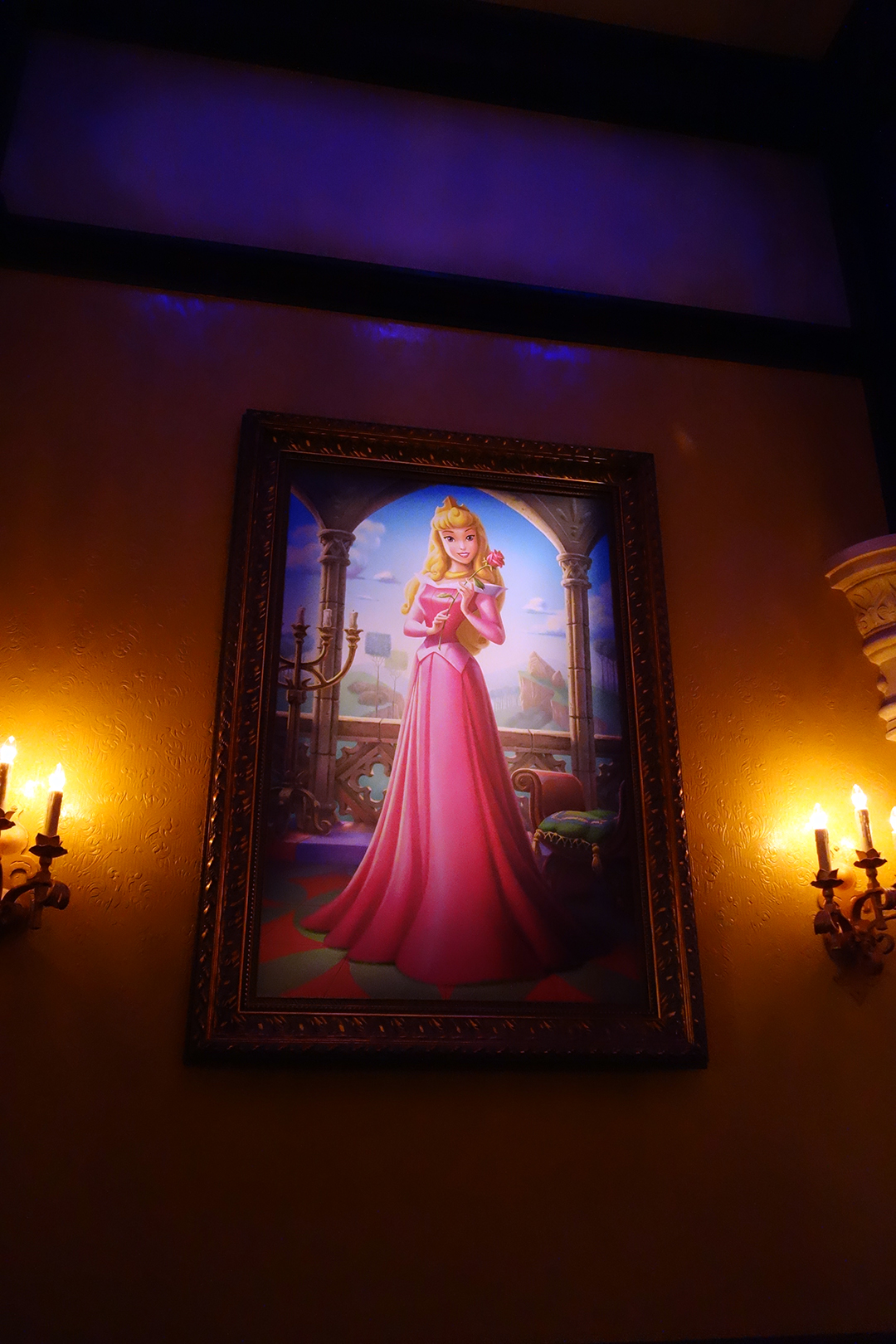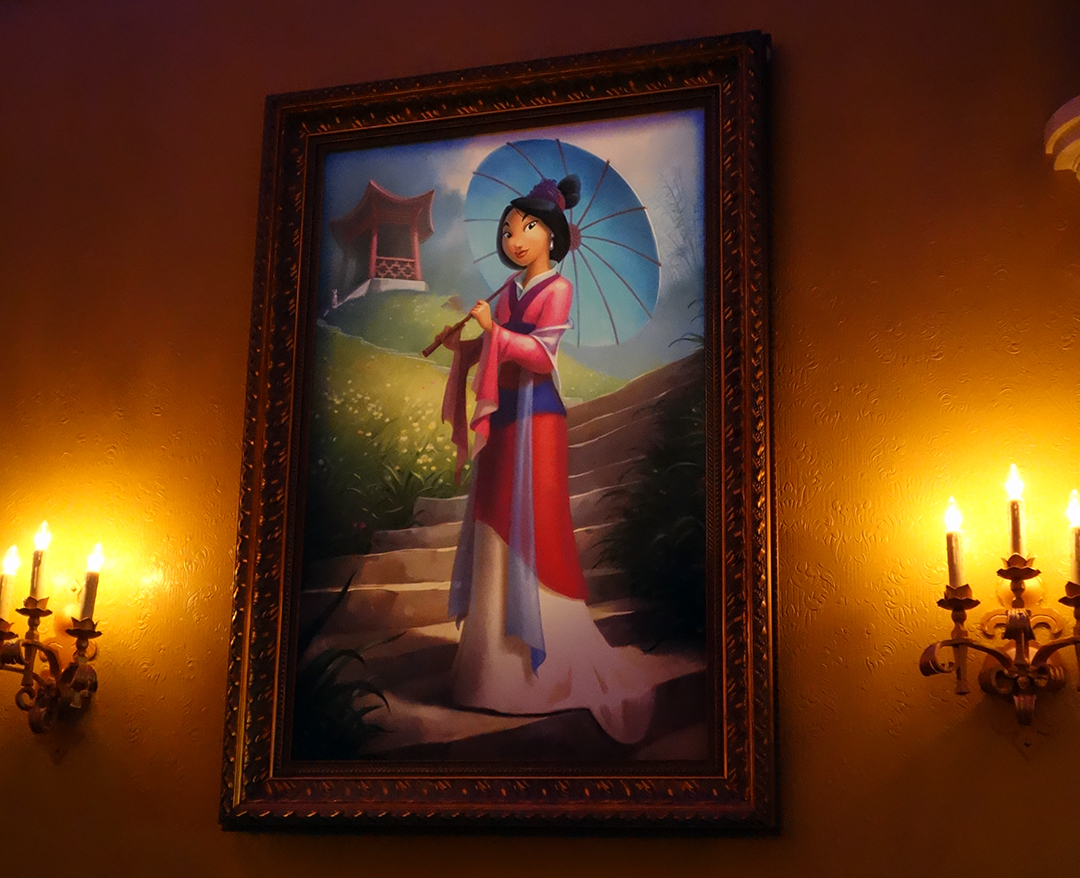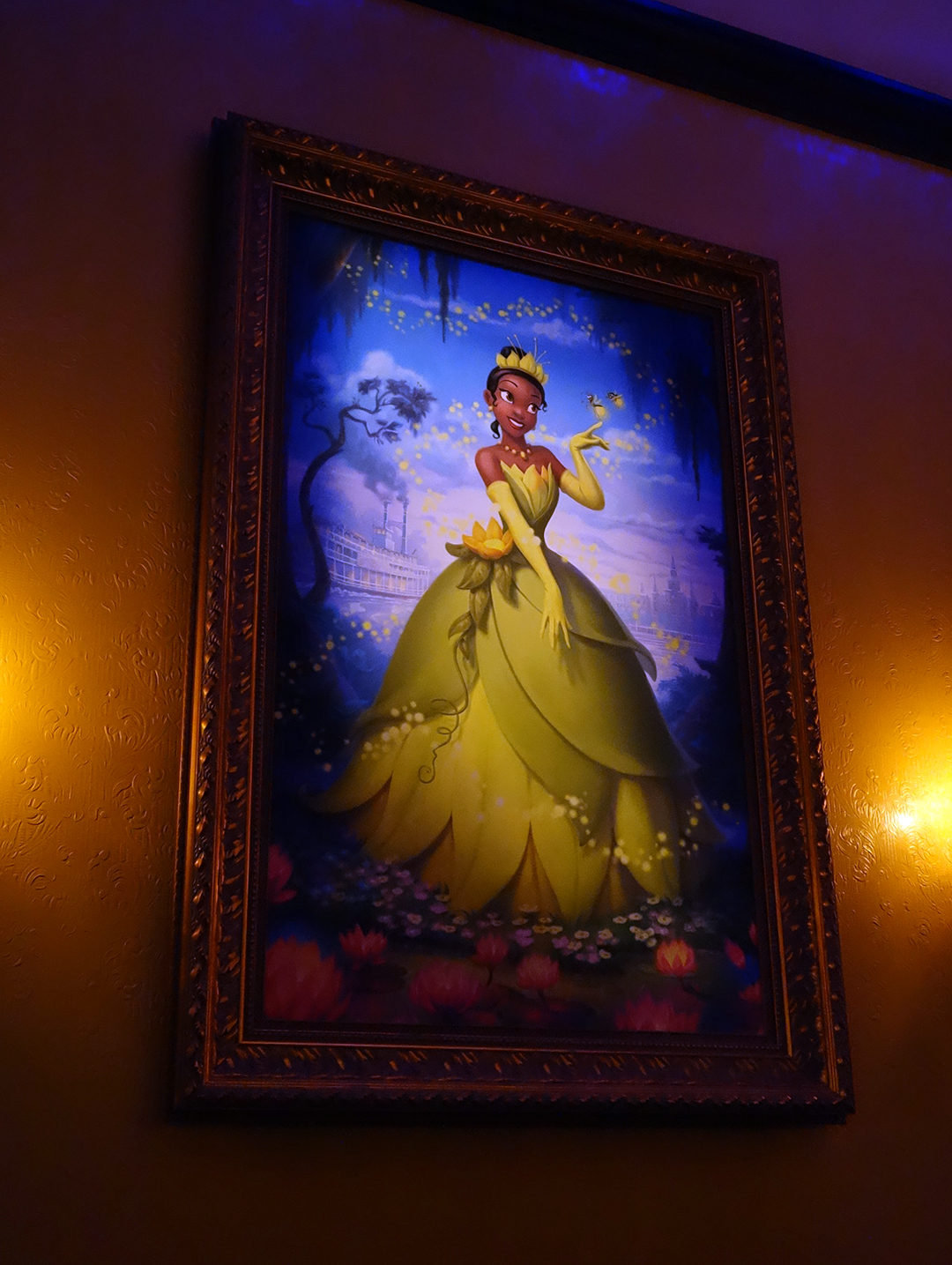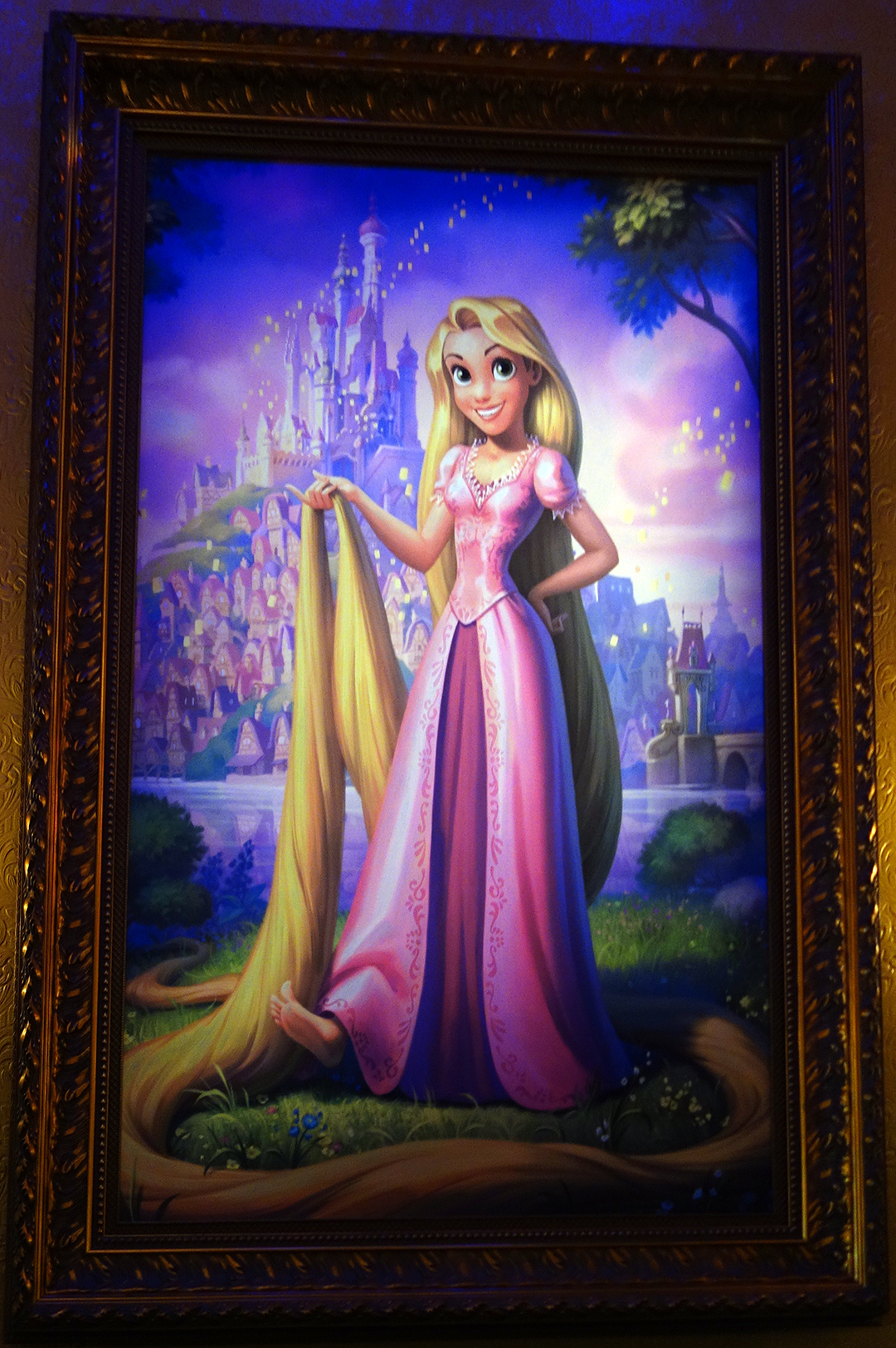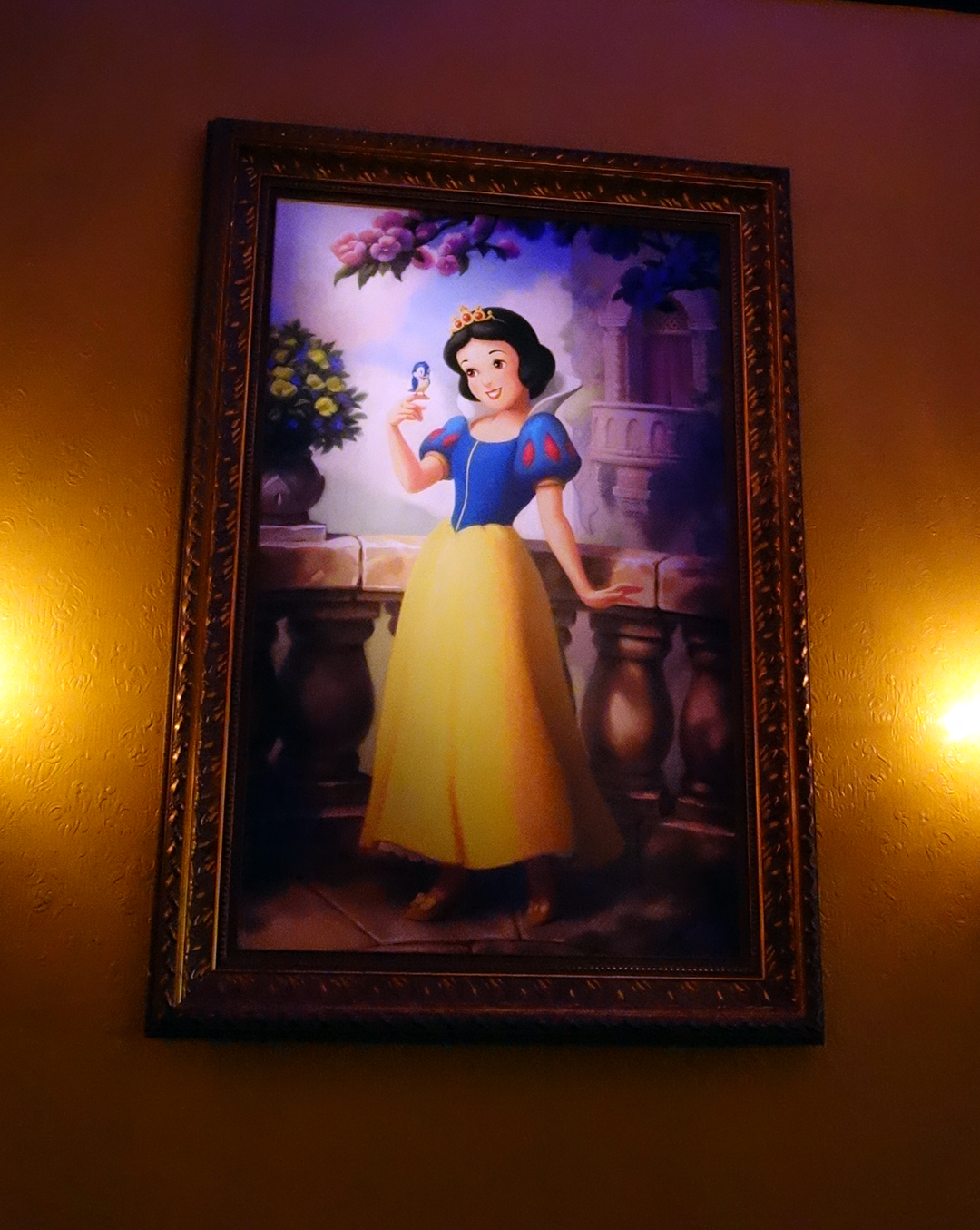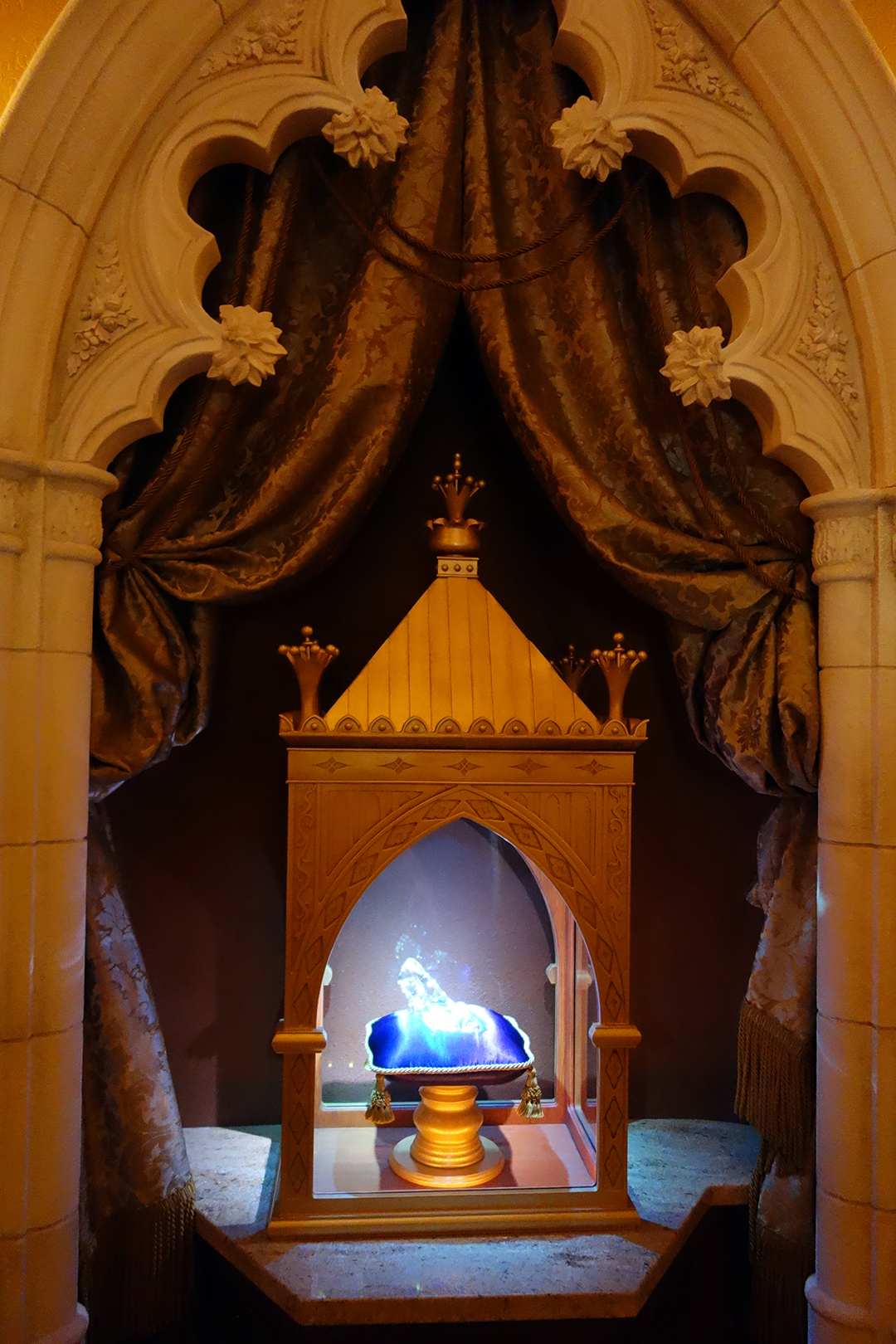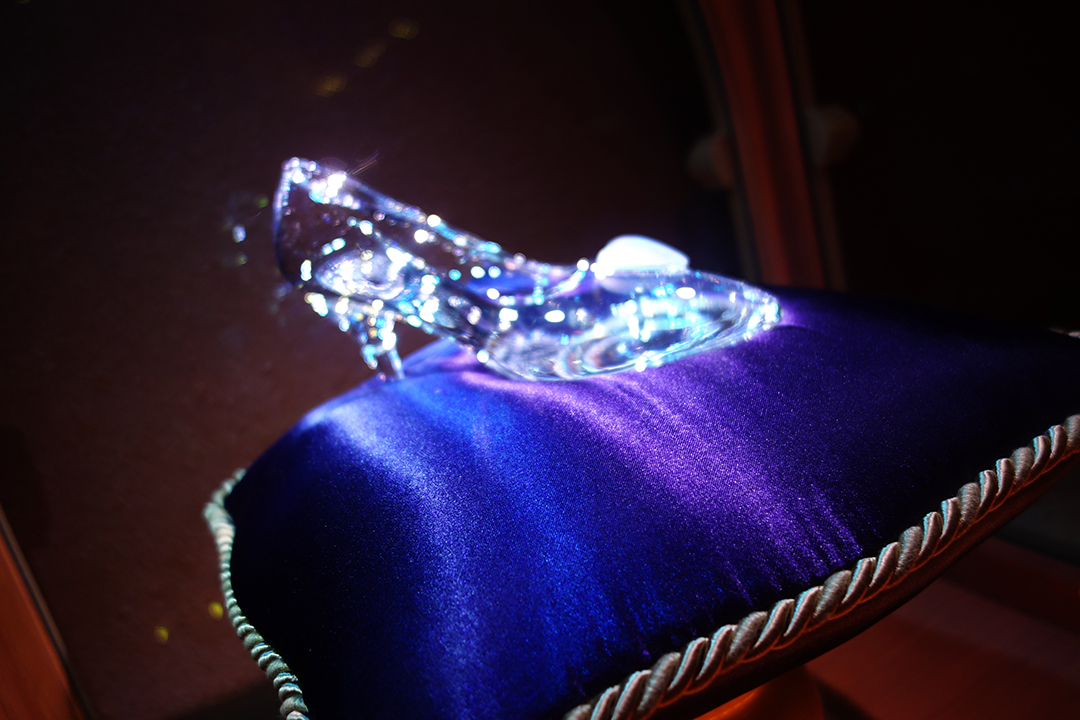 After passing through the extended queue and the photo hall, you enter the room with TWO princesses.  Remember, you have to wait in second line for the other TWO.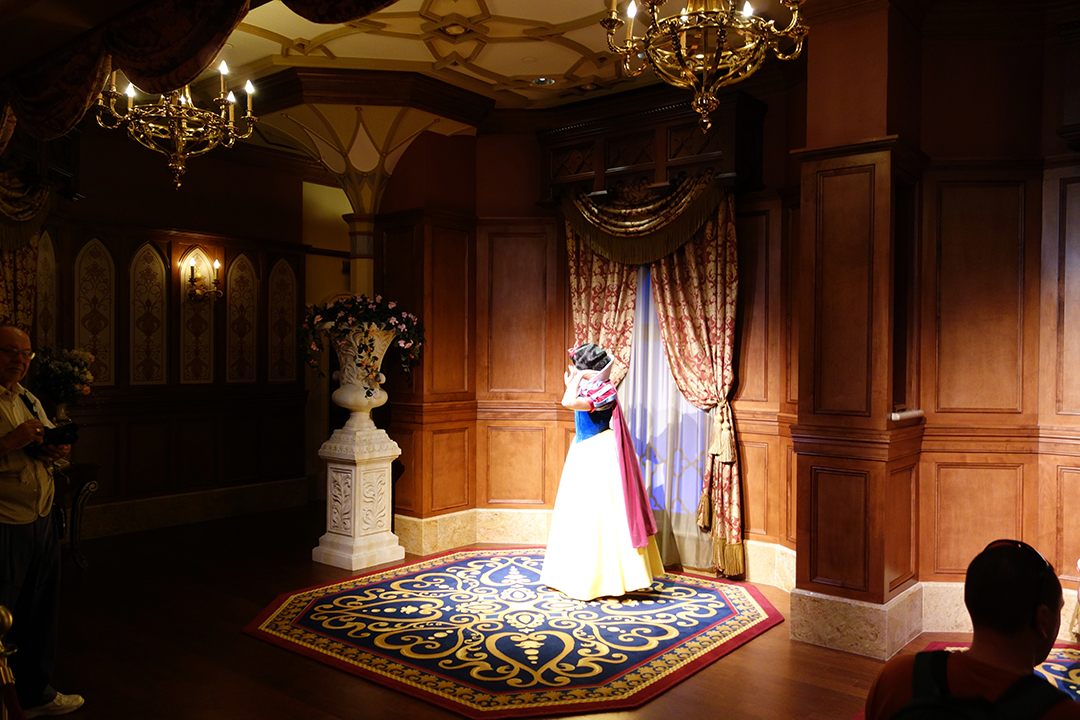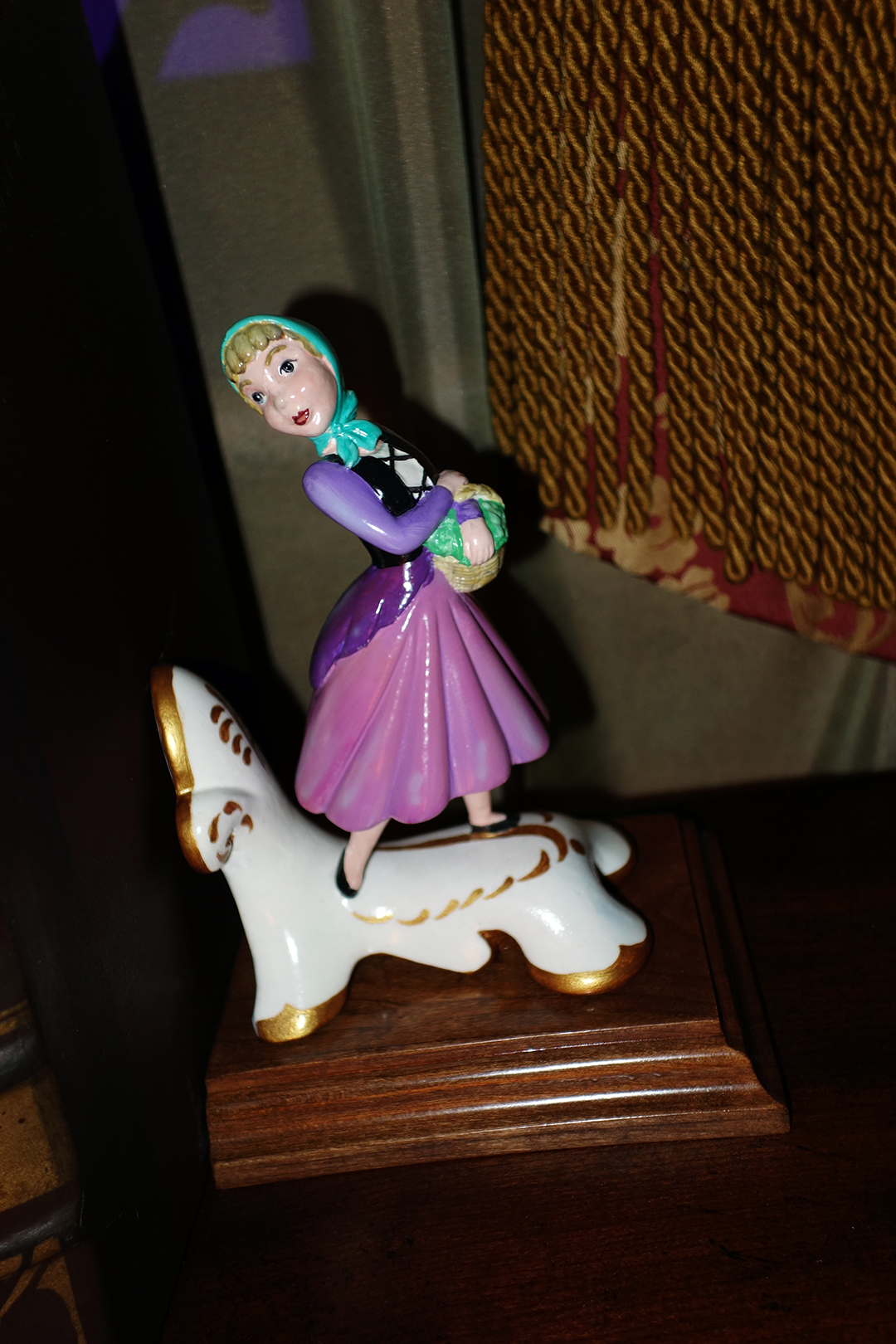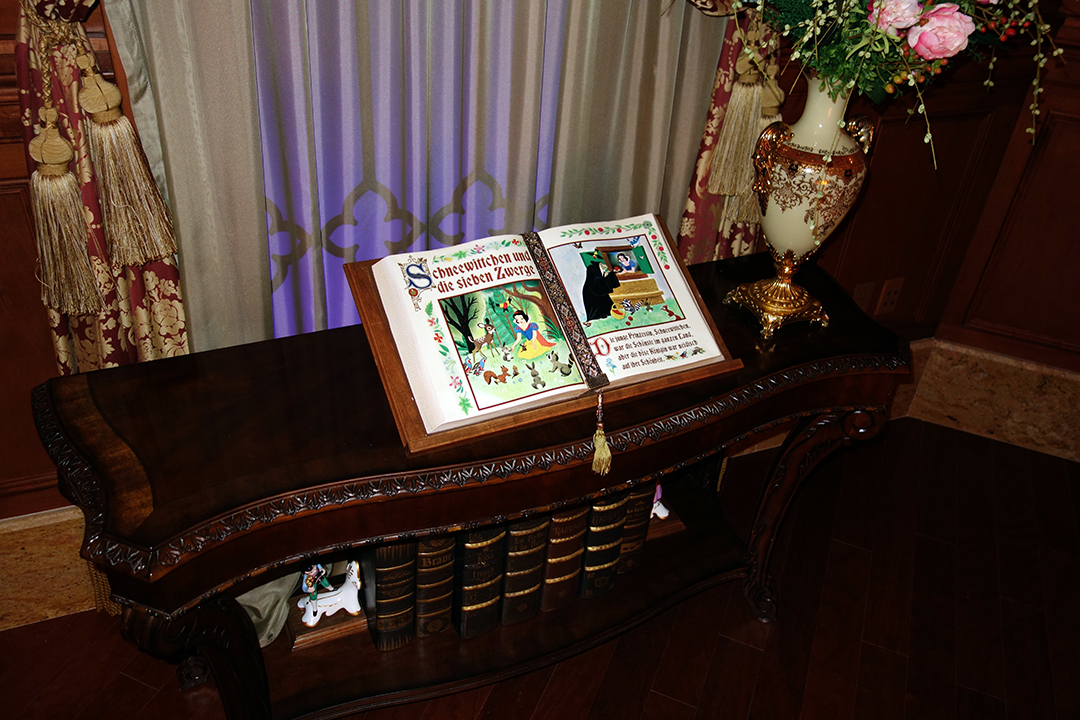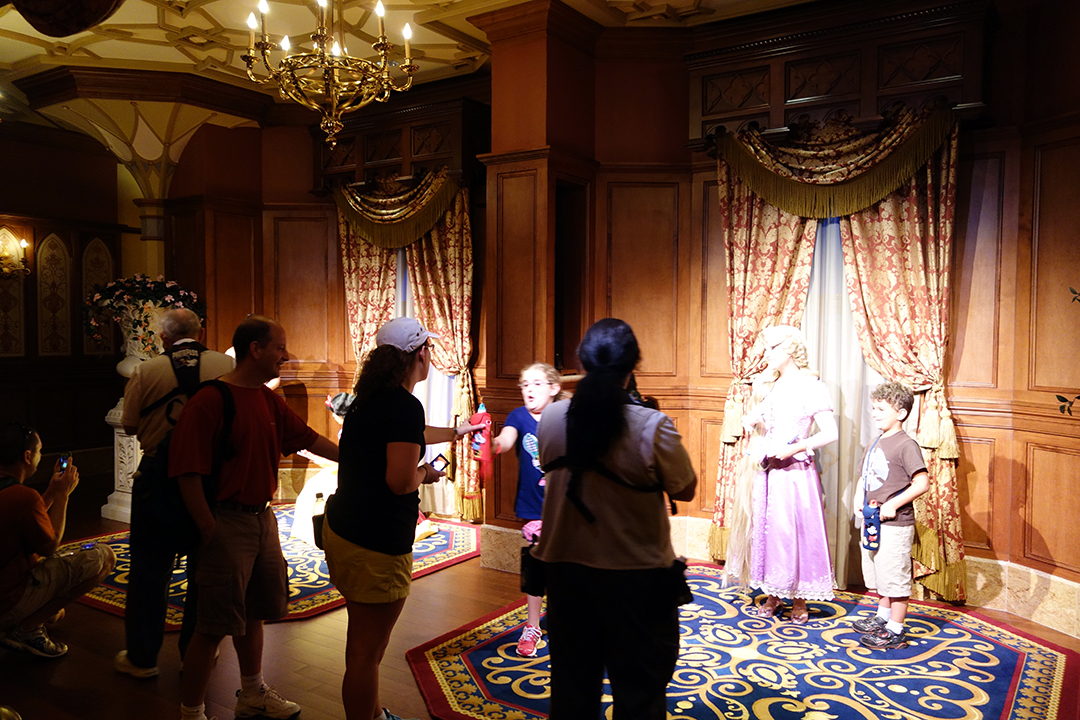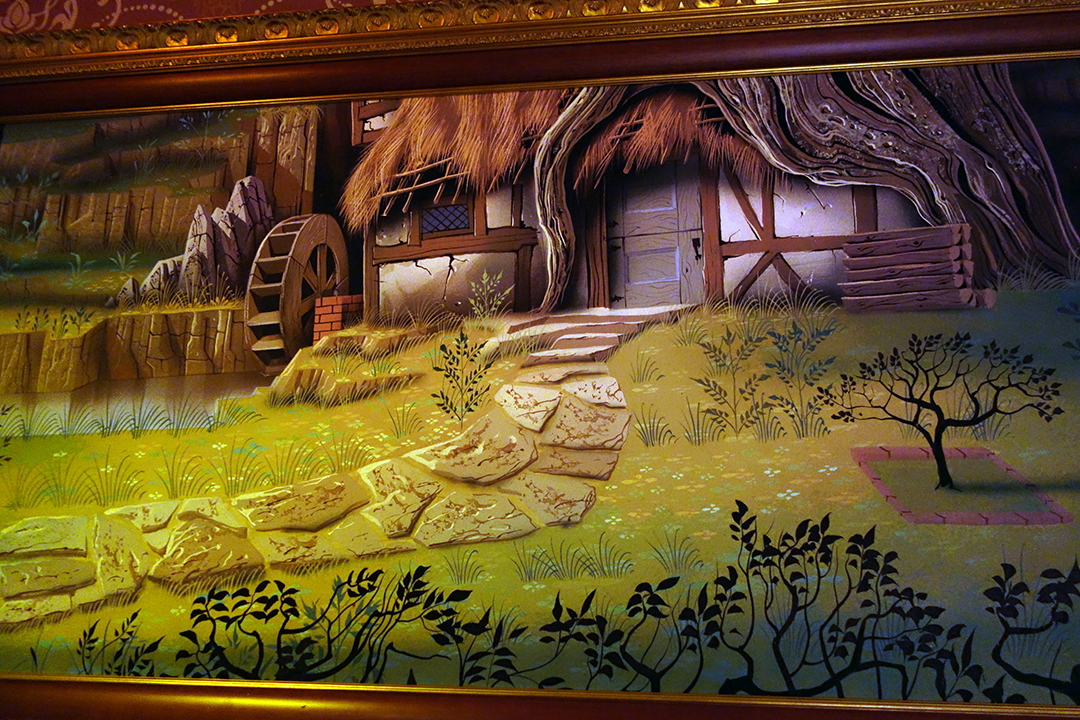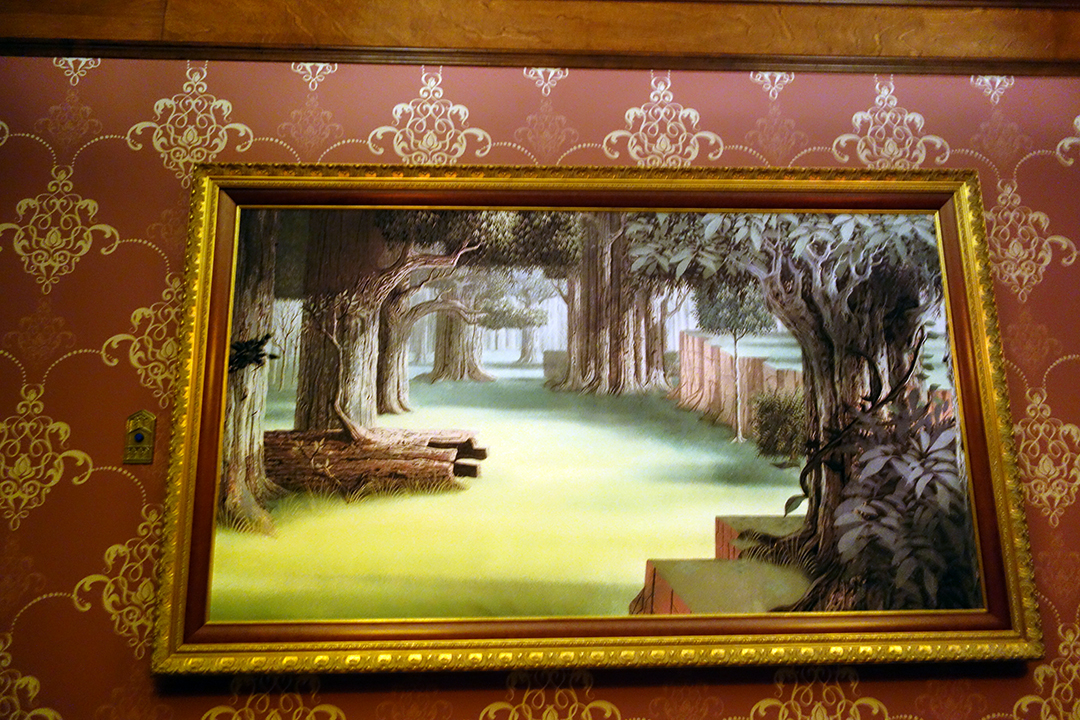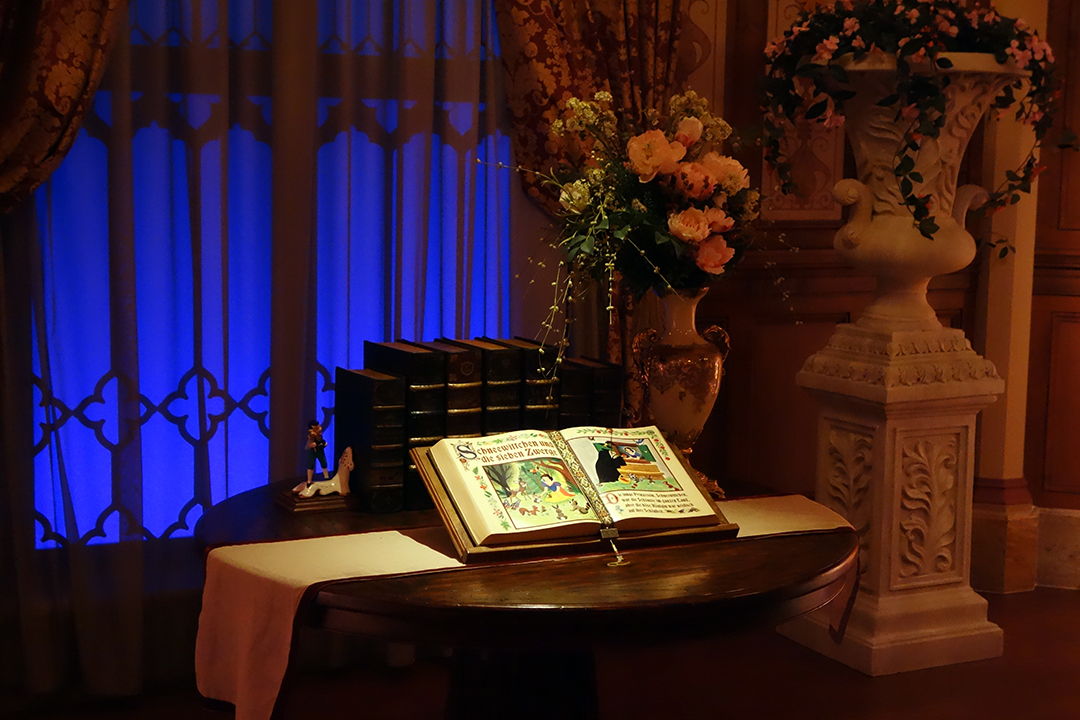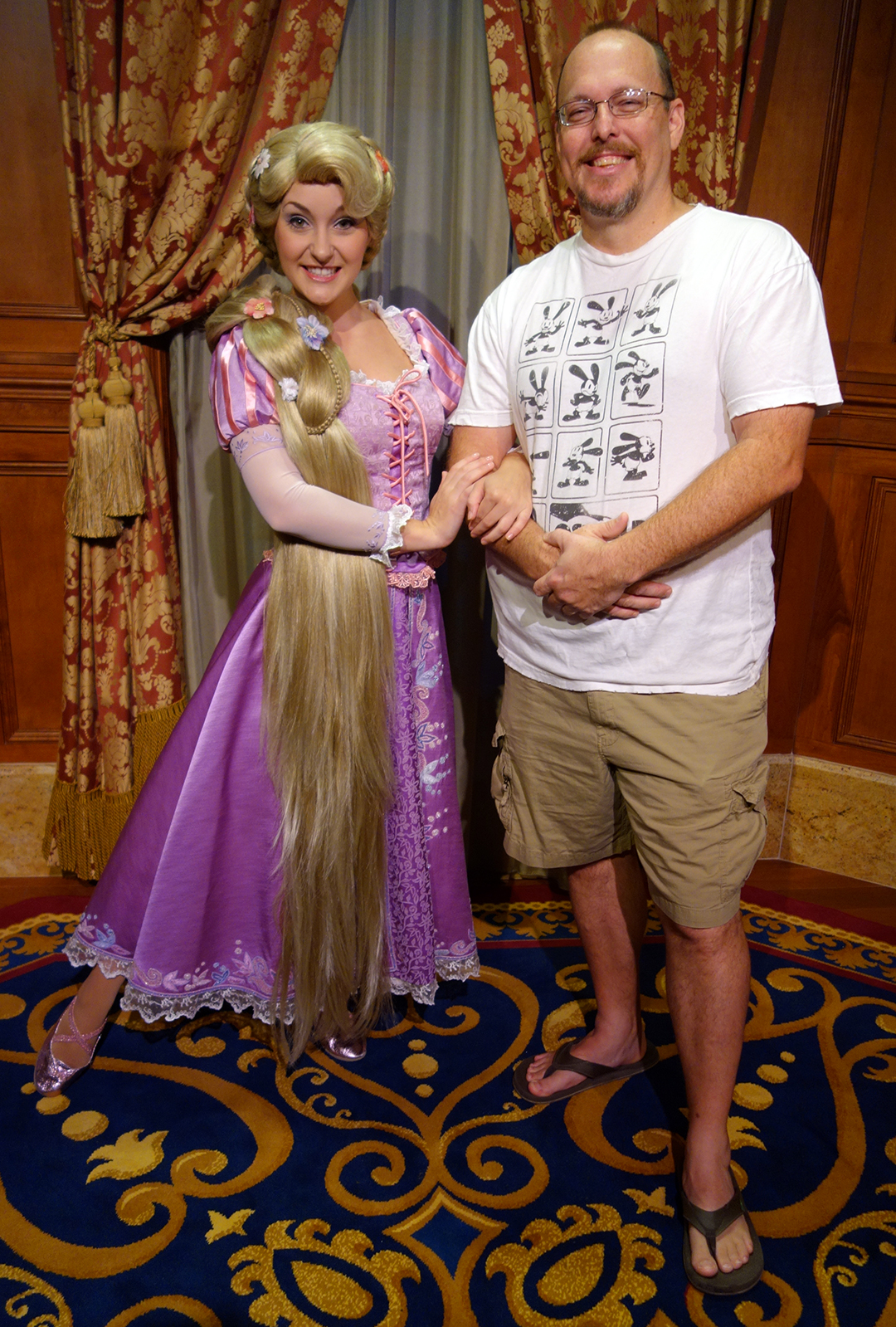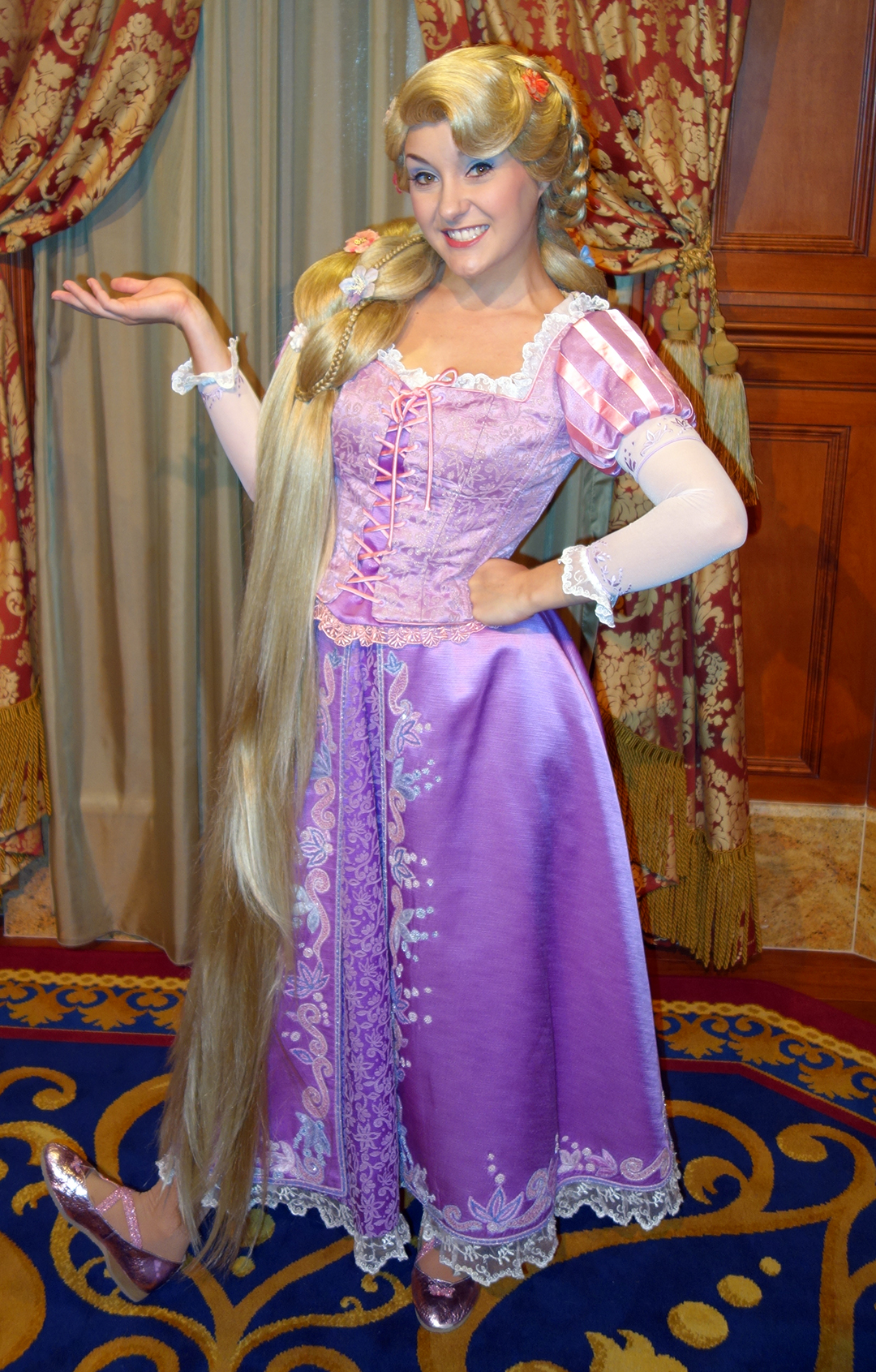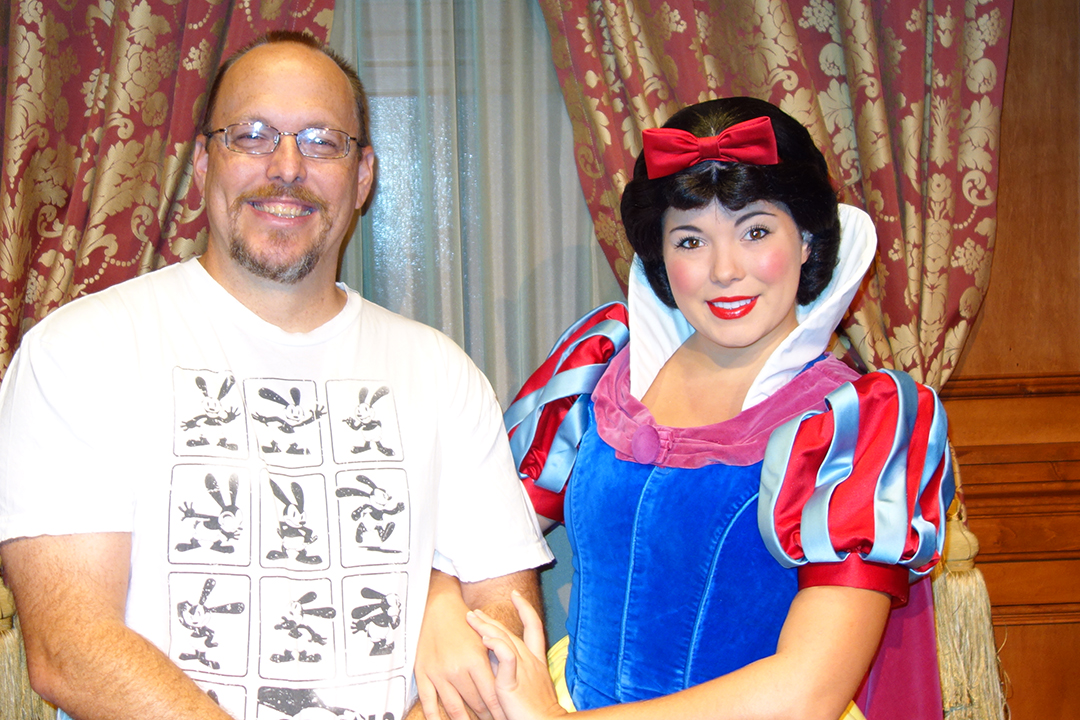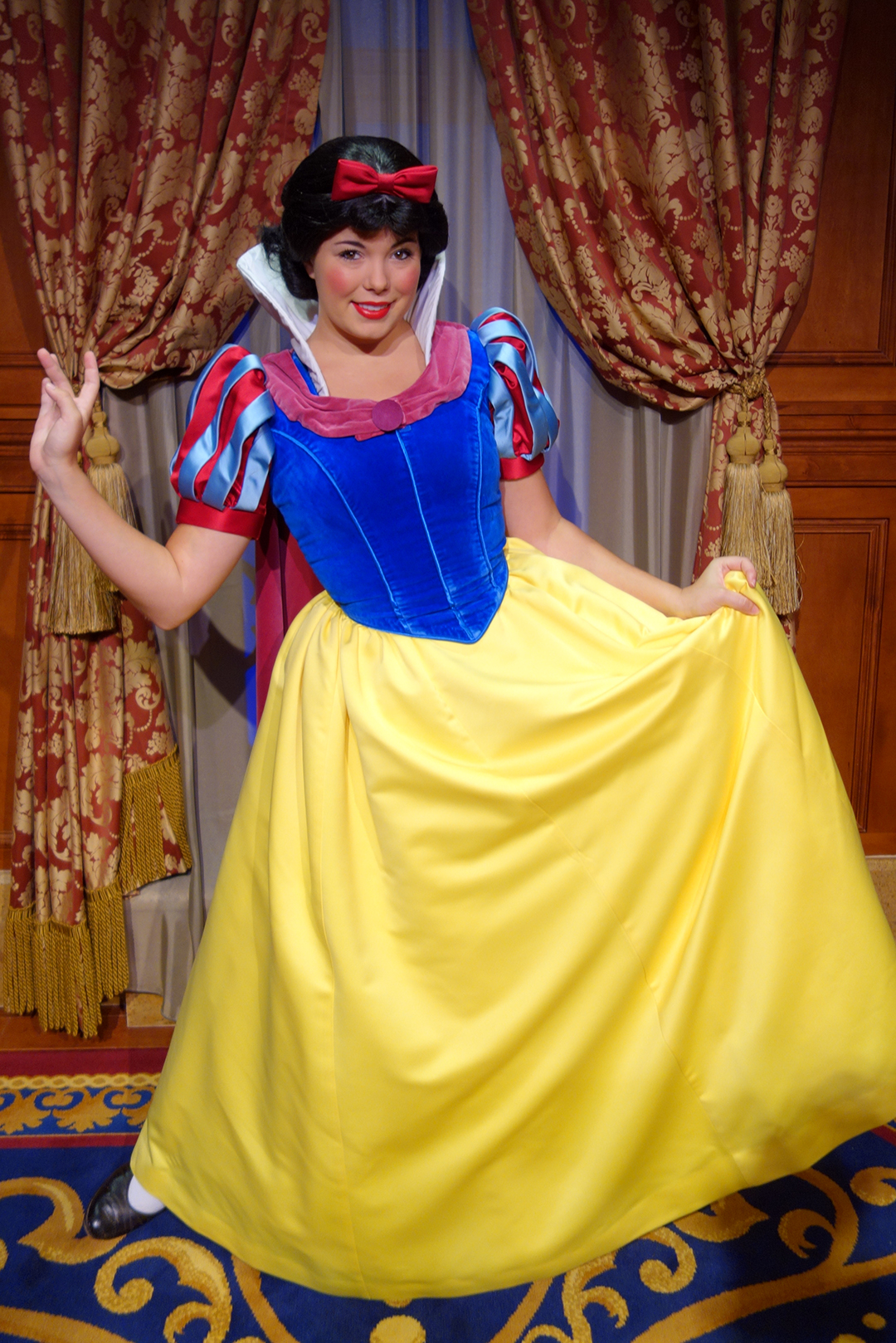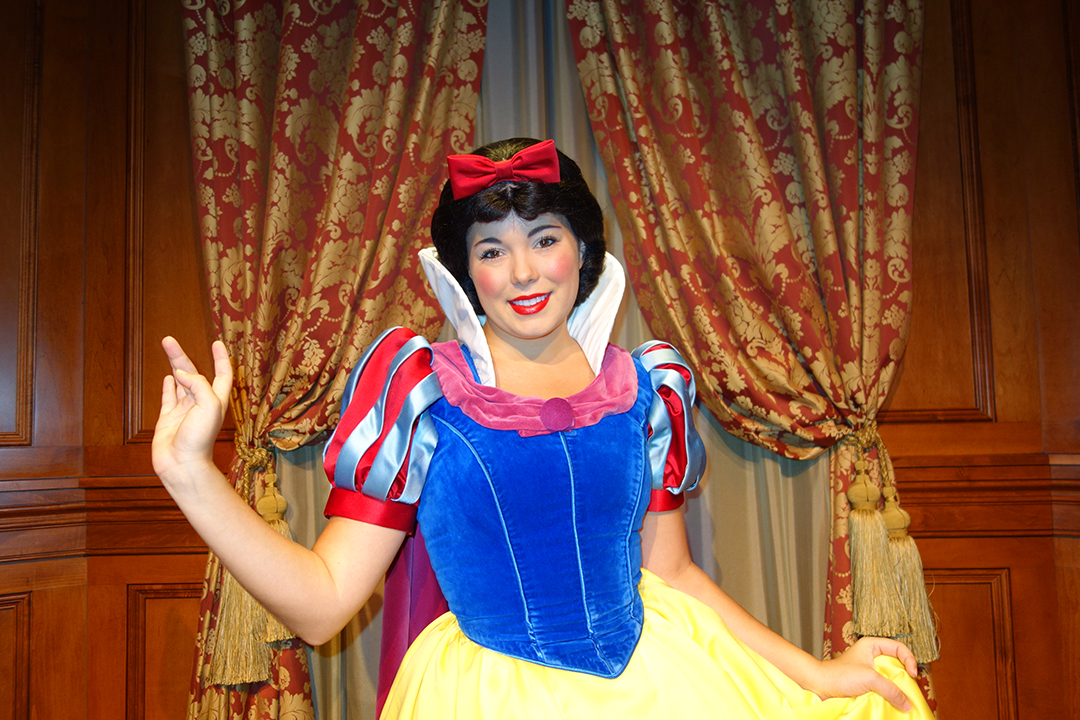 After meeting Rapunzel and Snow White, we chose to ride Peter Pan with no wait and get a Fastpass to meet Cinderella later.  We did it's a small world, Haunted Mansion and Philharmagic in the time we waited for the Fastpass to be active.
The Fastpass return line is really boring.  It's just walls and banners, so be sure to wait in one standy by line!!!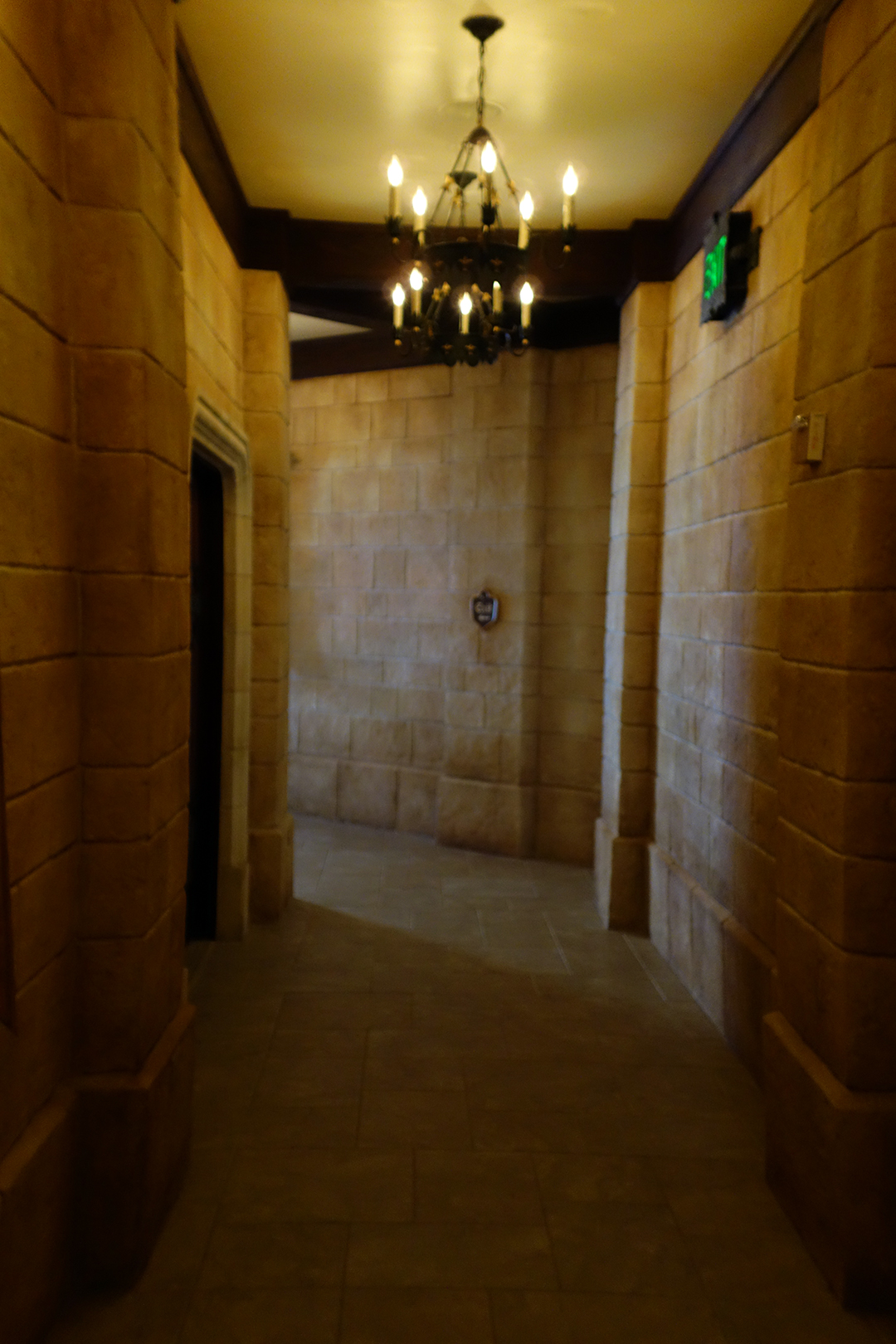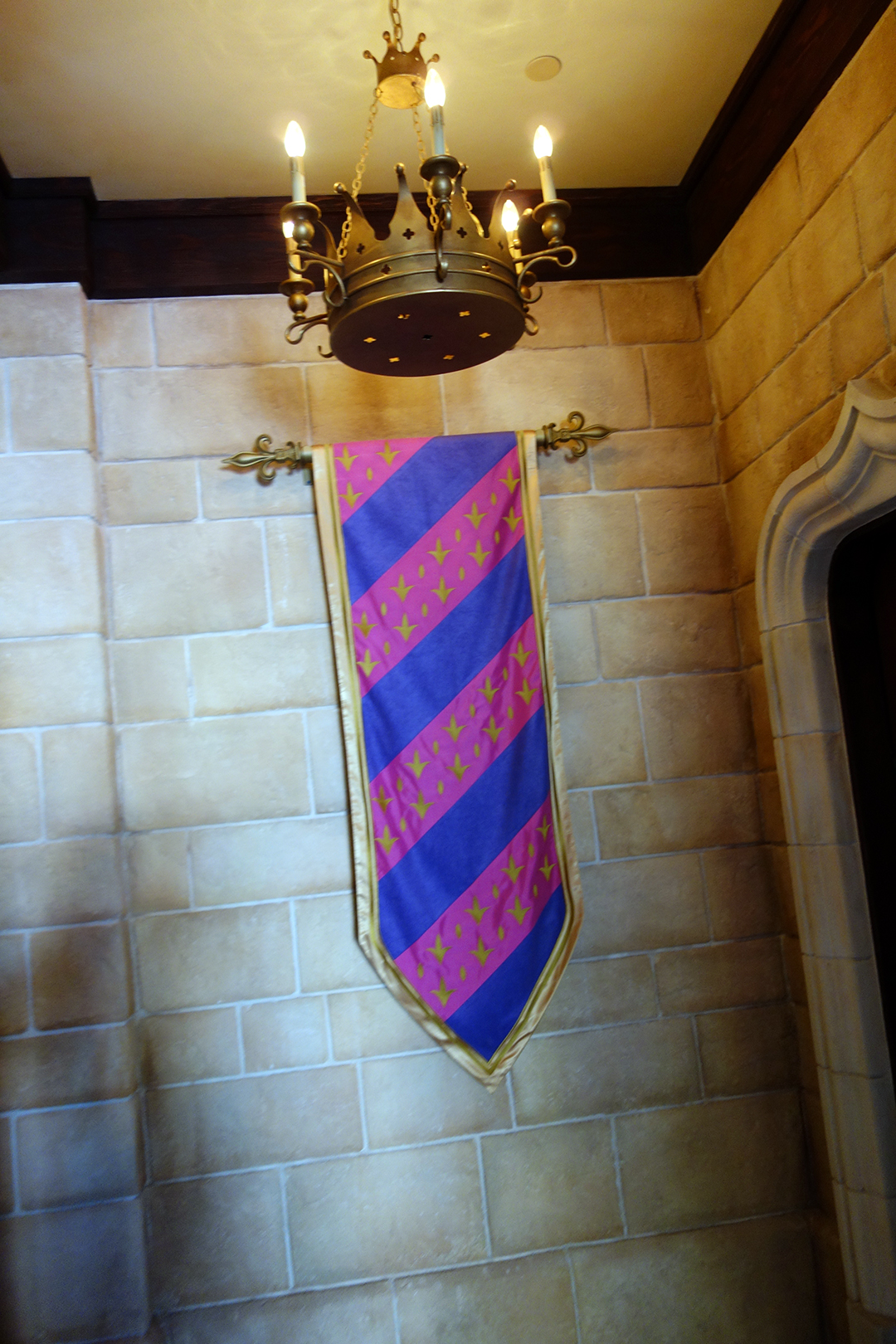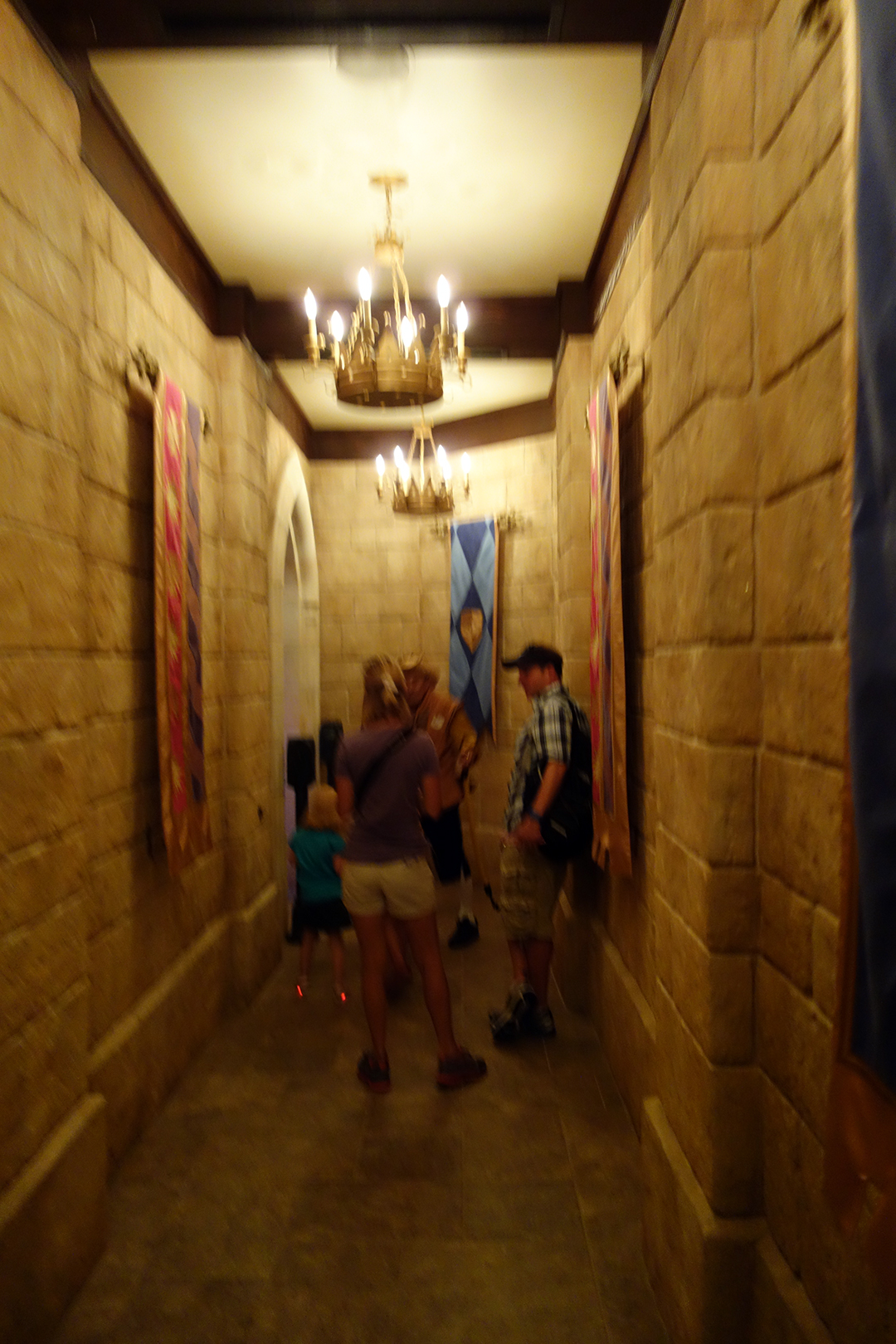 After the short wait we met the Rock Star Cinderella and her roadie Aurora.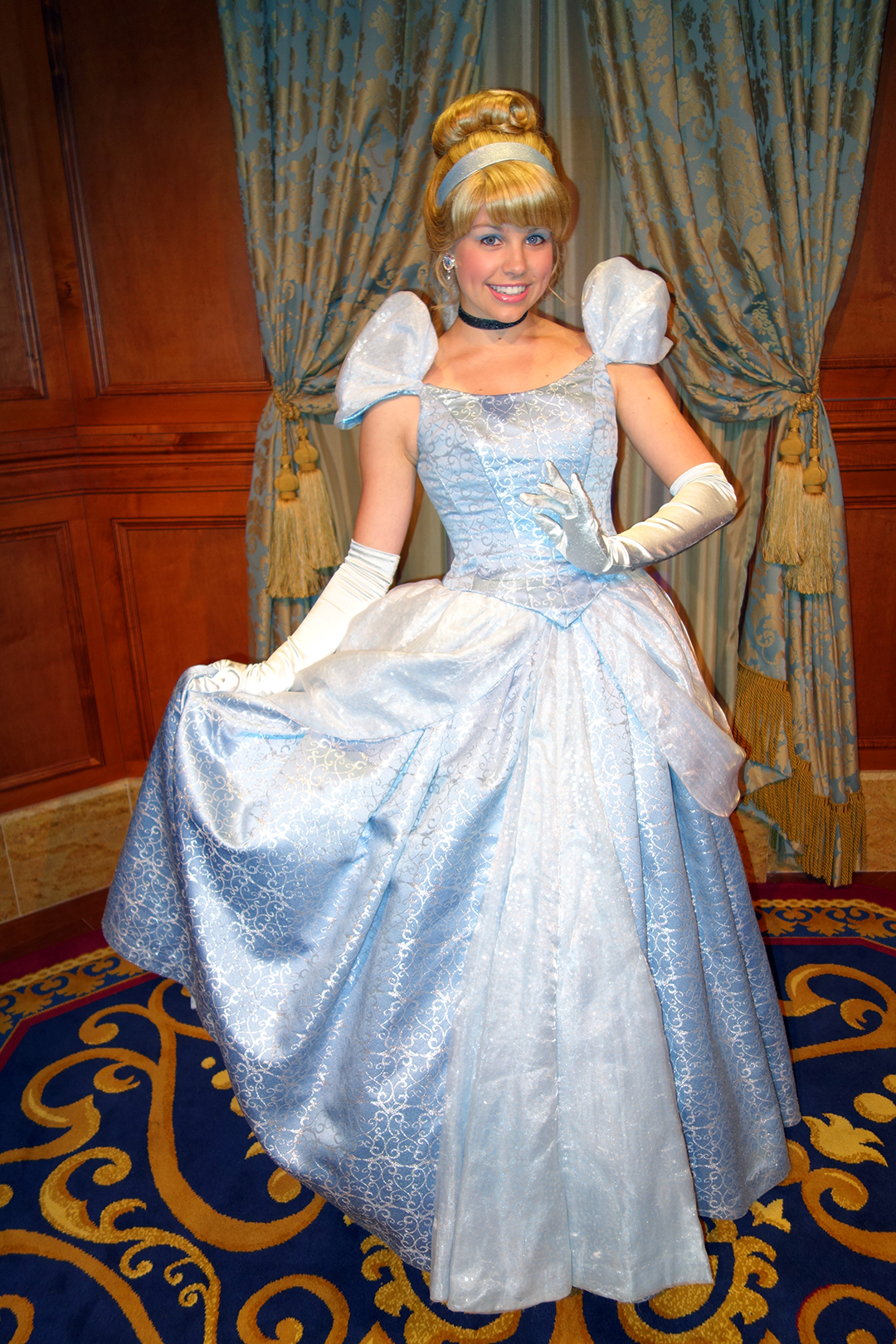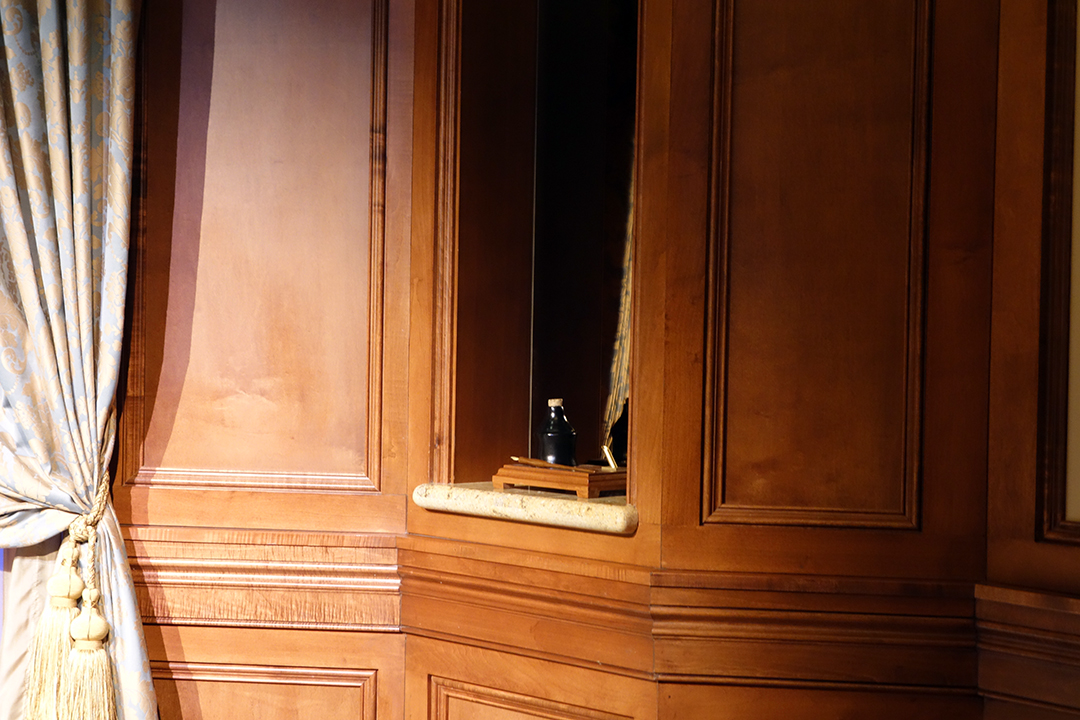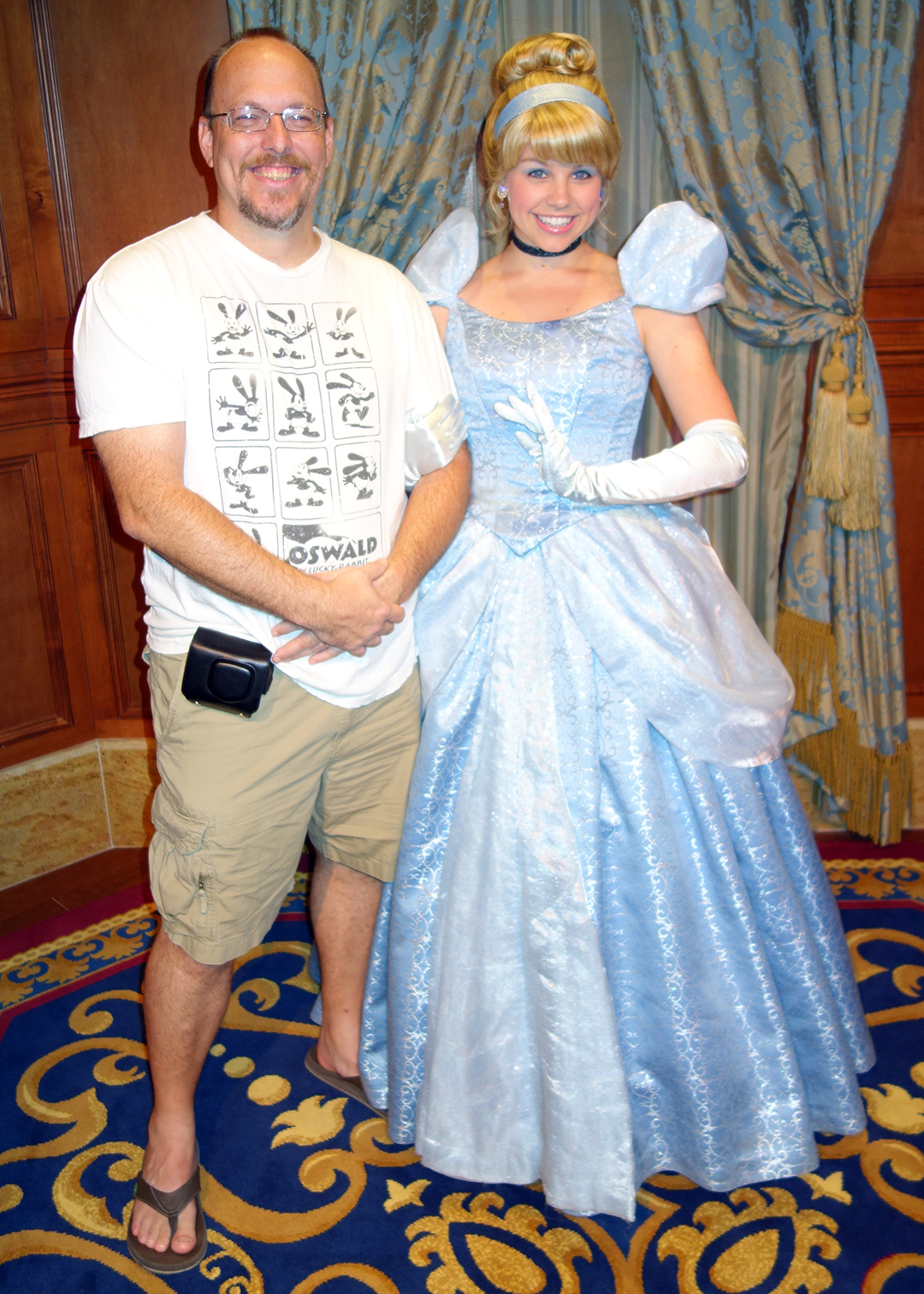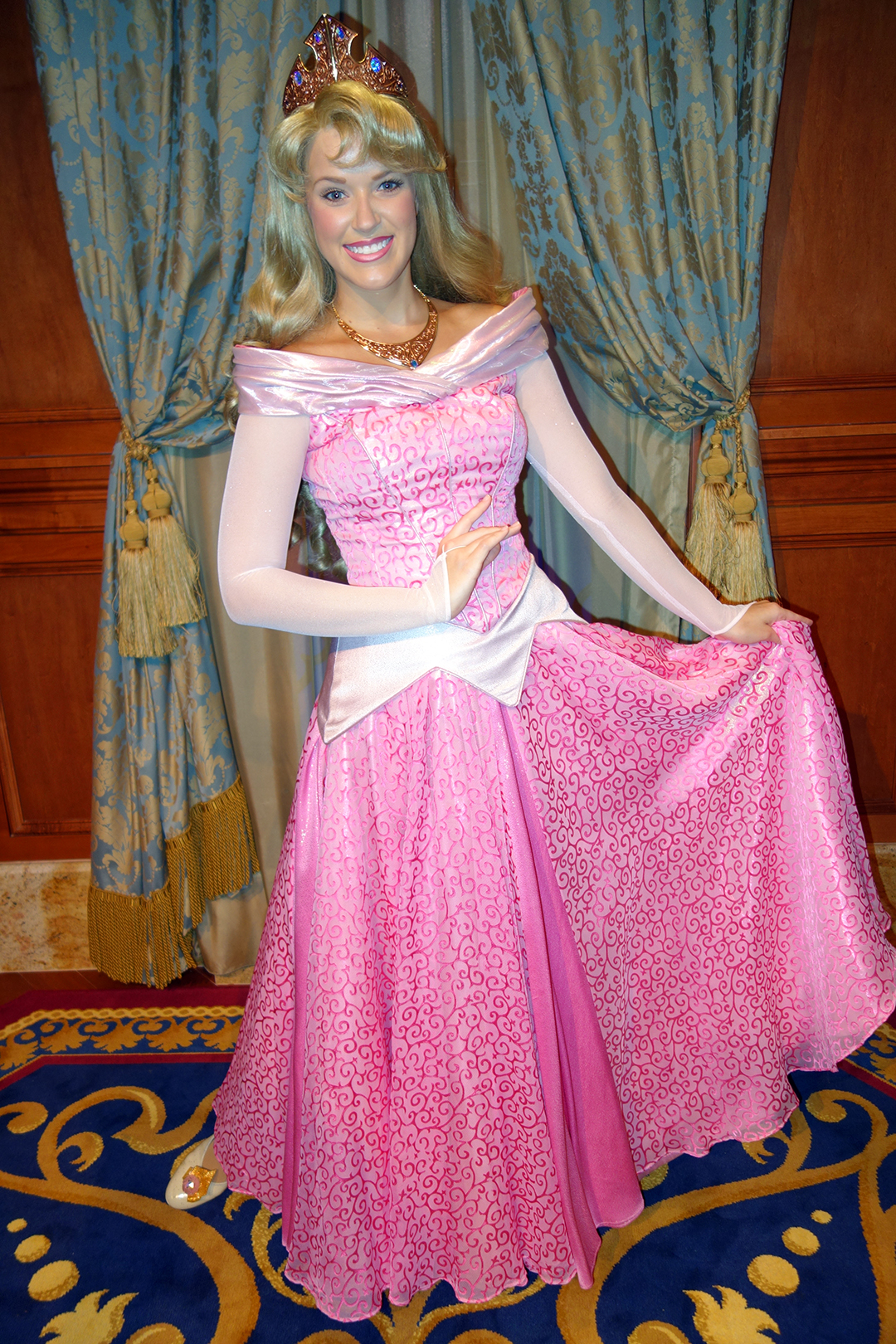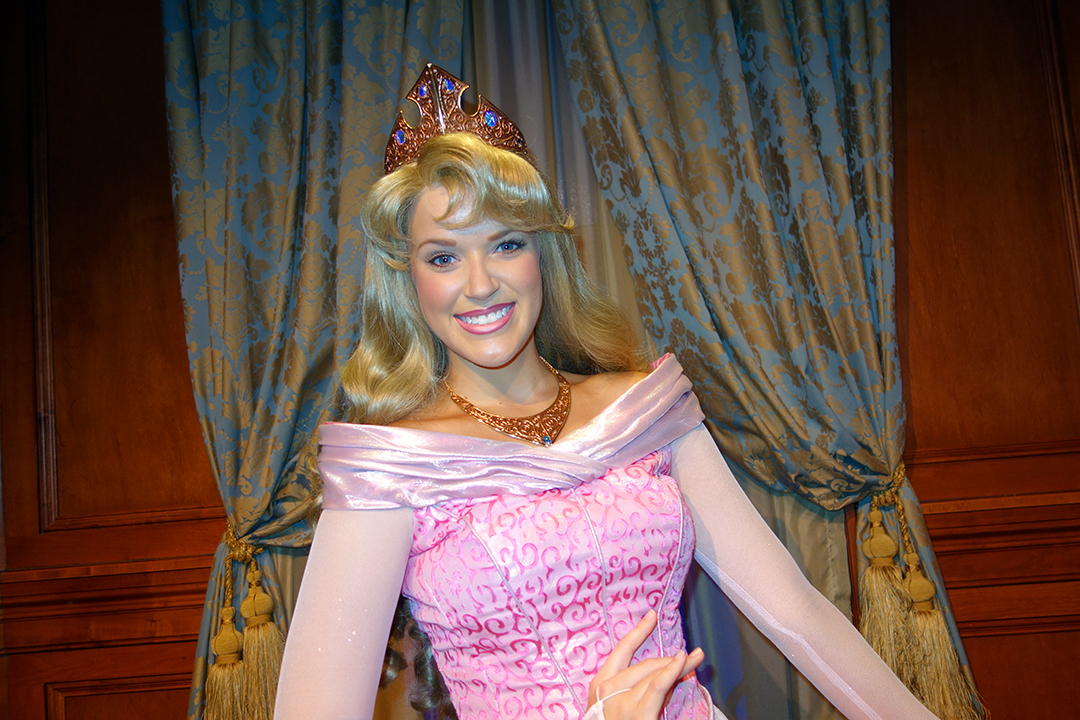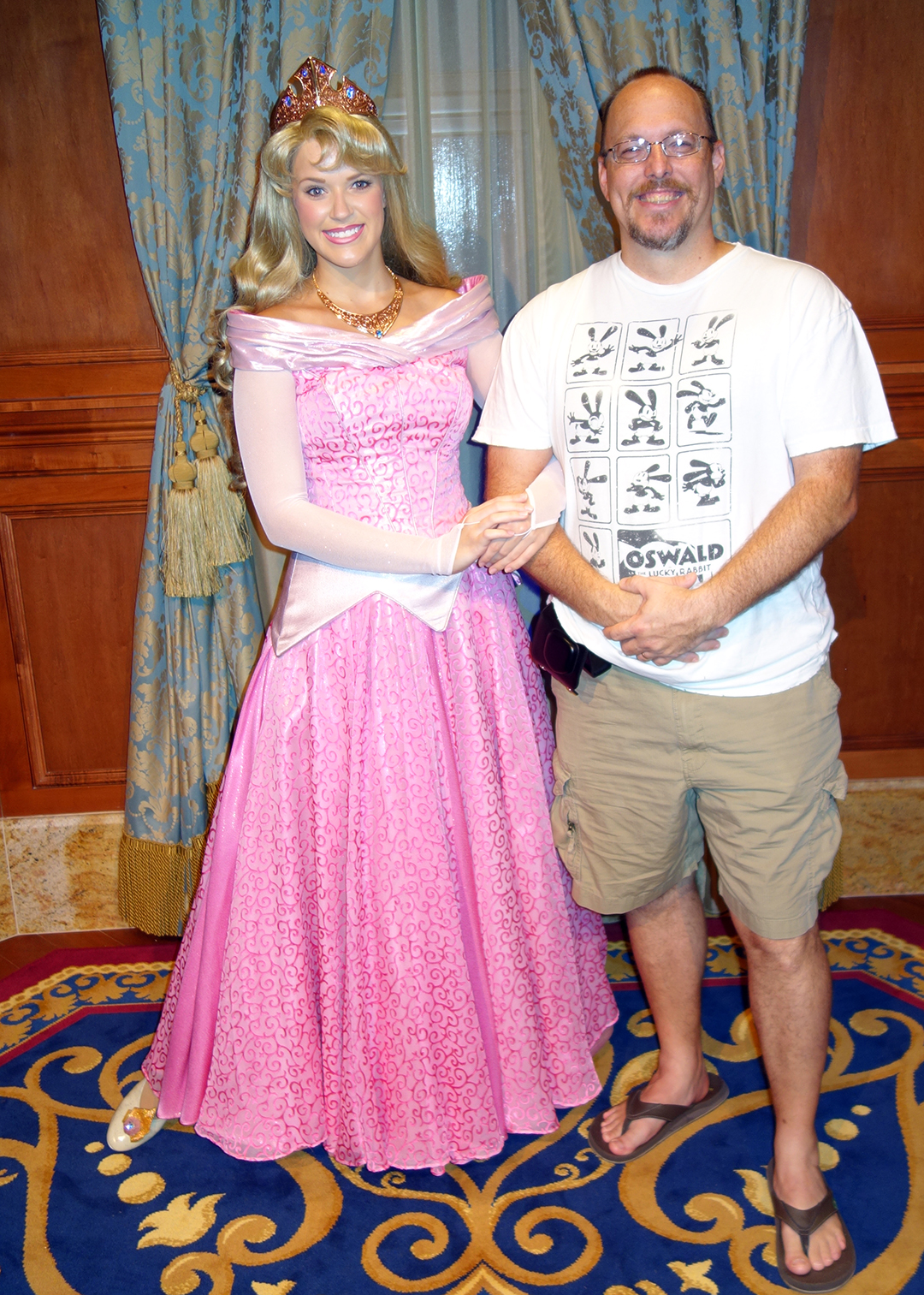 If you have any questions that I didn't cover in the post, feel free to place them in the comments section.  I'll write about my experience with Mickey's Not So Scary Halloween Party and the Princess/Prince meet tomorrow because I have to go to work now :)