Sadly, the Hop characters were removed from regular meet and greets at Universal on November 6, 2016.  Perhaps we'll see them again for Easter?
Two times each day, the characters from the movie Hop who appear in the daily parade come out to meet and greet with their fans in front of Mel's Diner. The meet and greet is advertised on the Universal Orlando map and I post those times under Characters > Universal Studios Characters.  The times change weekly, so be sure to double check the times during your visit.
Before the meet and greet portion occurs a colorful and talented drum line comes out to perform and E.B. will join them shortly after to show off his skilz.  In the movie, he was more interested in drumming than in becoming the next Easter Bunny.
(Click on any picture for a larger view)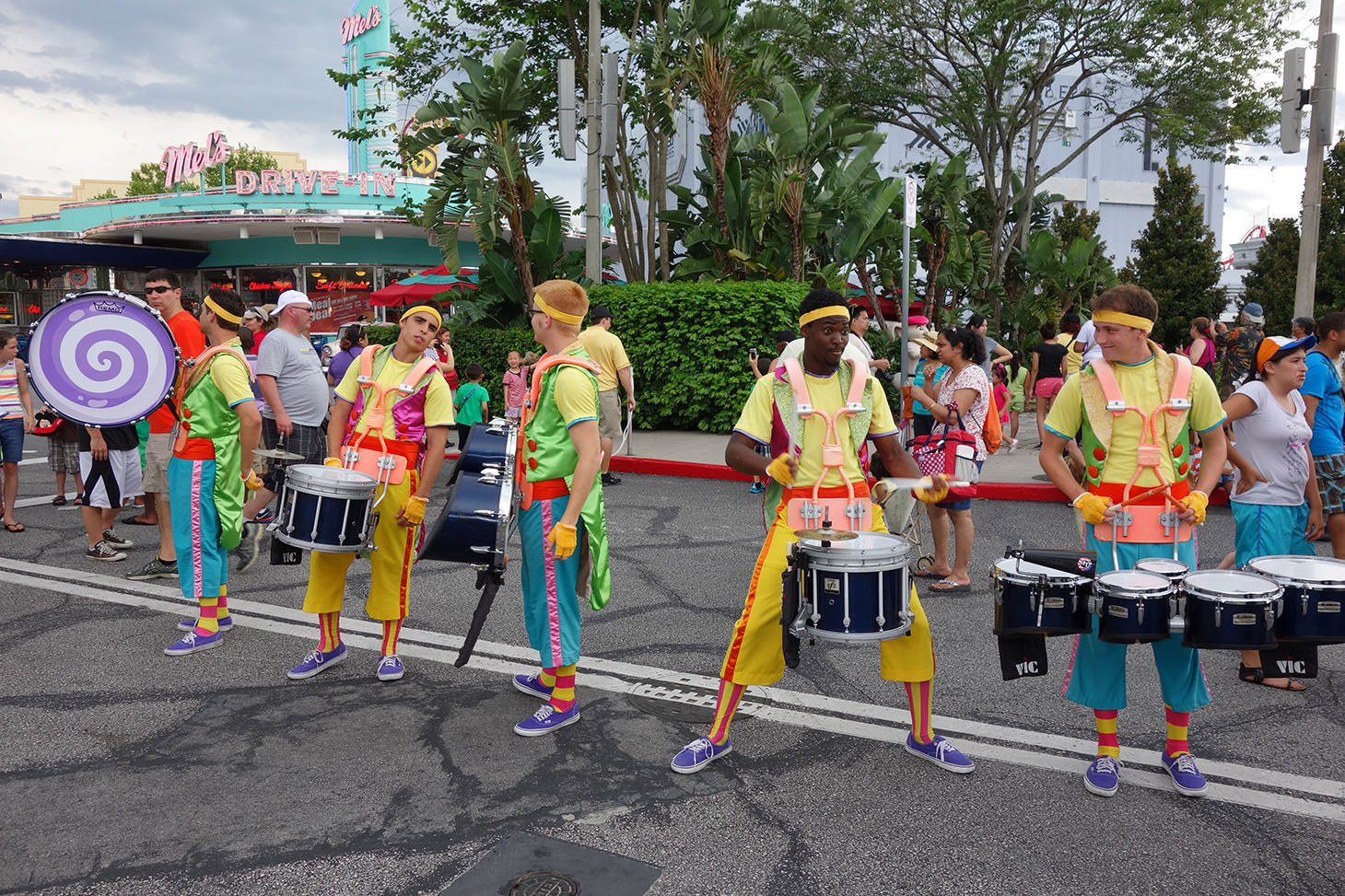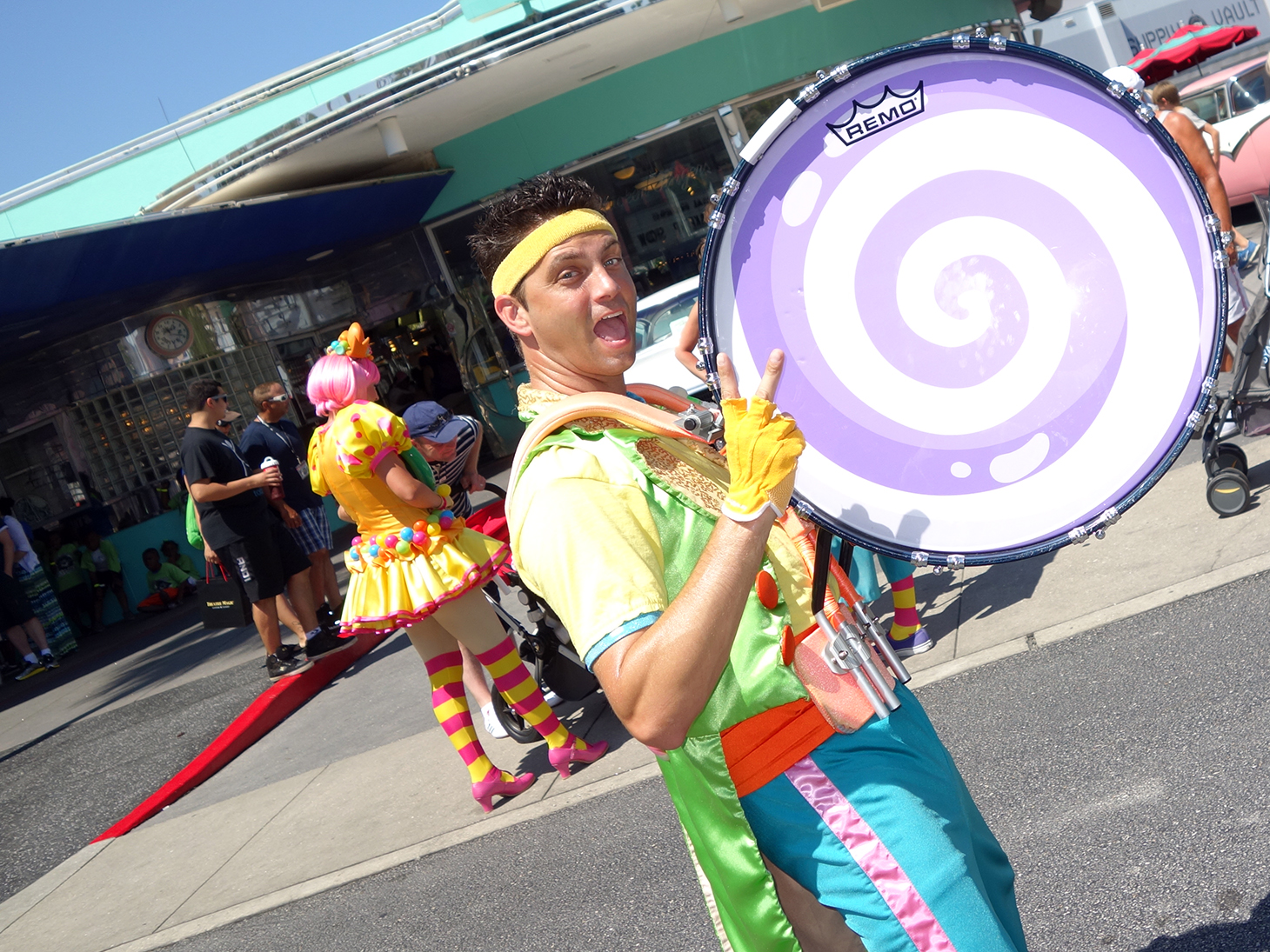 Here's a video of the Drum line featuring E.B. on the bass drum
[youtube=http://www.youtube.com/watch?v=S5JiPUJWHbw&w=560&h=315]
After the drum line performs, the Lollipop girls appear and do a song and dance session.  This gives E.B. an opportunity to store his drum and prepare to meet guests.   The Lollipop Girls also meet guests after their performance.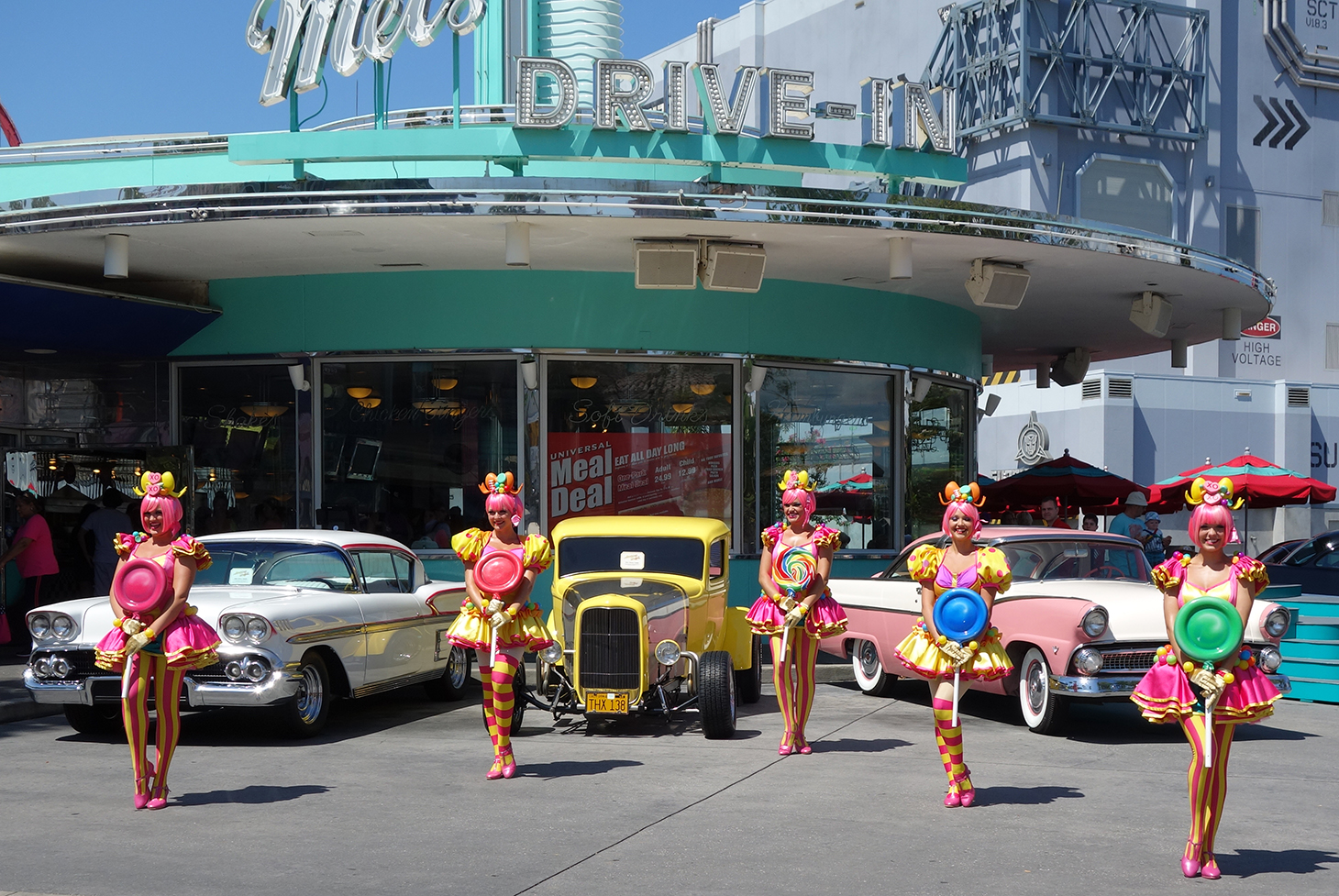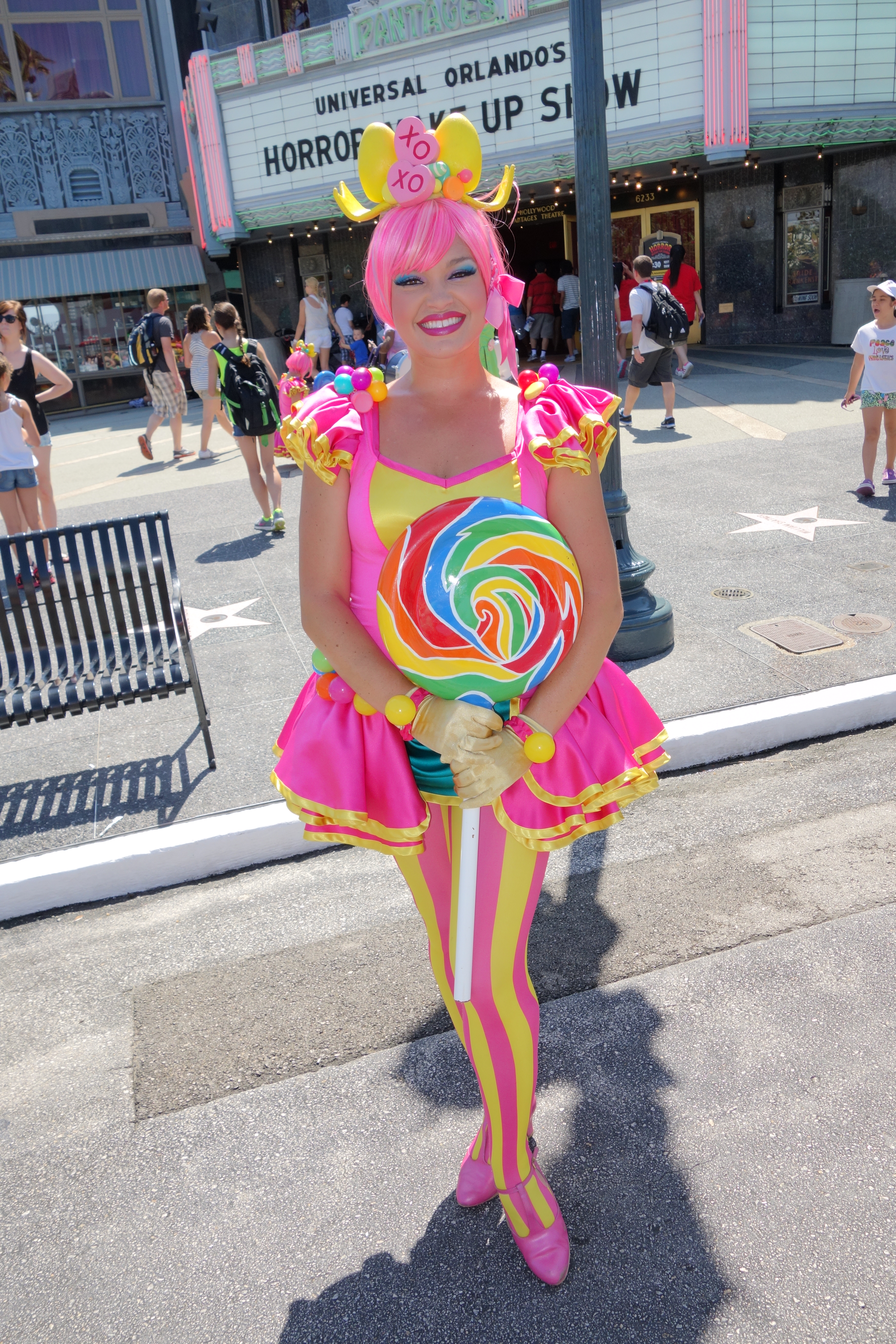 Here's a video of the Lollipop Girls
[youtube=http://www.youtube.com/watch?v=ey-1X8703Ik&w=560&h=315]
Following the two performances, all the characters appear for a brief time of meet and greets.  The characters did sign autographs for those desiring.   The costumes are a lot of fun and very colorful.  Be sure to schedule one or both presentations into your Universal Studios Florida touring plan.