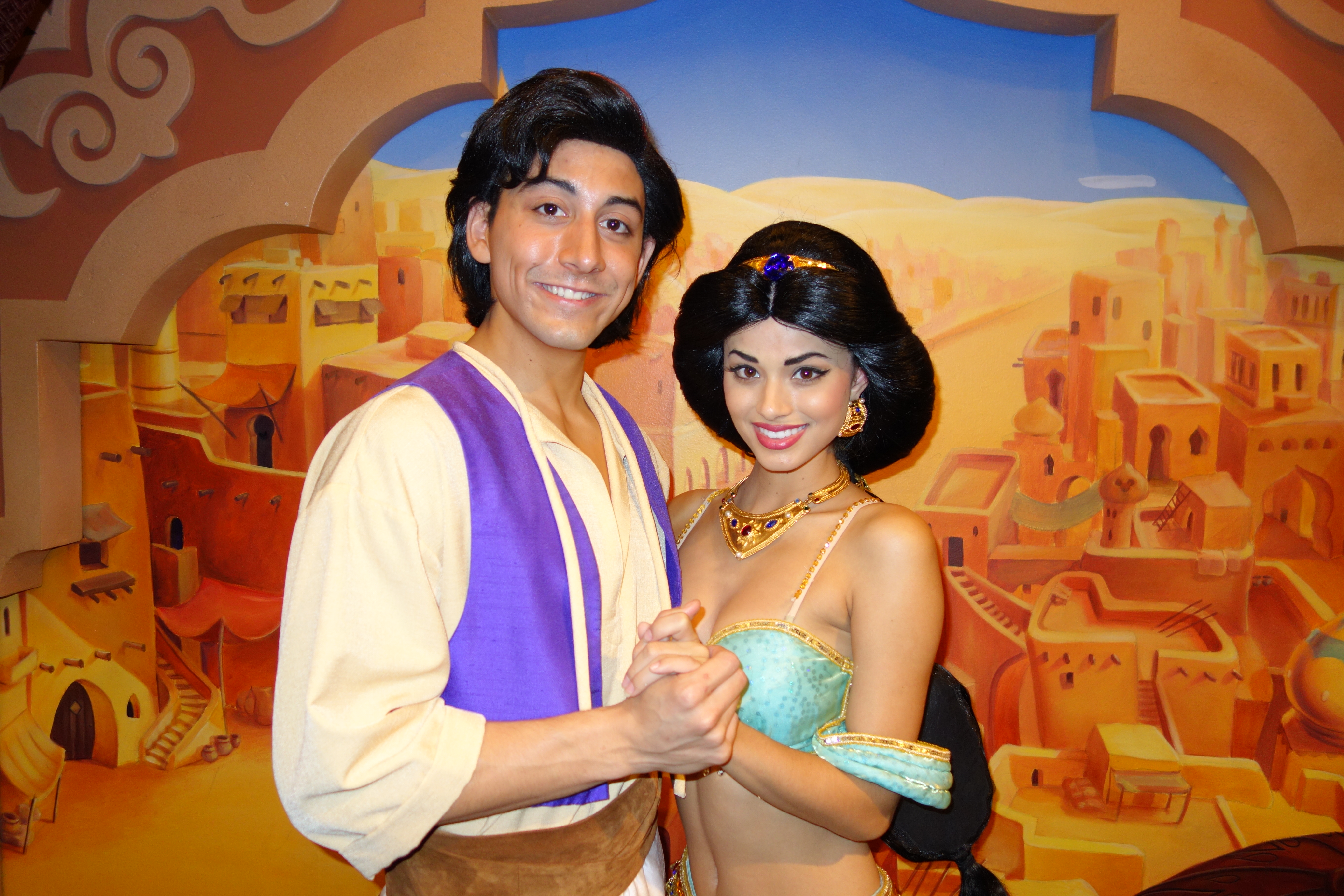 Because Morocco is experiencing a great deal of construction along the water front, Disney has sent Aladdin & Jasmine back to the location that was originally created for the meet and greet.  It is located in the BACK of the Morocco pavilion right in front of Restaurant Marrakesh.  In recent years it was only used as a rain location.  I really like the meet location because:
1.  It is air-conditioned
2.  It offers additional lighting for photos
3.  It has an attractive backdrop that looks like it came directly from the movie
If you're looking for Aladdin & Jasmine, be sure to walk around back!