As I mentioned previously, the Fairy that I really wanted to meet was Silvermist.  She came and left from the park so quickly that we never had a chance to say hello.  Because of the blog I've met many great people.  Some enjoy helping others locate the characters that meet in the parks.  Well, a couple of super nice people told me that Silvermist would be out at 5:30 pm and again at 10:00pm on Wednesday.  After watching the Frontierland Hoedown, I headed over to meet Silvermist.  When my friends and I walked in, we found a line of an hour or more.  Now we were hoping that we'd actually get to meet the ONE character we wanted to see.  After waiting for about an hour while talking and laughing, we were in to meet her.
Tinker Bell remembered me from Monday and we picked up our conversation about babbling brookes.  I hope I didn't creep out Silvermist too much when I was excited to see her.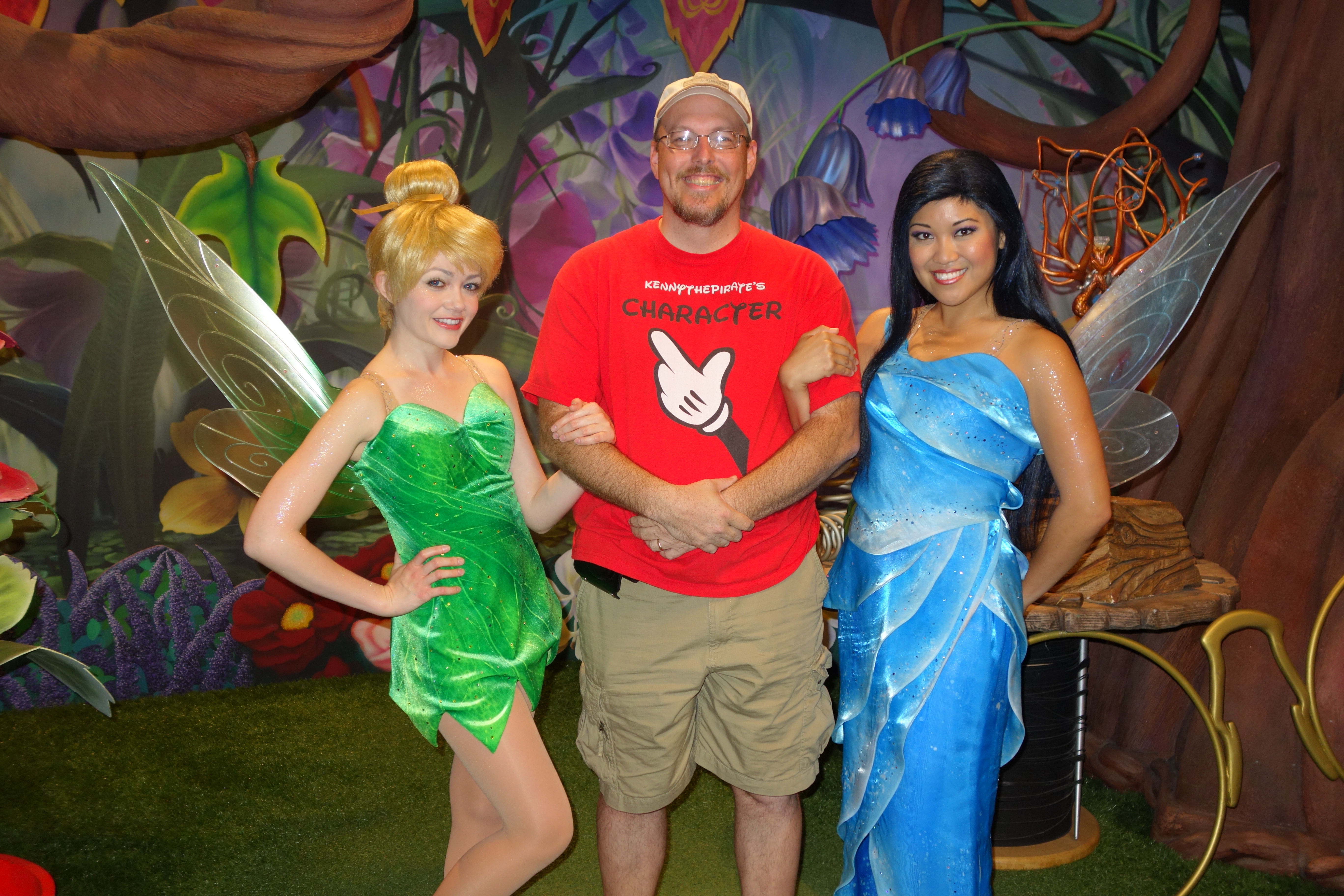 It's nice to see Terance out for meets again.