For years Disney has touted Disney Vacation Club and "Disney's Best Kept Secret."  I think that secret became a little bit public after tens of thousands of people have bought into their version of time share.  Well, I think the Epcot Disney Visa meet and greet is definitely one of Disney's better kept secrets.  The meet and greet is an exclusive benefit provided only to Disney Visa credit or debit card holders inside Epcot's Innoventions West pavilion.  
NOTE:  The Epcot Chase Disney Visa Meet and Greet has moved to another location in the park.
If you enter from the central plaza you'll stay to the right just past "Where's the fire?" firetruck and the "Play it safe" area and you'll see a small doorway and curtain on your right.  Above the doorway you see a sign.
Along the wall there was a sign that informs guests that they will need to present their Disney Visa in order to enter this special meet and greet.
After showing your card to the Cast Member, he or she will jot down the last 4 digits of your card number(s) on a log book and complete your coupon(s).  Don't lose the coupon, you'll need it later. For each Disney Visa account you have, you will receive a coupon.  The coupon will allow you to receive one free 5×7 photo taken by a Photopass photographer.  I once used the coupon for a great shot a photographer took of my kids and I on Crush n Gusher at Typhoon Lagoon.  I wasn't restricted to only the Visa Meet.  I'm not 100% sure if that is still the case though.
On my recent visit, I entered the queue and there was NO ONE present at 4:00 p.m.  The Disney Visa Meet Greet recently extended its hours from 1:00-7:00 p.m. and many guests aren't aware of the meet and greet or the change in hours.  I'd recommend trying from 4:00-7:00 because most guests arrive at or near 1:00 to get their photo.  On January 22nd I was able to meet Mickey, Minnie and Goofy all together.  Your meet could any of these and / or Pluto.  It's usually just 2 characters at a time.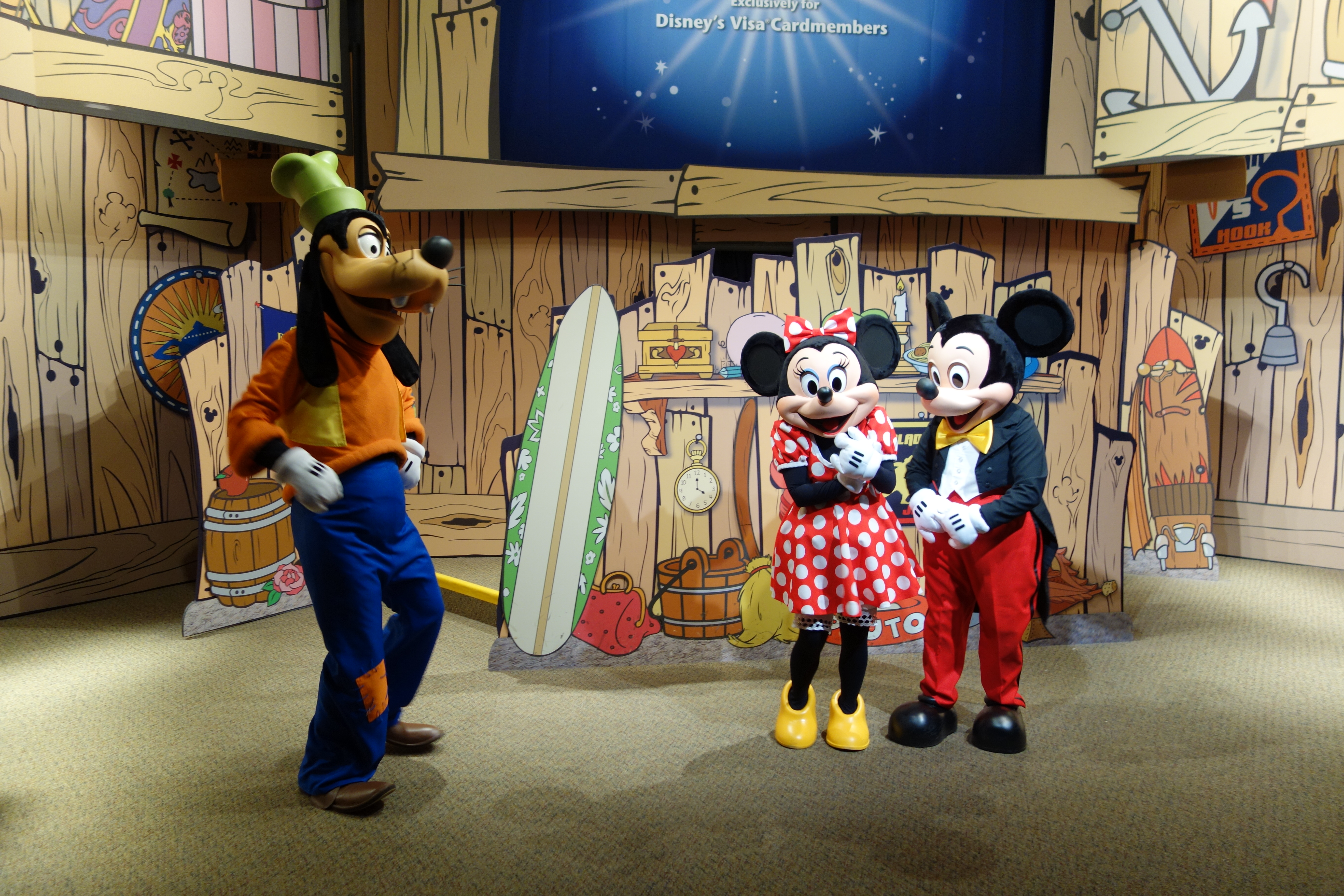 Say CHEESE!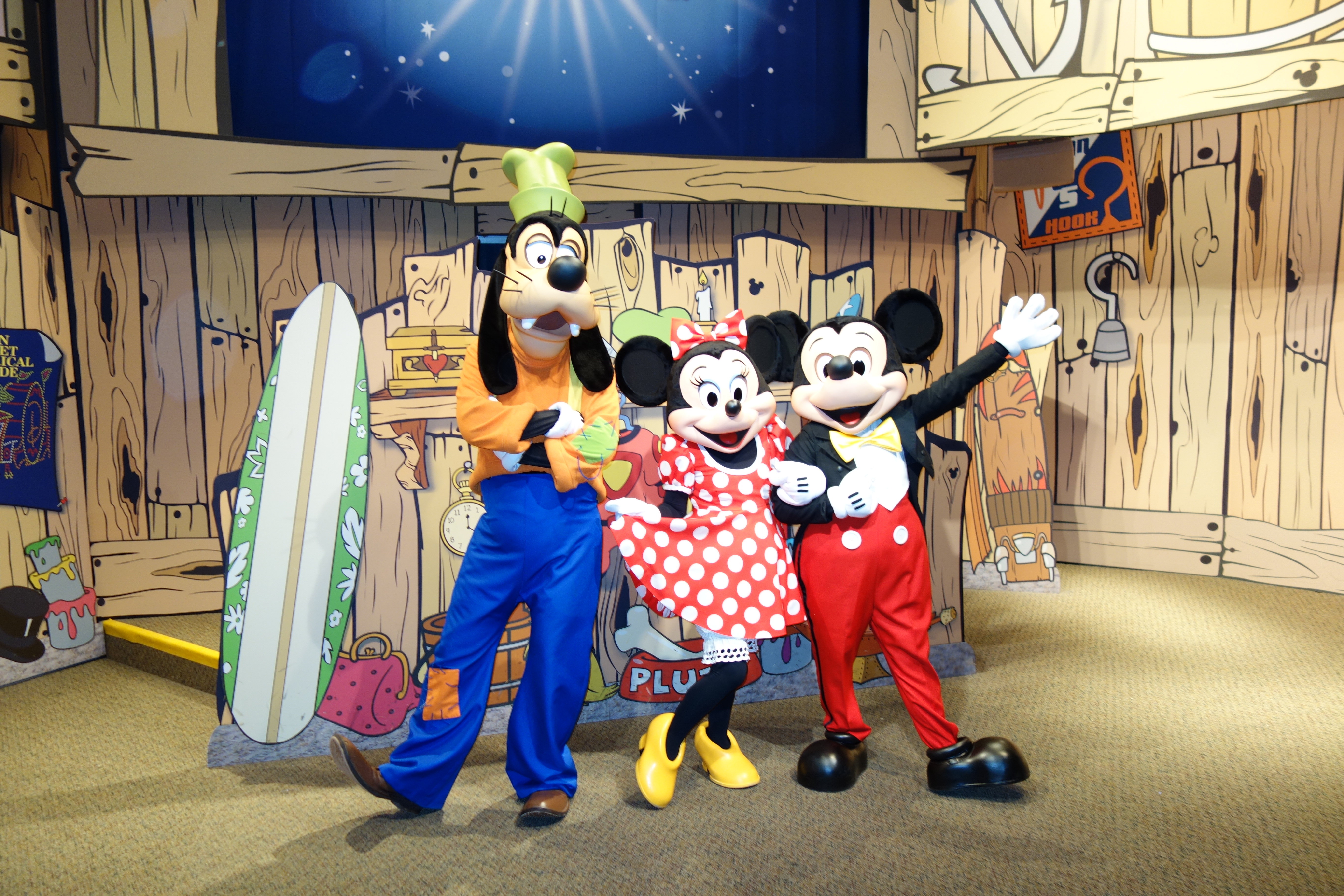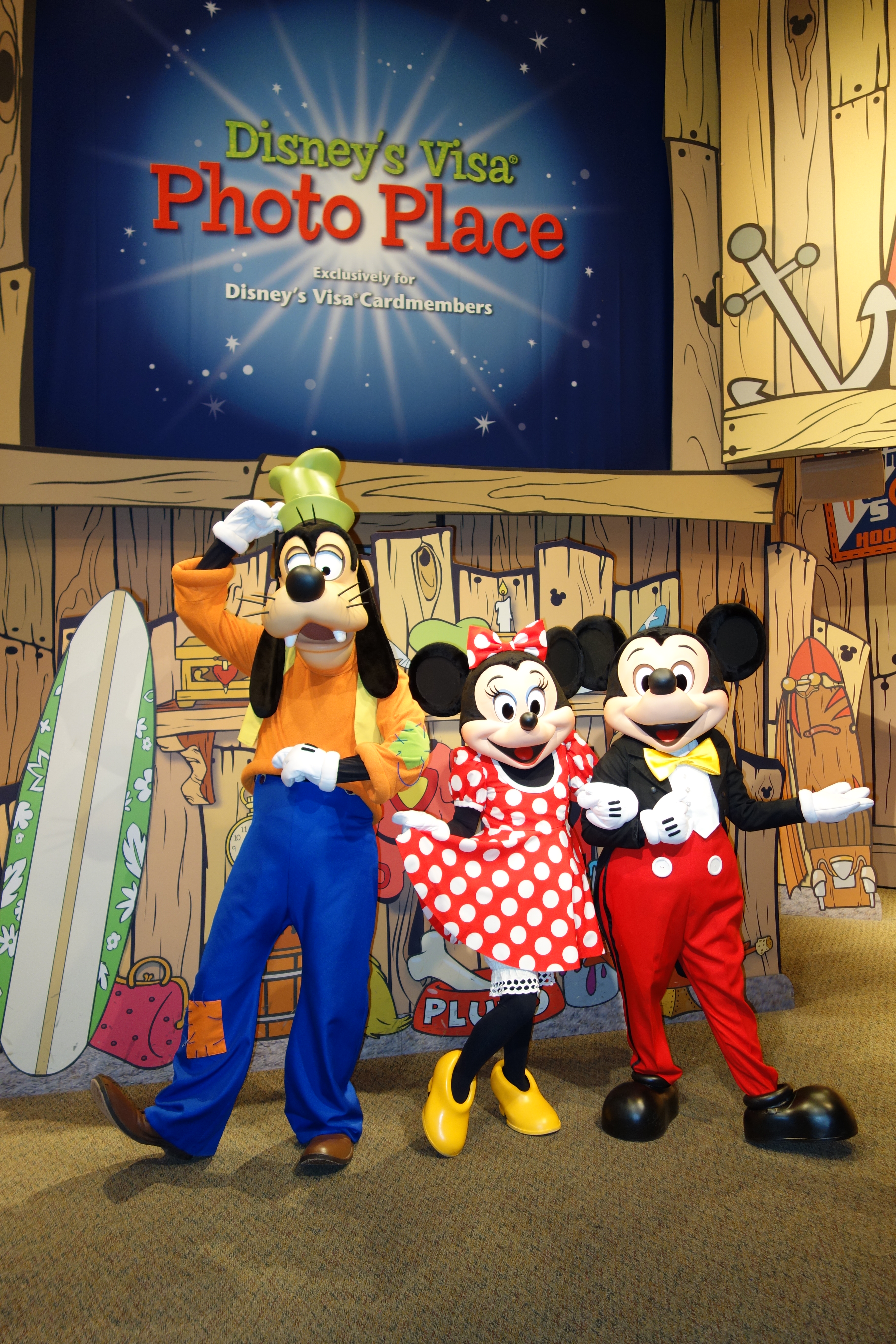 The photographer would be happy to take photos with your camera in addition to Mickey's camera.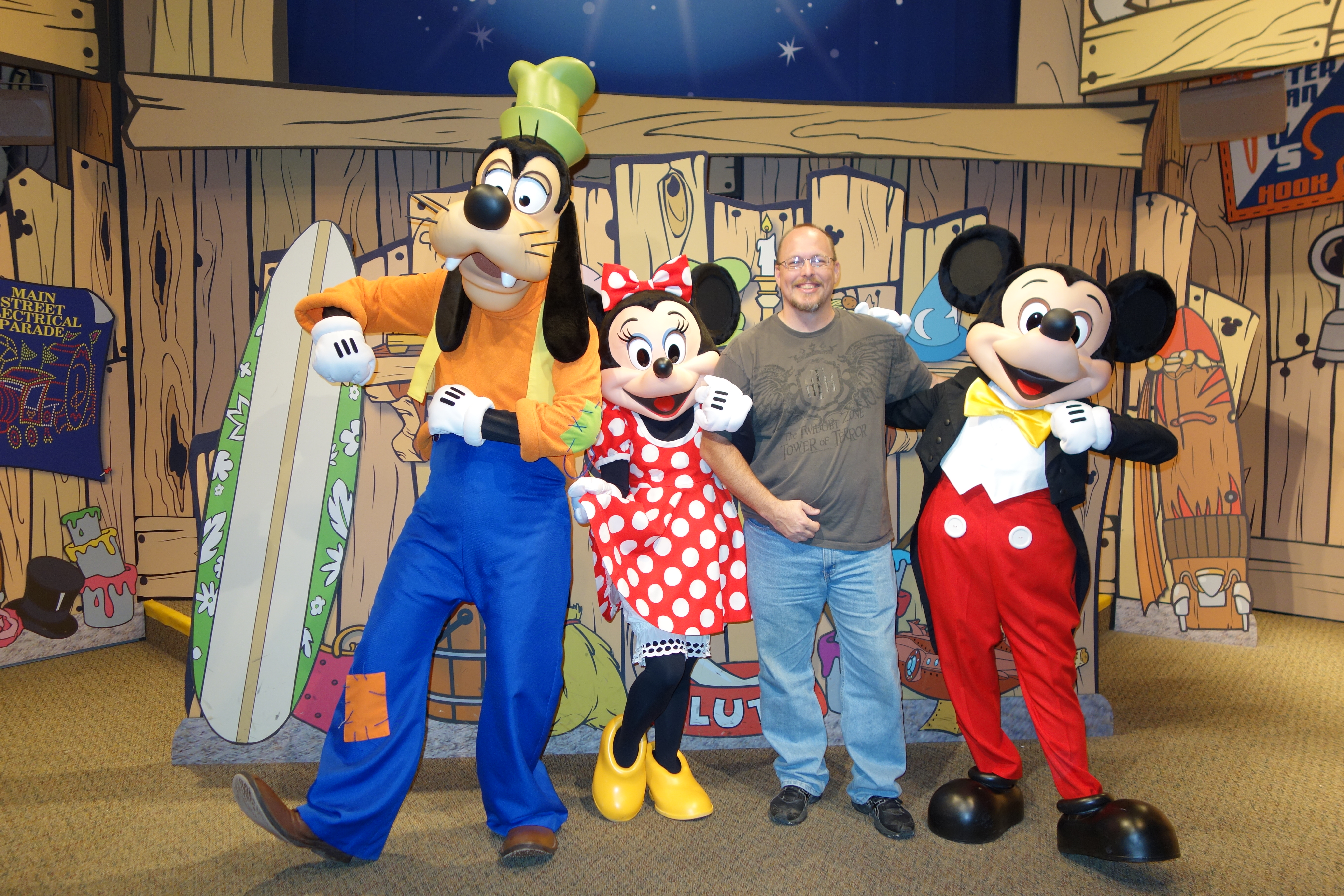 After completing the meet and greet, you take your Photopass and the coupon(s) you were given to the Epcot  Camera center at the front of the park near Spaceship Earth.  The Cast Member will assist you in choosing the correct photo and adding any border or graphics to the photo, if you so desire.  Disney's better kept secret is one of the few free opportunities.  So, if you have a Disney Visa, drop in one afternoon for a free photo.
Here's a scan of the free photo I received: